10Gtek 10Gb/s SFP+ RJ45 Copper Transceiver Review
Summary
For me, it can only do gigabit using a Mikrotik switch. It is also £15 more expensive than the 6COM, so there I can't really recommend this product.
Thanks to the Mikrotik Cloud Smart Switch I upgraded the connection between my PC and Server to 10Gbe for under £200 while also adding 24-gigabit ethernet ports to my network.
It is a fantastic switch, and it turns out SFP is no more confusing than copper ethernet.
However, 10GbE over copper is becoming more popular and I was recently sent a TRENDnet USB-C 3.1 to 2.5GBASE-T Ethernet Adapter to review. As I didn't have a 10GbE RJ45 switch to test this with, I decided to try one of the 10Gtek 10Gb/s SFP+ RJ45 Copper Transceivers that are available on Amazon.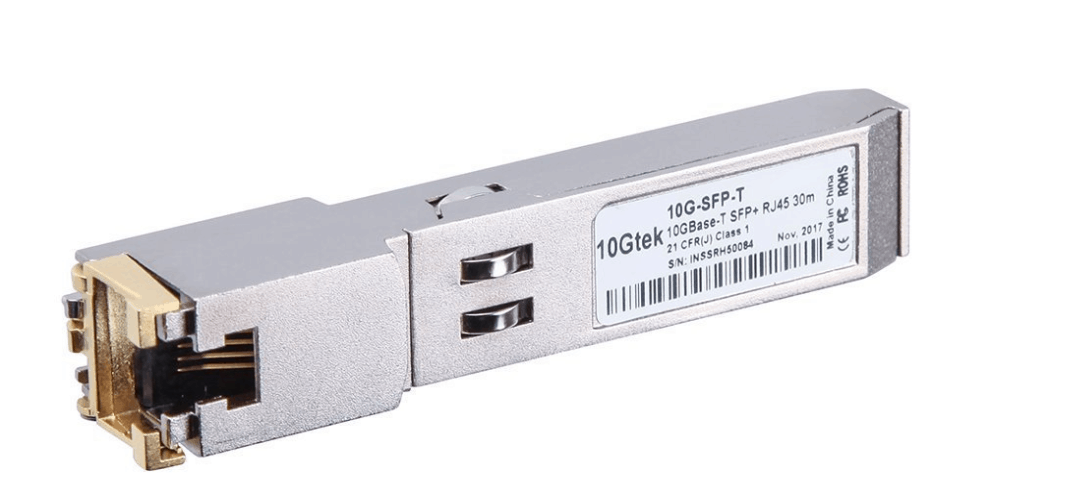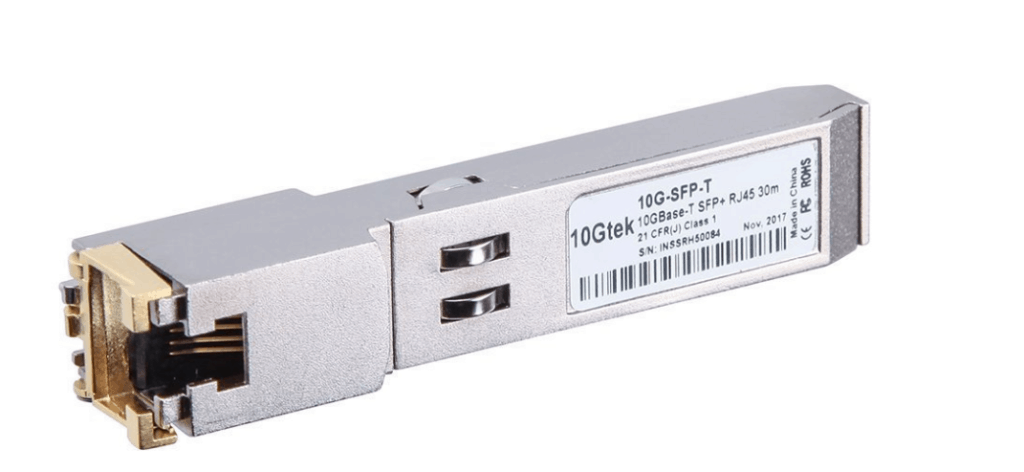 At £80, these are not exactly cheap, but if you require one device with RJ45, such as one of the new X570 motherboards, or a Wi-Fi 6 router, then it a logical option.
An alternative option that I have found as I write this is the 6COM 10GBase-T SFP+ 10 Gigabit RJ45 Copper Transceiver which is more affordable at         £65.99.
[content-egg module=Amazon template=list]
Installation is straightforward, it is the same as an SFP transceiver, but you plug a Cat 6/5e cable into it.
I did find I needed to wobble it in a little as if the connection didn't immediately register, but once in properly, the switch lit up with a 10G connection.
Plugging this into the TRENDnet the 2.5G light lit up on that and Windows register a 2.5Gbps connection. So far so good.
Sadly, from here things didn't go so well. At first, the connection was only able to transfer at around 50MB/s per second, less than gigabit. Updating the drivers rebooting devices, and swapping cables I eventually managed to achieve 120MB/s when transferring large files, I tried both the SSD drive in the server and the shucked mechanical WD 10TB drives.
Nothing went above 120MB/s which would indicate something was capping the connection at gigabit.
I then tried the Acer Predator 900 which has a 2.5Gbs Killer ethernet port and this suffered from the same issues, therefore ruling out problems with the USB adaptor.
Overall
I can't rule out that it was the switch that is not compatible with the transceiver but for me, at least the 10Gtek 10Gb/s SFP+ RJ45 transceiver does not achieve the claimed speeds.
In defence of 10Gtek, they don't state Mikrotik compatibility, so it is possible this will work on the Cisco SFP-10G-T-S and Ubiquiti UF-RJ45-10G which they explicitly state does work.
They also have an option for the Dell Force10, Intel and Juniper. I also have had no issues with 10Gtek as I have used their SFP transceivers and also one of their SFP cables.
On the bright side, I have saved myself £80 sending this back to Amazon. I am tempted to order the 6COM alternative and see how I get on from there. At £65 it is much more affordable.