Huami Amazfit smartwatches have been very successful in the past year or so, going against the grain of fully featured Wear OS based watches running Qualcomm Snapdragon 2100.
The Amazfit range of smartwatches uses a proprietary OS with no third-party support and typically they use a low-cost Mediatek chipset.
While there is no app support they offer most of the features users want out of a smartwatch including the ability to receive emails, text messages, calls and app notifications on the watch display.
The built-in GPS, PPG heart rate sensor, barometer and 3-axis accelerometer as well have multisport tracking features has made them a surprise hit int he fitness world and I would say they are the first company to produce an affordable Garmin Fenix alternative. Just to be clear, while some people view this as an affordable competitor, some have criticised it for its accuracy, and it is unlikely to be an ideal solution for any serious athlete, but if you run and cycle for fun they are a great option.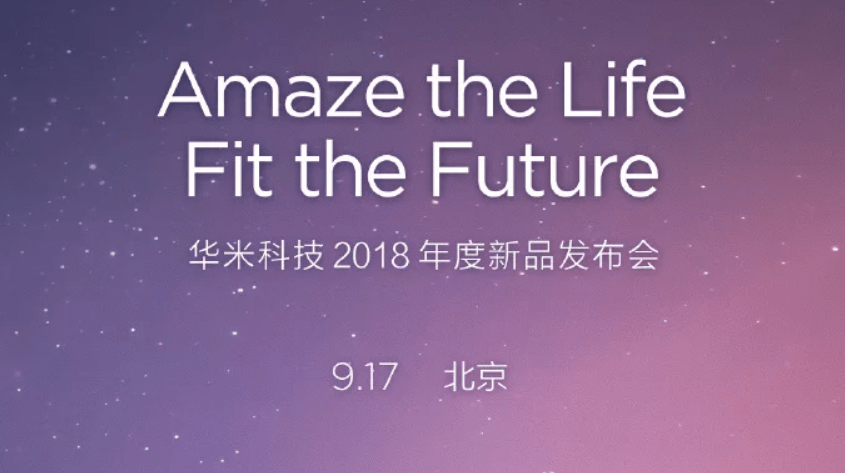 There are currently 3 smartwatches developed by Huami, with the Stratos being the top of the pack, and now Huami has teased the launch of a new product due on the 17th of September in Beijing.
In the world of leaks, there is surprisingly little to no detail about the new watch so far. We just have the announcement from Huami. I am hoping for a Stratos 2 or something sitting above it.