I am a big fan of mesh Wi-Fi systems, while they do not offer the raw performance of an expensive gaming router they eliminate most of the issues consumers face with Wi-Fi, and that is dead spots around the home. With mesh Wi-Fi you can roam around the house and your device should seamlessly switch between the various satellites you have enabled around the home.
All mesh Wi-Fi systems connect to each satellite via Wi-Fi themselves, some opt for a dedicated 5GHz backhaul channel giving better reliability but sacrificing speed, others do it the other way around. However it is possible to use ethernet backhaul on many systems eliminating the risks of a reliable backhaul channel, but ethernet is difficult to roll out across your home.
[button link="https://amzn.to/2DT7WQM"] Buy from Amazon[/button]
The TP-Link Deco P7 aims to alleviate this problem by combing another popular networking technology, powerline. I have reviewed many powerline products in the past and it is a great solution to Wi-Fi issues. With the Deco P7 you can create a dedicated backhaul channel using the electrical cables within your home eliminating the installation issues of ethernet while improving the connection reliability.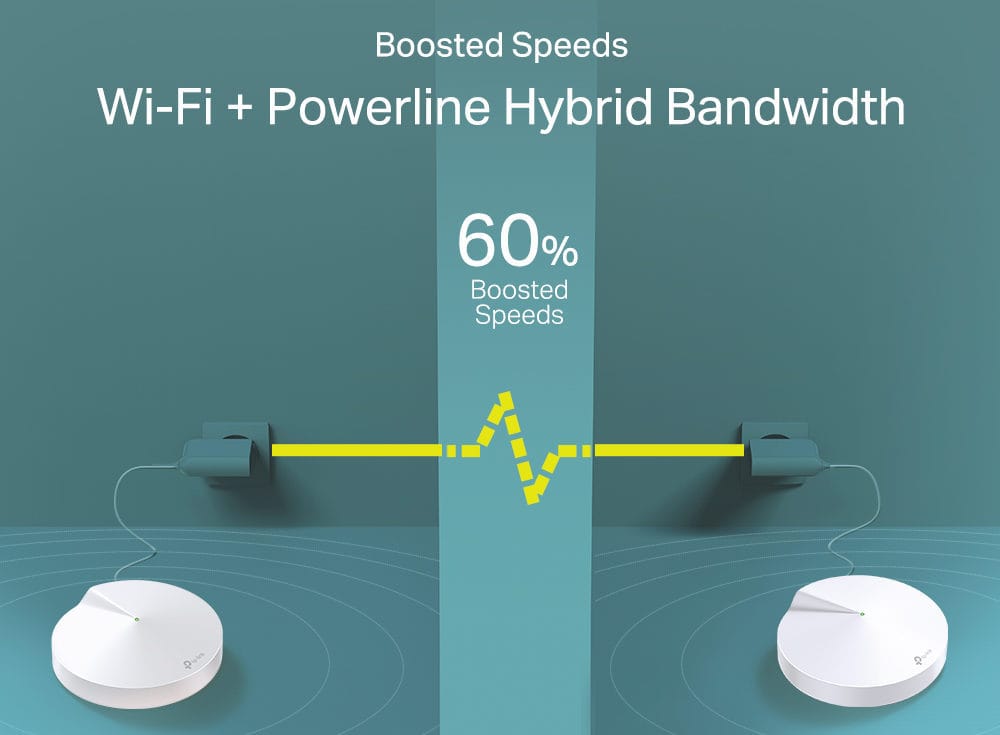 The TP-Link Deco P7  is not just a one trick pony though, I think it is one of the most fully features mesh Wi-Fi systems on the market. As with most things launched nowadays, you get Alexa functionality built in, as well as the option for IFTTT, allows you to integrate it with any other system you can think of.
TP-Link have a similar solution to the F-Secure SENSE, the Deco P7 has something called HomeCare which is a firewall, anti-virus and malware protection built directly into the unit. In a world of IoT and always on always connected devices it has become increasingly important to take cybersecurity within your home more seriously and having a security solution built into your router allows you to monitor every device on the network rather than the devices you install security software on.
The router is AC1300 rated for the Wi-Fi which should give you 867 Mbps at 5 GHz x 400 Mbps at 2.4 GHz which is not technically the fastest mesh Wi-Fi system going, but no one gets full Wi-Fi speed and having a reliable connection is the most important feature.
The TP-Link Deco P7 is available today for £249.99 from Amazon
[button link="https://amzn.to/2DT7WQM"] Buy from Amazon[/button]