Hp has just announced the HP Spectre Folio which is possibly the best-looking laptop ever made. This folio style laptop is similar in design to the HP Envy X2 which I previously reviewed and loved the design of. However, unlike the X2 with its blue artificial leather cover, the Spectre goes all out and uses a from 100 percent chromed tan, full-grain leather to give a huge aesthetic appeal. The press images look spectacular (as far as a laptop can be) and it comes with an impressive specification to complement its looks.
This is not designed to be a powerhouse, but something to carry around with your all day getting your office work done. I first heard the term always-on, always-connected with Qualcomm when they were pushing their Windows on Arm laptops, but it appears HP has rolled with it and use it for any laptop with an extended battery life.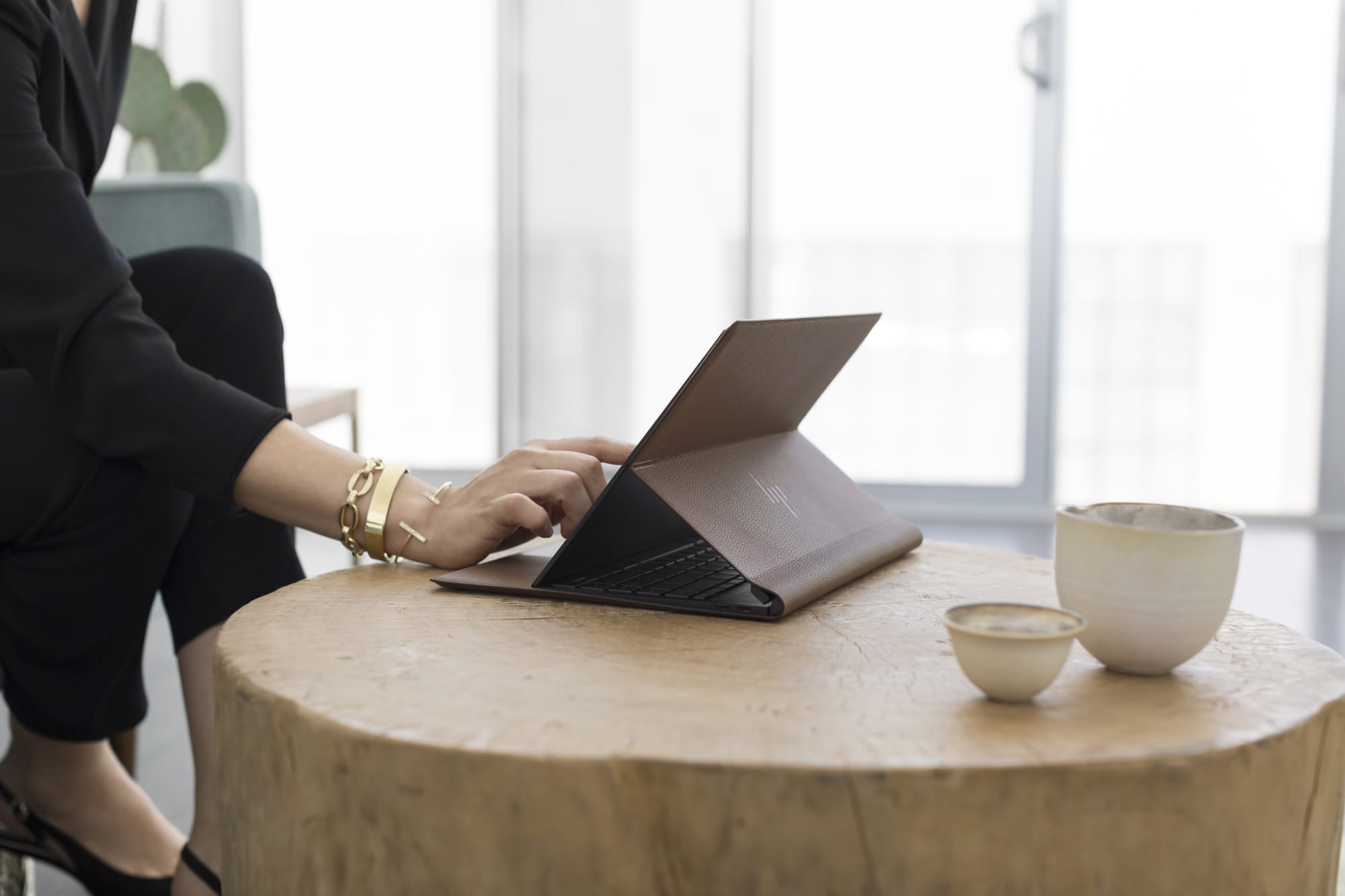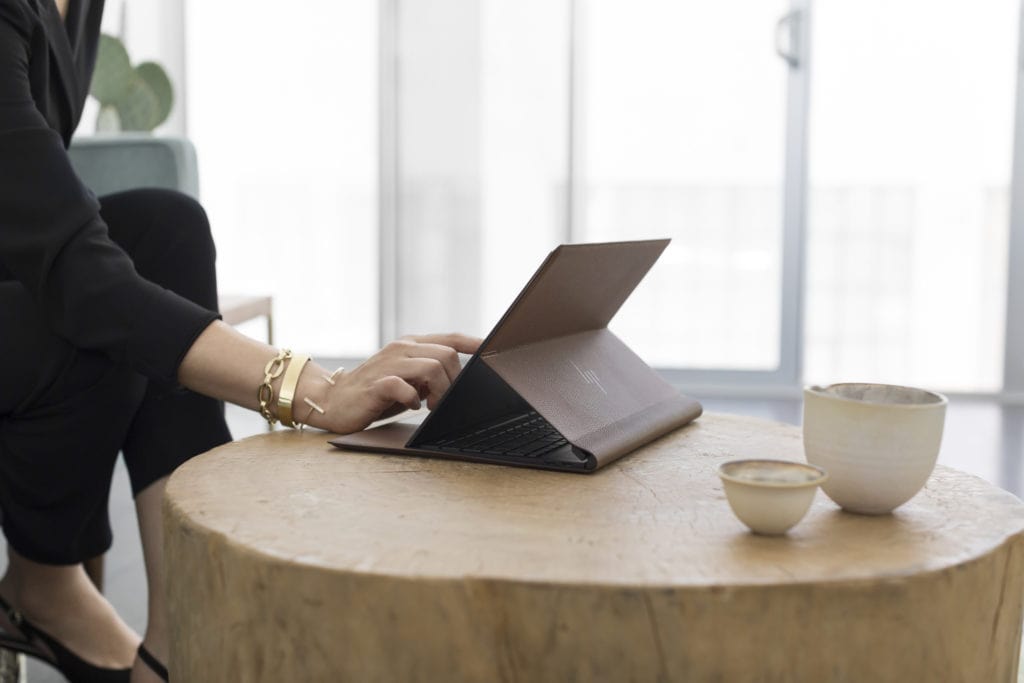 The Spectre Folio has an impressive 18 hours of battery life which it manages to achieve using the 8th Gen Intel Core i7 (Y-series) processors, so the battery life is not as long as the HP Envy X2 using the Snapdragon 835 Mobile PC platform but it will perform considerably better and have no compatibility issues.
To ensure it is as svelte as possible the Spectre Folio incorporates one of the smallest motherboards in the industry and features an innovative fanless thermal to create an experience that feels both cool and comfortable in the lap.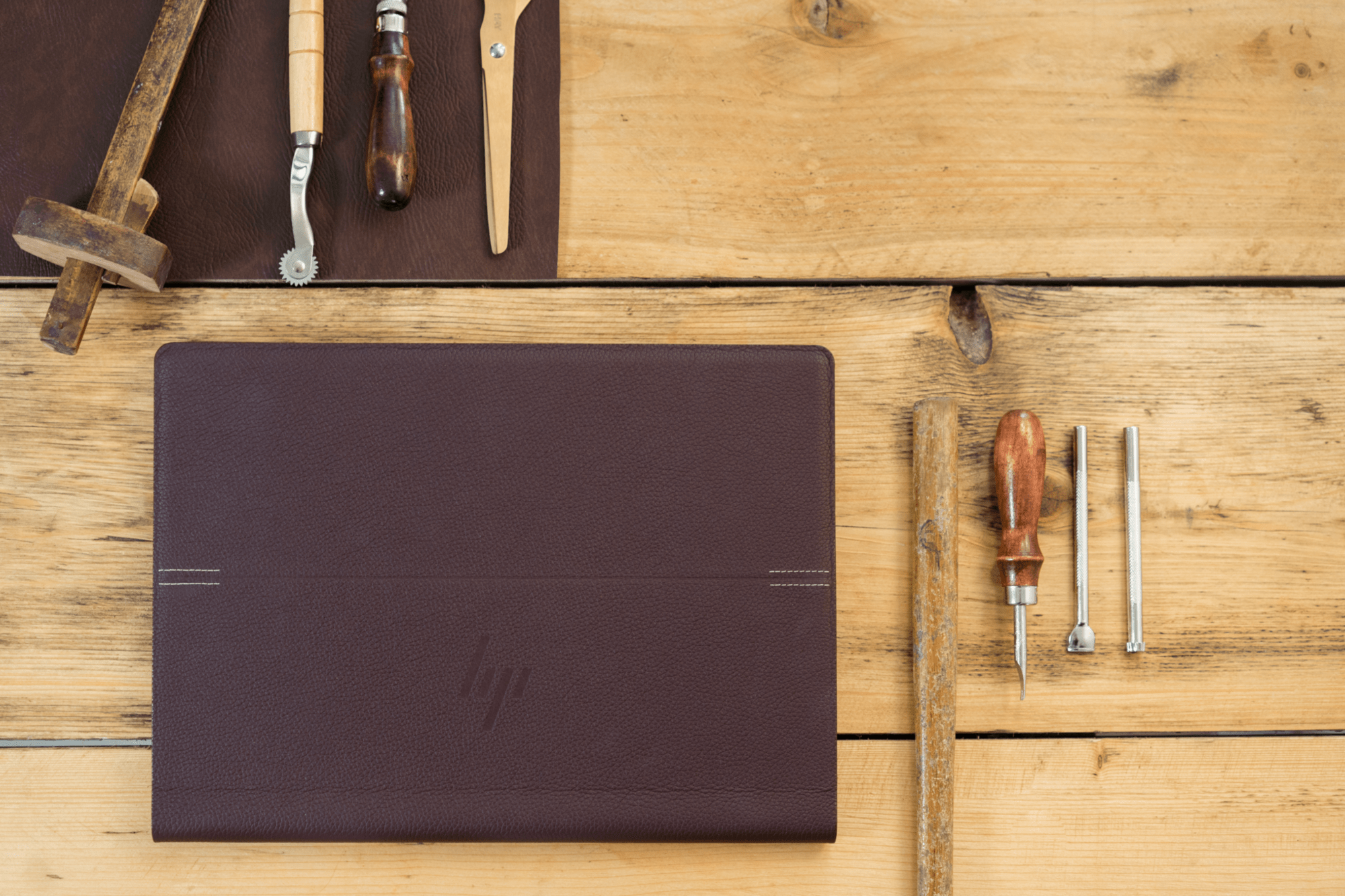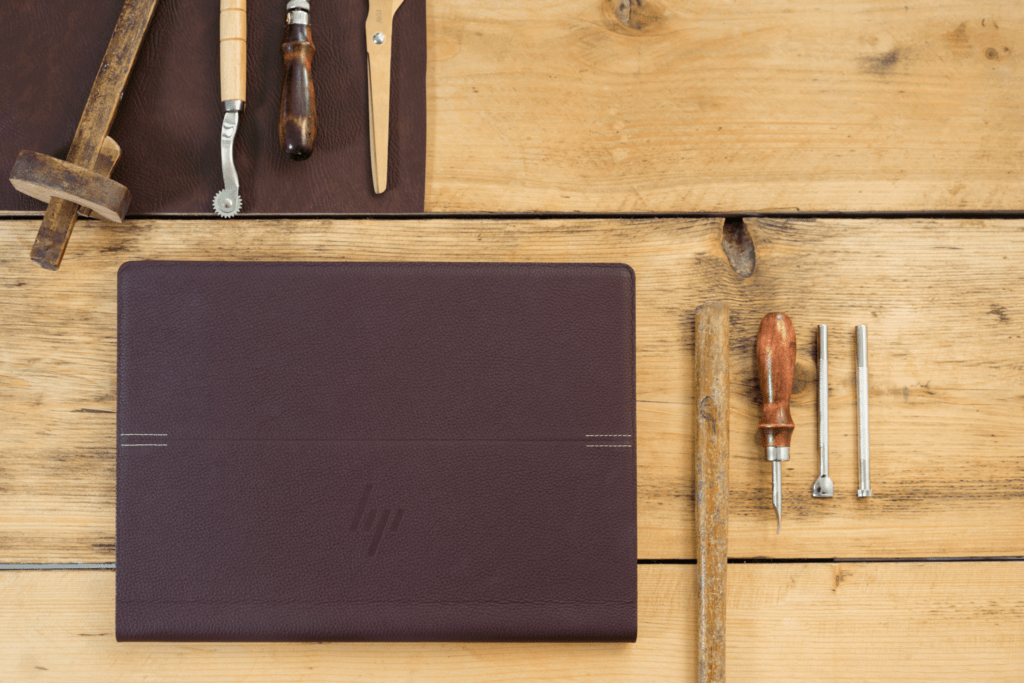 Other features include up to 16 GB of memory, up to 2 TB of SSD storage, and either a 300-nits FHD display or a low-power, 1W 400-nits FHD option for ideal viewing in any lighting condition. A 4K UHD display panel option will be available later this year.
To achieve that always-on the always-connected status the Spectre Folio also includes mobile connectivity and is the world's first-gigabit class LTE Intel based laptop, providing an Always Connected PC experience that is more secure than traditional public Wi-Fi® hot spots. The device also supports dual eSIM, with an optional nano-SIM slot under the display and an optional embedded digital eSIM to easily and quickly connect to their cellular networks for blazing fast Internet and data.
Pricing and Availability
Pre-orders for the HP Spectre Folio will begin October 1, 2018, at HP.com.
The HP Spectre Folio is expected to be available in Cognac Brown with an Intel® Core™ i7 processor and LTE connectivity at select Currys PC World retail locations and HP.com beginning end of October – at a starting price of £1,499.
The HP Spectre Folio with the 4K panel option is expected to be available in late December.
The HP Spectre Folio Pouch and the HP Spectre Folio Sleeve are expected to be available at HP.com in November for £39.99 and £59.99 respectively.