5. USB Cup and Mug Warmer
If you've ever had that horrible sip when the tea you've just remembered you made has gone cold, then this is definitely the gadget for you. Essentially a USB hot plate, this gadget is the perfect size to rest a mug of tea, coffee, or any hot beverage on, keeping it warm no matter how long you leave it.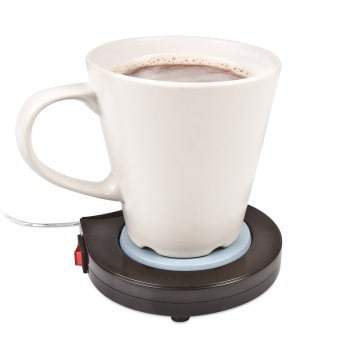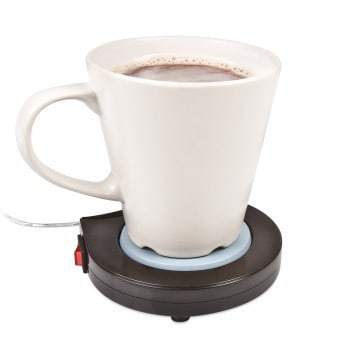 Via: Genie Gadgets
4. USB Pop-Up Pirate
The children's game we all loved but never fully understood has now been rebooted for the modern age, acting not only as the well know game, but also being functional enough to justify it sitting on your desk by having a 4 way USB port. Now you can enhance your work both by having increased USB ports, while also having something to occupy your time if you're ever bored or fancy a bit of childish fun during your lunch break with your other colleges.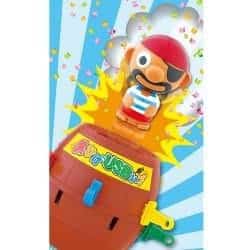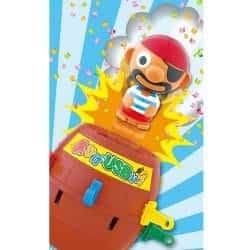 Via : Amazon
3. My Tunes Amp Speaker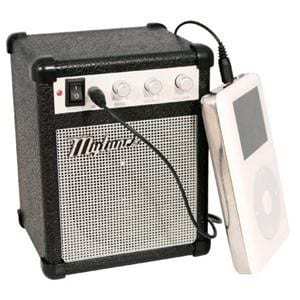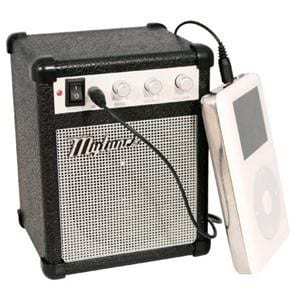 Via: Play
Powered by a USB cable, with an audio cable you can plug into the headphone slot on most MP3 players, this small Amp resembling speaker provides top quality sound. Great both as a speaker during study or even around the office, it is presumably also loud enough to rock and roll all night and party every day (admittedly, the size of the speaker necessitates smaller and quieter parties than most Rockstars would be used to). Why not get your USB gadget personalised with promotional item experts Stay Soured.
2. USB Put Returner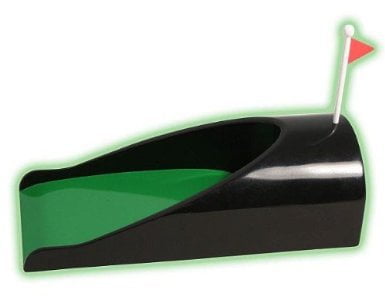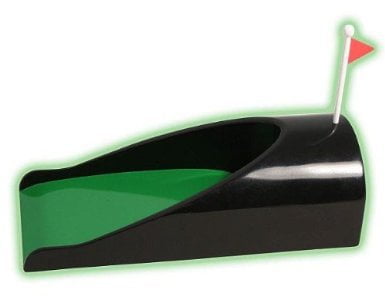 Via: Amazon
Give this to someone and while they may thank you, the strain it puts on their urge to procrastinate may result in them wishing you hadn't. A desktop version of a putting green complete with miniature Putter and ball, this gift can give anyone who fancies themselves as bit of a golfer great practice and fun, without having to even get up from their desk. Instead of hiking around a golf course in the rain, practice your putting skills by simply plugging it into a USB port and playing away, no other equipment or power source needed, just a desk big enough to fit this compact little piece of procrastination.
1.The top spot in this list goes for a little security gadget. This may sound like a boring choice, until I tell you that is in fact: a USB Dalek Desk Protector.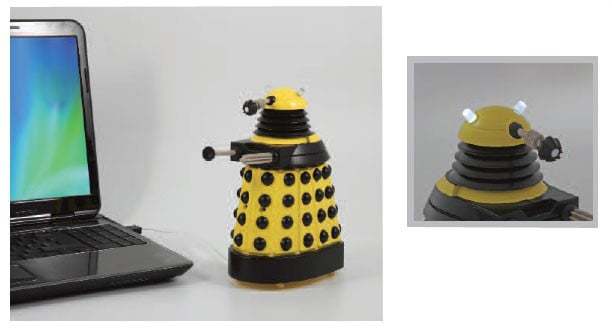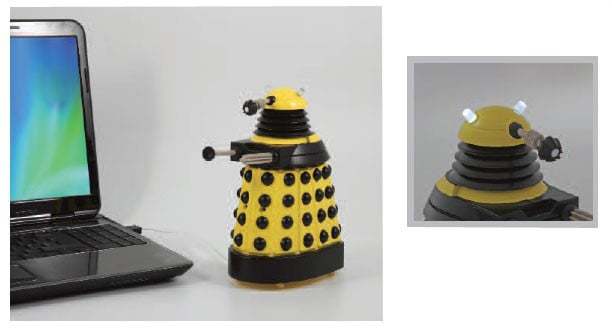 Via: Dr Who Site
I am truly proud that this exists, and what whovian wouldn't be, this great USB gadget works by a motion sensor, which once activated, will cause the Dalek to flash and say one of 4 phrases. Unfortunately health and safety cancelled the actual exterminate option, so this dog is all bark and no bite. In spite of this it is still a fun and quirky way to protect your laptop from attempted kind of unwanted usage.