The One Light Keyboard Review
Summary
A great way to start learning the piano that should be considerably cheaper than lessons. The game mode should help keep children interested in learning too.
I loathed music lessons at school and dreaded having to go to them, I was truly awful and have never had any interest in learning an instrument since.
However, I was recently asked to review The ONE Light Keyboard, and while I still have no desire to learn an instrument, I thought the concept was great and wish it was something that was available to me when I was younger.
The ONE Light Keyboard which costs $279.99 is a 61-key electronic smart piano that helps you learn how to play with the help of LED lights in the keys and pairing up with mobile devices, either Android or iOS. Unfortunately, UK availability isn't great and the only source I can find is via GearBest who have the Black option for £231.42.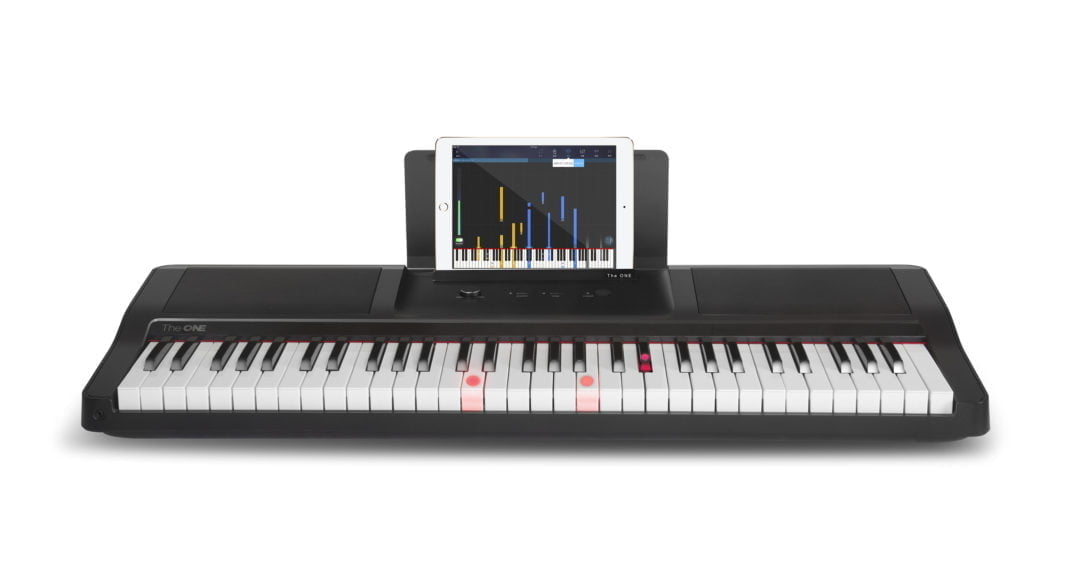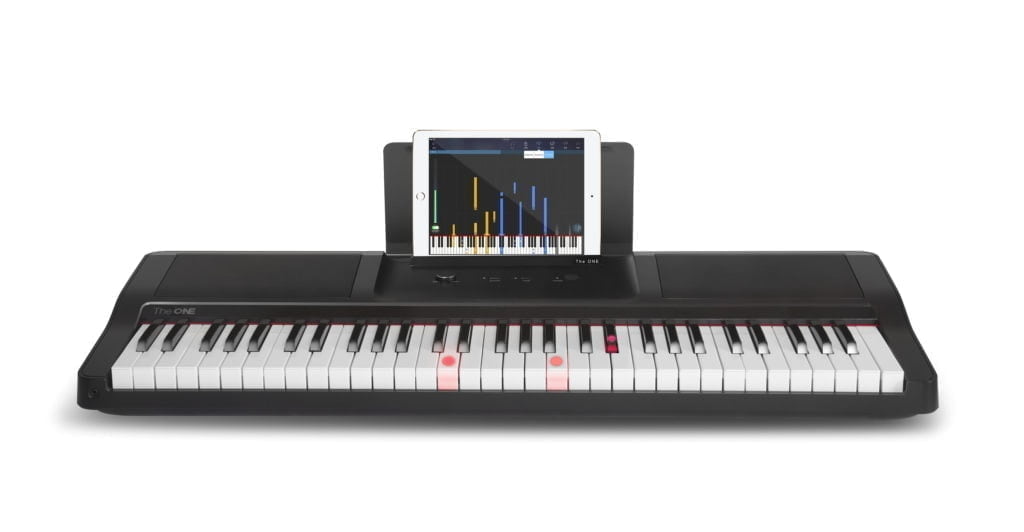 The concept is quite simple, the keyboard links up with your tablet when you can learn sheet music via interactive lessons, and this is complemented with LEDs in the keys to help guide your fingers. This allows you to learn music in your own time without the stress of a teacher.
The keyboard itself has 61 keys and has an all plastic construction making it very light and easy to carry around but it does give it a bit of a cheap feel. However, for a beginner and for the price this is fine. If you are feeling more flush you could opt for the full sized 88 key piano. Its dimensions are 920mm long, 33mm high and 100mm thick so it is physically quite large (as you would expect)
The keyboard has a flip-up stand for your tablet, and you then connect it via USB. Within the packaging, there is microUSB cable and USB to lightning, so it accommodates most Android and Apple phones.
Under the tablet, stand are various controls which include volume and the ability to change the tone of the keyboard which includes things like the harpsichord, tinkle bell, and violin.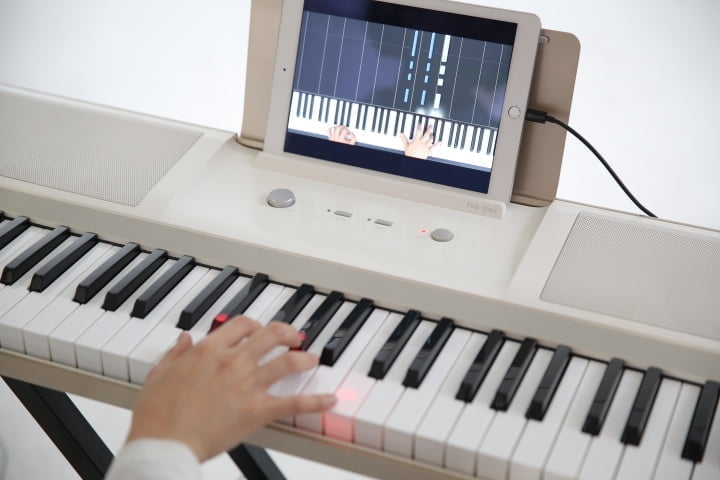 The 50w speakers on the keyboard are adequate for their job of learning, but this is never going to be used for anything other than learning. You can improve the sound via the aux-out socket for either speakers or headphones.
You then link up the tablet and keyboard with the free app. While the app is free some of the content comes at an additional cost, this wasn't an issue for me as I never got beyond the beginner's stuff, but if you stick to it and want more advanced content, it will add up.


The user interface for the Smart app is simple to follow, and it also saves your place should you exit and go back. With the crash course lessons, I selected it breaks down each piece into smaller segments with a left and right separation with the animated queues that look like Guitar hero with it guiding you on how long to press the keys. You then continue these until you have completed the full lesson.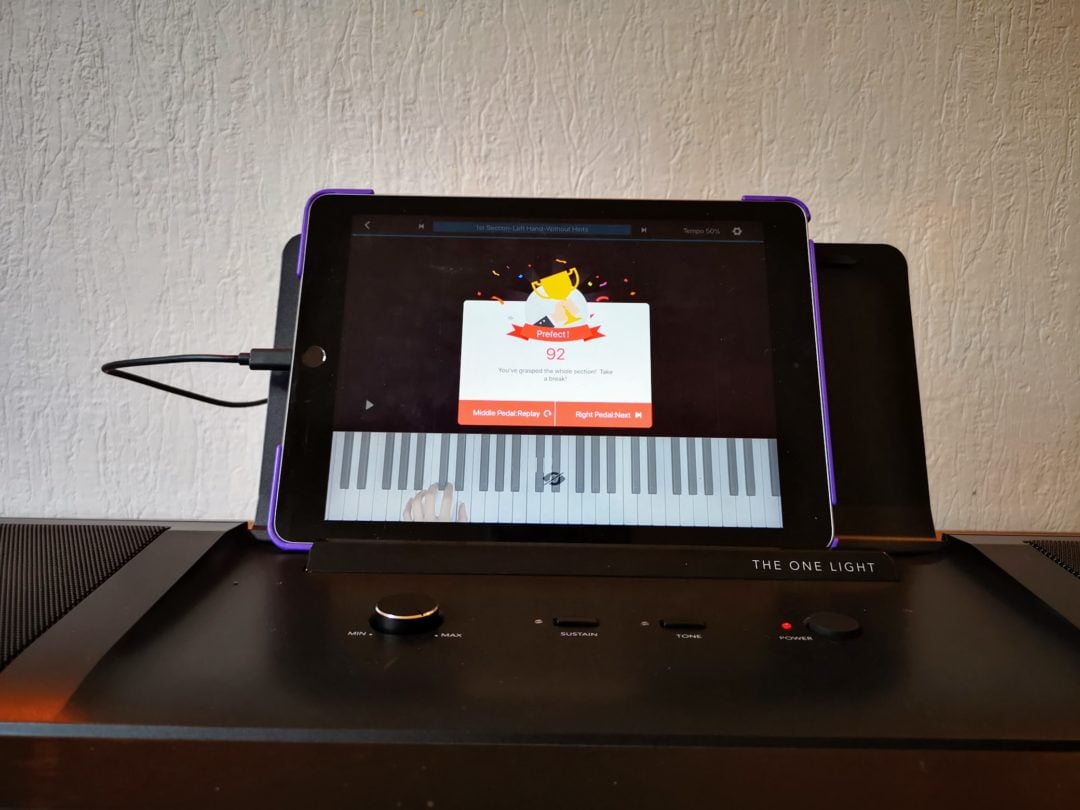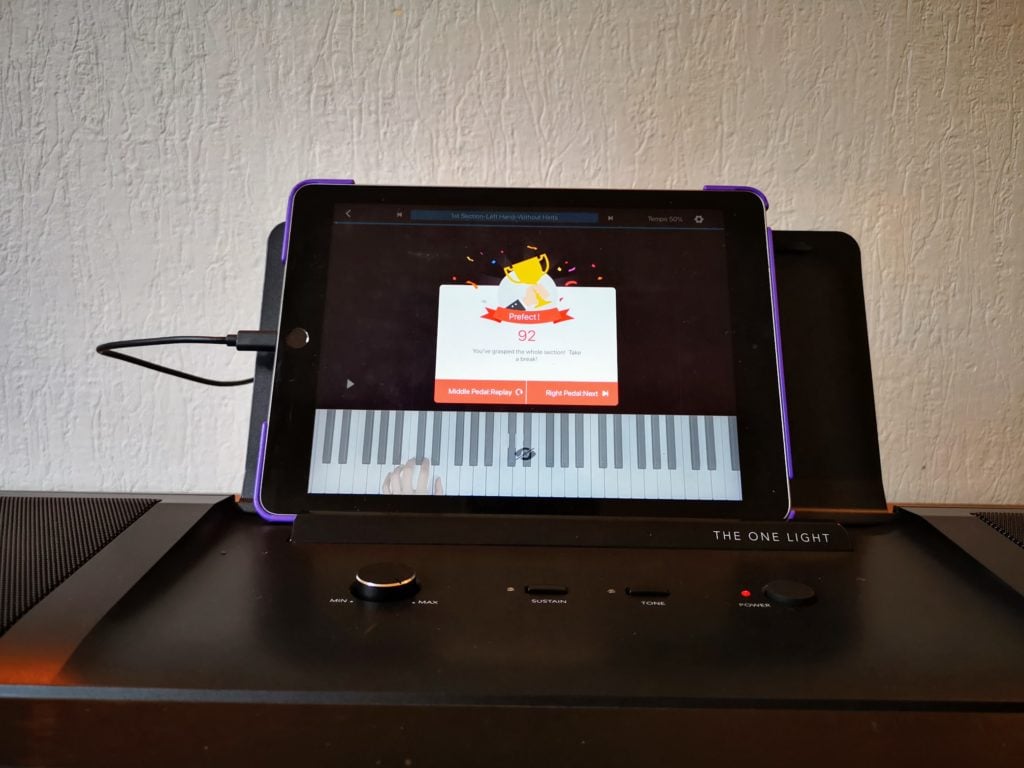 As someone that has never played the piano or keyboard before I found it incredibly hard, my finger coordination was terrible, and I was struggling by the second section of the first piece of music I chose. It was quite embarrassing, but thanks to the self-learning nature of this there was no one there to see me struggle.
Once you get better you can use some of the more advanced features of the keyboard which includes:
Play along with sheet music (some free and many for in-app-purchase)
Videos with 100 video lessons covering specific skills and utilise the lighted keys and there are also videos that play a particular song for you and then show you via the lighted keys how to play that song.
Games – which continues the guitar hero style from the crash course.
I will be honest, I didn't get much beyond the crash courses, but that is my lack of motivation towards learning the keyboard/piano, but it seems to offer everything you need to learn the piano. For experienced players, the overall build and feel may not be to your liking and this keyboard isn't really designed for those users.
Overall
This is a great modern alternative to having piano lessons and for a price of £235/$279.99 it probably works out considerably cheaper. A quick search on Google in my areas shows that lessons cost around £20-£35 per hour so having lessons in real life will quickly become far more expensive. Obviously, there will be benefits to having lessons in real life, but I think this keyboard is a great entry point into learning to play the piano.