Creative Technology yesterday announced the release of Sound Blaster PLAY! 4, an affordable pocket-sized USB DAC that is geared towards conference calls and online gaming thanks to its cleaver voice detection technology.
This differs from the Play!3 by using USB-C rather than USB-A, then only having one 3.5mm port but offering a new VoiceDetect and noise cancellation feature.
The latest VoiceDetect feature allows users to speak freely without disruption as the mute status switches based on voice detection — the microphone gets unmuted instantly when the user's voice is detected, and is muted automatically when no further speech is detected. There is no need to fiddle with any buttons, and users can focus on what matters most – the conversation itself. On the other hand, a handy two-way noise cancellation feature works to reduce unwanted background noises during online calls at both ends — NoiseClean-in for incoming audio and NoiseClean-out for outgoing audio — so that only the users' voices are heard clearly throughout every conversation.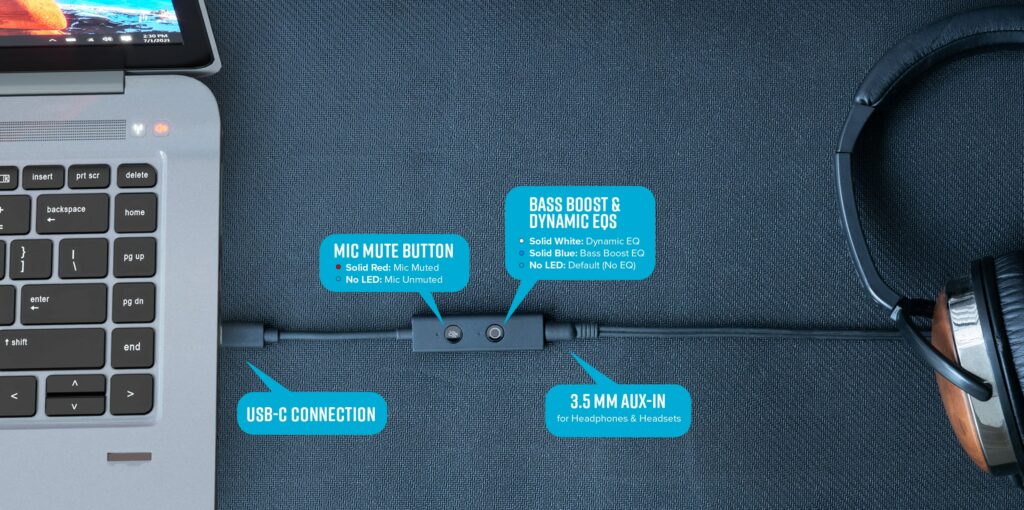 The PLAY! 4 sounds like it should work well as a traditional USB DAC too, it is capable of 24-bit / 192 kHz resolution at 110 dB to deliver an instant audio upgrade that is clearer and richer than the default audio inherent in devices. Users can also further enhance the audio quality of their music, movie and gaming content with Bass Boost and Dynamic EQs via the conveniently-located EQ button.
You then get the usual Sound Blaster features such as Acoustic Engine that offers a suite of industry-leading audio processing technologies such as Surround immersion and CrystalVoice.
Sound Blaster PLAY! 4 is easy to set up with convenient compatibility across multiple platforms – from PC, Mac to PS5, PS4 and Nintendo Switch. Coupled with nifty new features for smarter communication and greater portability, the Sound Blaster PLAY! 4 is an easy choice for users as the perfect work from home solution for any work calls. 
Pricing and Availability
Sound Blaster PLAY! 4 is attractively priced at UK £27.99 and is available at Creative.com.