Sennheiser CX True Wireless Earbuds Review Rating
Summary
You can never go wrong with Sennheiser and the CX True Wireless continue that tradition. While they may not be the most feature-rich earbuds for the price, they do all the important bits very well. These have a rich warm bass-forward profile that I personally enjoy and will suit the vast majority of buyers, audiophiles wanting a more natural sound can tweak the settings within the EQ. Comfort and battery life were also superb for me, too.
Pros
Excellent bass-forward sound profile which will please most buyers
Super battery life
Cons
Bass boost can muddy mids
Not as feature-rich as some similarity priced earbuds
The Sennheiser CX True Wireless launched last year as a successor to the affordable (for Sennheiser) CX 400BT. They offer a similar specification to the outgoing model but with improvements in key areas such as battery life, upgraded Bluetooth and a new bass boost feature.
Specification
Driver: TrueResponse Transducer Sennheiser 7mm dynamic driver
Frequency response (Microphone): 100 Hz to 10 kHz
Frequency response (Headphones): 5 Hz – 21,000 Hz
Microphone: 2 mic beamforming arrays (4 mics in total)
Noise cancellation: Passive Noise Cancellation
Codecs: SBC, AAC, aptX
Battery time: Up to 9 hrs music playtime with earbuds Up to 27 hrs music playtime with charging case
App support: Sennheiser Smart Control App for iOS and Android
Equaliser: EQ preset via Smart Control App
Dimensions: Earbuds and charging case: 59 x 33.8 x 42.3 mm (2.3 x 1.3 x 1.6 in)
Weight: 49g (both earbuds and charging case) 6g (single earbud) 37g (charging case)
Sennheiser CX True Wireless vs CX Plus vs Momentum True Wireless 2
Ignoring the older discontinued models, Sennheiser has a surprisingly small selection of true wireless earbuds. Three models cover different price points and features, making your choice quite easy if you are committed to the Sennheiser brand.
The main difference these have vs the more expensive models is the lack of active noise cancelling, something that adds significant costs.
The CX Plus has ANC but lacks the high-end sound tuning and craftsmanship of the flagship Momentum True Wireless 2.
Features / App
I had some difficulties getting the app to recognise the earbuds at first. You shouldn't need to use it very often. The main features it offers are firmware upgrades and the EQ.
The EQ can be controlled via a wave slider or manual bass, mid and treble sliders. Within the preset option, you only have neutral, podcast and movie. The bass boost can then be used on top of the presets. I would have liked some other predefined presets, it makes customising the sound a bit easier.
These earbuds work in mono mode allowing each earbuds to work independently, it is not something I ever find myself using, but I know a lot of users find this important.
Design & Fit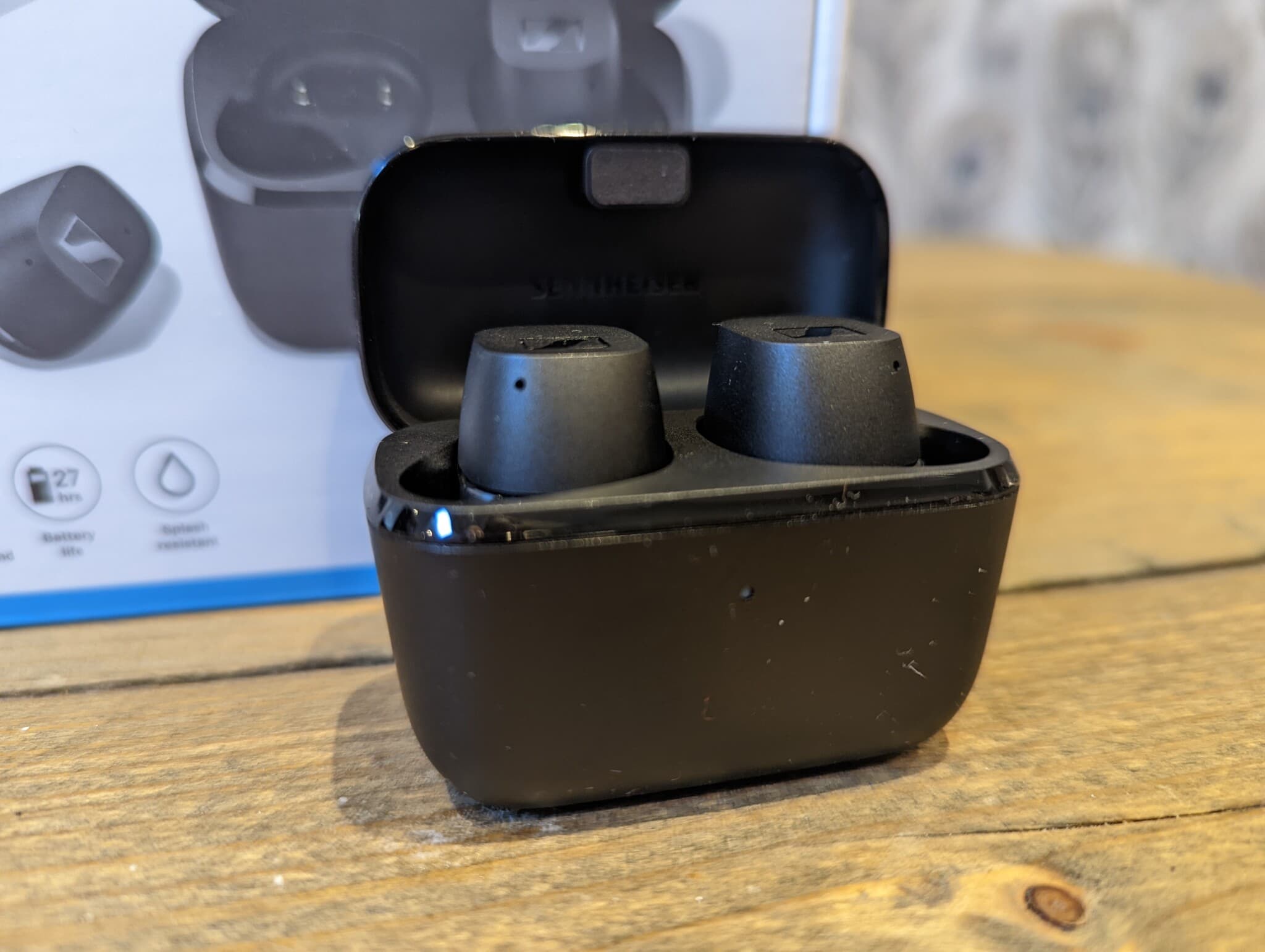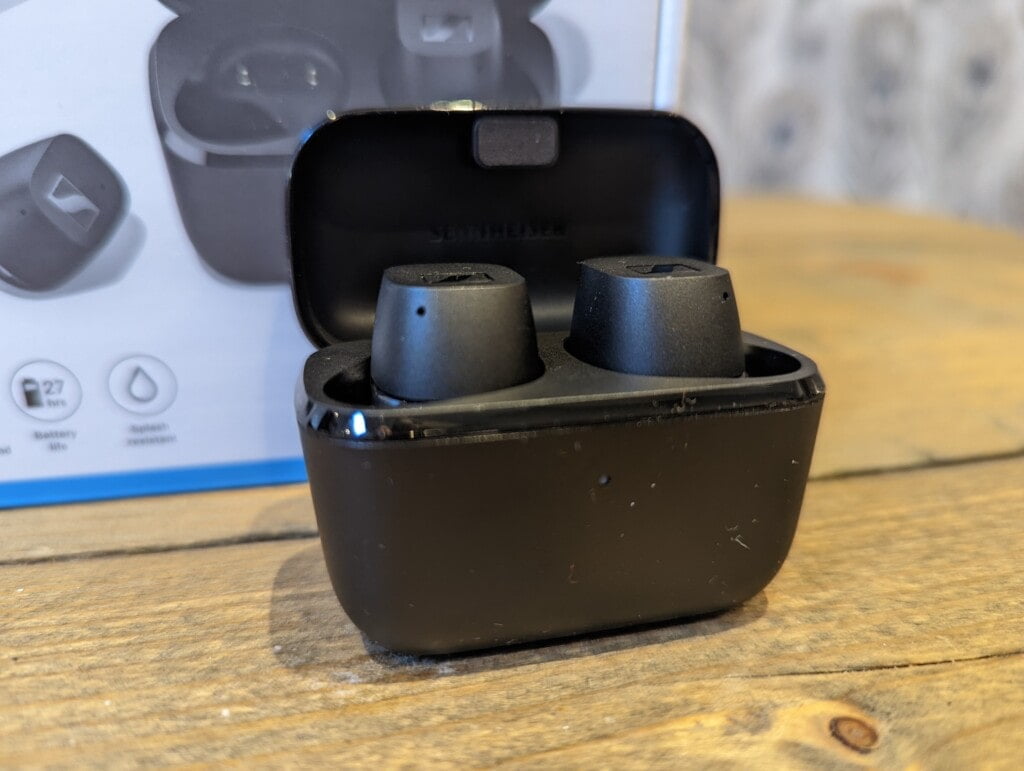 There is nothing particularly noteworthy about the overall design of these earbuds, they are boring black but well made.
For me, comfort was excellent. I have quite large ears, and the large ear tip provided a superb seal, which improves the quality of bass and passive noise cancelling.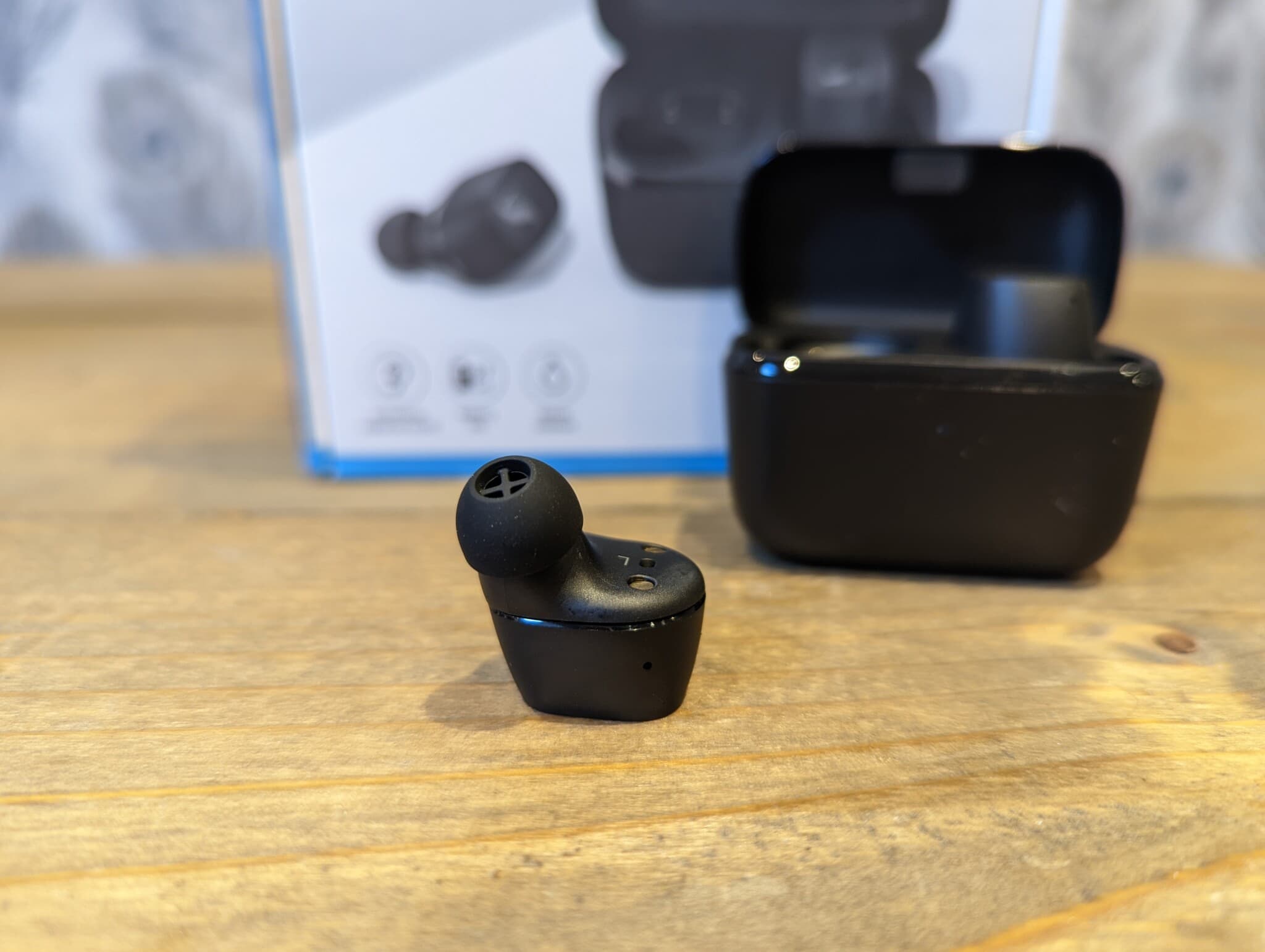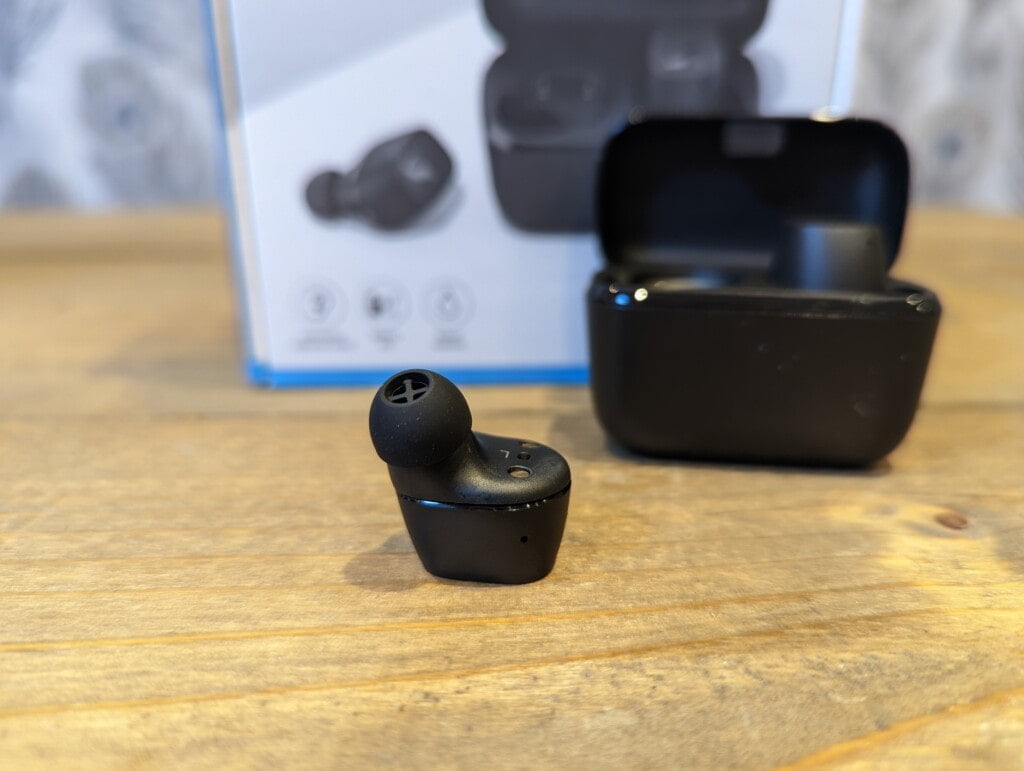 I spend a lot of time doing fitness, and these have performed flawlessly with running, indoor cycling and weightlifting. In particular, I find that earbuds have a tendency to drop out when bending over to lift things up or need regular adjusting when outside on runs, but these remained in place reliably throughout my testing.
Sound Quality
Out of the box, these are set to neutral with bass boost off. I wouldn't personally describe this as a neutral sound. Even without the bass boost, I find that these are quite bass forward. I actually like this sound profile, and I think it will likely suit the vast majority of users, especially for modern music.
With bass boost off, I find that the bass is pleasantly deep but not overwhelming, and it sounds good across genres. With the bass boost on, it is perhaps a little too much, but this will depend on what you are listening to. I found with some heavier rock and metal tracks, there was a bit too much bass introduced and could muddy instruments and vocals.
Mids were clear, vocals sounded particularly good, and a good level of detail with instruments.
The treble is perhaps a bit underemphasised, but for me, this works quite well. While some users like earbuds that sparkle or sound bright, I am less keen. I'm quite sensitive to highs and often find them a bit harsh and fatiguing.
Even though these lack active noise cancellation, I found that the passive noise cancellation was much better than average. Environmental noise such as cars and wind were significantly reduced when I went out for walks and runs. This is likely just because they fit particularily well in my ears.
Battery Life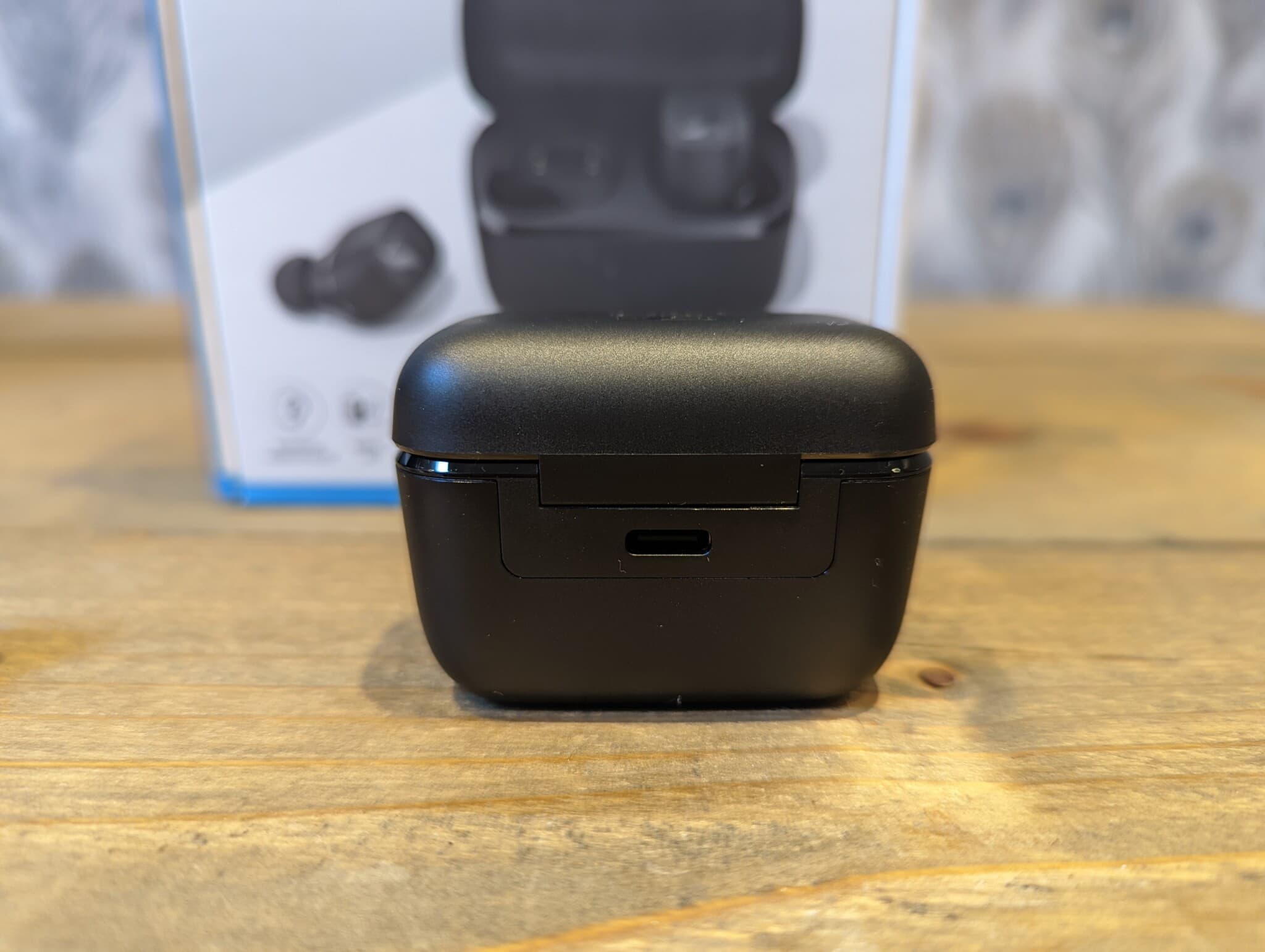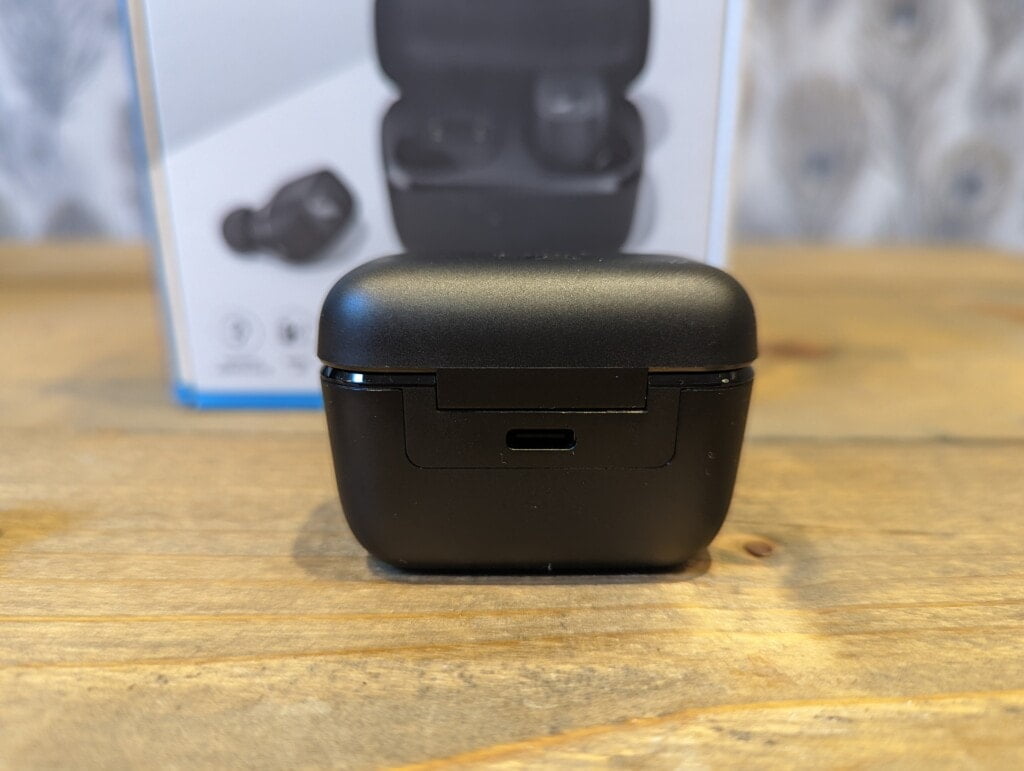 Battery life is excellent. These are rated for 9 hours of playtime, which is well above average.
I'd never wear earbuds for that long, but I have worn them for around 4 hours which will leave them with about 50% battery life.
Sadly, there is no wireless charging. It is not the end of the world, but many similarly priced earbuds do feature this.
Price and Alternative Options
The Sennheiser CX True Wireless have an RRP of £99 but are typically available from Amazon for under £90, currently £84.
The original Sennheiser MOMENTUM True Wireless are currently £100.
The Sennheiser CX Plus are £129, while the flagship Momentum True Wireless 2 are £245.
The Jabra Elite 75t Earbuds have been out for a few years now, and they were upgraded to have ANC and cost just £80. I loved them when I reviewed them, but they are very bassy, and I am inclined to say I prefer the sound of the Sennheiser CX True Wireless.
The Cambridge Audio Melomania 1+ are one of the best-reviewed sub-£100 earbuds on the market, They also have an app with EQ and better battery life, plus superior ear tip selection. While I loved them, the odd bullet shape wasn't quite as good a fit as the Sennheiser, and the sound profile is a bit more neutral, which could be a pro or con.
The Nothing Ear 1 are a good example of the growing number of feature-rich affordable earbuds. They look great, have a comfortable fit, and are excellent ANC for the price. However, I just couldn't get on with the sound profile they offered,
Overall
While the Sennheiser CX True Wireless may not be as feature-rich as earbuds from newer, cheaper brands, I really like them. They do the basics very well, in particular, I enjoyed the sound quality and comfort, which are the two most important aspects of earbuds.
As much as I enjoy the sound quality, the bass enhanced sound profile may not suit audiophiles, but you can dial in things with the EQ on the app. For the vast majority of people, I think the out of box sound these offer will work well.
I found that these were very comfortable in my ears, and the 7-hour battery life meant I could happily use this for several hours per day without issue; this includes vigorous exercise such as running or weightlifting.
Pricing seems reasonable too. Yes, you can get cheaper good quality earbuds from Chinese brands, but it can be very hit and miss.