The Razer Phone 2 has just been launched at an event in San Fransisco, one of the many phones being released this month, and not even the only gaming phone, with the ASUS ROG phone being available shortly.
Last year they were the only company on the market catering specifically for gamers, but now with the ROG phone and Honor trying to claim the Play as a gaming phone, competition is heating up, so can Razer see commercial success with their second phone?
I have already posted a leak stating that the physical design has not changed much, the side bezels are slim but you have a big top and bottom, and certainly no notch.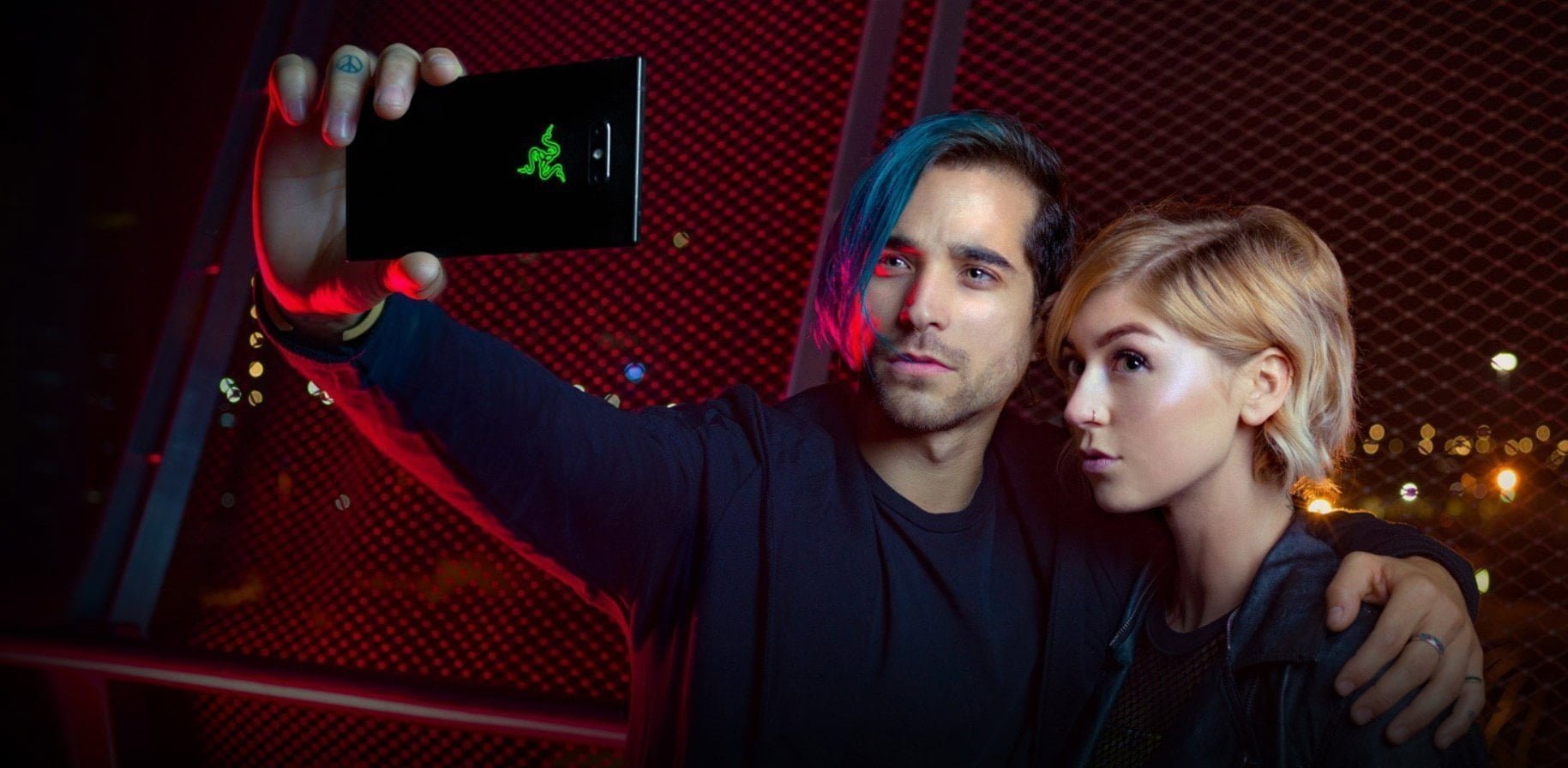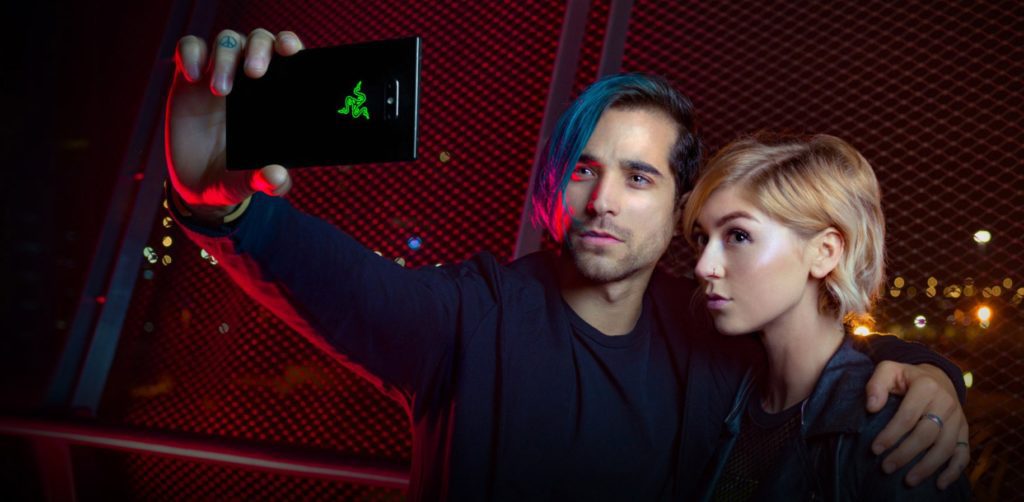 It has the same 5.72-inch IGZO LCD display, with a 2560×1440 resolution and running up to a variable 40-120Hz. This display is rated at 645 nits peak, up to 50% higher than the previous Razer Phone, and also supports HDR and has a colour gamut of 98.4% of DCI-P3.
The rear is different than last year, Razer has introduced wireless charging and this necessitates a glass back. The phone is also capable of QuickCharge 4+ through a Type-C cable while also retaining its impressive 4000 mAh battery.
On the rear is the Razer logo, normally this wouldn't be worth commenting on but it has a  full 16.8million colour RGB LED underneath which users can adjust through the onboard Chroma software.
Similar to RGB options you find on your PC the Chroma software can do, static colours, breathing static colours or an RGB cycle. This can then be further customised by having the RGB only show when notifications pop up, show when the screen is on, or all the time.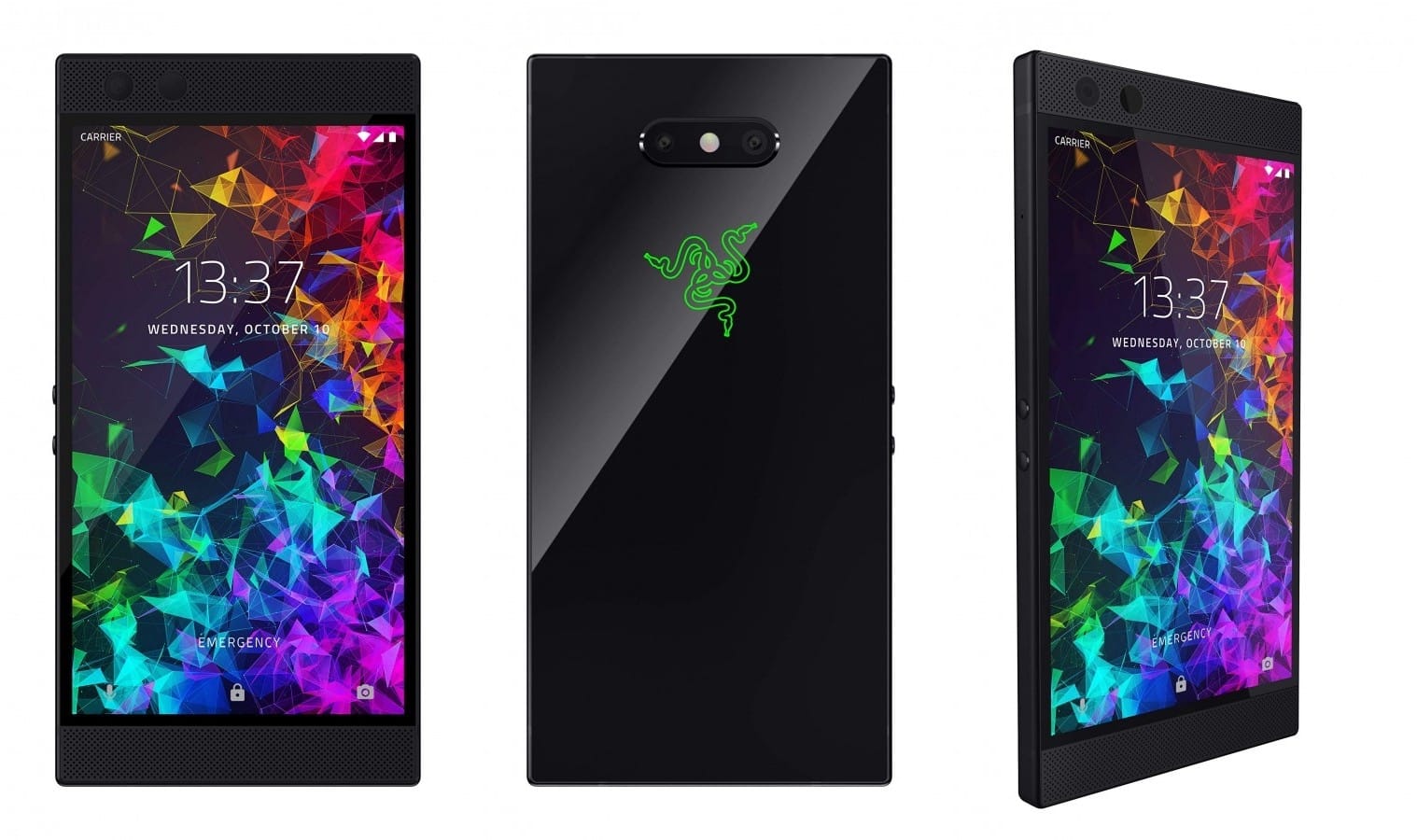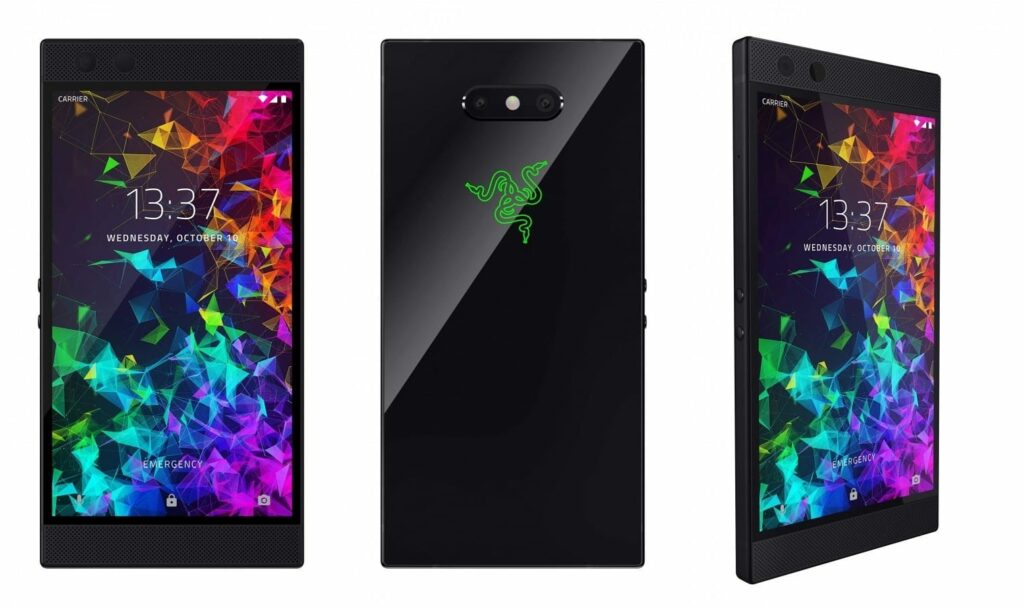 The rear camera has had a nice upgrade with a 20MP Sony IMX363 f/1.75 main camera with OIS, and an 8MP Sony IMX 351 f/2.6 telephoto camera to enable some extra zoom functionality. These cameras can record in 4K60 or 1080p120, although not in HDR.
That front camera is an 8MP f/2.0 lens, capable of recording at 1080p60 which was apparently a user requested a feature for streaming.
As with most flagship phones, the Razer Phone 2 is powered by a Qualcomm Snapdragon 845, however, this is not speed binned and uses a standard frequency. They claim to use vapour chamber cooling to keep the device cool during gaming.
Complimenting the Snapdragon is 8GB of LPDDR4X memory and 64 GB of UFS storage and this can be further expanded via the hybrid dual-SIM bay.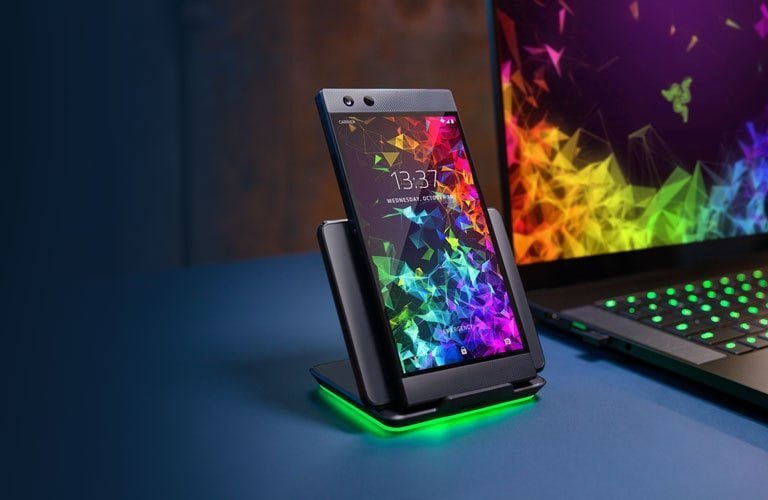 Razer has no upgraded the phone to be IP67 rated allowed you to spill a drink on it once in a while.
It also retains its  Dolby Atmos classification and the large top on the bottom bezels give them room to squeeze in some decent speakers for a smartphone. Thanks to the new HDR screen this means that the  Razer phone is the only smartphone certified for the combination both Netflix HDR + Dolby 5.1.
Just like last year, Razer has an unusual side placement for their fingerprint scanner. The phone will initially be launched with Android 8.1 Oreo.
Pricing for the smartphone will come in at £779 in the UK, $799 in the US, and 829 Euro. It will be launched with Android 8.1 initially, with updates to Android 9 coming at a later date.
Razer will also be launching a docking station that takes a USB Type-C connection. The key highlights enable the platform to lay the phone flat or resting up at an angle. The key RGB highlights are the Chroma-controlled RGB underneath. No word on pricing or availability of this yet.