In May last year, Qualcomm launched the Extended Reality (XR) platform which is a term they used to describe the full gamut of Augmented Reality (AR), Virtual Reality (VR), and Mixed Reality (MR) experiences.
The XR1 has been used successfully in 30+ current VR devices and the trend looks set to continue.
Related Content: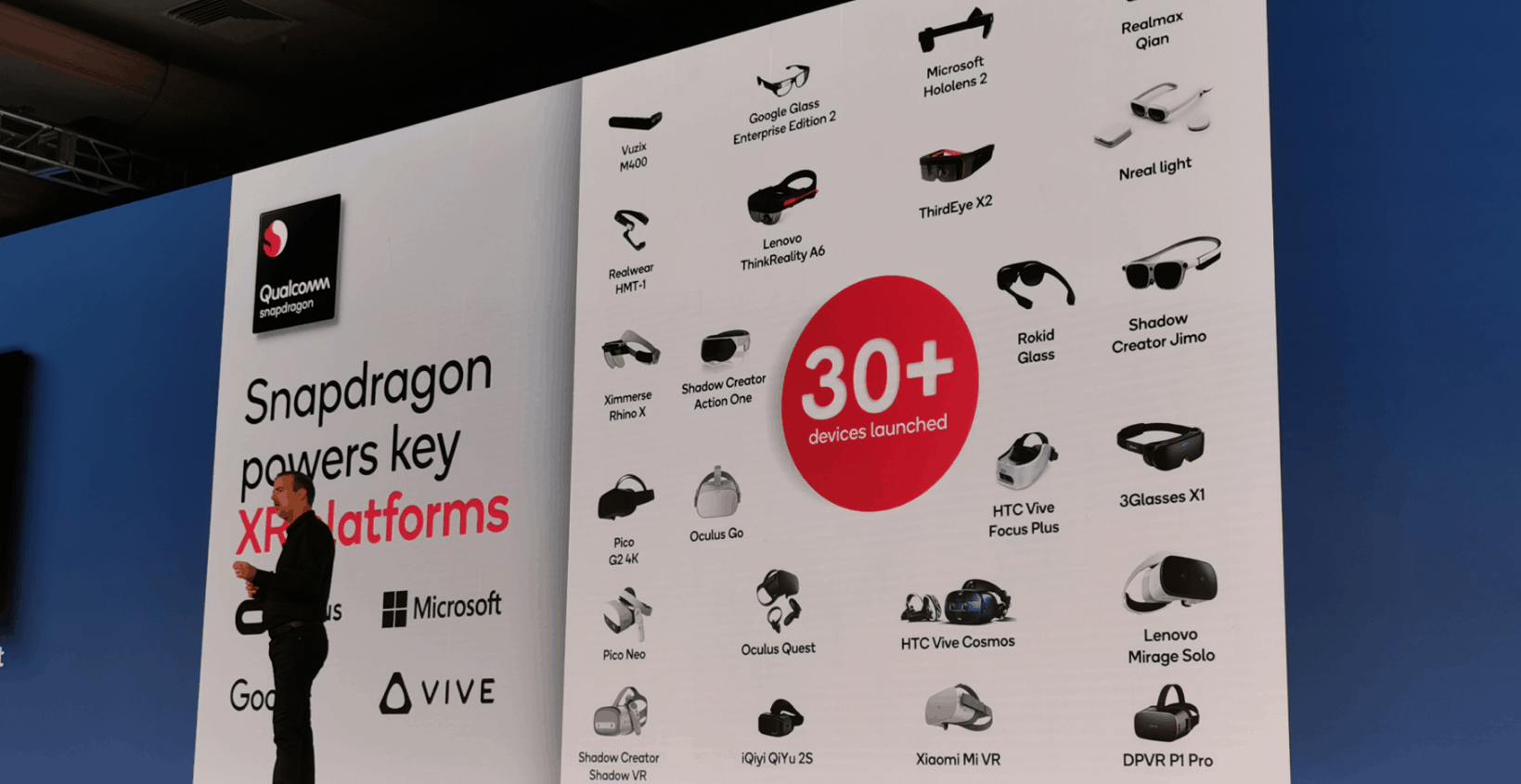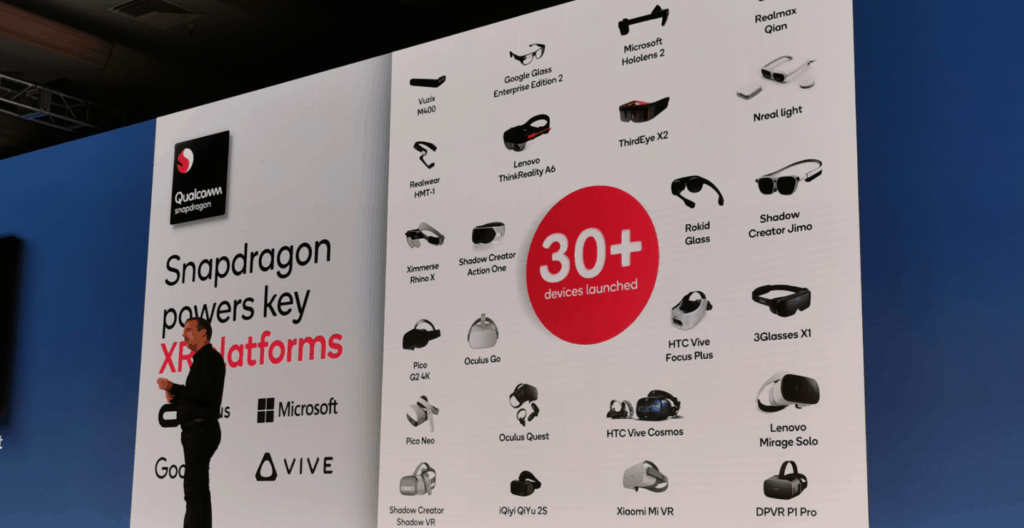 The Snapdragon XR2 platform is packed with significant performance improvements compared to the current XR1. The new platform delivers 2x the CPU and GPU performance, 4x more video bandwidth, 6x higher resolution and 11x AI improvement. The Snapdragon XR2 platform is the world's first XR platform to support seven concurrent cameras and a dedicated computer vision processor.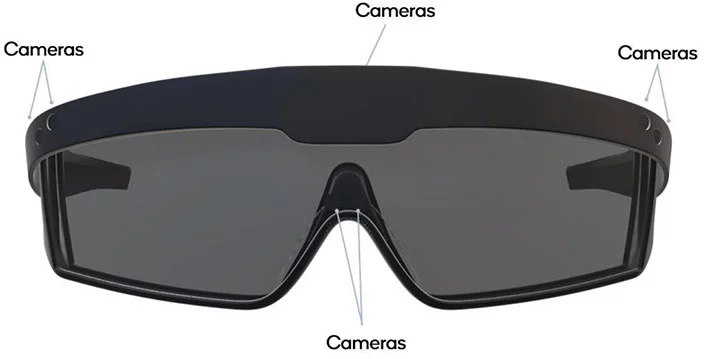 Qualcomm claims its platform enables real-time and highly accurate tracking of not just the head as a whole, but also the lips and eyes, along with 26-point skeletal hand tracking.
The Snapdragon XR2 platform can support a resolution of 3K x 3K per eyeball. It can also drive 8K experiences at 60 frames per second.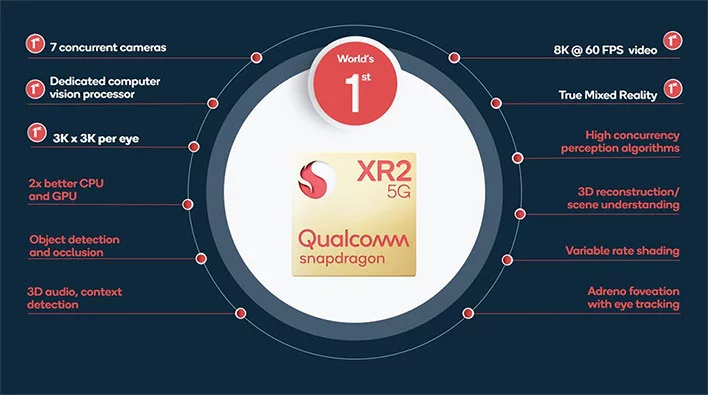 Qualcomm also say that many of the features have been improved using AI, including visuals, interactivity, and audio for a more immersive experience.
As you would expect from Qualcomm, 5G is also being baked into the system, though exactly what that means is anyone's guess.
Qualcomm has been coy on the specification of the new XR2 platform merely stating that it sits below the Snapdragon 845 VR platform.
Qualcomm claim that there are already several OEMs are planning to implement the Snapdragon XR2 platform into commercial devices.