I have reviewed some smart kitchen appliances in the past including a kettle and coffee machine, but the smart home trend seems to have been slow to spread into the kitchen. At IFA 2018 this changed somewhat and there were many connected devices including fridges, ovens and washing machines.
Philips also has two exciting gadgets to make your kitchen that little bit smarter.
High-Speed Connected Blender
The Philips smart blender can help people on achieving specific health goals such as boosting their energy, reduce their sugar and calorie intake, or increase their general well-being. The blender's integrated scale eliminates the need to pre-measure ingredients and provides a detailed analysis of nutritional content, while the accompanying Philips NutriU app acts as a personal nutrition coach, offering personalised advice and hundreds of nutritionally balanced recipes.
This smart blender uses a powerful 35,000 RPM motor ensuring it can blend the toughest of foods from seeds, nuts and ice. In turn, the nutrients in fruit, vegetables and nuts are unlocked from the cell structure and easily absorbed by your body.
The integrated scales are a huge selling point for this blender, not only does it reduce washing up but the scales and app can work together to guide you through recipes and provide accurate nutritional data.
Using the app you can create a customized profile for you to receive personalized recommendations. This then allows multiple users to use it within the household and each person has specific calories and nutritional goals.
Learn more about Philips at IFA here
Philips 5000 LatteGo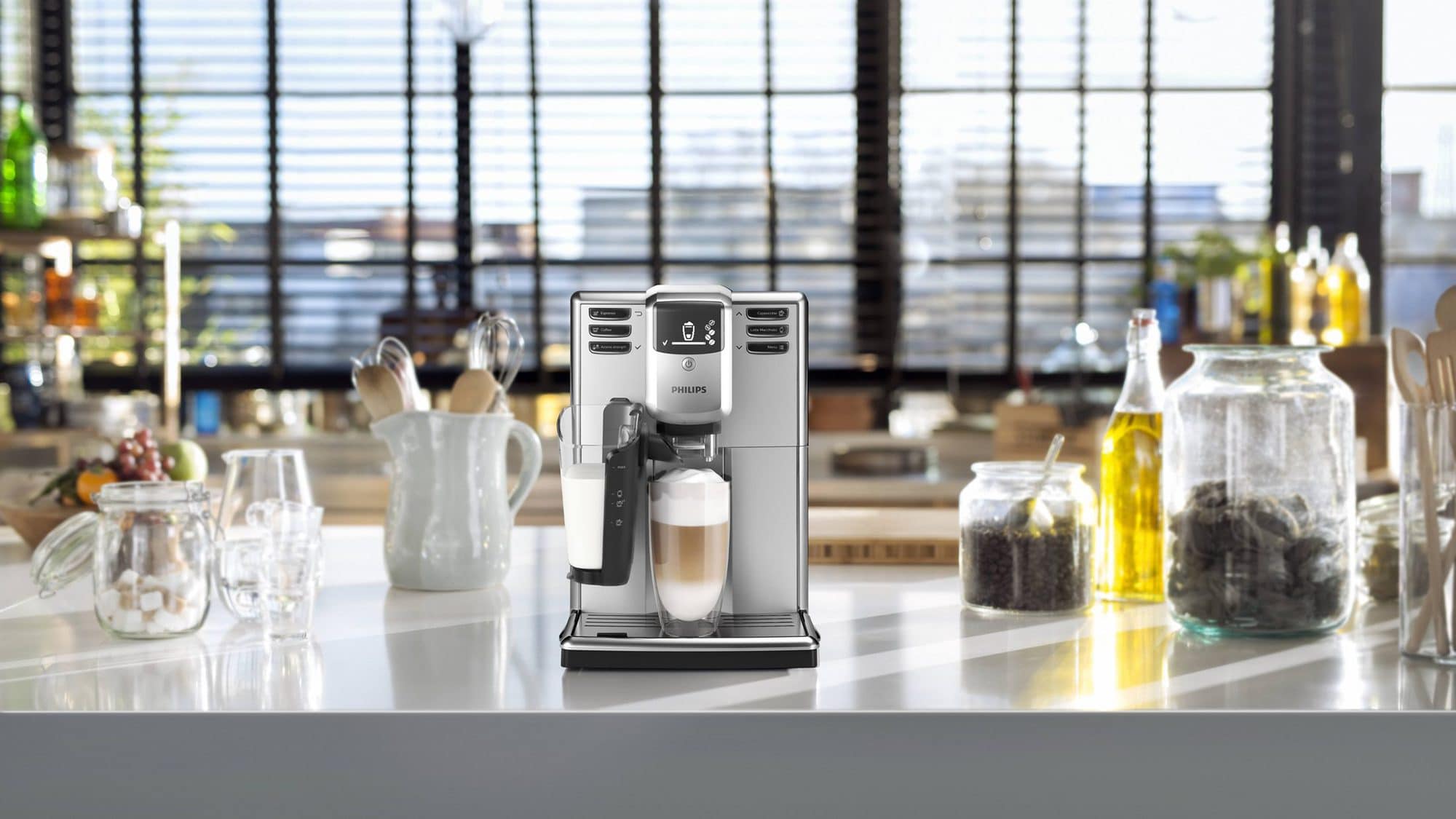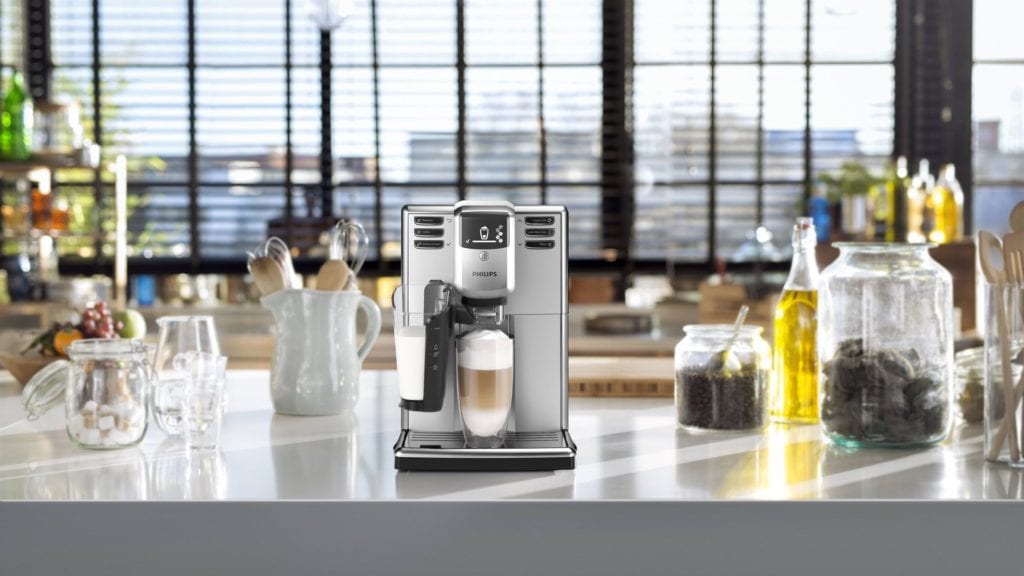 I am a huge coffee and caffeine addict, so I love all coffee gadgets. While I usually use a filter machine it is nice to be able to have something a little more fancier. However, I am too lazy to manually do a Cappuccino or other styles.
The LatteGo allows you to easily make aromatic coffee varieties like Espresso, Coffee, Café au Lait, Cappuccino and Latte Macchiato at the touch of a button.
Each cup of coffee is made with purified water. Thanks to the patented AquaClean filter, you can enjoy clear and purified water, without having to descale your machine for up to 5000 cups
It features a built-in grinder with 5 degrees of coarse grinding, and you can also have 5 degrees of coffee intensity.
The milk system will also make your life much easier as the 2-part system has no tubes or hidden parts and can be cleaned in as little as 15 seconds under the tap or even the dishwasher. In comparison, some of the previous machines I have used have been very difficult to get the milk skin out of the tubes or containers.
For the more affluent coffee drinker, there was the Philips Saeco Xelsis which has 15 drink options which you can select using the intuitive, full-colour touch display. You can fine-tune almost every aspect of your drink from aroma and length to the temperature of each drink, amount of milk foam and even the coffee and milk brewing order. Up to eight profiles can be stored by the machine so you and your family can always enjoy your favourite drinks, just the way you like them.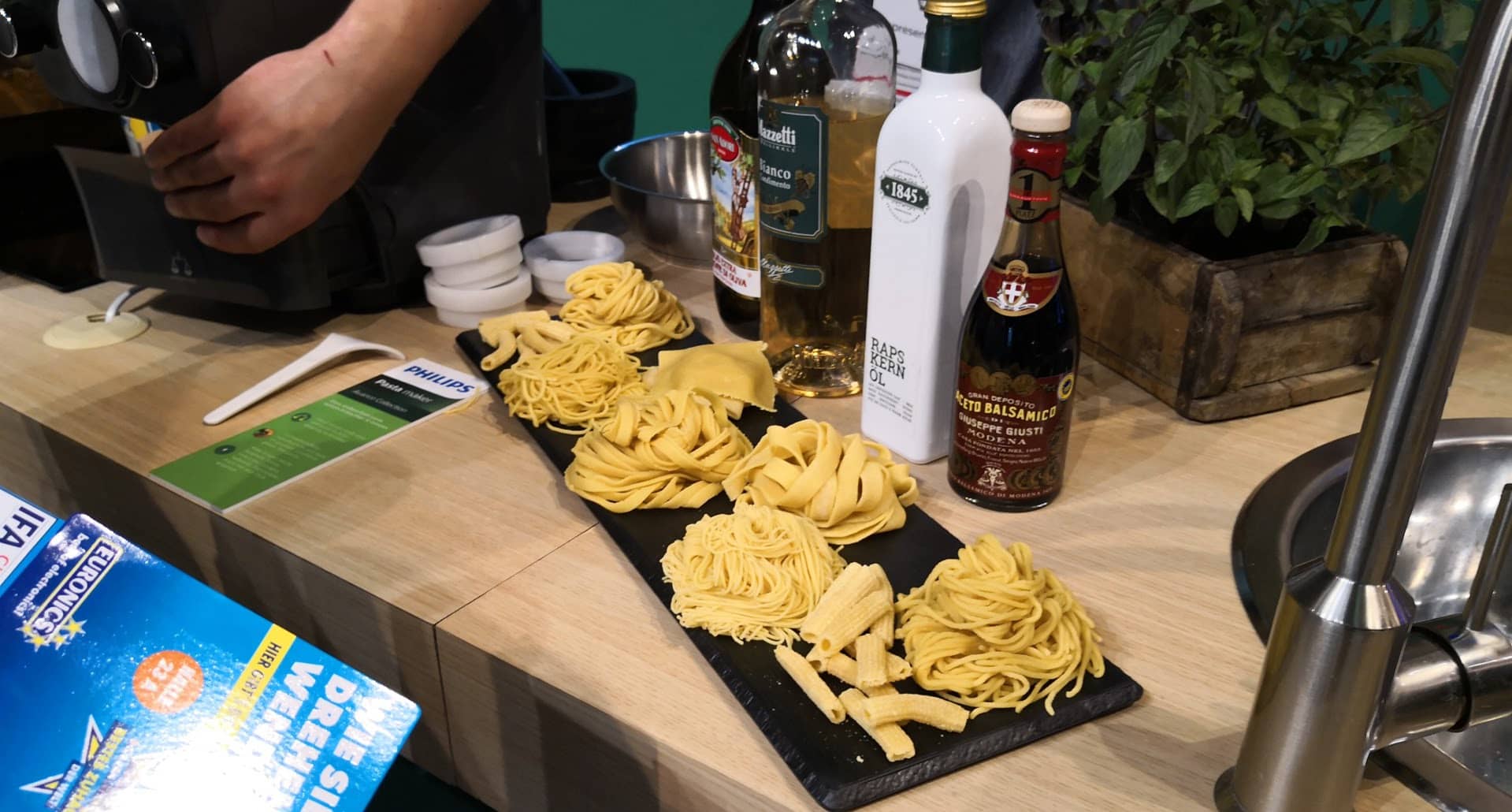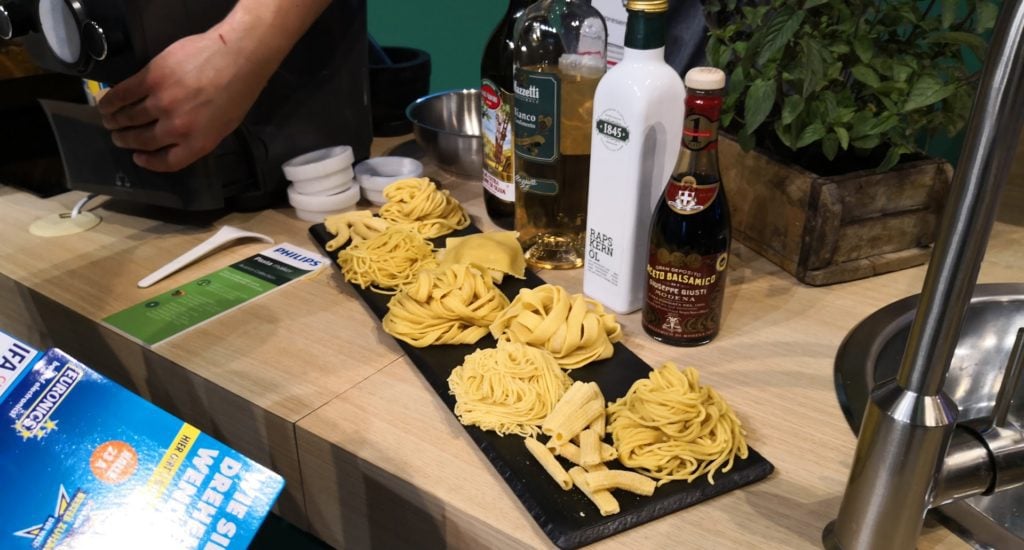 The kitchen appliances section also had many other fantastic gadgets including a vacuum blender offering many of the same features as the connected blender but without the smart features. Then there was also an impressive looking pasta maker which simplifies the time-consuming process of making pasta and comes with multiple attachments to produce different shapes of pasta.
Learn more about Philips at IFA here
This was a sponsored post but all the opinions are my own and honest