With the OPPO Reno 2 already announced, OPPO are launching another new phone. This time this will be their next flagship is called OPPO Reno Ace.
Today, the company has released a Weibo post to reveal that it will be announcing the Reno Ace phone on Oct. 10.
One of the big selling points of the phone is the new 64W SuperVOOC flash charging that will be launching with it. The OPPO RX17 Pro which had 50W SuperVOOC fast charging could achieve 40 percent power by charging for only 10 minutes. Some people are paranoid that this is bad for the battery and possibly dangerous but the RX17 Pro achieved this speed by using two separate 1,850mAh batteries, and I would assume the same will be true with the Reno Ace, albeit with larger batteries (4000maH total is expected).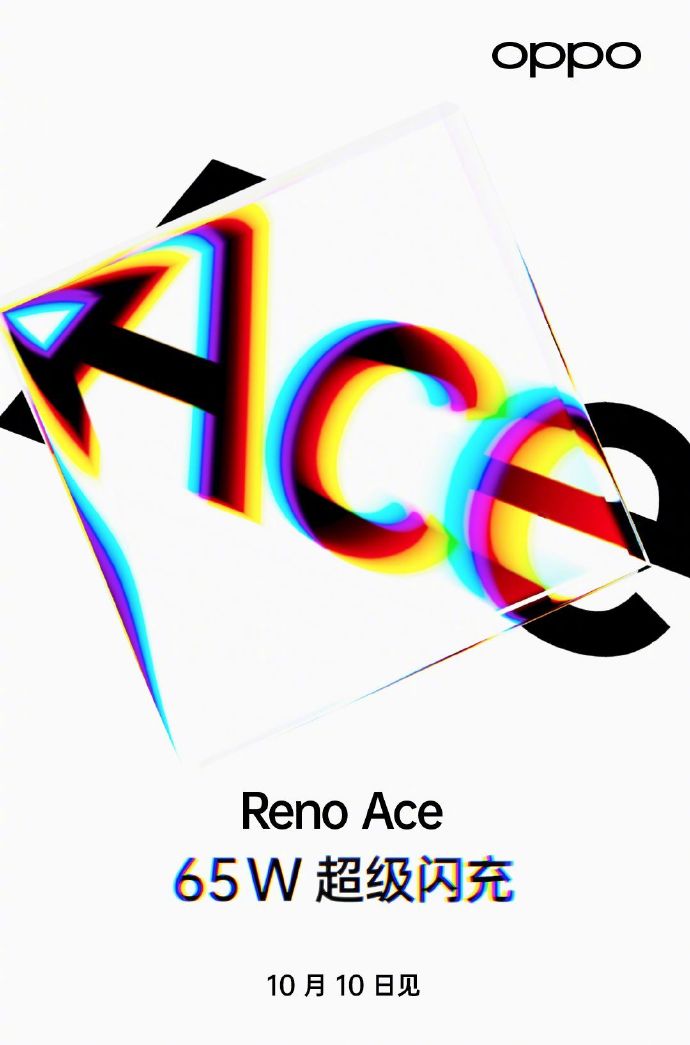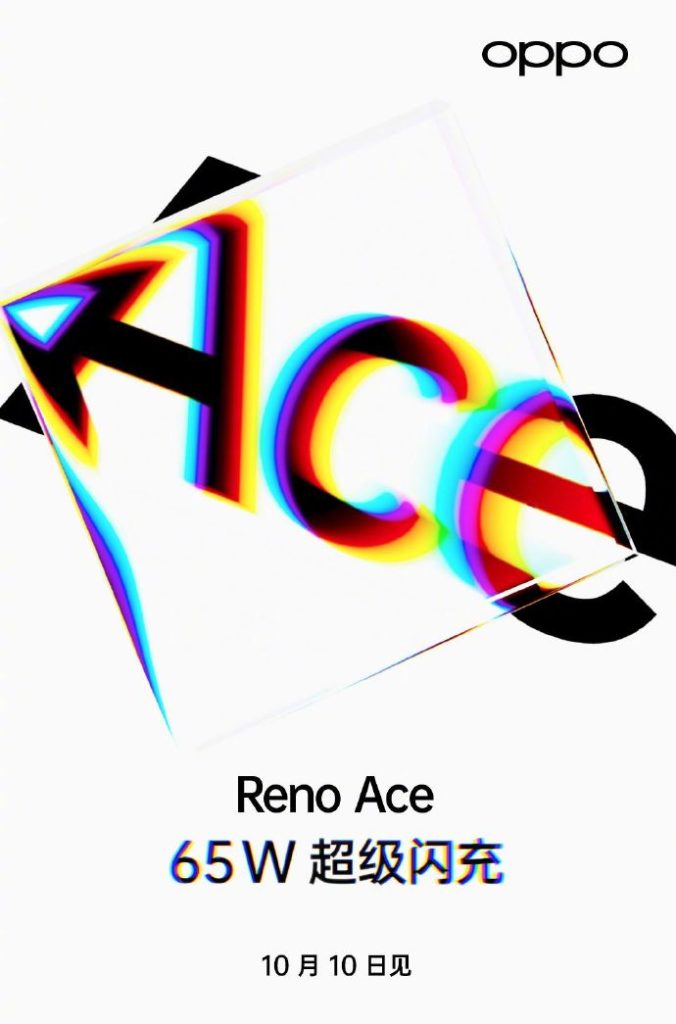 Beyond that, OPPO have not revealed too many details, but it is highly likely to use the Snapdragon 855+ SoC, and also it is believed to use a 90Hz refresh rate screen.
With this being part of the Reno series, it will almost certainly have the shark fin pop up, and considering this is the flagship model I would expect them to continue using the periscope lens which can achieve a 10x hybrid zoom (unlike the 20x digital zoom used for marketing the Reno2). Though this is just speculation and they could go with a different camera arrangement.
The OPPO Reno 2 will be launching in the UK on the 16th of October, so it will be interesting to see if the Reno Ace is launched then or at least some hint of a launch in the near future.