The Netgear Nighthawk range is Netgears upper tier range of products that has always focussed on the fastest possible WiFi speeds as well as an abundance of other features.
The Nighthawk R7000 isn't the newest model from Netgear, but was released late last year. It is priced as a reasonable-ish £139 on Amazon, and is a router only meaning that there is no modem built in, you will have to connect your current modem to the WAN port.
Being a high rated model it has an exceptional spec as you would expect which includes a 1GHz dual-core processor. It is rated as AC1900 which is the combined speed across both the Wifi spectrum's, with speeds up to 600 and 1300 Mbps individually.
You get a USB 3.0 port at the front and a USB 2.0 port at the back, with four Gigabit Ethernet LAN ports and another for WAN.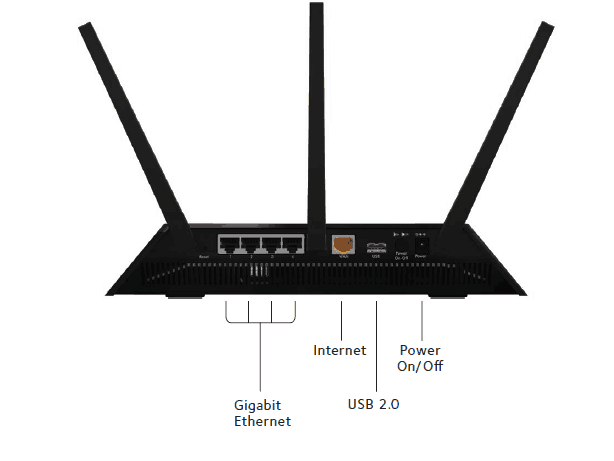 The Nighthawk range have adopted a striking black and angular design, which is not dissimilar to its namesake the F-117 Nighthawk stealth aircraft.  It is quite a large router but the all black design (even with its odd shape) make it quite discrete, depending where you place it. It is certainly a lot more attractive than the red and odd design of the FritzBox we previously reviewed. As with most routers there are a panel of LEDs to indicate status, thankfully Netgear have opted for a nice place white colour. One bonus feature about the LEDs is being able to turn them off in the admin, this is only a small thing, but I keep my router in the living room so it is annoying having bright LEDs flashing when the room is dark.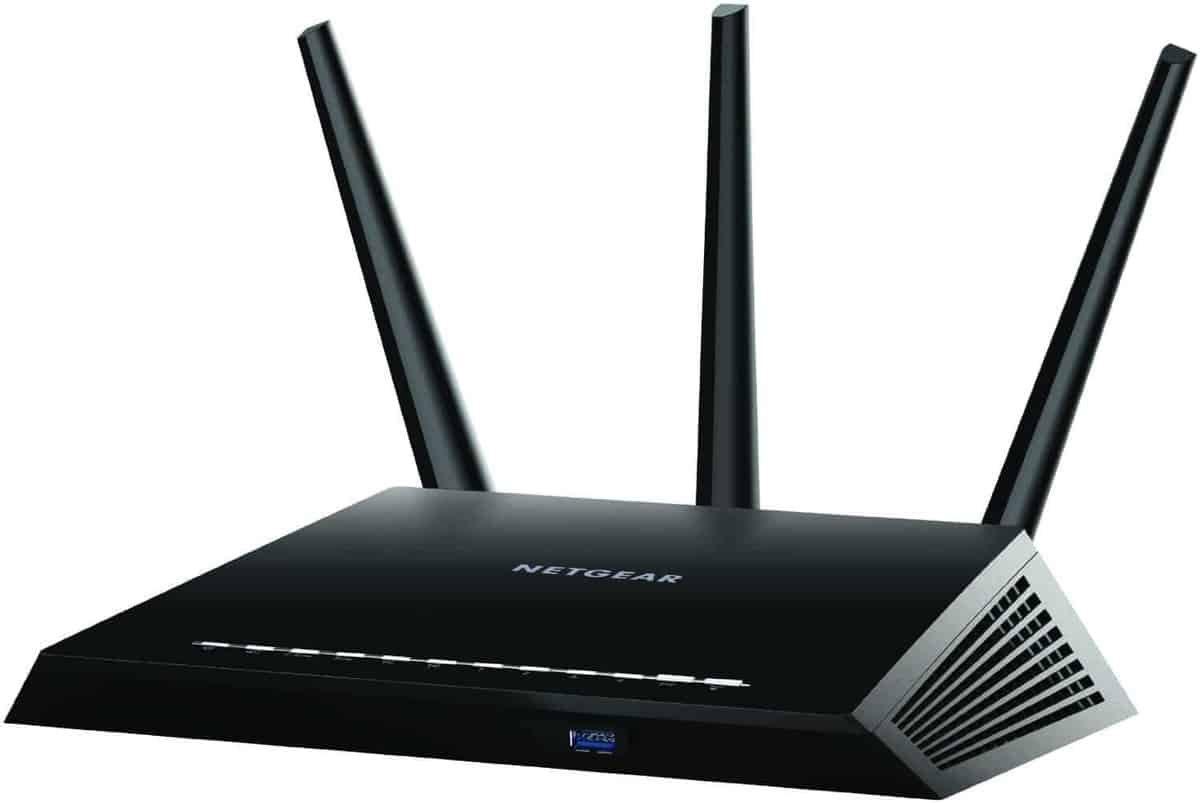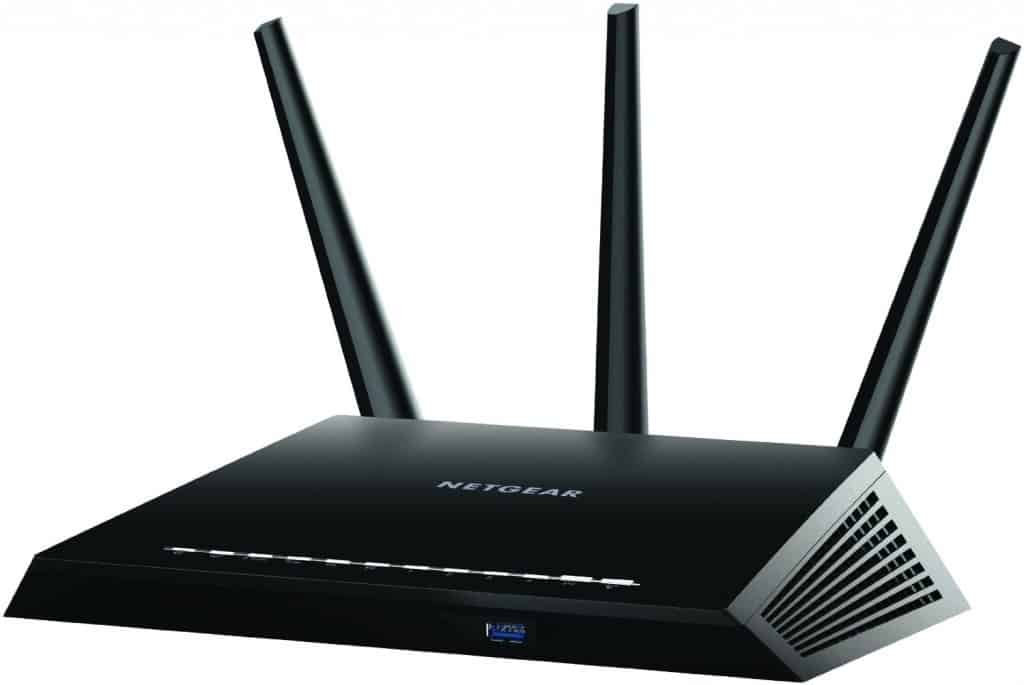 Setting up the router I was quick surprised to find a very bland and basic design, but actually using it is quite stress free. In general all routers that don't deal with a model are quite easy to set up nowadays and this is true with the Netgear. You can either login via its IP or go to routerlogin.net from there you can use the setup wizard to do everything for you. Though as soon as you plug in the ethernet to the wan port, it is more or less set up for you really.
As you would expect there is a whole host of advanced features, you can tweak the wireless settings until your heart's content, including setting up guest access.
There are also tools such as port forwarding, dynamic DNS, IPv6 settings, VPN and a basic traffic meter. There is also USB storage that can be set up for FTP access or a network share.
The wireless performance is where the Nighthawk R7000 really stands out. I live in a relatively large and old 3 bedroom home made of Accrington brick. Our walls a very thick and the total distance between the furthest rooms is quite large. Wifi has always been an issue for me, and I have overcome this using various devices to add multiple access points in the house. With the R7000 placed in our downstairs front room, I am still able to get a reasonable Wifi connection in our upstairs rear bedroom. Using Speedtest.net and my mobile I can easily get 25Mbps in that room, with our internet connection being 60Mbps using the 5Ghz spectrum. Just one room over and I can get 50Mbps. This now means I can easily use just one Wifi router for the whole house, which easily justifies the cost of the device.
Using a laptop in the same room as the router approximately 3 metres away I was able to achieved transfer speeds of consistently 35MBps+ or 280 Mbps which is a a fantastic speed as far as I am concerned.
USB3 performance was also excellent with transfer speeds of over 28MBps or 224Mbps using either the USB3 or USB2.
Overall this is a great router, it has all the advanced features you expect from a premium router, a better than average design, good USB performance and amazing WiFi performance. At £139 there are considerably cheaper routers on the market but if you want great WiFi performance and range then you have to spend a little extra. £139 seems to be a great compromise compared to the better spec'd R8000 which retails for a whopping £214.99.
You can get the Netgear Nighthawk R7000 for £139 from Amazon.