Netatmo Smart Smoke Alarm Review
Product Name: Netatmo Smart Smoke Alarm
Offer price: 89.99
Currency: GBP
Availability: InStock
Summary
The Netatmo Smart Smoke Alarm is easy to use, effective at what it does, and cheaper than competing brands.
As with most things nowadays, the basic smoke alarm has had an upgrade to the Internet of Things. It makes a lot of sense, allowing you to be alerted remotely if there is a problem, or hush the alarm when you inevitably burn something in the kitchen.
While it is a smart home device that makes a lot of sense, there are not that many products on the market. Netatmo is one of the newest options and comes in at a competitive price of £89.99 compared to its counterparts. The main competitor is the Nest Protect which has an RRP of £109.00 and currently costs £97.34 on Amazon. Then there is the Eve Smoke which is even more expensive at £109.95.
[content-egg module=Amazon template=list]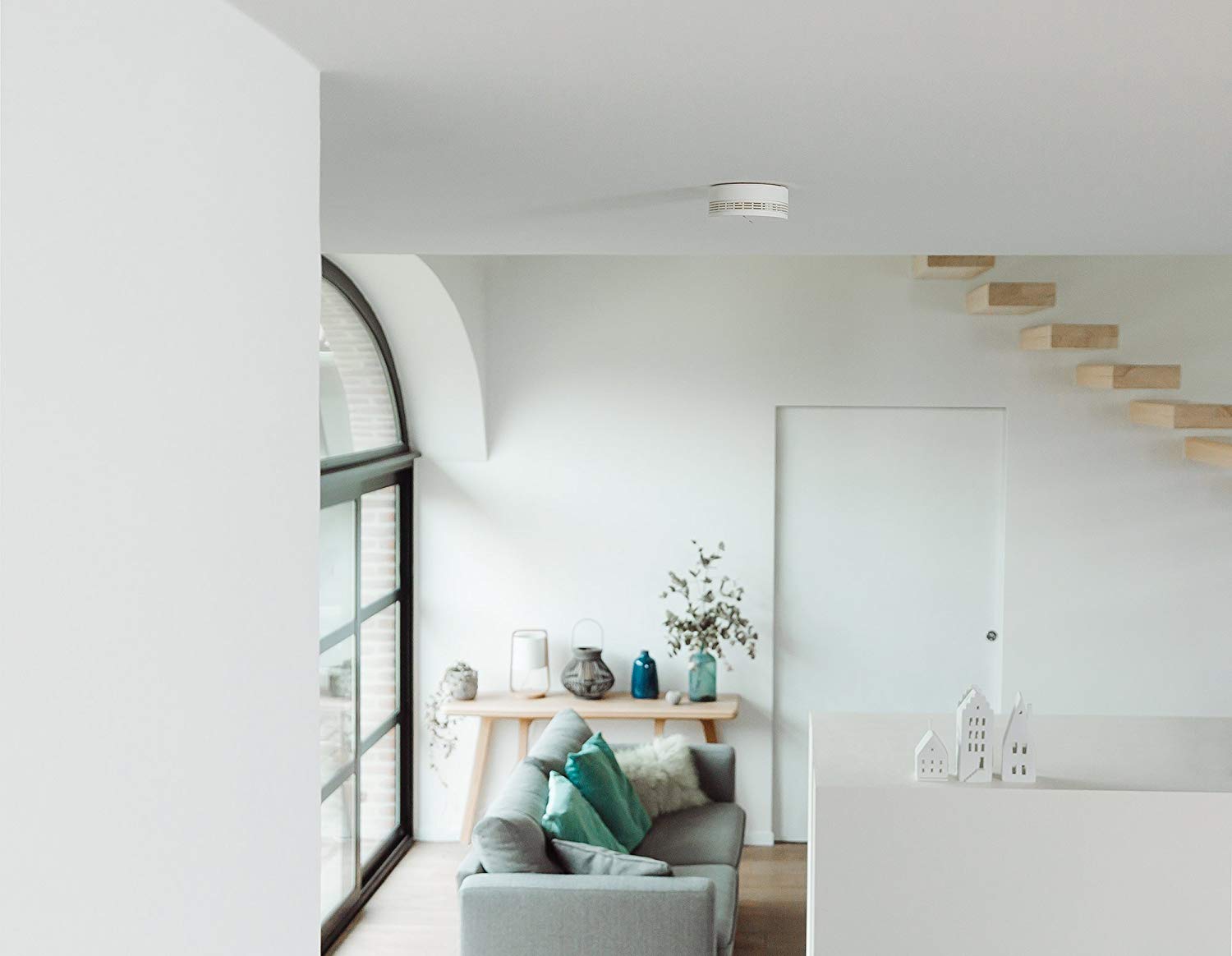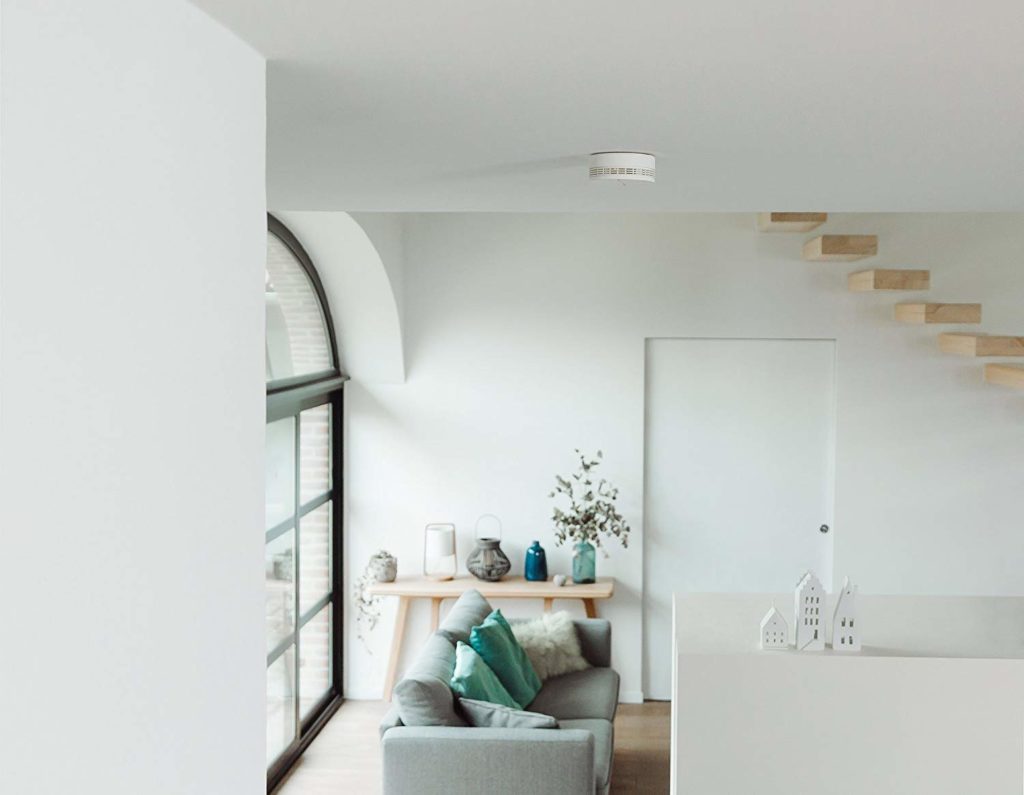 The Netatmo smoke alarm is battery powered and comes with a 10-year lifespan, however you will then need to replace the alarm after this time. This is apparently the recommended policy and to be honest I can't imagine a lot of IoT devices lasting 10 years anyway. There are some caveats with the 10-year life though, it is based on a certain number of occurrences and you can read more here worst case scenario, it will last several years.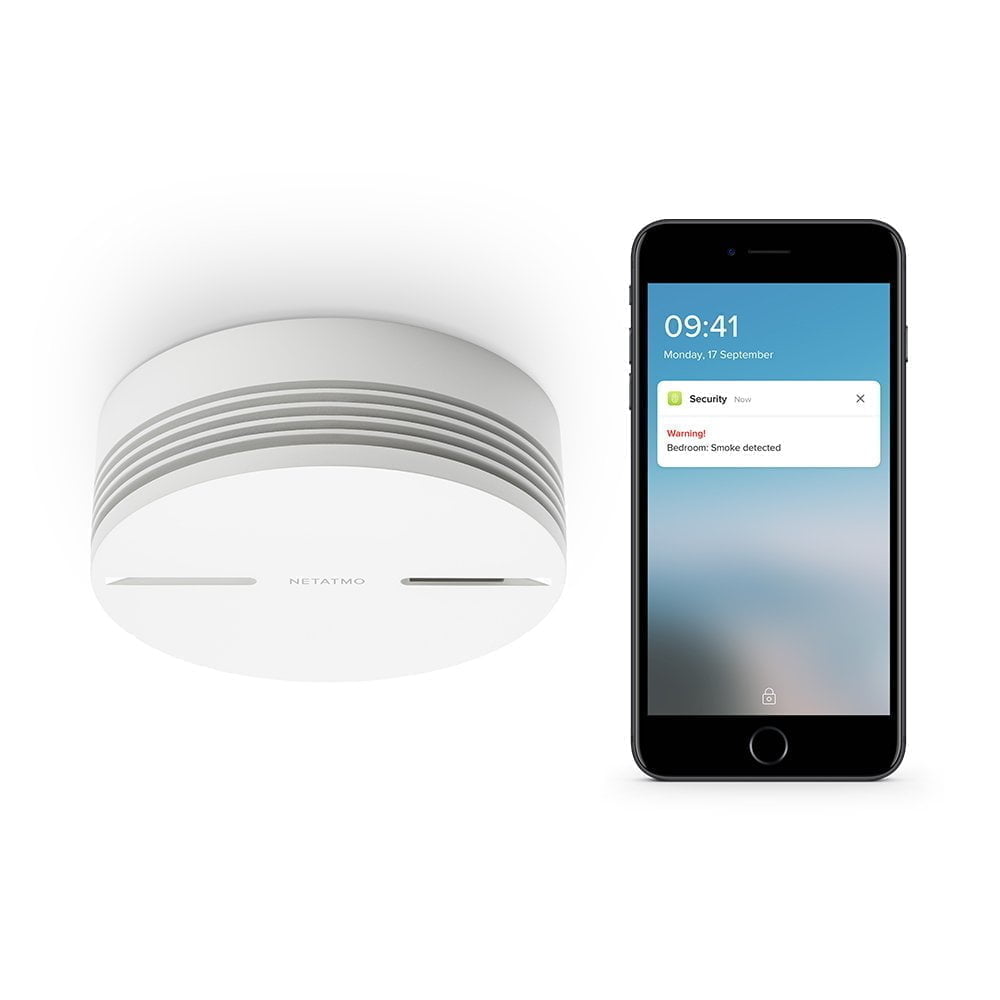 The Netatmo Smart Smoke Alarm uses a photoelectric smoke sensor to detect fires and problems with smoke in the home. This is standard for most smoke alarms to it should perform just as well as any other. One notable omission is the lack of carbon monoxide detection, so you should still have a secondary alarm for this. For me, this is fine, as my smoke alarm is located in a hallway, but the carbon monoxide alarm is in the living room where our wood burner is.
The Smoke alarm connects to Wi-Fi, and when a fire starts, the smart smoke alarm sounds an 85 dB alarm and sends smartphone alerts in real time to you and your family, even when you're away from home. It is a stand-alone product so no requirements for a hub or other accessories.
The Smart Smoke Alarm continually monitors its own battery, smoke detection sensor and Wi-Fi connection. It sends you an immediate warning on your smartphone if an issue arises with any of the three.
Beyond that, there is not a great deal of functionality; the main thing is that you can hush the alarm from your phone if you trigger it by mistake, and it is also compatible with Apple HomeKit and IFTTT.
If you combine it with multiple alarms, you will be notified where the alarm is triggered. I don't have HomeKit or multiple alarms so didn't test either of these.
To be more battery efficient, the smoke alarm will use Bluetooth for anything other than smoke alarm-based alerts.
Design-wise, this looks about the same as any other smoke alarm, so you should be able to replace your old one without it standing out too much. There is an LED on it to show if there is an problem, and for the set-up process.
In use
Netatmo advises that you should set it up after mounting, however I ignored this and placed it on my table for the set up process. Affixing the backplate is what switches it on, so you can do this, then remove it and relocate it.
To set up the alarm, you need to use the Netatmo security app, which is also used for the security cameras Netatmo has. However, if you use Netatmo heating, that is a separate app.
The app connects to the alarm via Bluetooth for set-up, and future notifications, with you passing the Wi-Fi credentials over to it. Overall it was done in a few minutes with no issues in the set-up process. The hardest part will be mounting it somewhere permanent which will require a little DIY skill. I managed to use one of the pre-existing holes from my current alarm to simplify things.
Once set up, there is really not much to do with the smoke alarm, which is what you want really. You can log into the security app, and it will list any events, but these should be few and far between. Using some smoke alarm test spray, I was able to trigger the alarm and the 85-dB siren is painfully loud which is not so much fun when testing close up but could literally be a lifesaver. Along with the alarm my phone received a notification about the event.
Integrating it with IFTTT is a good idea as there are some handy premade recipes you can use. The best one I can see if the ability to switch all your Hue lights onto red if the alarm is triggered. One solution that would be excellent if you have all the compatible devices, would be to unlock your Z-Wave enabled door locks when the alarm goes off. This would work with SmartThings and Yale but would require you to write your own IFTTT macro.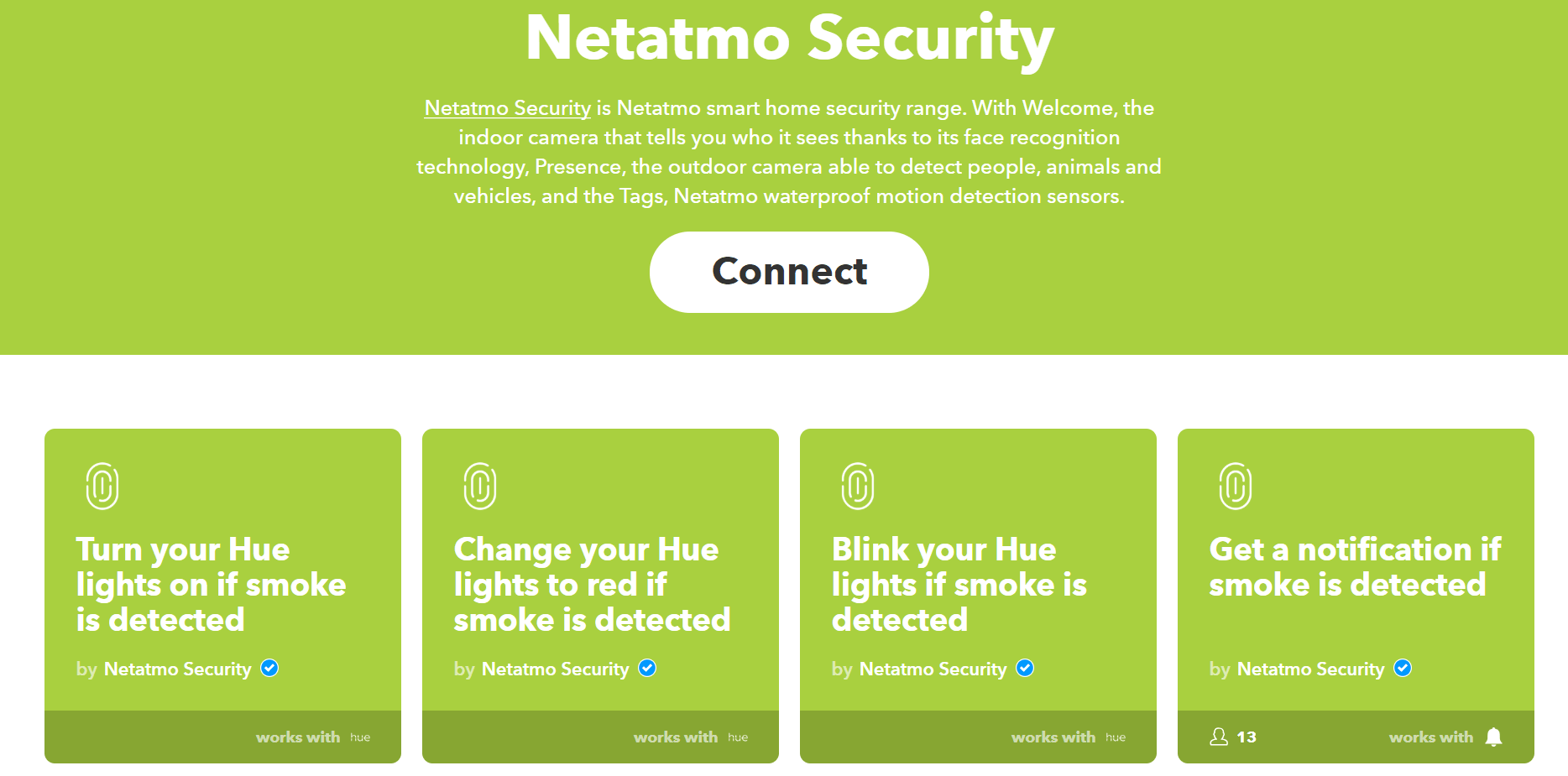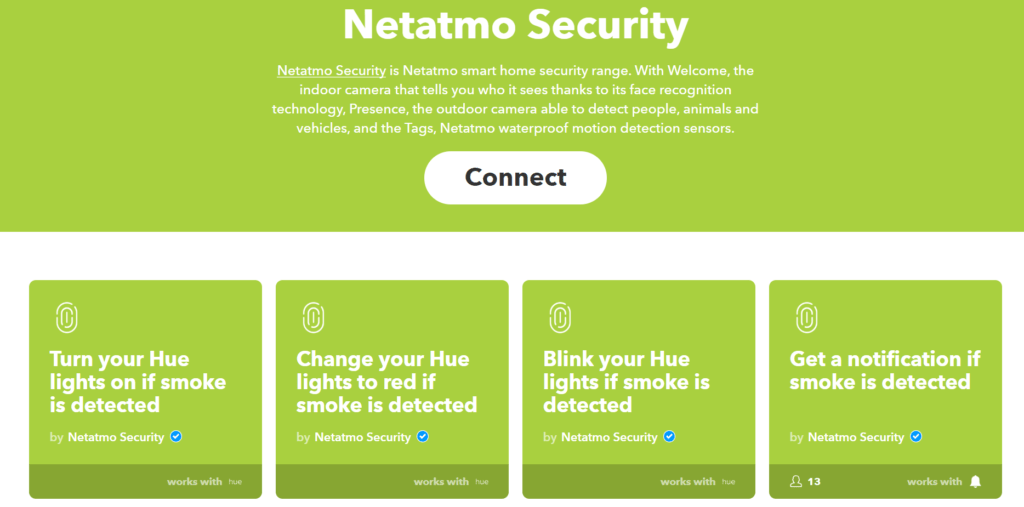 Overall
There is not a great deal to write about this product, which is probably for the best, you don't want an overly complex smoke alarm. Overall, it does what it is intended to do, it is easy to use, and it is cheaper than competing brands, which makes it a great option.
The mobile alerts and ability to hush the alarm on false triggers make this well worth the extra cash over a dumb alarm.
The only negative is the lack of carbon monoxide detection, but for me, that's not really a big issue.