Following the launch of the MediaTek Dimensity 1000 5G codenamed MT6889 two benchmarks have been leaked. I have already covered the Dimensity 1000 Antutu results, showing it beating all the current chipsets available today.
The new chipset features a specification that should allow it to comfortably compete with all the next-gen system on chips flagship phones will feature in 2020, and hopefully at a more attractive price point.
It is manufactured on the 7nm fabrication process and features four ARM Cortex-A77 cores plus four Coretex-A55 cores combined with the Mali-G77 GPU and a new artificial intelligence processor (APU 3.0).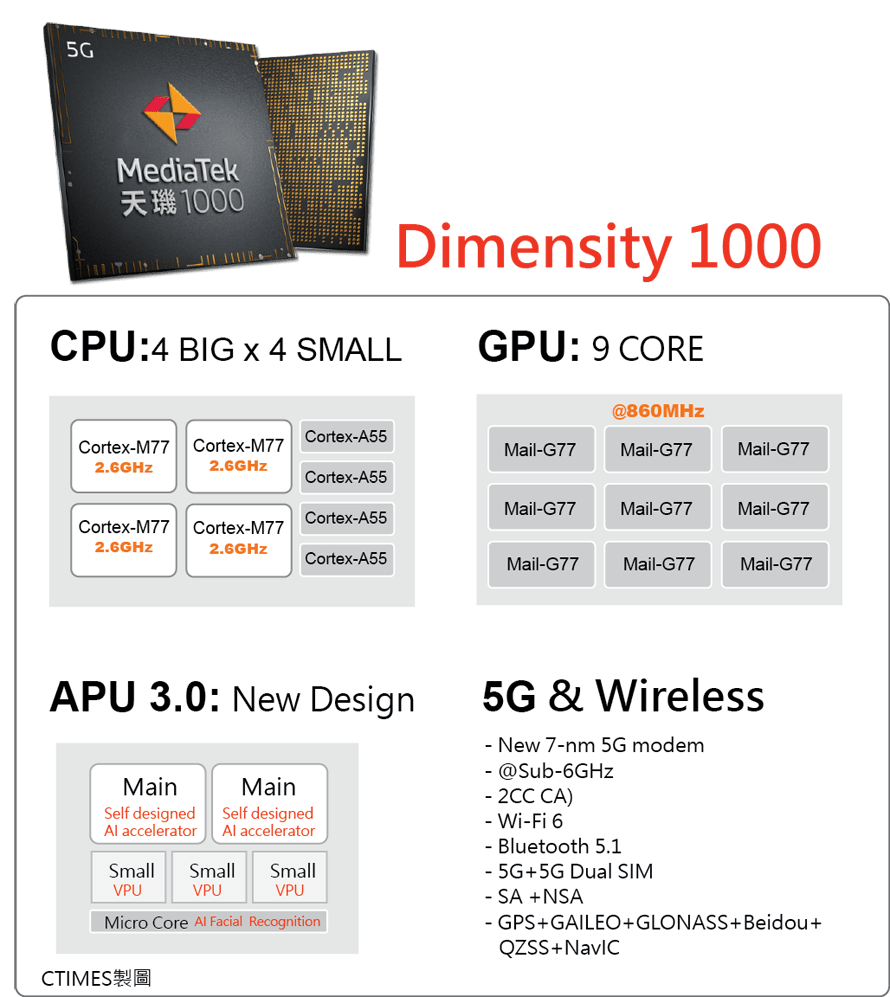 The new APU 3.0 utilizes an architecture which features two large cores and three small cores along with an additional tiny core, with MediaTek's independently-developed AI cores as the large cores for handling major AI tasks and VPUs as the small cores to assist with image computing power. The tiny core is then designed to assist facial recognition tasks.
Along with the Antutu benchmark leak, the Dimensity 1000 was benchmarked on AI Benchmark. I have personally found this benchmark to be a little inconsistent with results, but at the moment it appears to be the best option for comparing artificial intelligence performance.
The benchmark indicates that the APU 3.0 has 6 cores in total and not three. The result puts it comfortably in the lead over the HiSilicon Kirin 990 5G. This chipset also adopts a 3 core approach with 2 big cores and 1 littles. One of the key features of the Kirin 990 has been its AI performance. While this chipset is designed for phones in 2020 it uses the older A76 CPU that is featured on the Kirin 980.

The Kirin 990 has dominated the AI benchmark charts for the past few months, with the Snapdragon 855 Plus scoring almost half the points.
With no phone featuring the MediaTek Dimensity 1000 yet, it is still the Huawei Mate 30 Pro 5G sitting comfortably at the top of the phones table.
Currently, it is only Huawei with a phone on the market featuring one of the latest chipsets. So real-world performance comparisons remain unknown.