Kingston Canvas React 64GB MicroSD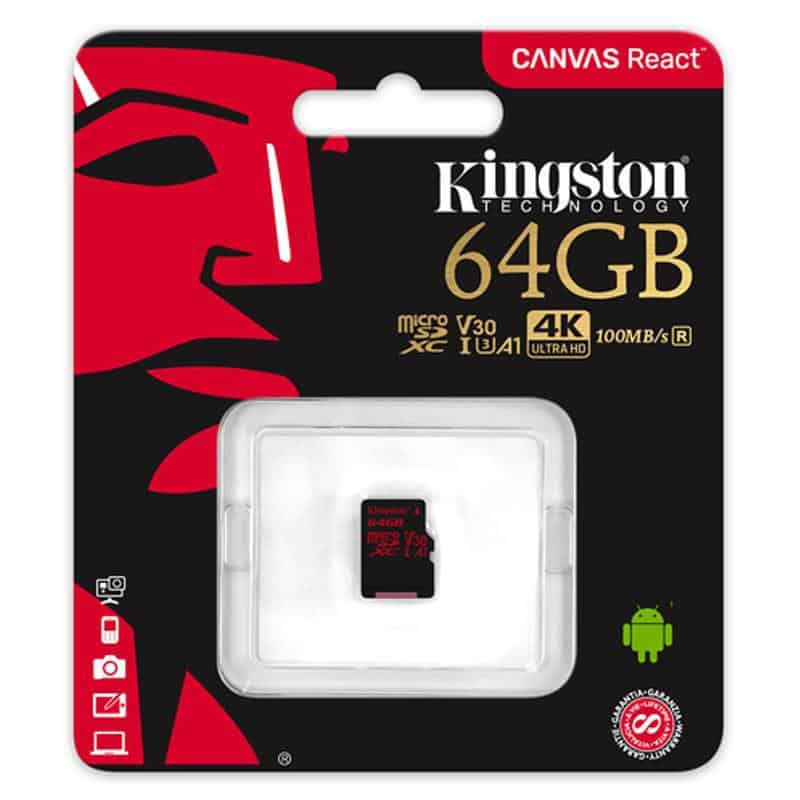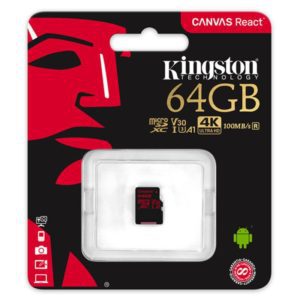 Product Name: Kingston Canvas React 64GB MicroSD
Offer price: 25
Currency: GBP
Availability: InStock
Price -

85%

Performance -

85%
Kingston's latest range of flash memory cards have just been launch; they come in both SD and MicroSD form and are developed for capturing 4K video or taking stunning burst-mode
The Canvas React cards are all rated at 100MB/s Read, 80MB/s Write and it is rated as UHS-I (U3) Class 10. The model I am reviewing is the 64GB MicroSD, and you can get up to 128GB in this format.
This specific card is available for around £25, making it a bit more expensive than other options out there, but this is designed for lots of writes and at high speed. Cheap cards generally don't do well with a lot of writes, or a be quite slow.
As with a lot of cards, this has been tested for durability and is proven to be waterproof, temperature proof, shock and vibration proof and X-ray proof. You also get a lifetime warranty on it.
Design and build wise there is not a great deal to say; it is a MicroSD card, that's it. My sample didn't come with an SD adaptor, but some listings online do come with one. On MyMemory, the listing including an adaptor is £20 more expensive, so I would probably skip that option.
Performance
Using Crystal Disk Mark, I carried out some tests to see if the card performed to the claimed specification. The performance results were
Read – 86.91MB/s
Write – 70.57MB/s
4K Read – 5MB/s
4K Write – 4.35MB/s
So, a little under the claimed speeds, but this will likely vary per card, and dependant on your set up. The small file speeds are significantly lower, which is always the case, and not a huge concern here as the card is designed for large file read and writing.
Overall
This is a great card and perfect for people producing 4K content or anything with large file writes. It looks like pricing is just about right for a card with this performance. Using MyMemory there are no other cards with a write performance as high as this for the same price; the closest competitor appears to be the SanDisk 64GB Extreme V30 which sells for £44.99
You can buy the React range in both microSD and SD format with the full product range available on MyMemory and the SD version is available on Amazon from £21 for 32GB or £31 for 64GB