Huawei Nova 5T Review Score
Summary
An amazing phone that comfortably competes with Xiaomi and Realme in the affordable flagship segment. However, the Honor 20 is cheaper and that is the identical phone.
Huawei's latest launch may seem a bit peculiar, how has a company that has sanctions preventing it using Google services launched a phone using them?
At a quick glance, this looks like a spectacular phone offering flagships specs at an affordable price point of just £400.
In comparison to the P30 Pro, the last flagship to launch with Google, it shares the same powerful Kirin chipset and has the same base memory and storage options.
The camera spec is impressive, but not as good as the P30 Pro, this swaps on the RYYB sensor with a 48 MP Sony sensor and marries it with a 16MP ultrawide, 2MP macro and a 2MP depth sensor.
The 32MP sensor is hidden away in a small cut out to the upper left of the display, and the phone has an averaged sized batter of 3750 mAh battery.
The overall specs and £400 price point make this very competitive with the oft-recommended Xiaomi Mi 9T Pro or the more recently launched Realme X2 Pro.
However, it all feels very familiar, and this is how Huawei has managed to sneak a new device with Google through the net.
When you compare the Huawei Nova 5T to the Honor 20 which was launched nearly 6 months ago, you will see that they are identical. Not familiar. Identical. Ok, the colours are a little different.
I have noticed some reviewers claiming that this has more RAM than the Honor 20 but there are two variants of this phone, I received the 6GB model and the £400 that is sold on contract and retails is the 6GB model.
This is clearly a marketing move, likely an attempt to convince less suspecting consumers that they can still launch great phones with Google following all the recent issues. For that, I don't blame them.
The big issue Huawei face with this phone is the price, while the Honor 20 shares the same RRP, because it has been out for months it is currently £329.99 on Amazon, and has been as low as £309. So without touching this phone, I can already say that the recommendation will be to opt for the Honor 20.
This may not always be the case though, if you are happy with grey imports then you can pick up the 8GB/128GB model from eGlobal for just £299.99.
Similarly, if you need a phone on contract, the Huawei Nova 5T is on Vodafone and O2, but not Honor, and the Huawei currently has a promo on for some free FreeLace earphones.
No doubt that it a few months the prices of the two phones will level out and things will be level pegging, which will give you the option to shop around and find the best deal.
Moving on to the phone itself, I never got a chance to review the Honor 20, so at least it was my first experience of this.
Design, Build & Display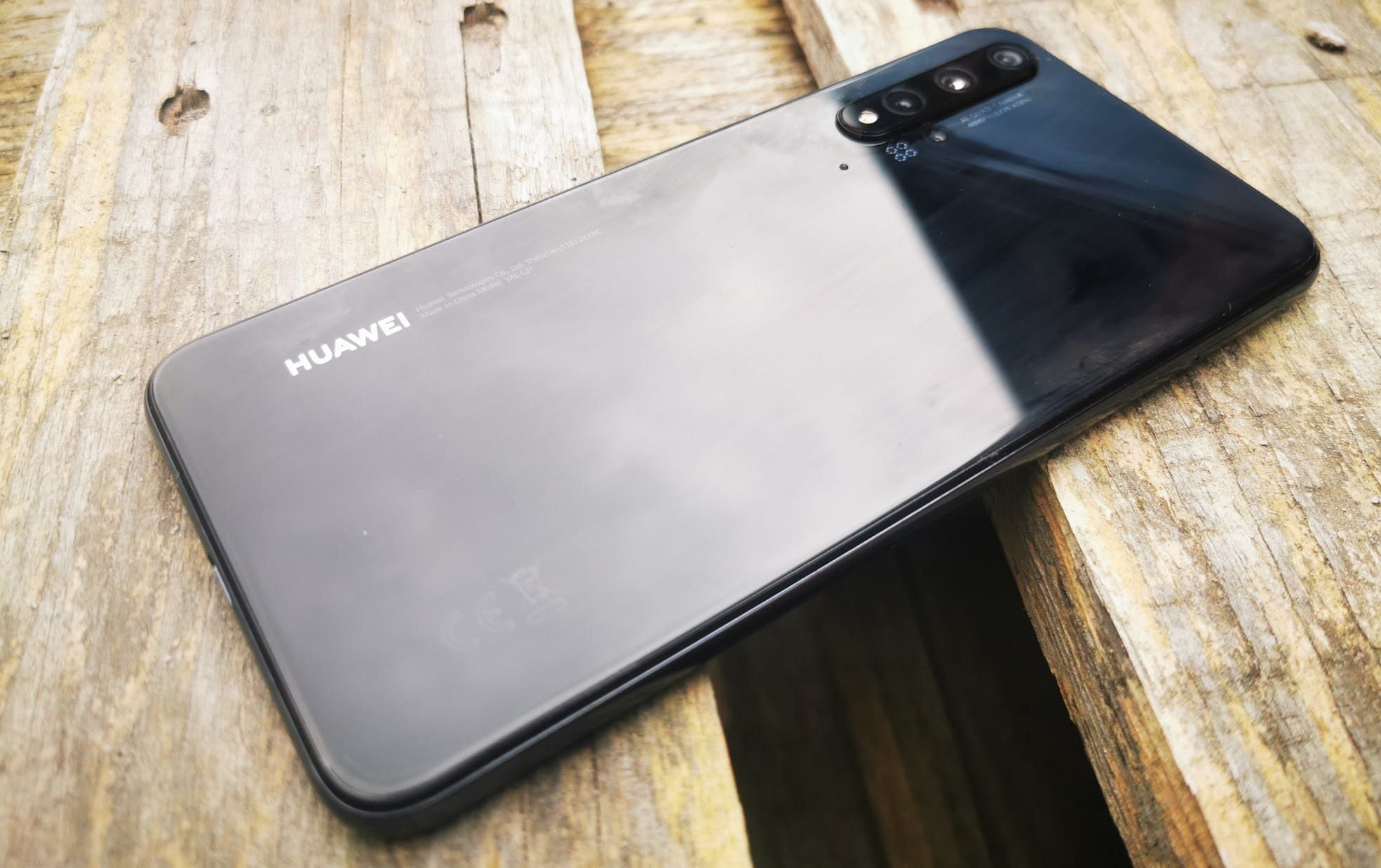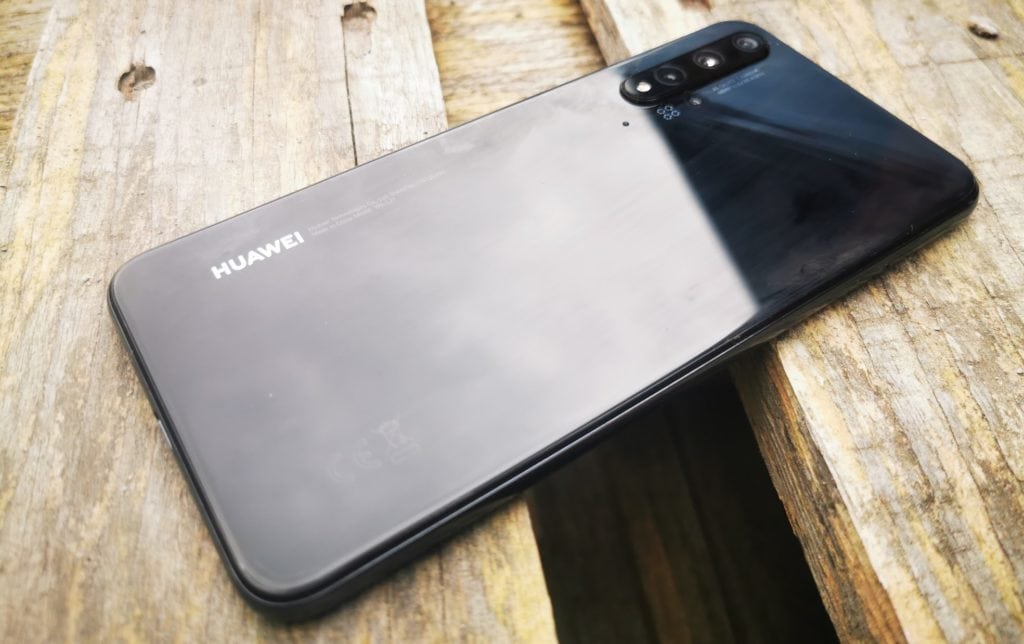 This is an attractive and well-made phone, not as premium as the P30 Pro but this is expected for the price. The first noticeable thing is the switch from a notch to a punch-hole for the selfie camera. I have no feelings towards this design either way, while neither a notch or punch hole is ideal, they don't offend me as much as some people.
The use of the punch hole means this is an LCD display and this is 6.26-inch Full HD+ panel with a 1080×2340 pixel resolution. The display is a lot brighter than you would get on cheaper models including Honor's own Honor 20 Lite.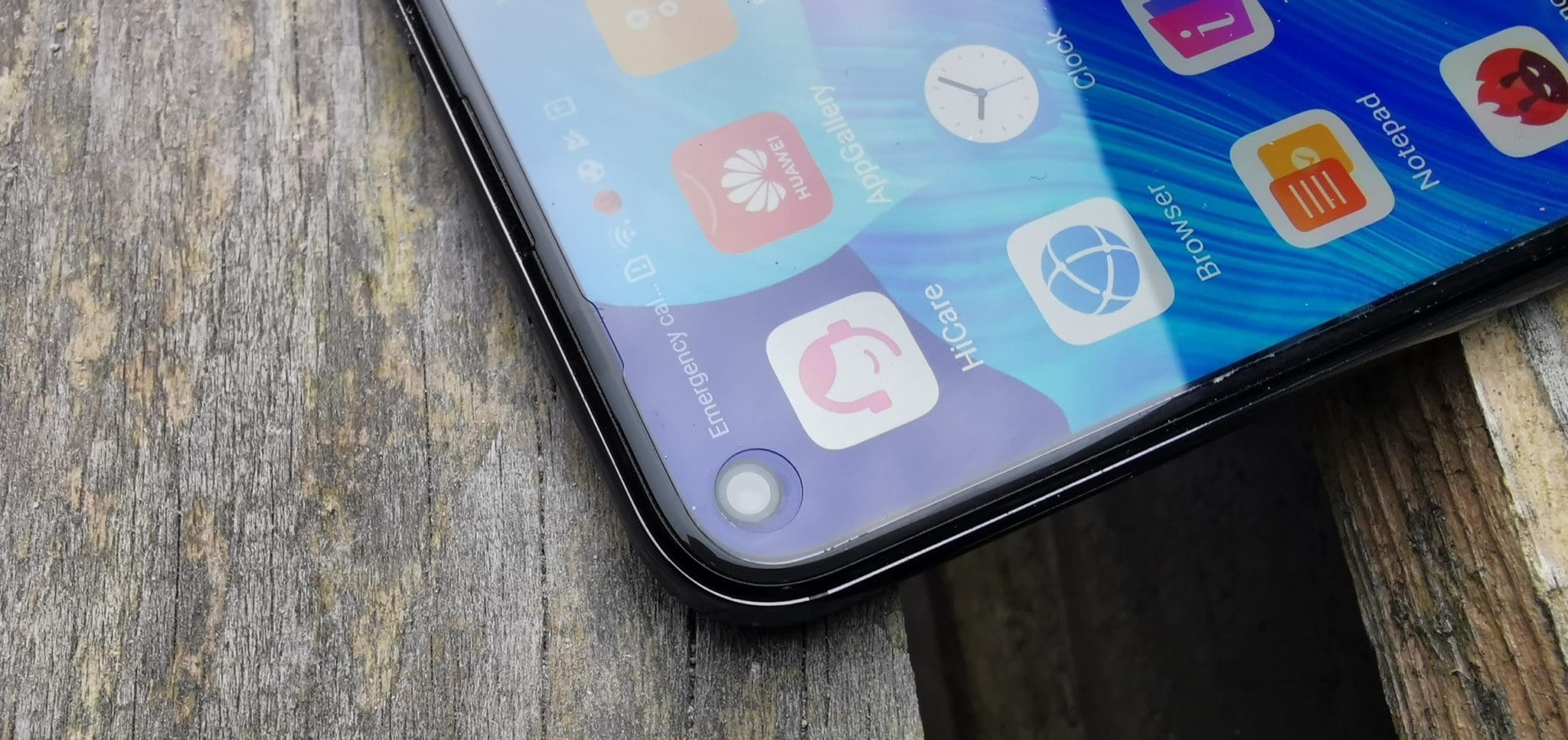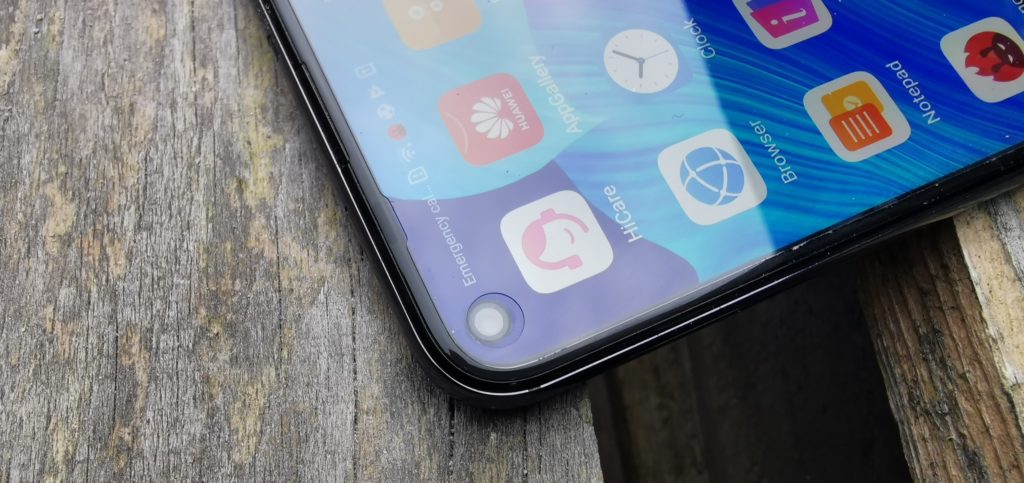 Huawei/Honor opted to skip the now ubiquitous in-display fingerprint reader and go for a side-mounted option which doubles up as the power button. This has been a contentious decision, and I am on the fence about it. I still miss the days of a proper front-facing button, a rear-mounted one is a bit better for left-handed people, while in-display can be a bit hit or miss with accuracy.


The overall build quality feels superb, this has a glass for both the front and back held together with an aluminium frame. It is noticeable less weighty than my P30 Pro, Realme X2 Pro, and the Xiaomi Redmi Note 8 Pro which I am currently reviewing. The 20g weight difference and 2mm width difference does make this feel a bit easier to use in the hand than the other models mentioned.
This lacks a 3.5mm headphone jack, and there is no microSD storage
Camera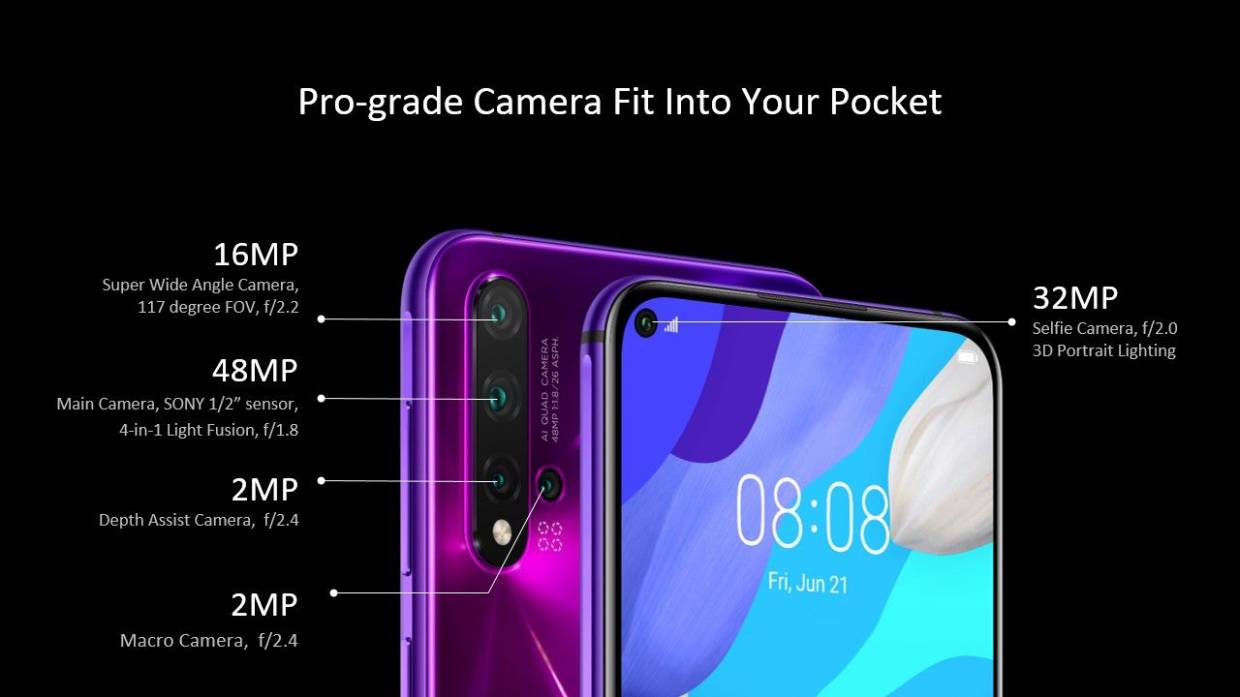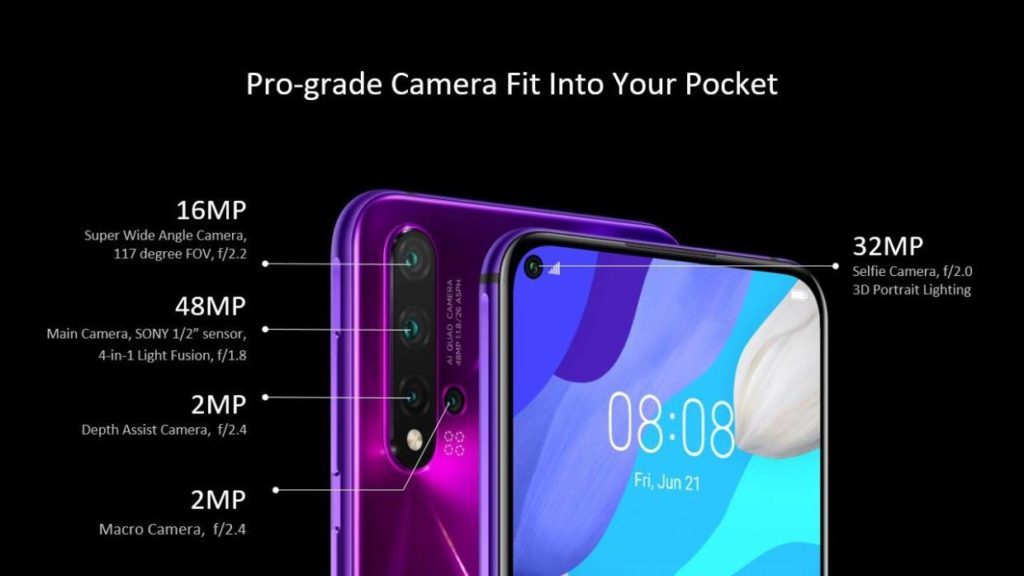 The Huawei Nova 5T has a 48-megapixel f/1.8 main camera, 16-megapixel ultra-wide camera, and two 2-megapixel cameras for depth-sensing and macro photography. It lacks the telephoto lens that the Honor 20 Pro has, and I can't help but think that would have been better suited than a macro lens.
The Sony IMX586 48-megapixel image sensor is the same you will find in many phones from this year including the OnePlus 7 Pro, OPPO Reno 2 and more. It's an excellent image sensor, but looking across brands performance can be different, as this is mostly down to the software processing done on it. This is where Huawei has an advantage over some companies, and the phone is capable of producing superior results than similarly priced models from other brands.
The dual neural processing units of the Kirin 980 chipset allows the camera to automatically optimise shots based on the scene it detects and this works well on all the phones using this chipset.
The Huawei Nova 5T can record 4K video (at 30fps), 960fps 720p super-slow-motion video and comes with a range of AR lens filters and effects. One area you may have issues with is video, it is not so much that it is bad, but the lack of OIS means that you'll want to keep the phone as steady as possible ideally with a gimbal.
Low Light
The low light performance will never compete with the P30 Pro, but the night mode is superior to many others suffering less from blurred images compared to phones like the Realme X2 Pro and coping with very low light much better.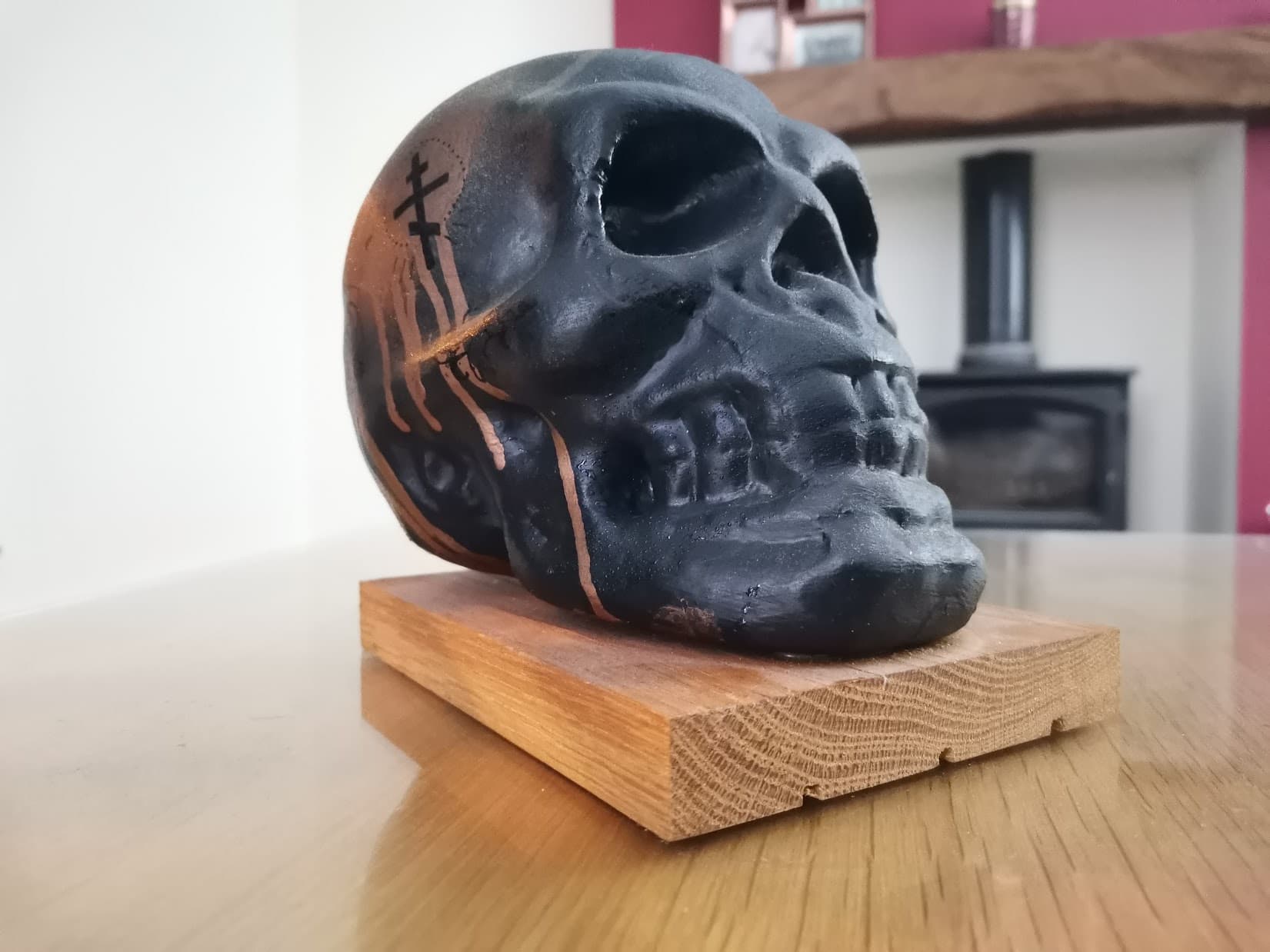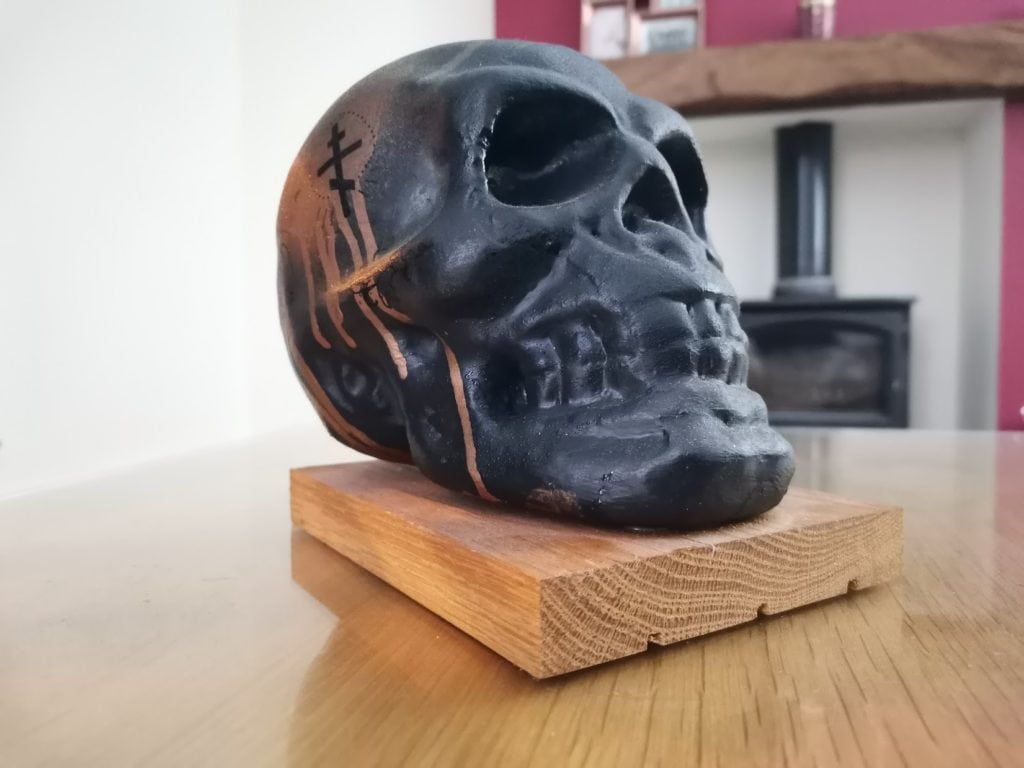 Macro Lens
A macro lens is becoming popular, it also features on the Xiaomi Redmi Note 8 Pro. It is capable of producing decent shots, but the focal length can make it tricky to get a good photo, when it does it can have impressive results. I managed to achieve a better shot with the Redmi Note 8 Pro, showing exceptional clarity up close, but this is more a fluke shot and the same is possible here.
While the versatility it provides can be useful, it is less useful for than a dedicated telephoto lens with optical zoom.
Performance and Benchmarks
With this having the same Kirin 980 chipset as the P30 Pro, Mate 20 Pro, and Honor 20, you can expect the performance to be identical which means this phone can comfortably handle everything from productivity to gaming with aplomb. As far as benchmarks go, it is not as good as the Snapdragon 855 or the newer SD855+, but in real-life scenarios, I can't see that ever being a problem.
Battery
Huawei, and more recently Realme has spoiled me with their 4000mAh batteries or higher lately so the 3750 mAh battery here sounds a little meagre. However, in reality, it is still larger than many flagship phones including the Samsung Galaxy S10 with 3400 mAh and the Pixel 4 XL with 3700 mAh. It also has faster charging than both of those phones with 22.5W capable of 50% in 24 min.
This phone should comfortably last you all day in all but the most demanding of scenarios or big gaming days. During my time with it, with medium to high use, I would generally be left with about 20% at the end of the day. My P30 Pro will often be 30-40% by the end of the day.
Software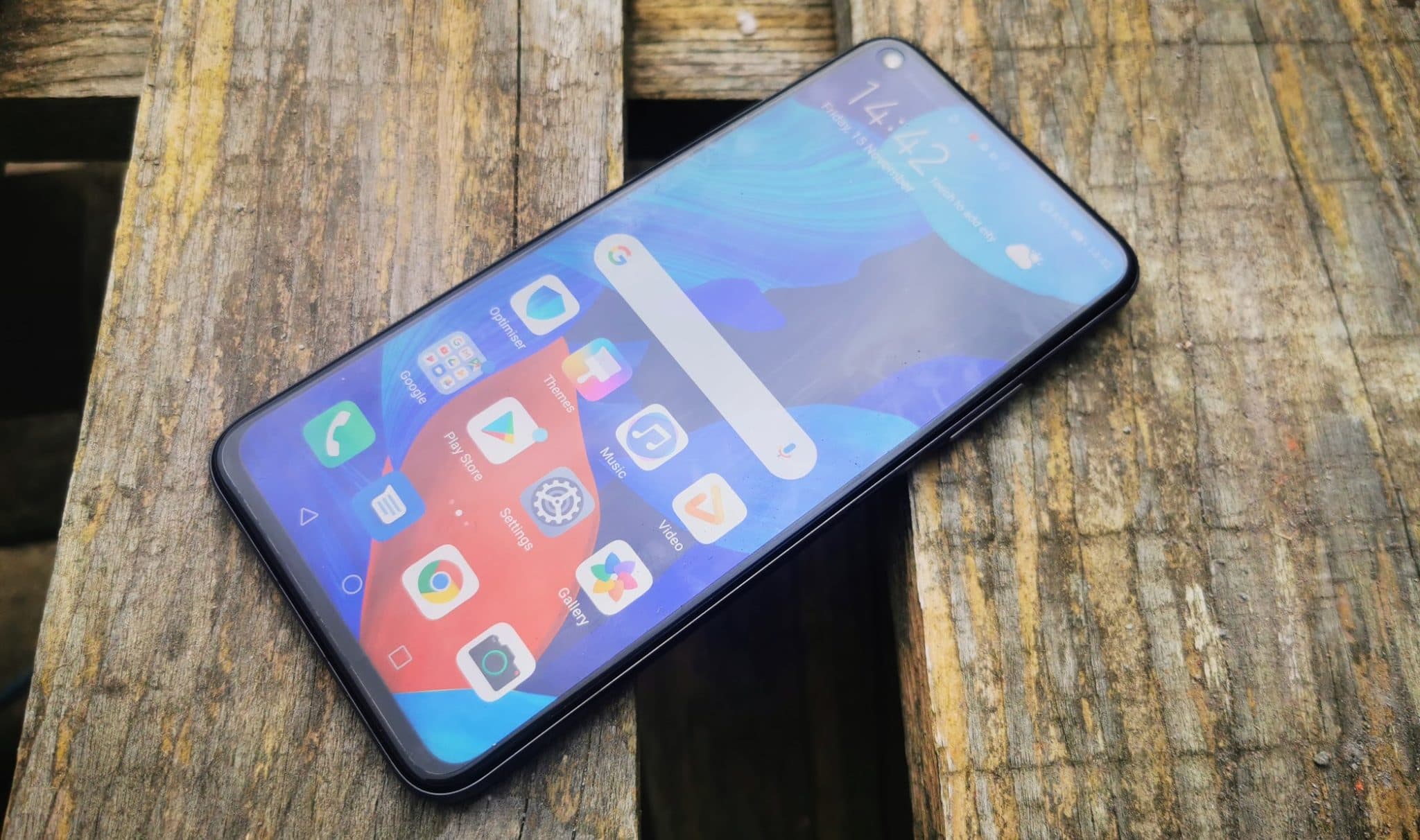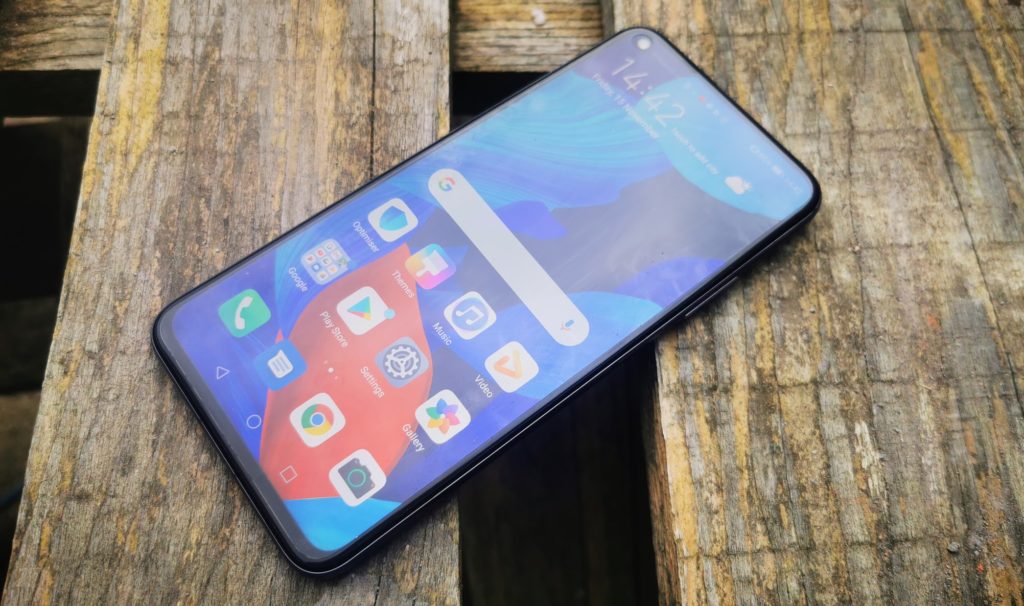 Like all Huawei phones, this comes with EMUI which is currently 9.1 for this phone. It offers the same user experience as all the other Huawei phones which some people like, others don't. I have used a Huawei as my main phone for nearly 3 years now, so I could be biased towards it, but overall, I like it.
Obviously, the big talking point here is that it DOES have Google apps and the Play Store pre-installed unlike the recently released flagship Mate 30 Pro.
You get the usual Huawei tweaks, with the battery management being the one that is most likely to affect you. This is great for the battery but can cause issues with notifications, so you will need to switch auto mode off for some apps.
It is believed that the Huawei Nova 5T will receive the EMUI 10 beta update starting from December 2019 and will receive the stable version of EMUI 10 based on Android 10 OS before the end of the year. This may be for international models, but the UK should not be too far behind.
Conclusions
This is a superb all-round phone offering all the specs and performance the average person could want but at an affordable price point. I'm inclined to say that Honor/Huawei do a better job with their camera compared to other affordable flagship devices out there plus I prefer EMUI over MIUI.
At this price point, the Realme X2 Pro and Xiaomi Mi 9T are the biggest competitors. In theory, the Realme X2 Pro is a better phone all round a much faster chipset and a 90hz screen. However, Realme struggle a little with the camera department, and the Huawei Nova 5T/Honor 20 at the very least has better low light performance.
My opinion hasn't changed from the introduction. With the current pricing the way it is, there is no logical reason to opt for this phone in most scenarios at this present time. Give it 3-6 months, and it is very likely the price will even out. The advantage here is that you can then opt for whichever website has the best deal either on contract or SIM-free.
Last update on 2022-06-19 / Affiliate links / Images from Amazon Product Advertising API