The OPPO Find X3 Pro 5G was always going to be one of the best (and most expensive) phones of the year.
It has now been officially announced with a specification as impressive as you might expect.
While it was no surprise that this would use the Qualcomm Snapdragon 888, this makes it the first premium flagship to launch in the UK with it. From my testing of the Xiaomi MI 11 and Samsung Galaxy S21 Ultra, the SD888 is still the best chipset to have.
Impressive Dual 50MP Sony IMX 766 sensors
This is the first phone to use the new Sony IMX 766 sensor, and it doubles up on this by offering the same sensor for both the main wide lens and ultra-wide lens. I prefer ultra wide shooting when travelling so it is great to see this lens get some love.
The sensor may not sound as impressive as the 108 MP Samsung lens but the sensor itself is physically larger at 1/1.56″ giving a 1.0µm pizel size vs 0.8µm of the Samsung/Xiaomi. Oddly the sensor is smaller than the 48 MP 1/1.43″ Sony sensor used on the X2 Pro and OnePlus 8 Pro. However, I assume other things will allow it ot offer superior performance.
Where the phone stumbles is the other cameras. The telephoto zoom lens is a standard 13MP 5x zoom affair, which is good but unremarkable, a far cry from the dual zoom lenses we saw with the S21 Ultra or the Huawei P40 Pro+.
Then, bizarrely, OPPO has added a new 3MP microlens. I have seen some of the microscope zoom shots carried out by reviewers, and to be fair, it is impressive, but how useful is it really?
Display
The display follows both Xiaomi and Samsung offering an AMOLED display running at 3216 x 1440 (QHD+) with 120Hz refresh rate. At 6.7-inches, it is a touch smaller than the other brands.
Battery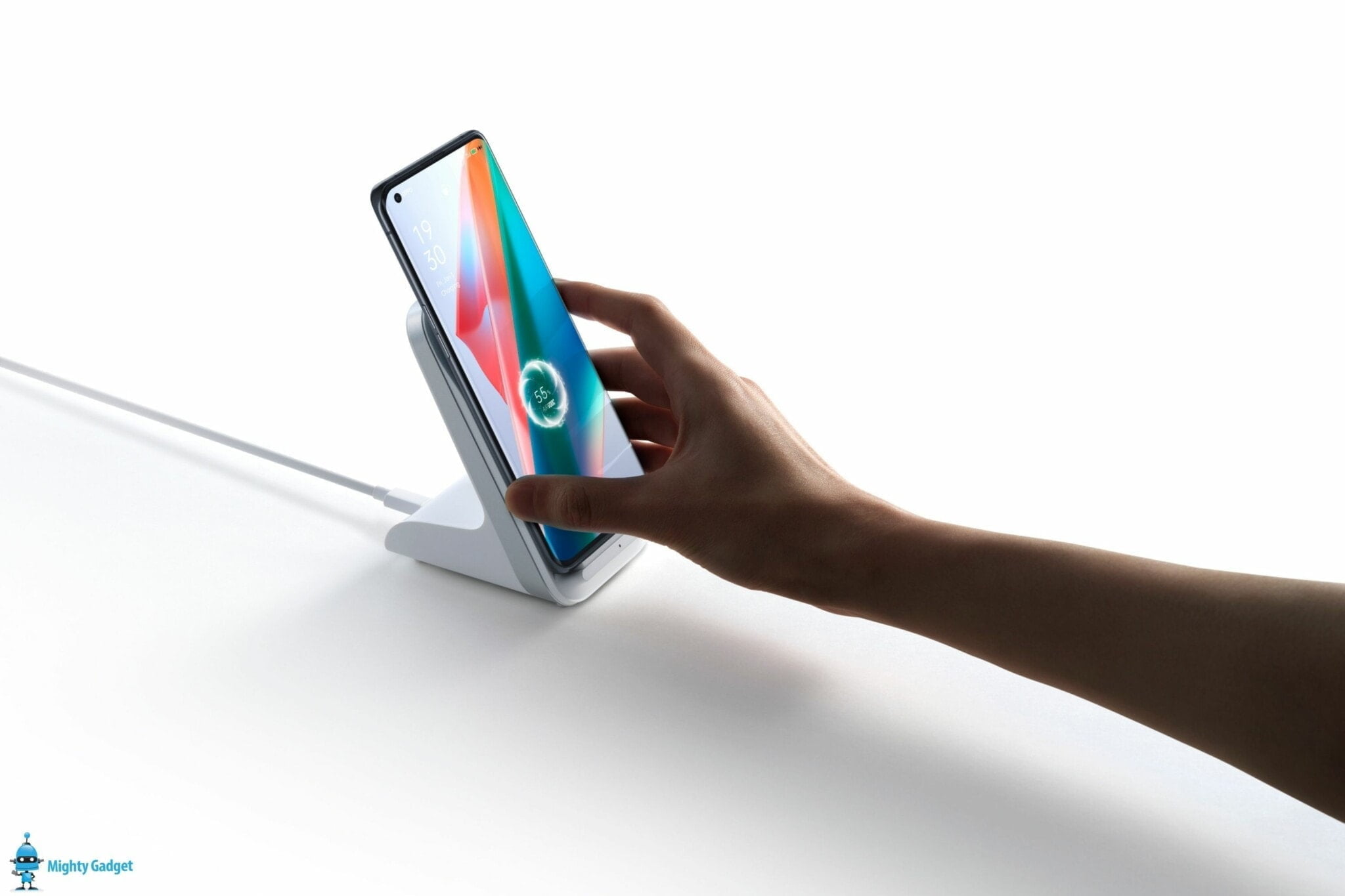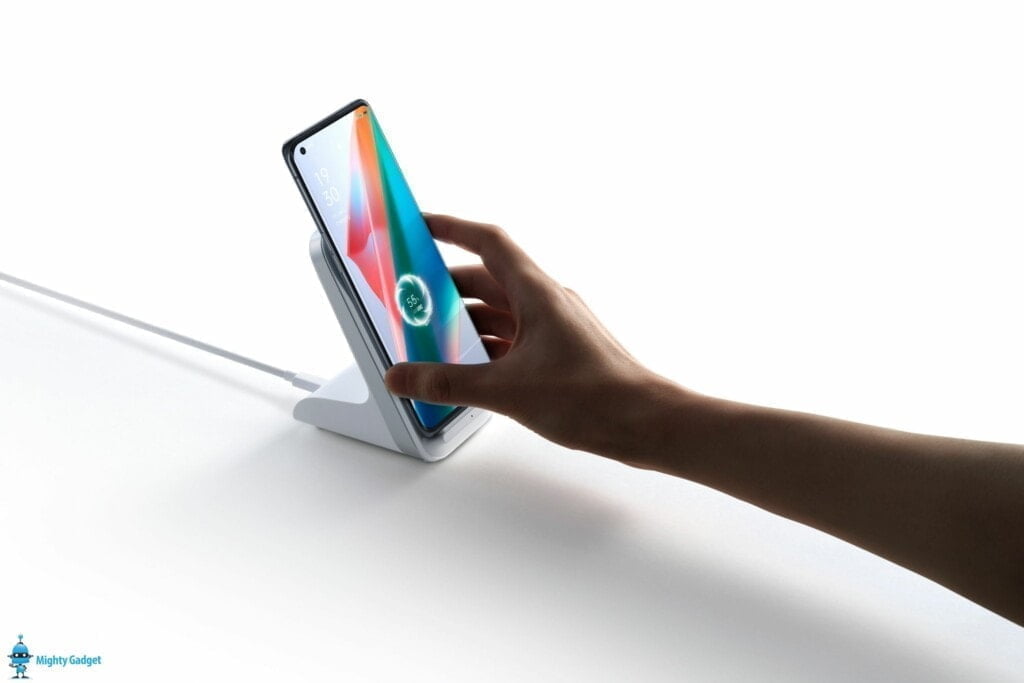 The battery is good, but nothing groundbreaking 4500 mAh with a 65W fast charge and 30W wireless. I had hoped to see the 125W charging Oppo announced in the middle of last year. It seems odd that the flagship device for 2021 wouldn't feature this.
OPPO Find X3 Pro 5G Price and Availability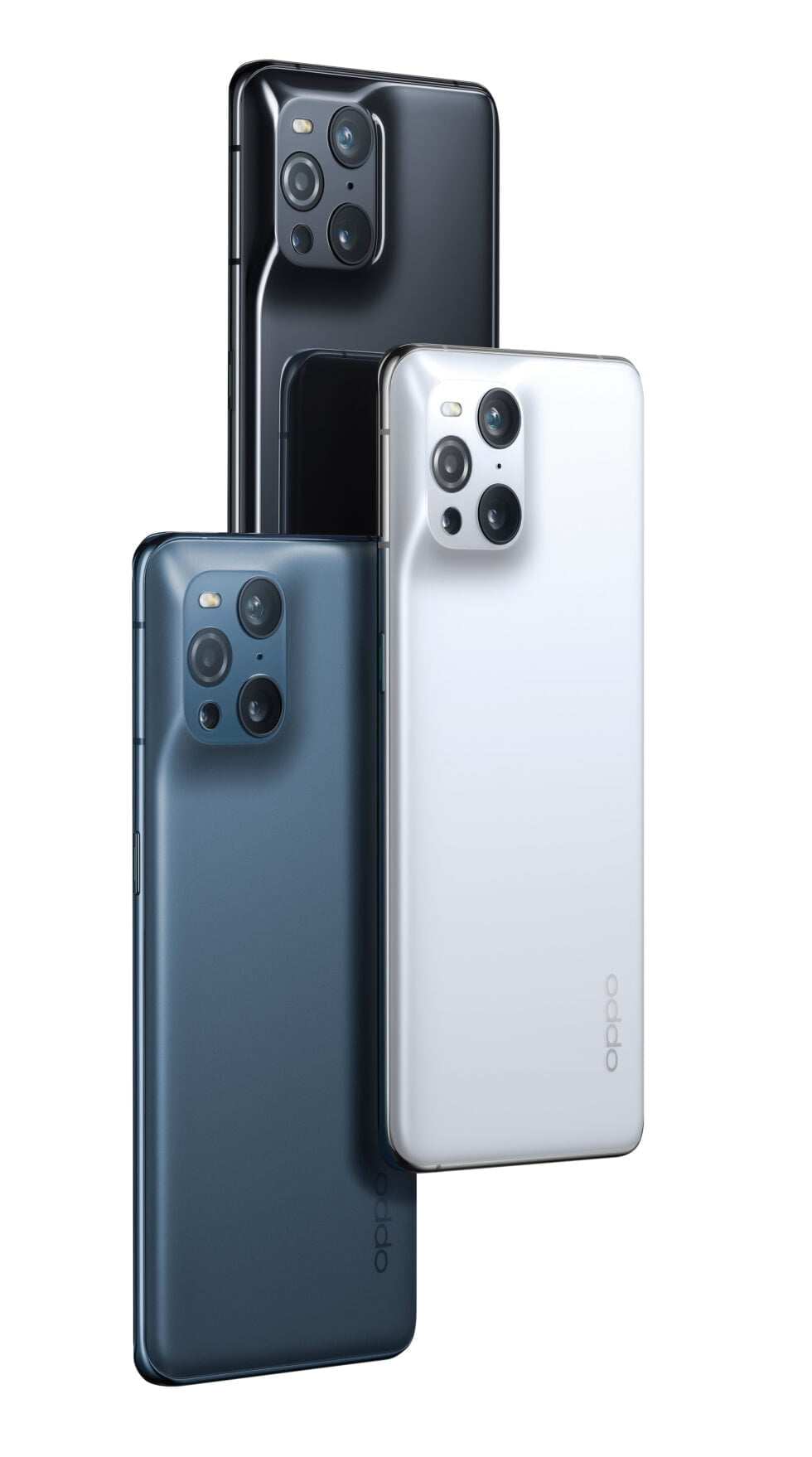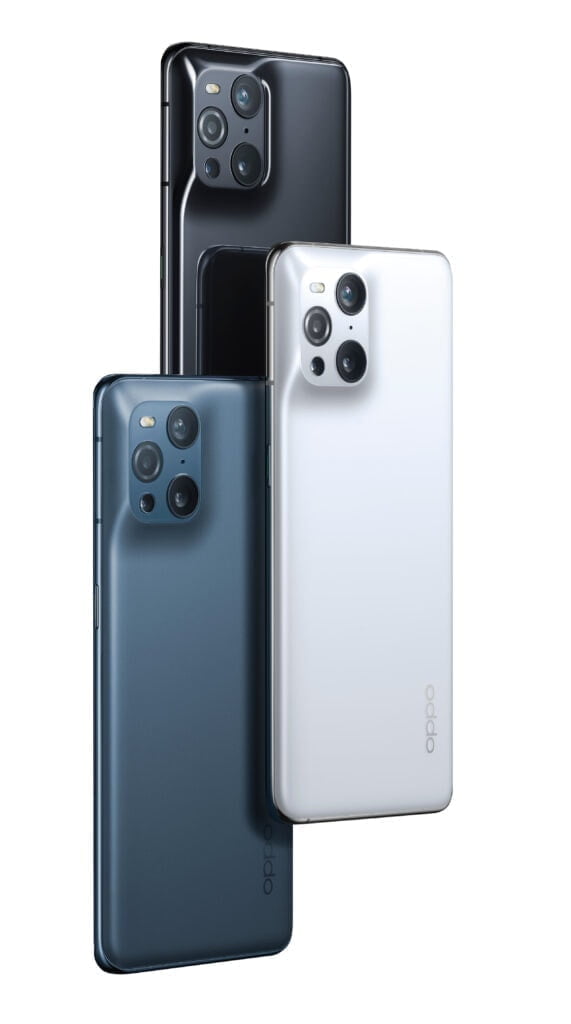 The OPPO Find X3 Pro 5G (dual-sim): available in the UK on 14th April, starting at £1,099, in Gloss Black and Blue
OPPO Find X3 Neo and X3 Lite
Along with the Pro, Oppo announced the Find X3 Neo and X3 Lite.
The Neo is particularily interesting. It is a touch smaller with a 6. 5 5 inches FHD+ AMOLED display running at 90Hz refresh rate
It uses the same 50MP main sensor as its bigger brother, but then a generic 16MP ultra wide. However, it keeps the 13MP zoom lens and swaps the micro for an even less useful macro.
However, they have opted to use last years Qualcomm Snapdragon 865 chipset then the battery stays the same.
You get all this for just £699, which is a bit of a bargain for Oppo, and I'd say the £400 saving you get vs the Pro provides you with much better value for money.
Full Press Release
Today OPPO, the world's leading smart device brand, has launched its new series of 5G premium smartphones, the Find X3 series, including the Find X3 Pro 5G, Find X3 Neo 5G and Find X3 Lite 5G. With a cutting-edge quad camera and a one billion-colour immersive screen, the flagship Find X3 Pro has been carefully designed to capture true-to-life images as you've never seen them before.
Picture perfect with DSLR-level features
The OPPO Find X3 Pro is the brand's first ever smartphone to capture and display up to one billion colours in a single image – ten times more than the human eye can detect.
The crown jewel of the new series, the OPPO Find X3 Pro, is the first smartphone to combine both two primary 50MP cameras (wide-angle and ultra-wide angle) with a new-to-market Sony IMX 766 imaging sensor, to revolutionise how users film and take photographs on the move.
In Cinematic Mode, the Find X3 Pro delivers wider dynamic range and colour depth with professional DSLR-level features capturing high-quality video. The camera offers full manual control over shutter speed and focus – making it a videographer's best friend. Plus, the Find X3 Pro debuts an ultra wide-angle camera with a freeform surface lens that helps drastically reduce distortion around the edges of photos and videos.
Maggie Xue, President of OPPO Western Europe, said: "The Find X Series continues to enjoy huge success globally. The new Find X3 Series pushes innovation synonymous with OPPO even further. Our flagship Find X3 Pro 5G smartphone combines true image capture performance with a one-of-a-kind, elegant design. With this new series our focus was to help customers bring colours to life and inspire them to explore new possibilities with the latest technology."
Maximum display in a minimalist design
OPPO's incredible display housed in the compact and sleek design of the Find X3 Pro is driven by a 10-bit-full-path Colour Management System which captures, stores and displays photos in unparalleled colour with cutting-edge clarity. With an unflinching focus on premium design, the camera module has been encased in the back panel so that it blends in with the clean, streamlined and ergonomic design. Built with durability in mind, the Find X3 Pro is both dust and water resistant, perfect for creators on the move.
Powerful processing for unparalleled performance
The OPPO Find X3 Pro 5G is a true powerhouse, running on the latest and most advanced, Qualcomm® Snapdragon™ 888 5G Mobile Platform. Users can easily multitask and switch between the most demanding apps, while enjoying 5G connectivity.
Whether users are gaming or binge-watching the latest Netflix series the combination of the Qualcomm mobile platform and 4500mAh battery allows for continued unparalleled performance. Plus, with 65W SuperVOOC 2.0 Flash Charge, 30W AirVOOC Wireless Flash charge and reverse charging, this smartphone will always be ready to go.
Uncover more: OPPO Find X3 Neo 5G and Find X3 Lite 5G
Two new smartphones join the Find X3 Series family, the OPPO Find X3 Neo 5G (£699 MSRP) and Find X3 Lite 5G (£379 MSRP), bringing 5G connectivity and performance to a wide range of users, thanks to the use of advanced Qualcomm® Snapdragon™ 5G Mobile Platforms.
Price and availability
The Find X3 series range will be available in the UK from 14th April on the OPPO e-store and a range of carriers and retailers*.
OPPO Find X3 Pro 5G (dual-sim): available in the UK on 14th April, starting at £1,099, in Gloss Black and Blue
OPPO Find X3 Neo 5G: available in the UK on 14th April, starting at £699, in Starlight Black and Galactic Silver
OPPO Find X3 Lite 5G: available in the UK on 14th April, starting at £379, in Astral Blue, Starry Black and Galactic Silver