The CR852 is Panasonic's top of the range model TVs featuring a curved Ultra HD 4K LED screen, quad-core processor, FireFox OS and Freeview Play. Currently priced at £1,299.00 does this TV compete with the current market leader Samsung?
Design
The first thing you will notice when getting the CR852 out of the box is its weight and overall unusual design. Unlike my Samsung 55-inch TV this is a surprisingly weighty TV at 26kg, which I don't think is a bad thing.
The design choices will certainly be a cause for concern for some. The TV stand stretches the entire length of the TV with all the weight being put on the feet at either end of the TV. This means you will need a very wide stand (123CM+). Furthermore, the TV doesn't not sit on the stand as you would expect, it leans back slightly, which is not immediately obvious in most of the images I have seen online.
For me personally, I am not fond of the backwards lean. You do get used to it but I find it largely depends on how you are sat.
This is the first curved TV I have ever used for long periods of time. In the past I thought it was a pointless feature and would cause issues dependant on seating, but after a week of use I have had no issues with it whatsoever. I can't say it improved my viewing experience but it certainly didn't seem to negatively affect it.
Connections
As with most TVs nowadays you get plenty of connections. Facing downwards are two HDMI 2.0a inputs, one of which supports ARC (Audio Return Channel), along with dual tuners for both Freeview HD and satellite. To the side there is another HDMI 2.0a input, three USB ports (one of which can be used with an external HDD for using the TV as a PVR), a headphone jack, an SD card slot and a CI (Common Interface) slot.
There's also an Ethernet port, but the TV also has built in WiFi.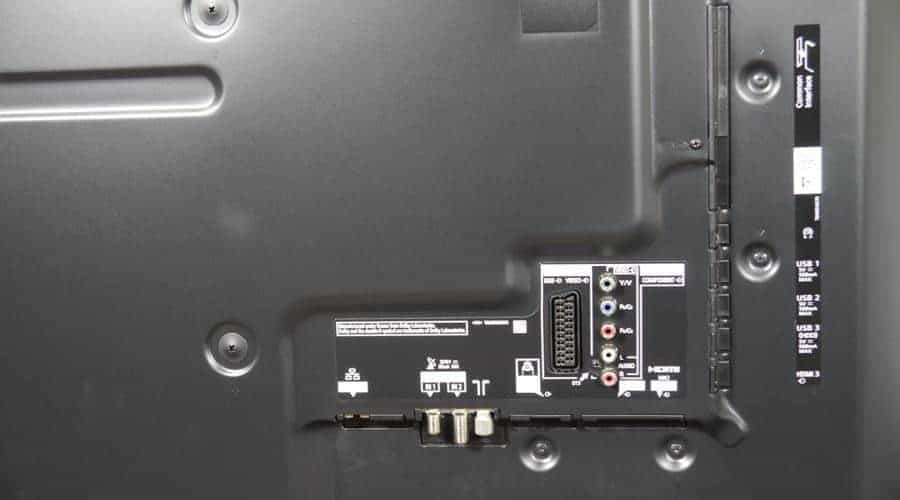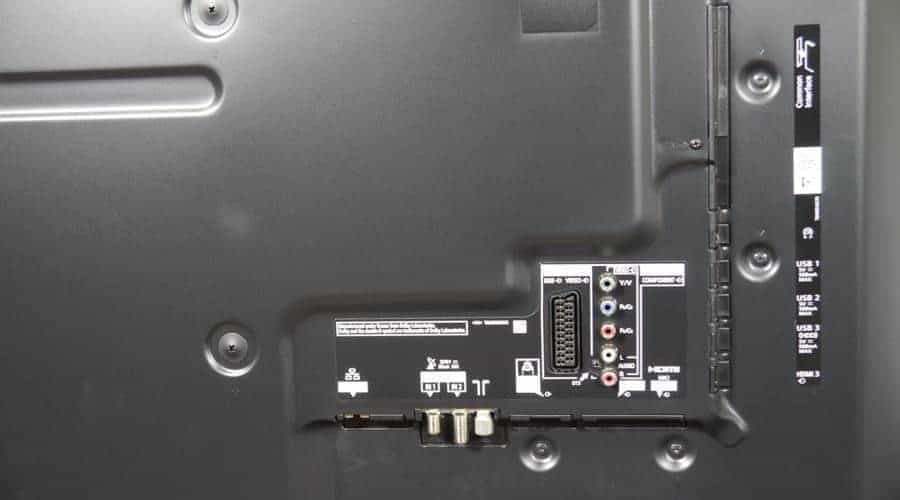 Features
The CR852 sits almost at the top of Panasonics Viera line, so as you would expect it has fantastic features. The main selling points as you know are the 4K curved screen with Firefox OS powering the smart features.
The 55CR852 uses a direct LED back light and includes local dimming Studio Master Colour for a wider colour space and it will support HDR. The TV also has a 1600Hz refresh motion rate which should provide a smoother viewing experience during fast moving scenes.
The TV uses a quad core processor, and has HVEC decoding making it compatible with Netflix 4K.
It has built in Freetime and Freeview Play which allows you to scroll back through the TV listings and watch programmes from major TV catch-up services.
As with most TVs nowadays, it comes with 2 remotes. A large old fashioned style one, and a small touch enabled one. Personally I much preferred the old style one, the layout is great, it makes browsing all the functions of the TV easy and it looks and feels premium.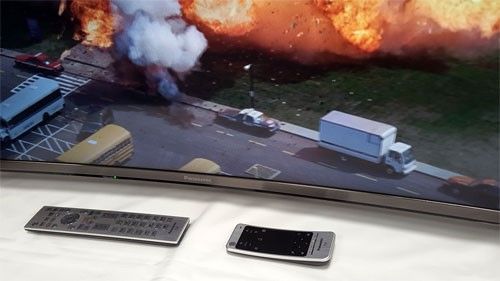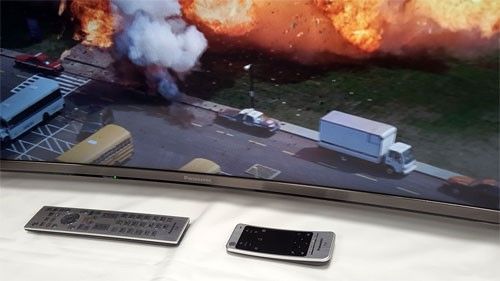 OS and Streaming
Panasonic have opted to use Firefox OS as the operating system for their new TVs, which turns out to be one of the best features of the TV. Firefox OS is fantastic to use, everything looks fantastic and the whole experience is buttery smooth. I have a 2015 Samsung TV as my main TV and in comparison the Smart features run significantly better. Netflix loads much faster than the Samsung TV and I would say it is comparable in speed to the Amazon TV box.
As briefly mentioned apart from Netflix you also get BBC iPlayer, ITV Player, All4 and Demand 5, which are all integrated as part of the Freeview Play service. The TV should also work with Freetime which is the satellite version of Youview/Freetime Play, but I did not test this as I had not satellite in the room I was testing.
There is also Amazon and Youtube plus dozens of other apps that you can install.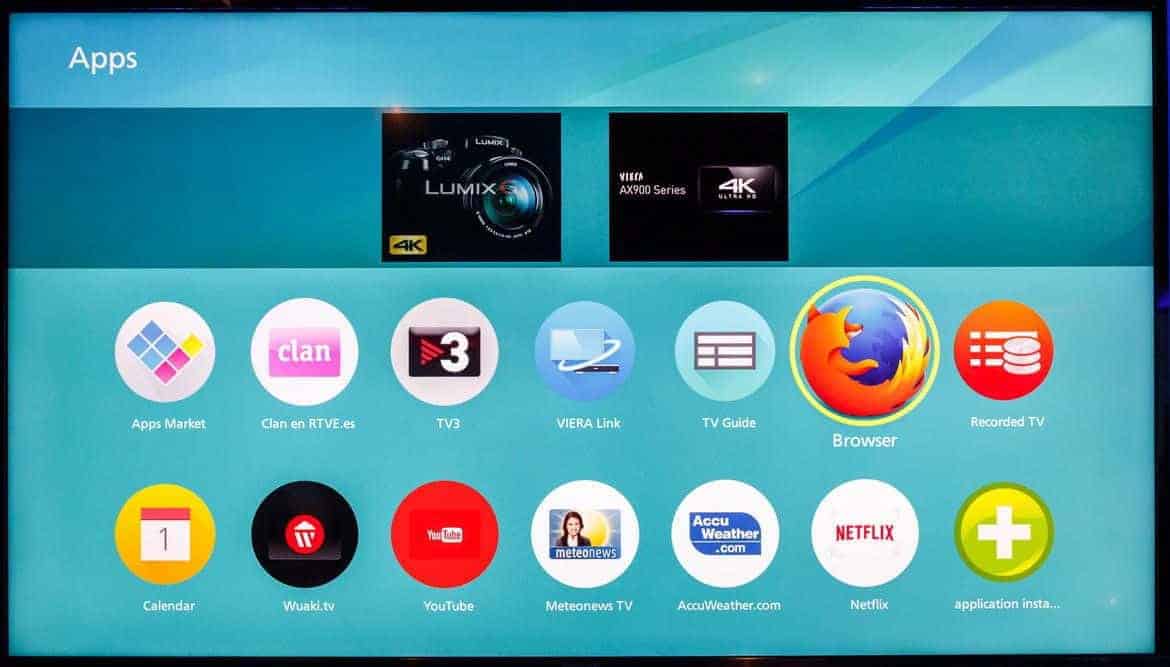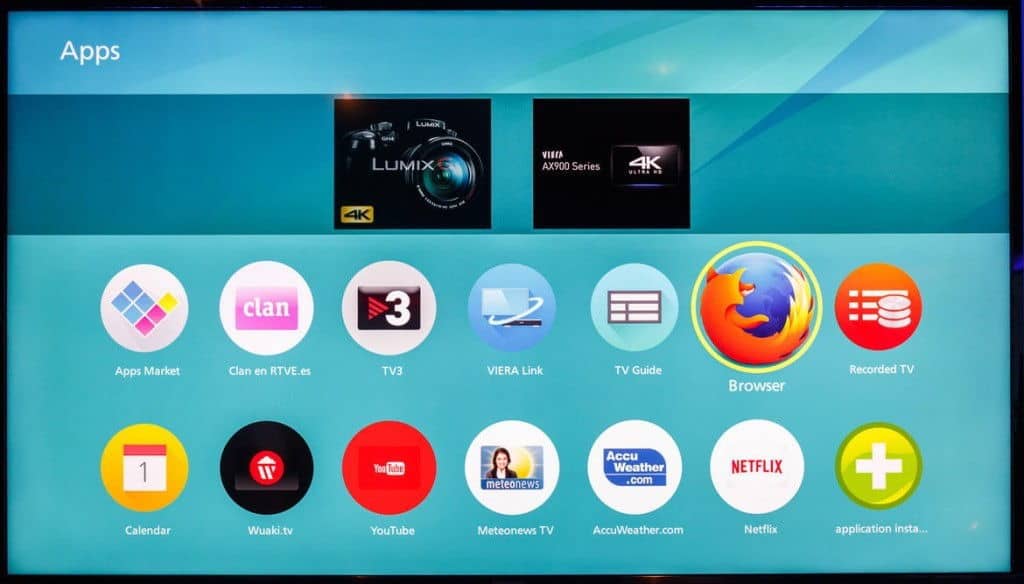 Picture Quality
Out of the box performance was excellent in my opinion, with the True Cinema mode providing the best picture without tweaking anything. Overall images were nice and bright, while blacks remained deep and dark. Cross referencing other reviews online and the general consensus seems to be that the out of the box performance is great and requires little if any calibration.
Fast moving scenes provided no noticeable blurriness or juddering.
I only have limited access to 4k content but Amazon's "Man in the High Castle" and various YouTube 4k clips all looked gorgeous. The 4k screen even handles SD content admirably and nothing looks overly fuzzy.
Sound Quality
Audio is delivered via two drivers, a pair of woofers and a Quad Passive Radiator with a total output of 40 watts. As far as TV sound goes the CR852 performs well and is fine for some casual viewing. However, if you are spending over £1k on a TV you really need to be investing in a spate audio solution, and if you want something relatively discrete you wouldn't go far wrong with the well-reviewed Panasonic SC-HTB485EBK which is available from Amazon for just £160.
Overall
The Panasonic Viera TX-55CR852B has a lot going for it. The picture quality is fantastic, it has all the features you could possibly want and the smart features are arguably the best compared to any other manufacturer.  It also has exclusive access to Freeview Play for the time being which means it has the strongest TV line-up too.
Unfortunately, the great screen and features are somewhat let down by the annoying stand and strange angle it leans back on. This is of course a purely subjective opinion, many people might like the way it leans back, and if you have a wide TV stand then there will be no issues there. You could also alleviate all these issues by wall mounting the TV, which is what I would do if I bought it.
If you are wanting to invest in a 4K TV then this is definitely worth considering, but you really need to demo it first if you are not wall mounting it as the stand maybe a deal breaker.
You can find more about the Viera range including the TX-55CR852B at the Panasonic Viera website.