Everything you need to know to buy original Windows 10 at the best price and legally without having any problems.
If you have recently purchased a new PC without an OS, or want a fresh install on a new drive such (such as the superfast Kingston KC2500) you are reading the right article. In this guide we will explain how and where to buy Windows 10 by giving you useful and practical advice on all the possibilities that the online market offers. It is very important to have an original Microsoft license in order not to have any problems on the computer and to avoid blocks or problems with activation messages. With genuine Windows all your data is safe and you will have lifetime updates.
I suggest you also read the article on How and Where to buy Microsoft Office if you need to use apps such as Word, Excel and Outlook.
Where to buy Windows 10?
Surely the first store to consider is the official Microsoft one but the prices are very high. In fact, for a license of Windows 10 Professional you pay $ 199.99. You just need to add to the cart and make the purchase. After downloading the ISO you will be able to enter the Product Key received to install your operating system.
As previously mentioned, the price is very high and for this reason we want to offer you the most advantageous and 100% legal solutions. Therefore, we want to inform you that there are some websites that sell original licenses that have been recovered from computers that are no longer used. Selling these licenses is absolutely legal. This way you can get a 100% original license at a very advantageous price.


Sites on where to buy Windows 10
You can find the licenses on Amazon and eBay. However, there are many resellers on these marketplaces, and it is not always known where the licenses come from. Thus, we advise you to pay close attention to the type of product you buy.. Indeed, if the cost of the product is very low, you have to think carefully before trusting it. You may have problems in the future for purchasing a non-compliant product. Blocks, data loss or updates may not be possible.
To avoid these problems, there are other websites that offer product warranty where you can buy Windows 10 at an honest and affordable price. Among the many online shops, we definitely recommend Mr Key Shop, a reliable site that offers very advantageous services.
Mr Key Shop is a UK company that sells original licenses at affordable prices. Other than Windows 10, you can also buy Office Suite on this website. All these licenses are recovered from computers that are no longer used, are guaranteed and legal.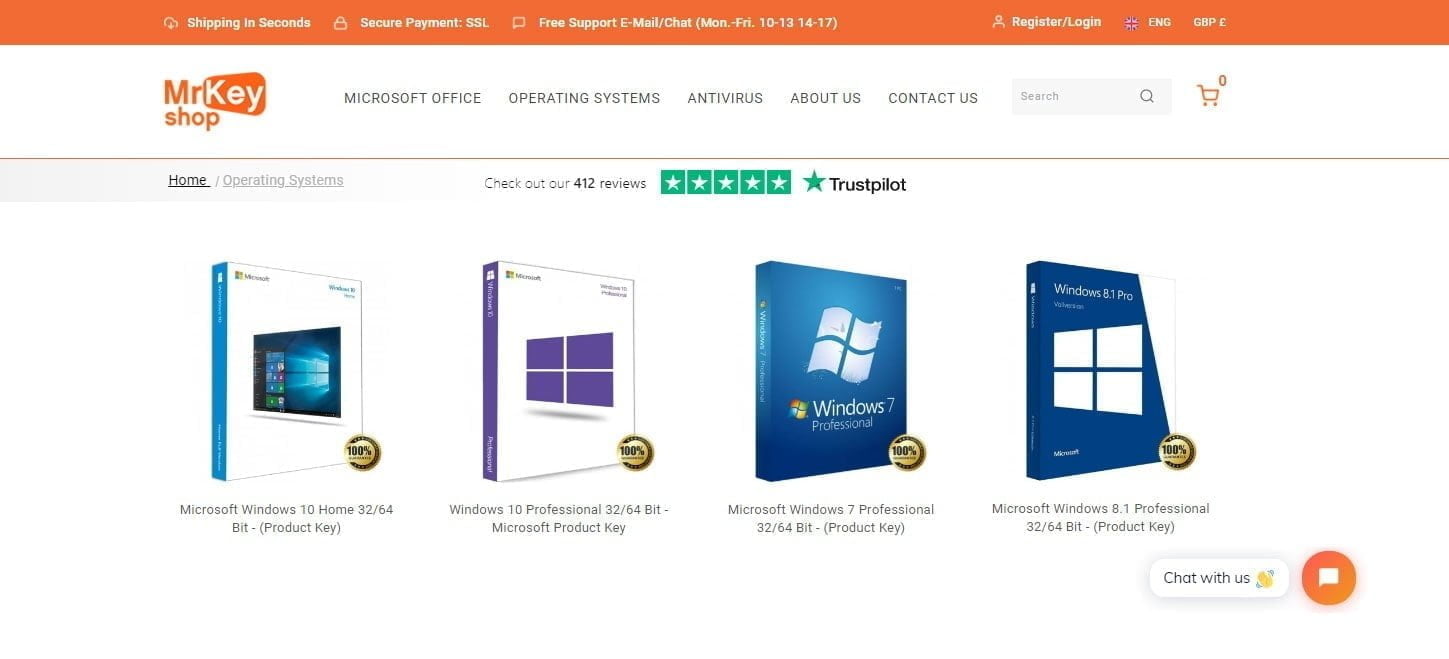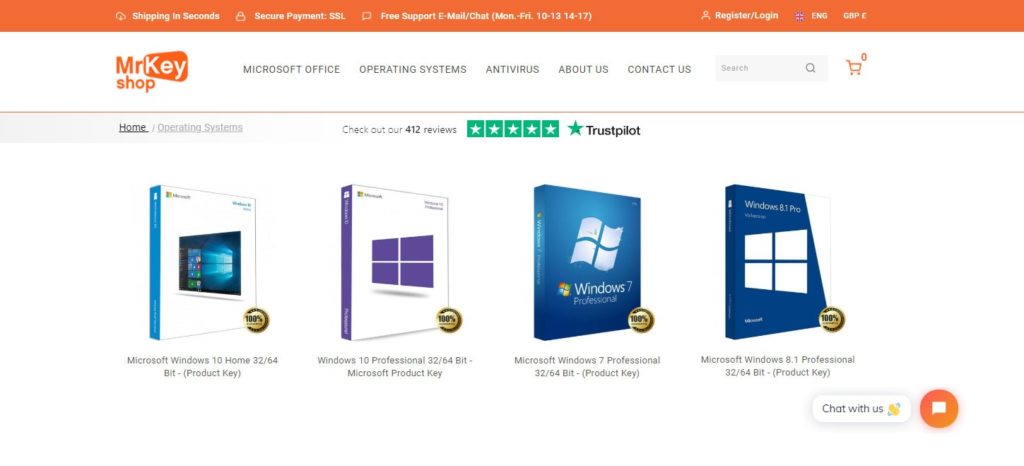 How to buy Windows 10
To get Windows 10 on Mr Key Shop is very simple. You Just need to go to the website and choose your Operating System, such as Windows 10 Professional , Windows 10 Home or the license to Upgrade to Windows 10. Then, just add it to the cart and make the purchase. The sending of the license is very fast, in fact it is received in a few seconds directly in the e-mail. You will also receive the product key and all the instructions for the activation.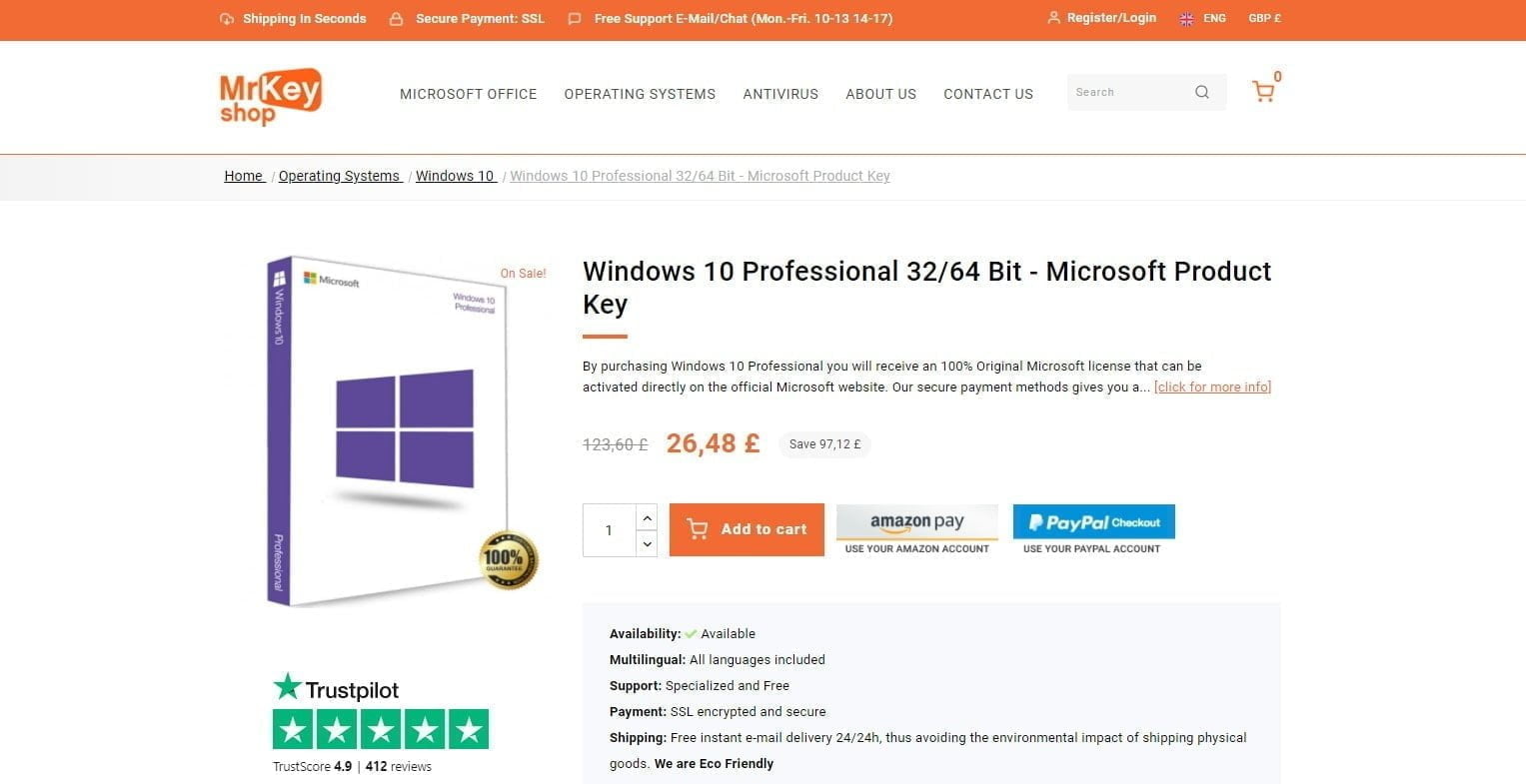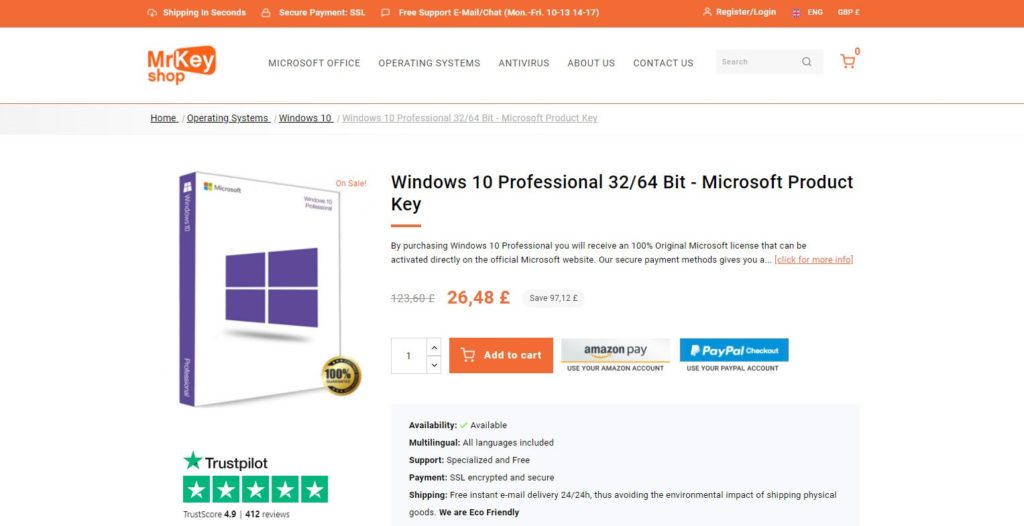 These are the Mr Key Shop services:
Immediate shipment via e-mail, thus also reducing the environmental impact caused by the shipment of physical goods.
Secure Payments: you can pay with the safest payment methods such as PayPal, Amazon Pay, Stripe (Visa, Mastercard, American Express etc ..) Apple Pay, Google Pay.
Specialized Assistance Free of Charge.
Money Back Guarantee.
Invoice after purchase.
Hopefully this guide has been helpful and helped you to choose the right path for your Operating System. We remind you that it is very important to install genuine Windows for your safety.