Haverland SmartWave Review
I think smart controlled heating is one of the best smart home investments you can make. It is one of the solutions that can save you money in the long term, while also improving your home environment keeping rooms warm when they need to be, and saving money when not.
Most of the smart heating headlines get taken up by gas-based systems such as Nest, Tado, and Genius Home. Genius Home is the option I have reviewed extensively and loved the zone control of all the rooms.
However, many people in the UK don't have central heating, or perhaps the existing system isn't quite adequate for needs and therefore must use electric. In theory, electric has a lot of benefits over gas, installing a system is considerably easier and potentially cheaper. Radiators are low maintenance and easy to replace if needed. The downside is, of course, the cost of electricity and therefore having some form of smart system will benefit you greatly.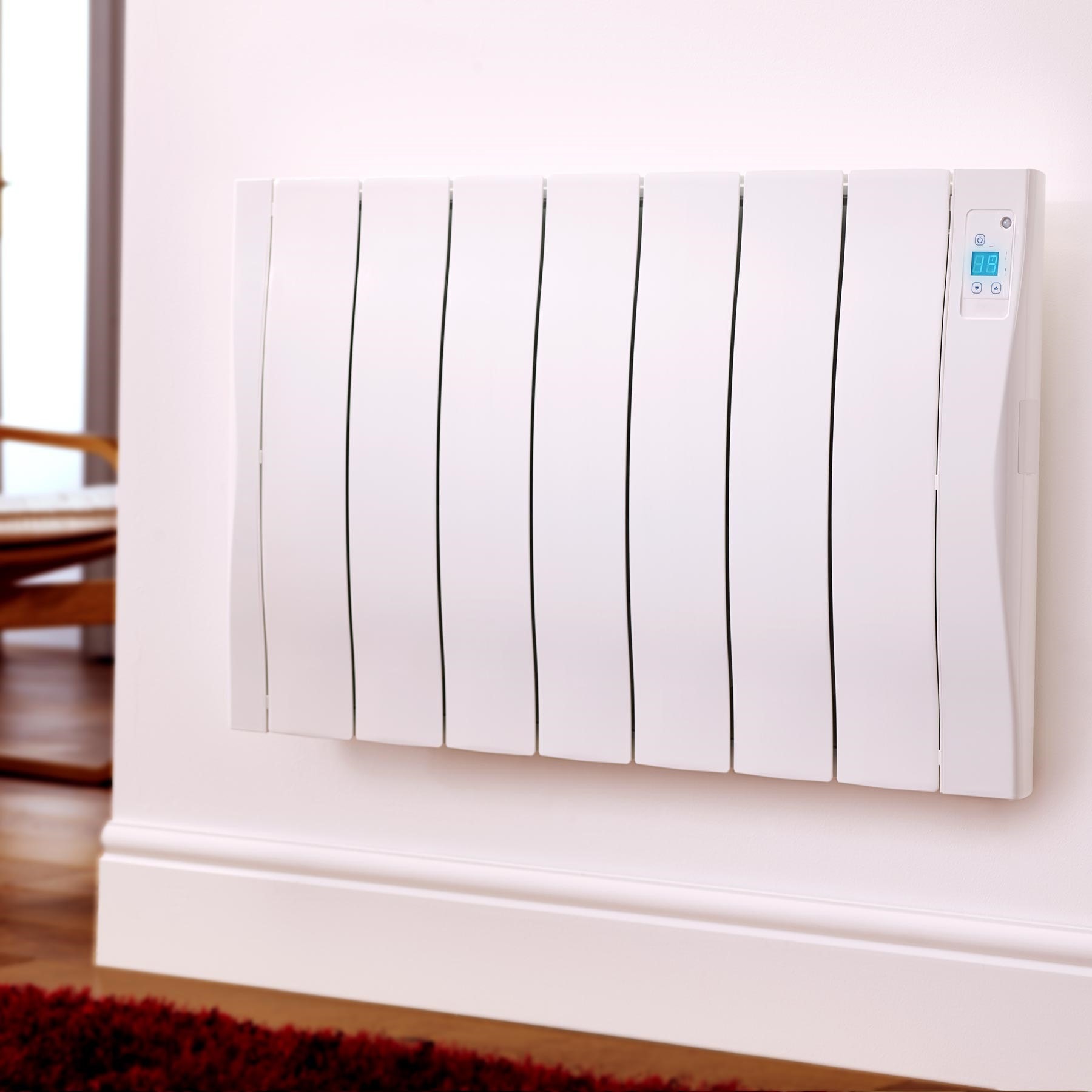 Haverland SmartWave appears to be one of the best solutions on the market, with radiators that range from 450w to 1700w. These radiators can be made to be WiFi compatible via a hub, and using Haverland app you can control your whole home. The radiators come with a built-in PIR sensor that can detect if someone is within the room, over a period of time it will learn your habit and heat rooms based on your usage.
Unlike standard programable radiators, the SmartWave will keep Each room in your house will be warm and cosy whenever you need it – without wasting any energy. All you have to do is relax and let the SmartWave do all the work. You don't even have to stick to your routine to ensure your heating stays efficient; the motion sensor allows the SmartWave to adapt to any changes and prevents wasted energy if you're unexpectedly out of the house.
Using the hub and the user-friendly heating app gives you complete control over all your radiators. It doesn't matter where you are – you could be on the bus, on the train, or sitting at work; as long as you have an internet connection, you can adjust every radiator in your system using your mobile, tablet or computer. Maybe you just want to check the temperature at home, or tell your heating to stay switched off if you know you're going to be back late – wherever you are, your radiators will get the message.
The SmartBox goes a step further by allowing voice control through Amazon's assistant, Alexa. Using a few simple commands, you can have Alexa switch your heaters on and off, change between modes and adjust the temperature of each individual SmartWave in your system. Whenever you're at home, enjoy hands-free heating control and never lift a finger again.
Set up
As I have central heating in my home, I set the system up with the optional feet rather than a wall mounting. I wake up at 4 am and start work immediately; this is before the central heating comes on so it is not unusual for me to be working in a room that is 13-degrees. With this, I am able to heat the room up before I start work without having a noisy boiler firing up.
Using the feet all you need to do it slide them on and screw them secure. Then plug the radiator in and away you go. You can use the radiator as it is using the built-in thermostat, or optionally if you buy the hub, you can pair it up to that.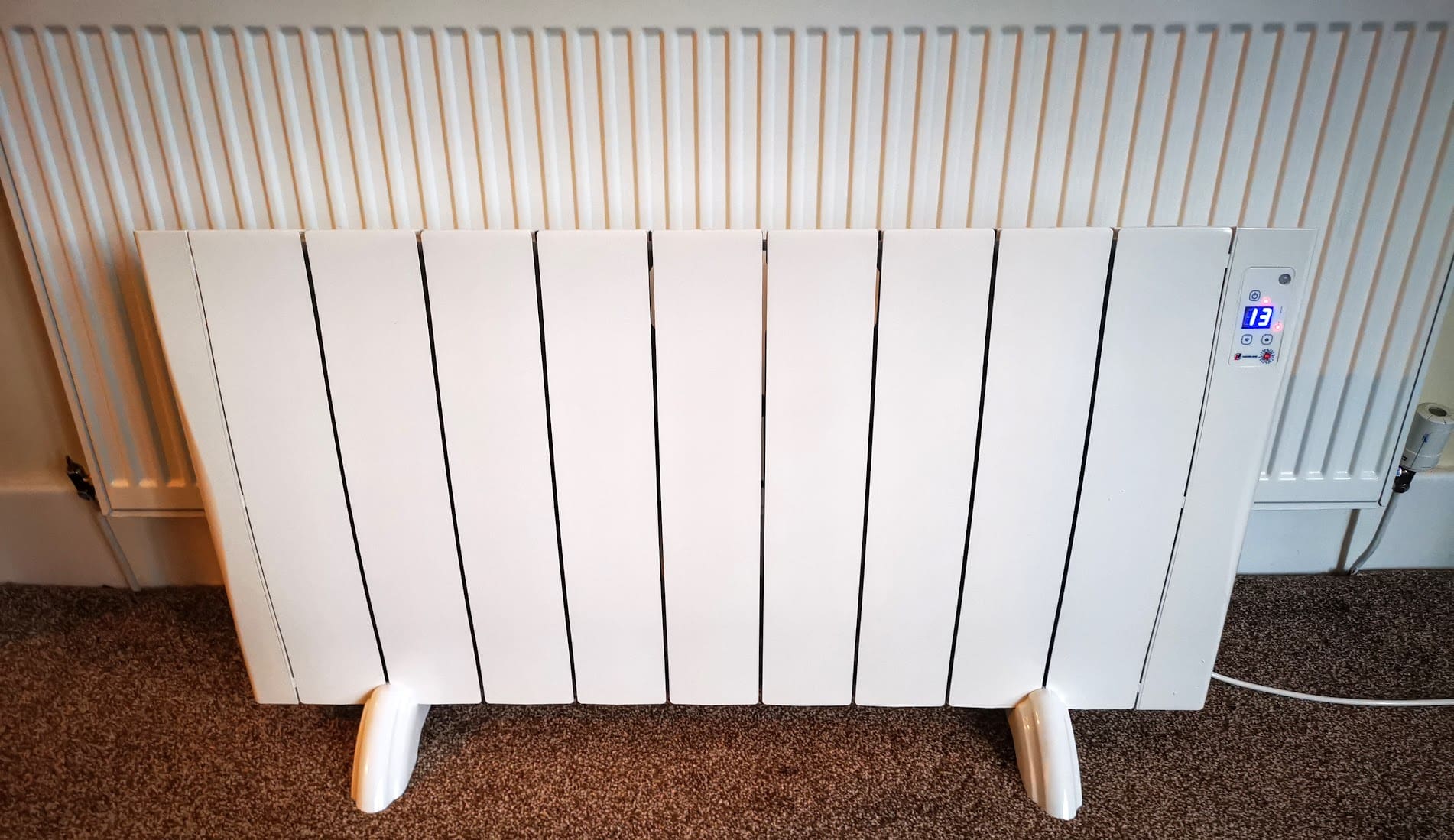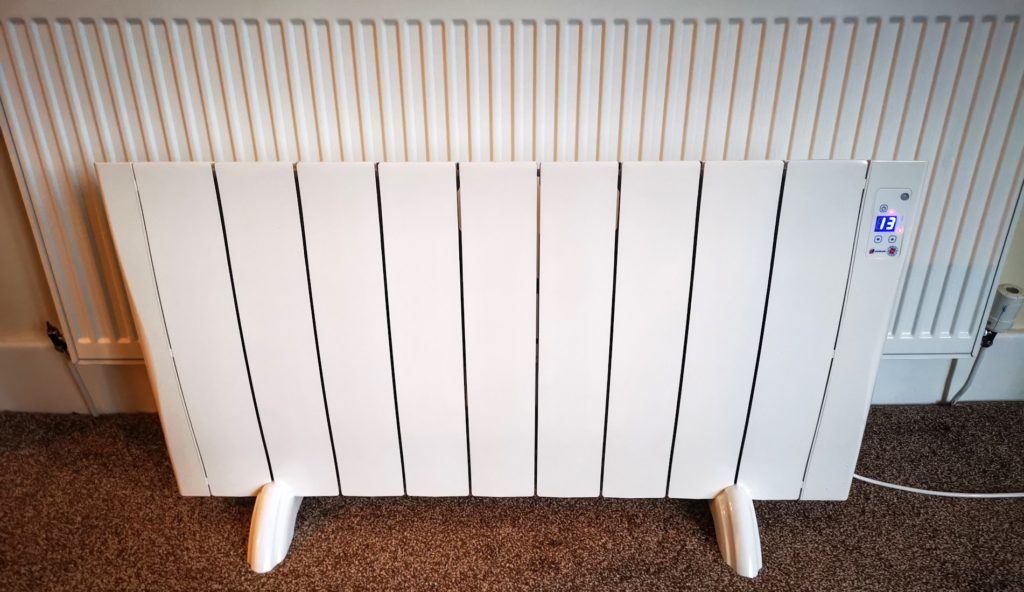 App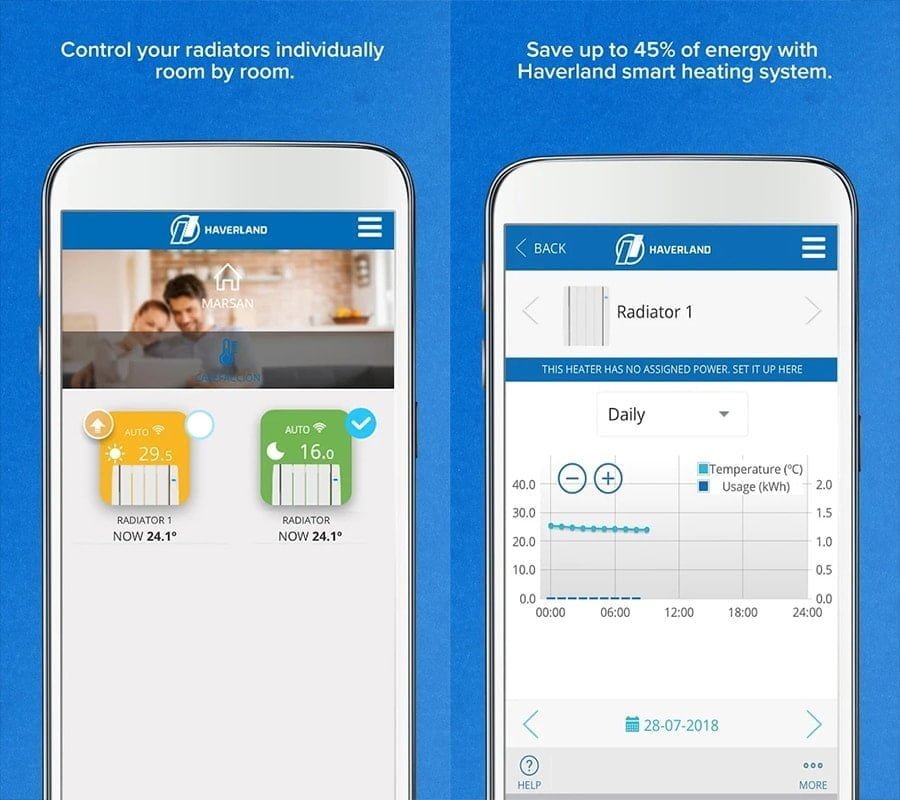 Setting up the app is straightforward, you just download the app, sign up, then you need to add a new home, add a new radiator and hit the sync button on the hub. The app detected the radiator quickly and I was immediately able to adjust the settings.
The app itself isn't the best especially when you compare it to the likes of Tado and Nest, both of which are considerably larger companies than Haverland so will have a much larger budget for app development. However, once you get to grips with it, it is reasonably easy to use. You can set the radiator to smart mode, which is the easiest setting. Alternatively there is eco, comfort and away mode each three of these set the temperature to different levels.
You can then set up a schedule, from here you can set one of the target levels for each hour of the day. It wasn't immediately obvious but you need to select the temperature mode, then select each hour you want it to be active, so if you need to click 24 slots to set the temperature for the day. Thankfully you don't have to do this for the full 7 days, you can instead copy one days schedule to all the others.
The app is compatible with Alexa, and you will need to pair the skill with it. While I didn't have much use for it, as I relied on the schedule, I found it worked as advertised.
The smart system will monitor the temperature over the day and show you the energy usage. This is a feature I particularly liked as it allows you to see how much heating a room is costing you and adjust settings to suit your needs.
Performance
The main selling point is obviously the smart features and this does appear to work as advertised, but as someone that works from home, it has the same issues as the Heat Genius presence detection. Just because I am in a room, or moving around the house, doesn't mean I want the heating on. Also for me, my office that has central heating, I only really need it on between 3:30am and 5:30am before the central heating kicks in. However, I am a niche case, and this is where the scheduling comes in handy as I can set it to be precisely what I want to be.
For a typical family it works well, we kept it in the living room for a few days, and it does learn your schedule quite quickly, keeping the room warm from around 6 pm when my partner gets home.
With me only having one radiator, managing it wasn't a huge issue, but if your whole home uses electric radiators, I would imagine it can be very tiresome to adjust all the settings for holidays, days away, or changing weather. So I would imagine managing everything from one app can save a considerable amount of frustration.
The only negative I found was the LED display when the radiator is on it is lit up quite brightly which I find off-putting in a bedroom situation, and I certainly wouldn't be able to sleep with the heater on. Even when it is standby, there is a visible LED. Using the app you probably don't need to worry about the temperature readout so if I had it in my bedroom, I would likely cover it with some white electrical tape.
Pricing
These radiators don't come cheap, they start off at £299.99 for the 450W radiator and goes up to £499.99 for the 1700w model, you then need to factor in the £55 for the smart box. However looking at many of the other wall mounted options on the market, it doesn't appear that you are paying too much of a mark-up.
The Wi7 model which is 1100w and £419.99 competing none smart options include:
Terma Delfin E 1000w is £449.99
Ecostrad Ecowärme 1000w is £399.99
Haverland Designer RC 1000w is £319.99
You can pick up free standing oil radiators for much less, but I wouldn't regard these as ideal for a whole house installation as they are ugly at best. Many of the cheap ones only have a 24-hour timer so not ideal for weekly schedules.
Conclusion
Overall, if you are restricted to using electric radiators then investing in a smart solution is going to save you a lot of time and money in the long run. It may take a while to earn back the extra bit of money they cost, but I don't think the price premium is high enough to put you off investing in these.
You can buy the Haverland SmartWave smart radiators from electricradiatorsdirect.co.uk, and they start at £299.99 going up to £499.99 with the optional SmartBox costing £54.99