We have been promised game streaming for years with OnLive being one of the bigger names that I personally used, but it shut down in 2015 and any games that you had bought went with it.
Things have come on a long way since then, PlayStation Now is probably the biggest company offering the service. Shadow is another newer brand that offers a cloud computer that then streams games.
Google is now throwing its hat in the ring with Stadia. We have known it is coming for a while now, but now it is official.
The new service is cross-device compatible as it will run inside Chrome, this means Linux and iOS users will be included and considering the resources of Google it is a reasonably safe bet that this will be a successful service.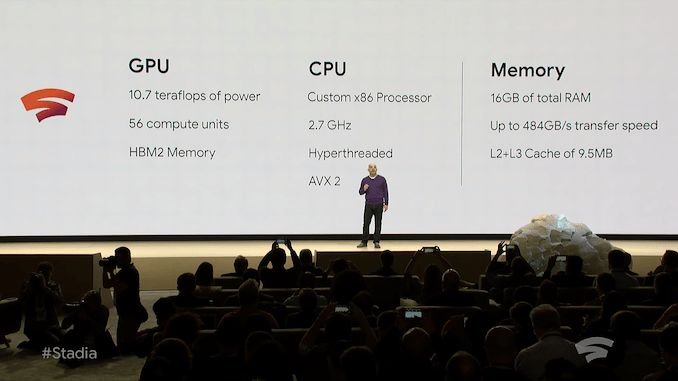 The new service comes with some impressive specs too. Google has claimed that its service runs using a custom AMD Radeon graphics card, a GPU which the company states offers 10.7 TFLOPS of graphics performance over 56 compute units. That's more than what AMD's RX Vega 56 offers, and more compute performance than both the Xbox One X and PlayStation 4 Pro combined. Better still, Google will also allow developers to run games across two of these graphics cards, offering multi-GPU support. 
At launch, the Google Stadia service will offer 1080p 60FPS streams and 4K 60FPS streams, though 8K streams are planned as higher resolutions are adopted.
ID Software has confirmed that DOOM Eternal will be coming to Google's Stadia game streaming platform, promising to deliver a whopping 4K resolution at 60 FPS on the system's 10.7 TFLOPS graphics hardware with HDR support. 
However, there is a video doing the rounds showing Assassin's Creed Odyssey being played on a laptop and there is some considerable latency. This will likely be the beta, and the performance will be affected by various factors, primarily network speed.
On the multiplayer side, Stadia's cloud nature prevents tampering and potential cheating, with Google planning to offer cross-platform gaming to their users, assuming that other gaming companies like Microsoft and Sony are willing to play ball. 
One of the selling points is that users will be able to watch a game trailer then hit play and start gaming within a few minutes.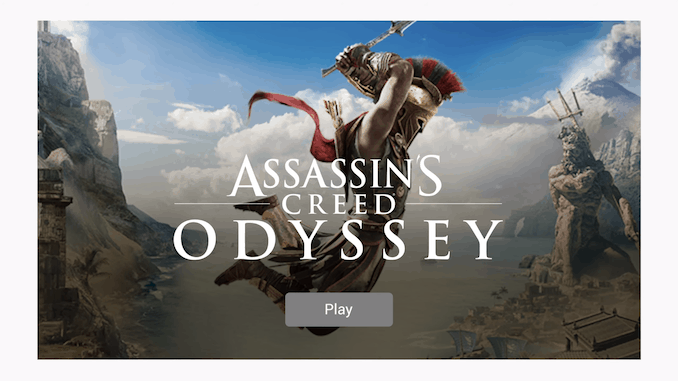 At launch, desktop, laptop, TV, tablets, and phones will be supported. With Stadia, the datacenter is the platform. No hardware acceleration is required on the device. The experience can be transferred between devices, such as Chromebook to smartphone.