The Garmin Tactix Charlie launched back in early 2018 and it is one of the last of the Garmin devices to be upgraded.
The new Garmin Tactix Delta builds from the previous model while integrating all the features we love from the latest Garmin Fenix 6 and the Forerunner 945 before it.
Related Content
This Garmin Tactix Delta smartwatch was built to military standards MIL-STD-810 with a scratch-resistant domed sapphire lens and diamond-like carbon-coated bezel, so if the Fenix 6 sapphire editions don't cut it for you then this new model is the most durable watch they have.
To differentiate itself from the Fenix 6 range, and give it more military-like features that will appeal to paranoid preppers, the Tactix Delta now includes stealth mode which disables storing and sharing of your location and a kill switch that erases all user memory.
Other features of the Tactix that make it more tactical orientated over the Fenix include knurled buttons that are easy to press, even with gloves, combined with specialized tactical features like Jumpmaster mode, waypoint projection, dual-position GPS and more.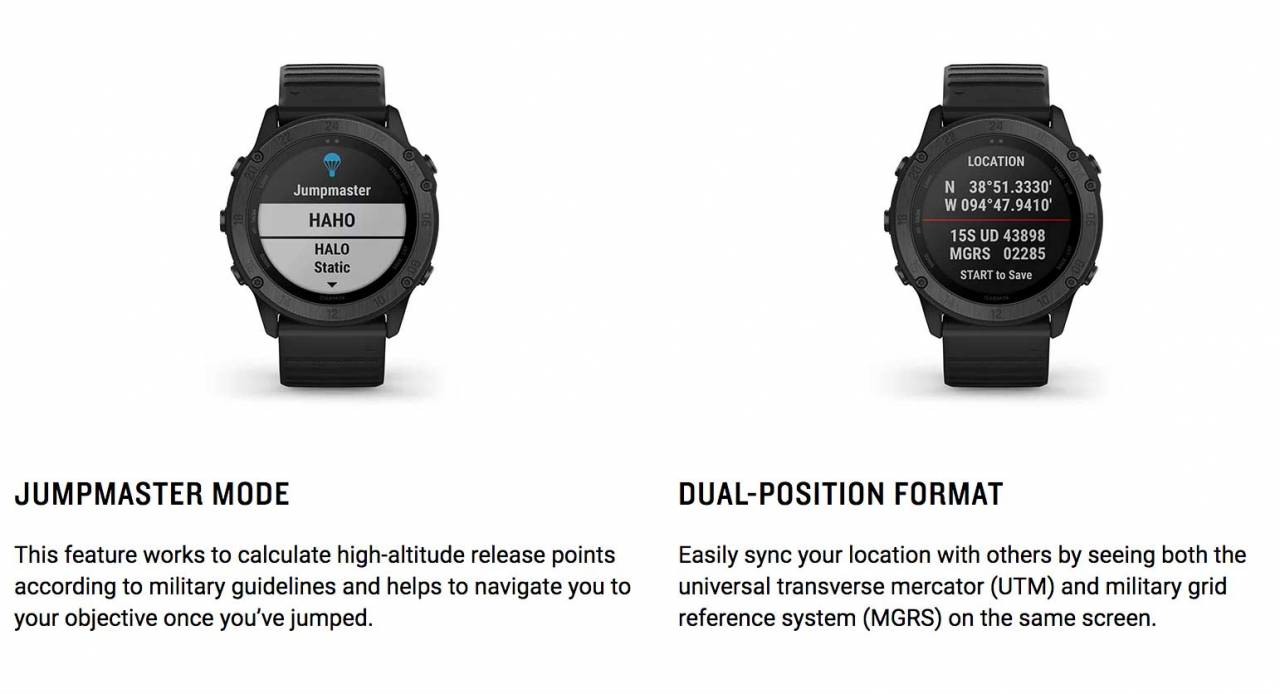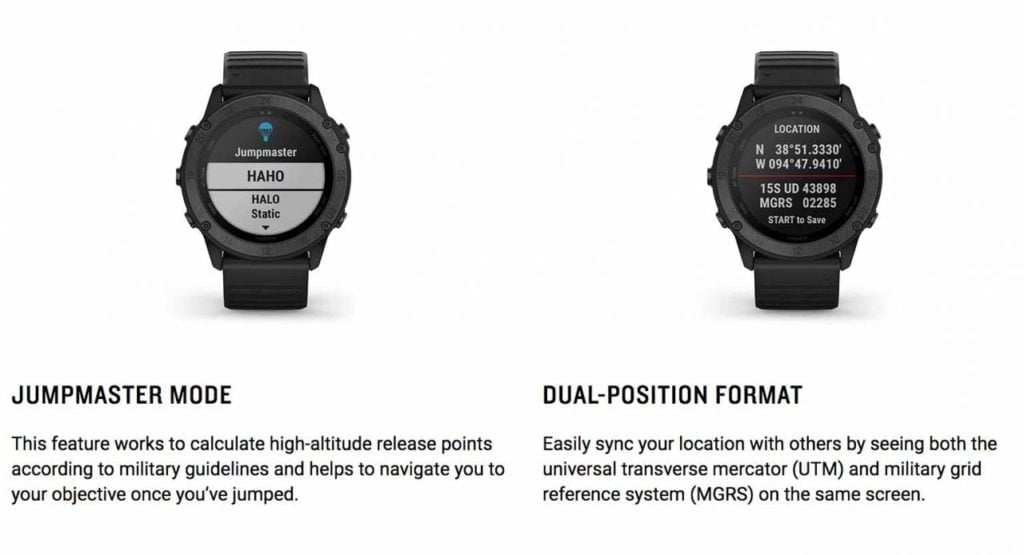 The unique dual-position mode simultaneously displays two sets of coordinate systems on a single data screen, tactical activity profiles, waypoint projection, and Jumpmaster mode that helps calculate a high-altitude release point as well as guidance to the objective once the user has jumped. Out of the box, it is preloaded with topographic mapping and advanced navigation features, including a barometric altimeter, compass and multiple Global Navigation Satellite Systems support.
Similar to the largest Fenix model, the 6X the Tactix comes with a new 1.4 inch display size with 280 x 280 pixels across its face, which is a 36 percent increase in surface area than previous Tactix models.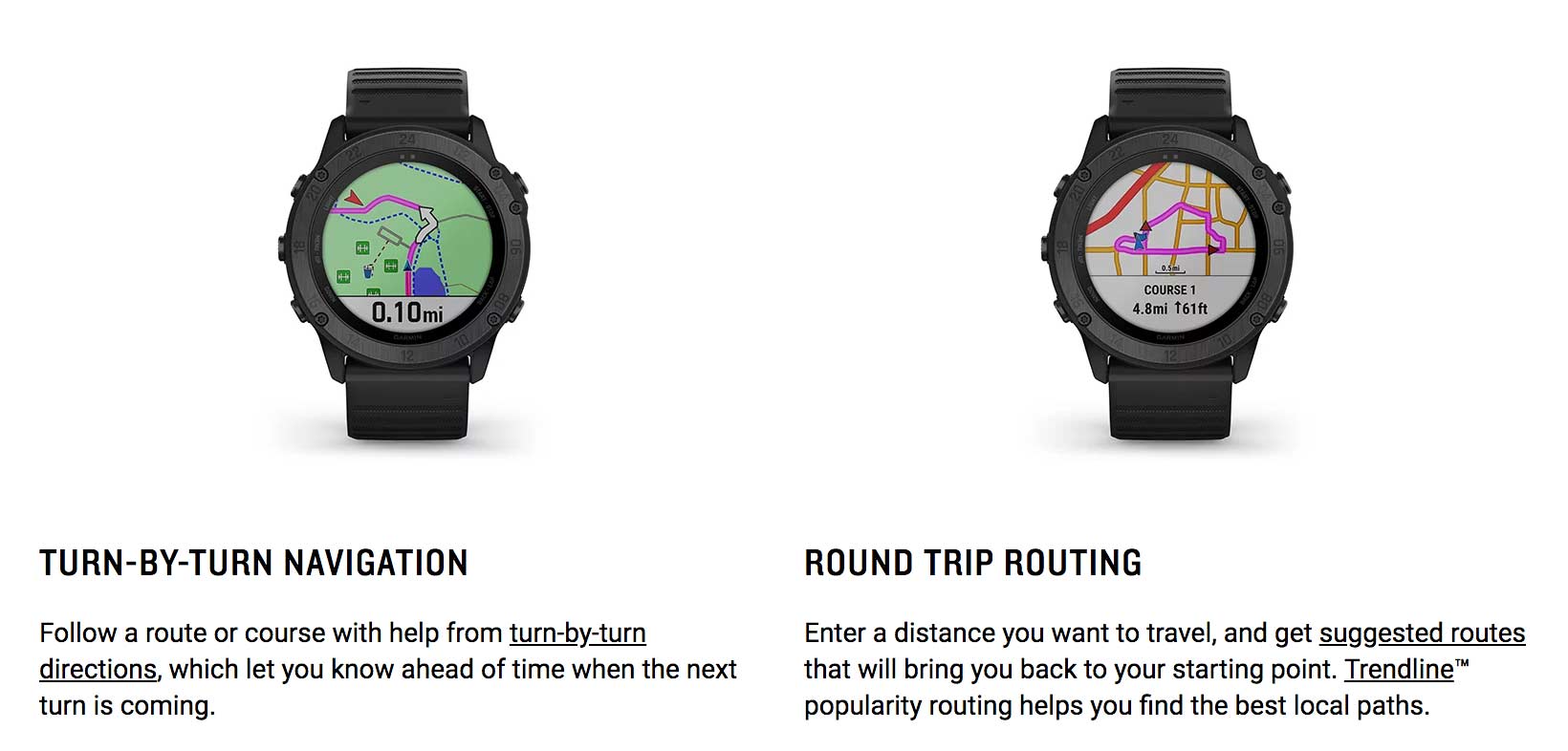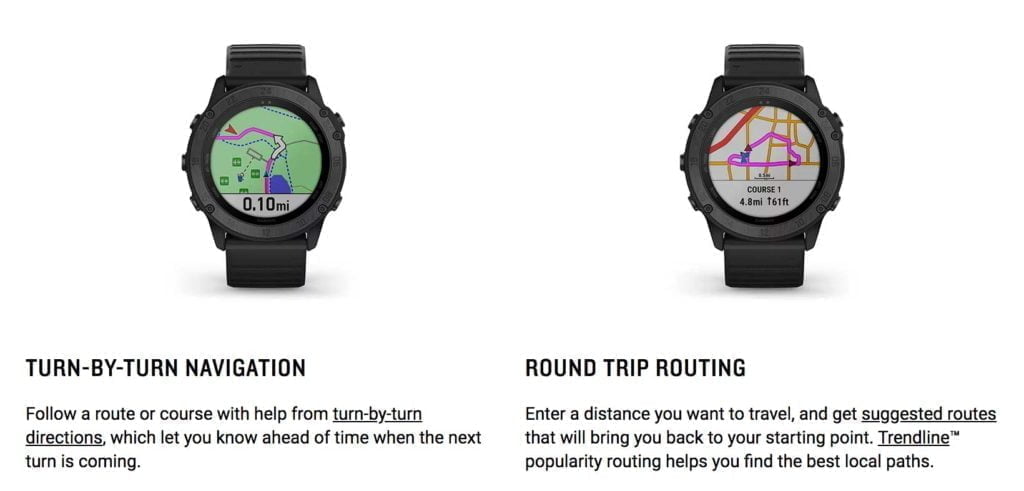 The Tactix has been fully updated with all the latest features such as support for music storage, Garmin Pay and new Garmin wearable features like PacePro and Power Manager.
The power manager features are arguably more useful here than for runners or cyclists using the Fenix 6. For more confidence before a mission, battery remaining can be represented in hours and days to help determine whether the activity can last until the next charge. Users can adjust their battery saving modes to disable certain features and extend battery life on the fly. Get up to 21 days of battery life in smartwatch mode, and up to 80 days in battery saver watch mode.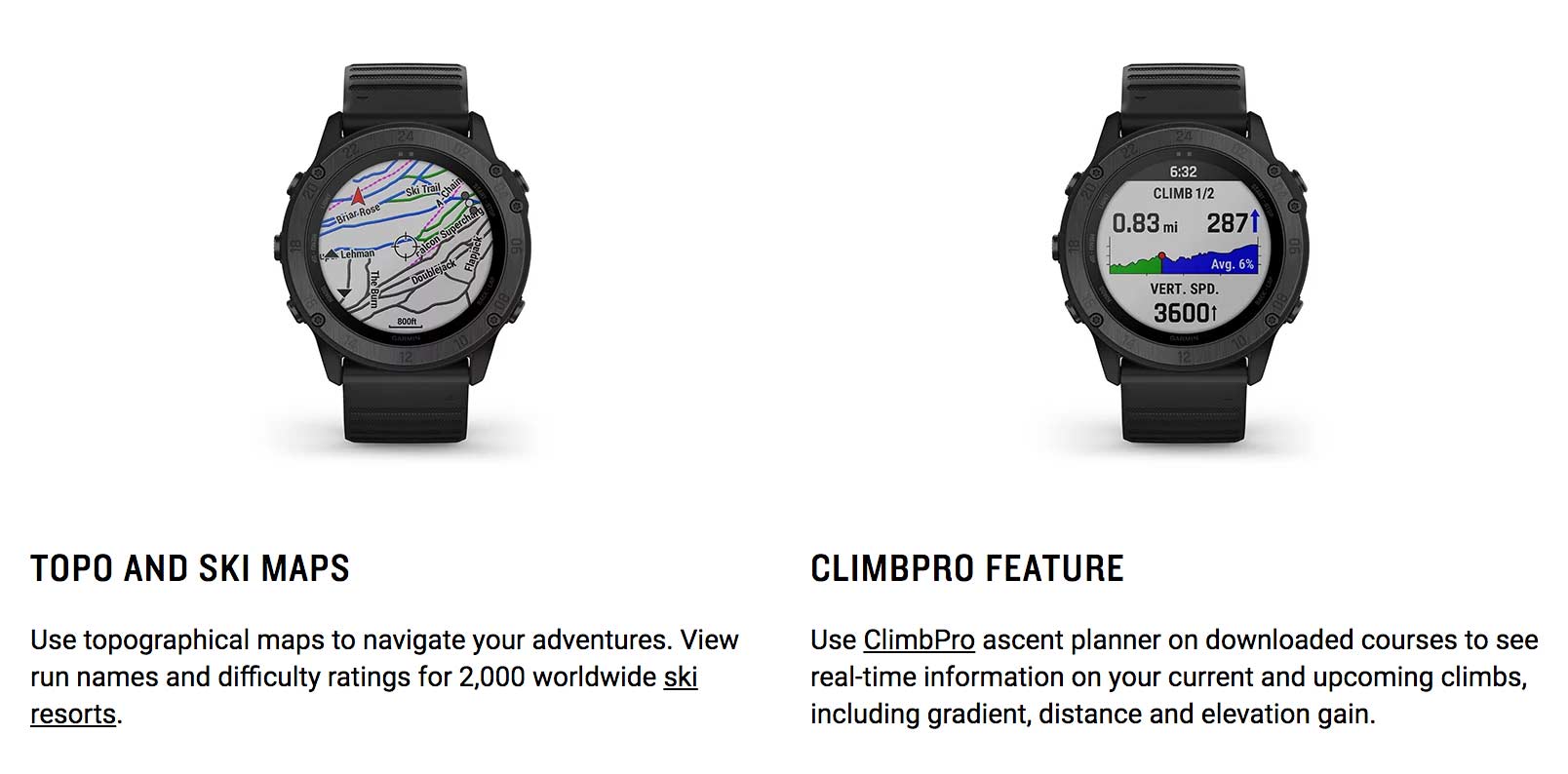 The Tactix also includes features such as PacePro and VO2Max, and topographic maps for outdoor adventures, ski maps for over 2,000 ski resorts worldwide, and 41,000 golf courses.
What the press release doesn't mention are the many other FirstBeat features such as body battery and stress. Nor does it state anything about PulseOx or details of the heart rate sensor. However, I would say it is safe to assume that the watch features the new Elevate heart rate sensor found on the Fenix 6 and other watches, and it will also have all the new FirstBeat features found on it too.
The watch will be available in the US this month for $899.99. No word on UK availability or pricing yet.