Mobile technology has advanced a lot over the years and has fast changed how we do a lot of things. There are now many mobile apps that users can download on their phones for commuting, managing finances, shopping, and getting in touch with family.
These days the majority of adults own a smartphone and these devices are used for everything from tracking fitness to providing entertainment with music and video streaming apps, playing popular games like Candy Crush and betting on sports. There really is an app for everything.
Tourists, local or foreign, can also utilise various apps and tools on their phones to get the most from their trips. Mobile applications simplify sightseeing by providing relevant information about different locations. You can confidently explore almost any city in the world using various iOS and Android apps.
Historical cities usually have a lot to offer from ancient churches to museums. While other popular hotspots are filled with attractions, monuments, and famous buildings. With the right app, visitors can find the best of any place without too much trouble.
England's Historic Cities App
The British cities of Cambridge, Oxford, and Durham, have a rich heritage, which is part of what makes them great places to visit. They're a treasure trove for history buffs. One app that makes it easy to enjoy their extraordinary cultural wealth is England's Historic Cities App. The tool presents heritage cities using augmented reality. It has amazing guides that tell the stories of the city and their attractions. The app includes a directory of recommended attractions, hotels, bars, and restaurants for each city.
Localised Apps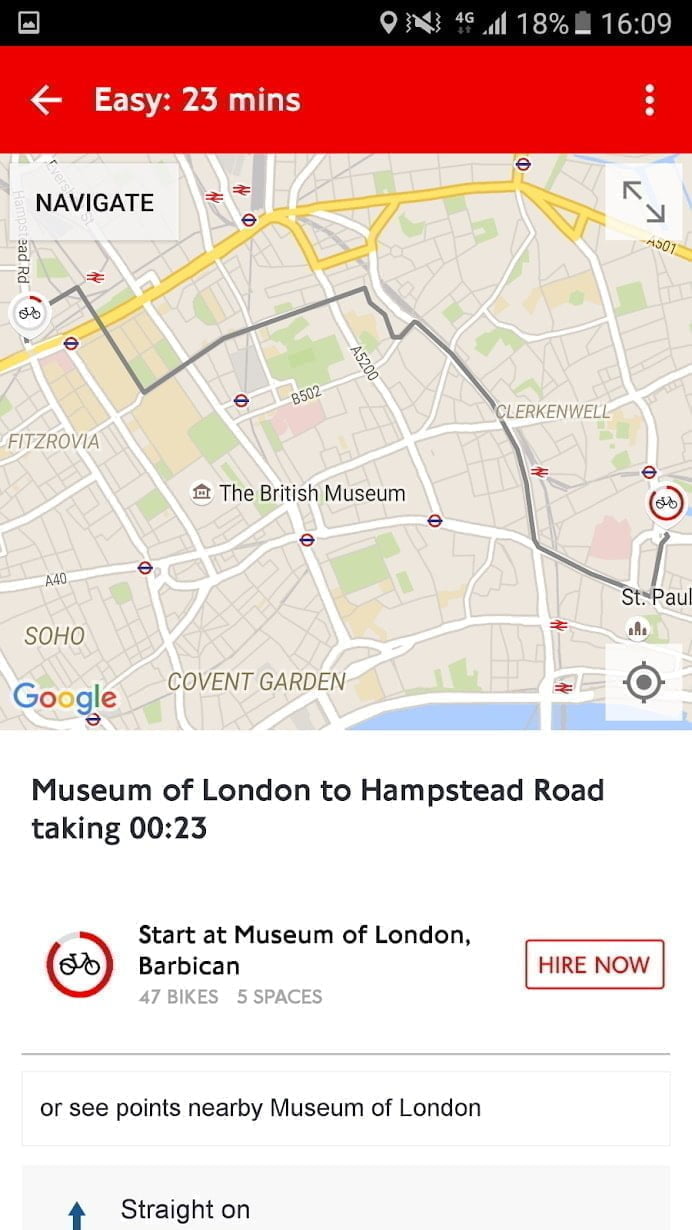 There are usually city-specific apps that can help travellers with a more focused look at the area and what they can get involved in, such as Santander Cycles in London. You can easily download these apps on Android or iOS and discover what makes each city special. The platform is filled with useful information that takes the hassle out of your sightseeing tours. For example, Connected York offers the latest information to keep users in the know. Find out about any music festivals in the town. The app partners with local businesses to provide recommendations for various services. Users get special offers and deals that allow you to save money when visiting York.
Google Maps
Whether you are wanting to explore London or Paris, Google Maps remains to be one of the most popular mobile apps to use for travel wherever you might be in the world. Even if it's your first visit to a city, then Google Maps should guide you adequately. You won't have to keep stopping and asking for directions. When you turn on your GPS, the app gives precise directions. Use Maps to discover famous locations like Edinburgh Castle, The Royal Mile, and Arthur's Seat in the city of Edinburgh in Scotland. The platform does more than just give you a city map as it also includes recommendations for the nearest restaurants, pubs and hotels, among other things.
Tripadvisor
Another popular app for travellers to use is Tripadvisor. City apps provide information about different regions across the world, so you only have to search for the location you're interested in. It provides a lot of information that makes touring foreign places a breeze. You can select attractions from the list available. A huge advantage of the Tripadvisor app is that it contains reviews from real users. Tourists can check how many stars attractions have and decide if it's worth including in the itinerary. You can use the app on both iOS and Android. Because it is available offline, users don't have to worry about a data plan or roaming charges.
GPSmyCity
Are you feeling like taking self-guided walks? Then GPSmyCity is the app for you. Get it in your Android or iOS smartphone or tablet and discover the magnificent attractions in the city. The app has already tailored the walk, so you don't have to rely on anything else. Each walk contains comprehensive information, including a map and photos. Some of the most popular cities for the app are Chicago, New York, Dubai, Miami, and many more. See the gorgeous architecture and attractions at your own pace as the app allows you to create your own journey. Even if you're familiar with the location you're in, these in-depth apps provide guidance for even the most seasoned travellers. Whatever your local knowledge or experience is, this feature comes in incredibly handy.