Recently I have had chance to play with some of Creative's new products. The first being the Creative ZiiSound D5 Speakers, which to be honest I have heard nothing about until now, so for those of you not in the know:
The ZiiSound D5 speakers redefine the way music is to be enjoyed – wirelessly in pristine form. Sit back and enjoy an audiophile-like experience like no other has done. Our award-winning Bluetooth® technology present in our Inspire S2 Wireless 2.1 speakers are being ported over to the ZiiSound D5, bringing to you the best wireless audio can offer.

Pair up this premium one-piece speaker system effortlessly with any Bluetooth device, such as your notebook or mobile phone, and immerse in the music that fills up the whole room. Try it on with your iPhone, iPod or iPad, plug in the bundled transmitter to gain total control over the speakers and enjoy immaculate wireless music playback.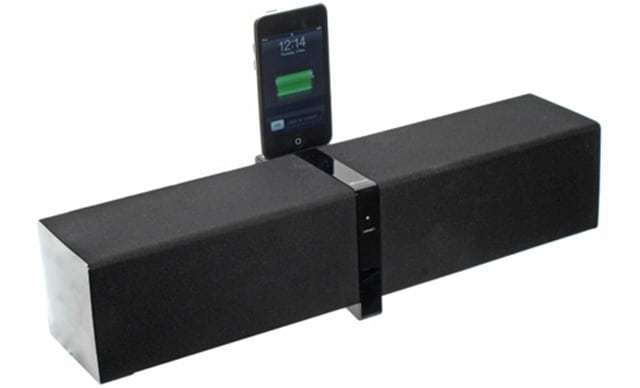 So basically we have quite an expensive (£279.99) but possibly quite a unique iPod dock with Bluetooth.
The Bluetooth functionality is quite an interesting choice as I was somewhat concerned about the possible sound quality issues due to the low bandwidth of Bluetooth. However at the same time it is quite a smart move as it moves the speakers away from just being an iPod dock and allowing them to work with anything that has Bluetooth functionality.
My first impressions were of its rather decent build quality, it is a very solid and simple one-piece design. It also comes with a small port to connect your iPod, which initially looked very odd as it is far to small to fit an iPod but in fact it fits the Bluetooth dongle which attaches to the iPod to provide Bluetooth functionality, and then the dongle has connections which will charge your iPod. Overall this works quite well.
My first test was with my 5th Gen iPod classic, I simply connected the Bluetooth dongle, selected my song and away it went. I was quite shocked at just how simple it was. I was sort of expecting to have to pair the device up as you do with so many Bluetooth devices, but it worked immediately.
It is also important to note that the Bluetooth dongle provided by Creative isn't some general Bluetooth device, it actually uses the apt-X audio codec which apparently provides superior Bluetooth stereo audio, and I have to say it did sound pretty good.

Next up I decided to try using my Palm Pre to play music, this is slightly more complex than the iPod option as I had to keep my finger on the sync icon until it flashed then pair them up. This was quite easy though, if you have ever paired anything up in the past you will have no problems at all. In regards to audio quality via normal Bluetooth (rather than the apt-X audio codec) it was perfectly fine, I was expecting the quality to degrade quite a bit but it was pretty good, maybe not quite on par with the Creative.
Finally I tested the 3.5mm aux jack at the device's rear. There is not much to say about this, it performed well just as you would expect!
In general the audio quality of the speakers was excellent, maybe not the best I have heard, but certainly excellent considering the size of the unit. The problem due to its smallish size the bass can be somewhat lacking. Don't get me wrong though, the bass is pretty good thanks to an integrated bass port, but it is just not on par with a dedicated subwoofer. The unit itself can also get pretty loud if you want it too, especially considering its size, but at higher volume levels you may notice the bass not keeping up as much. I never experience the unit suffer from distortion or deterioration in quality with louder volumes, but I didn't go all the way up to full volume.
Lastly it is worth mentioning all the controls on the unit are touch sensitive, which design wise may look nice but they are not always to everyone's liking. There is only volume and sync options so you don't need to worry too much.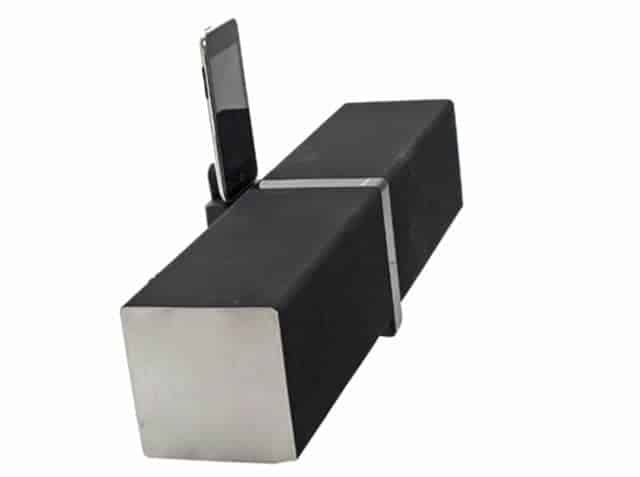 In general I am not normally a fan of this type of product, I prefer larger bulky things that can go very loud. For example I use Acoustic Energy Aego M 2.1 speakers at the office, which are fantastic, but the sub is large and they are messy with all the wires. The ZiiSound D5 caters to a slight different market, they are stylish and minimalist while incorporating some pretty handy features. These speakers would be ideal for a bedroom or a kitchen, or just anyone that uses an iPod/iPhone all the time. If the price is not an issue I would be surprised if there are many iPod docks out there that could be the ZiiSound D5.