If you didn't do all your Christmas shopping during the Black Friday sales then maybe you could do with some inspiration for presents for a man in your life this Christmas.
These would also work for women too, but I just wanted to write a list of things I like.
Pocket Knife / Multi-tool
I have a strange love of pocket knives, I have bought, been gifted and lost a lot of them over the years. They don't seem like they will be that much use, but then I use mine all the time, like multiple times per day. As someone with little to no interest in DIY, I find my pocket knife ends up being the tool I use most for small jobs around the house because I always lose my screwdrivers.
As far as a pocket knife goes, there are two brands worthy of your choice in my opinion: Victorinox and Leatherman.
The Victorinox Swiss Army knife is synonymous with pocket knives and they can and will last a lifetime assuming you don't lose it. I still have one that was gifted to me as a child. There are dozens of options to choose from covering all budgets, but in general, the Swiss Army knife is quite affordable.
The Huntsman Swiss Army is probably the best all-around affordable option and it makes a great stocking filler, priced at just £23.50
If you want to level up, then I would say Leatherman is the gold standard of pocket knives or multi-tool as they are classed. These are much more useful than the Swiss Army option and include lockable tools, including the blade which can save some nasty accidents. They also fold out to produce a superb pair of pliers, and the overall build quality feels unbreakable.
You do have to pay for quality with a Leatherman with one of the flagship models, the Wave, costing around £95. There are some great cheaper models too either the Wingman at £70, or the Rev at £40 are fantastic multi-tools.
It is also worth noting that the lockable blades of these mean that you should not carry them around in public (in the UK) as it is against the law.
[button link="https://amzn.to/2zET0Bi"] Buy a Leatherman from Amazon[/button]
Safety Razor or Philips One
Two gifts at opposite ends of the spectrum. I converted to safety razors a few years ago but recently found my laziness and poor shaving skills means I have been shifting back to something a little easier.
That being said, if you want a close shave that is affordable, a safety razor is the way forward and a superb gift for anyone that shaves multiple times per week. These are the old-fashioned types of razer with a single blade that has a head clamp them down in place. It is not as extreme as a straight razor, so quite easy to learn. However, they are more unforgiving that modern multi-razers. Once you master them, it is generally said that they cause less irritation and ingrowing hairs.
The initial cost of the razor is more than a Gillette or other multi-blade system, but you can normally pick them up from around £20 and they will last years, if not a lifetime. Once the initial investment is out of the way the blades are exceptionally cheap. You can pick up 100 Derby or Astra razor blades for less than £10 on Amazon. In comparison, a pack of 8 Gillette Fusion5 ProGlide will set you back £17.
[button link="https://amzn.to/2QeLDuR"] Buy a safety razor from Amazon[/button]
On the flip side of this is the Philips OneBlade which seems to have become exceptionally popular the past year or so. The OneBlade is designed to trim, edge, and shave any length of hair. The unique OneBlade shaving technology integrates a fast-moving cutter (200x per second) with a dual protection system – giving you an efficient comfortable shave on longer hairs.
I have not actually used the OneBlade myself, but it seems to be universally praised and I am tempted to try one out.
[button link="https://amzn.to/2PlaYOh"] Buy the OneBlade from Amazon[/button]
SmartWatch
Most men's buying guides feature a watch, and as much as I love a luxury watch, for me personally I can't see me ever buying one now I have committed to Garmin. So I am swapping out the stereotypical traditional watch recommendation with a smartwatch.
I use the Garmin Fenix 5S which is amazing for a fitness enthusiast and it is passable as a normal watch for every occasion bar evening wear.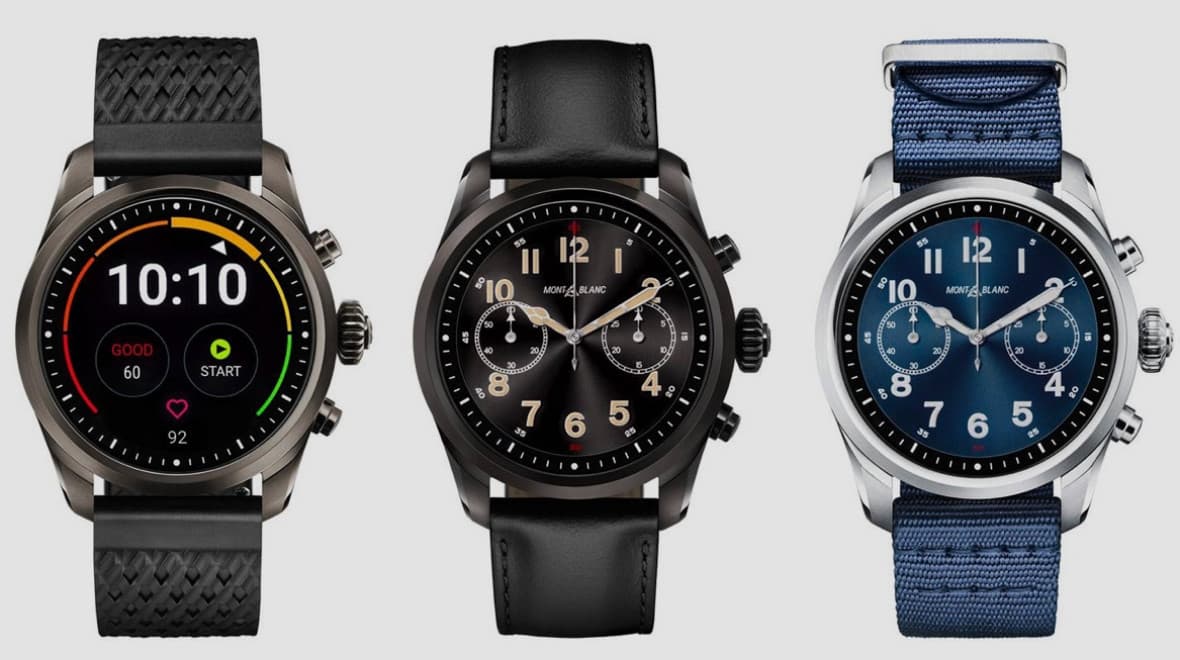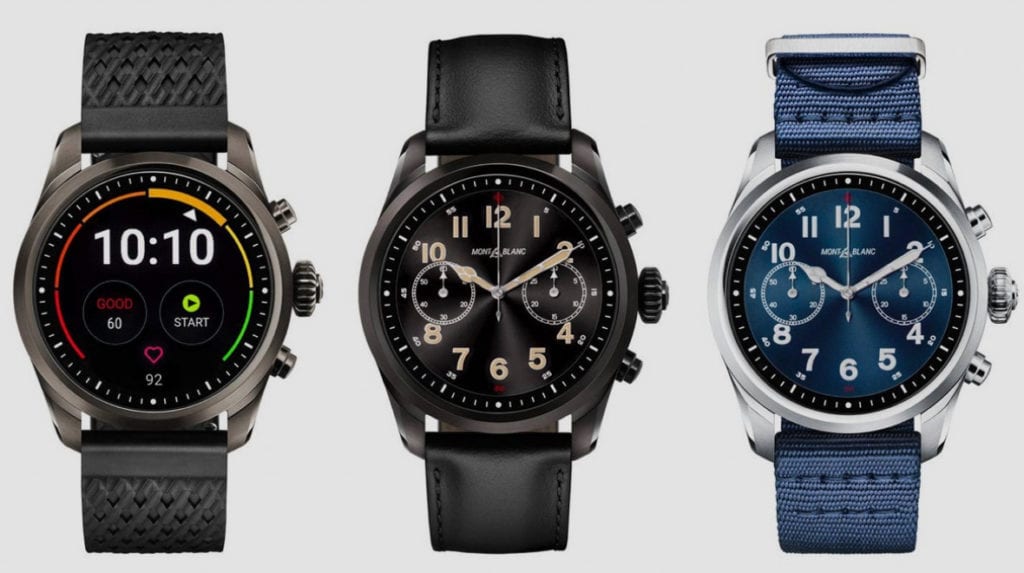 If you want something smarter and a little less fitness focus there are many options to suit various price points and styles. If I were to buy one, I would select something that fits in with casual and smart wear a little easier. Something like the Gear S3 Classic looks nice or if you are rich and want to stick with classic brands the Montblanc Summit 2 is a beautiful looking smartwatch and the first watch to feature the Qualcomm Snapdragon Wear 3100.
Gore-Tex Jacket or Peacoat
I have two coats that I wear religiously throughout the cooler months. While I am not into techwear, in particular, you can't deny the benefits of having a decent waterproof coat. Specifically, a high-quality breathable one, it doesn't technically have to be Gore-Tex but equivalent high-quality material. In the past I have used cheaper options, you either feel like you are wearing a plastic bag and end up a sweaty mess, or the coat just leaks and you are miserable.
When it is colder and less rainy, you can't fault a peacoat, it is a timeless coat, and if you get a good quality one it will last you a lifetime. I prefer avoiding fashions brands and stick to military surplus coats. Again, I prefer some of the vintage options, I think the one I bought is from the 80s. Older models can be more expensive, but you can generally pick up one for 50-80 which is far less than many fashion brands and for a superior build.
Pizza Oven or Pizza Steel
I have given up on chain brand pizzas, while a Dominoes seems like a great idea when you are hungover, making a home-made pizza is much more rewarding and tastier. The problem with most modern ovens is that they can't get hot enough to cook a pizza properly.
A pizza needs to be cooked at a very high heat so you get a crispy outside without it being dry or burned. Pizza stones became a popular solution a few years ago, the stone will absorb the heat and help give you a crispy base. A growing trend has been a pizza steel, this is the same as a stone but a thick sheet of mild steel, they take a long time to heat up but often will outperform a stone and you never have to worry about the breaking.
[button link="https://amzn.to/2E6zcKn"] Buy a Pizza Craft steel from Amazon[/button]
A more fun and luxury purchase would be a proper pizza oven. The Uuni Pizza oven has become very popular and uses woodchips to create authentic wood-fired pizzas at home.
[button link="https://amzn.to/2PmfSKL"] Buy a Uuni 3 from Amazon[/button]
Full Grain Leather Belt or Wallet
Assuming you are not vegetarian or vegan, Leather is a wonderful material that should last a lifetime but has been ruined by cheap brands using bonded leather. With bonded leather they take all the scraps of leather and bond it together with glue, giving a very low-quality material with poor durability. When I used to buy cheap belts, a bonded leather belt would rip or fray apart within a year.
Full-grain refers to the full, unadulterated hide in its natural form. Belts or wallets made from this are extremely strong and durable, it will never fray and you would need to do something extreme for a belt to break apart.
Full grain leather will also develop a patina the more it is used, giving it that lovely aged look. Some specialists' shops will even sell untreated raw leather goods that have no dye added to them, instead, the ageing process is what adds the colour to the belt or wallet.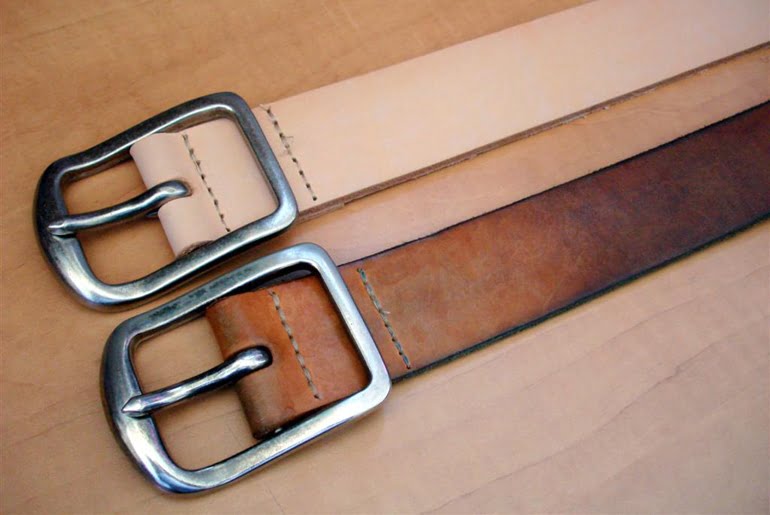 Aerobie AeroPress Coffee Maker
I purchased my AeroPress around 5 years ago, and still use it today, it is a simple device that is often regarded as the best way to make coffee.  Coffee snobs love it so much there is even a World AeroPress Championship where competitors tweak the ways the AeroPress is used to make the ultimate coffee.
For your average coffee lover, this is a cheap, portable way to brew superb coffee from ground beans.
[button link="https://amzn.to/2KVgbvy"] Buy the AeroPress from Amazon[/button]