The Apple iPad Pro is arguably one of the best ultraportables on the market, bridging the gap between tablet and laptop offering all the small, lightweight long battery life benefits a tablet has, while having the performance and productivity features of a laptop.
Apple are taking this further with the latest 2020 edition of the iPad Pro, and even though I am not an Apple user at all, I kinda want one, though technically, the best upgrade (for me) is OS based.
The 4th Generation iPad Pro introduces multiple improvements over the past generation with highlights including:
Trackpad support and a new Magic Keyboard giving you a true ultraportable form factor.
Improved camera with a depth sensor (LiDAR)
New A12Z Bionic chipset
Trackpad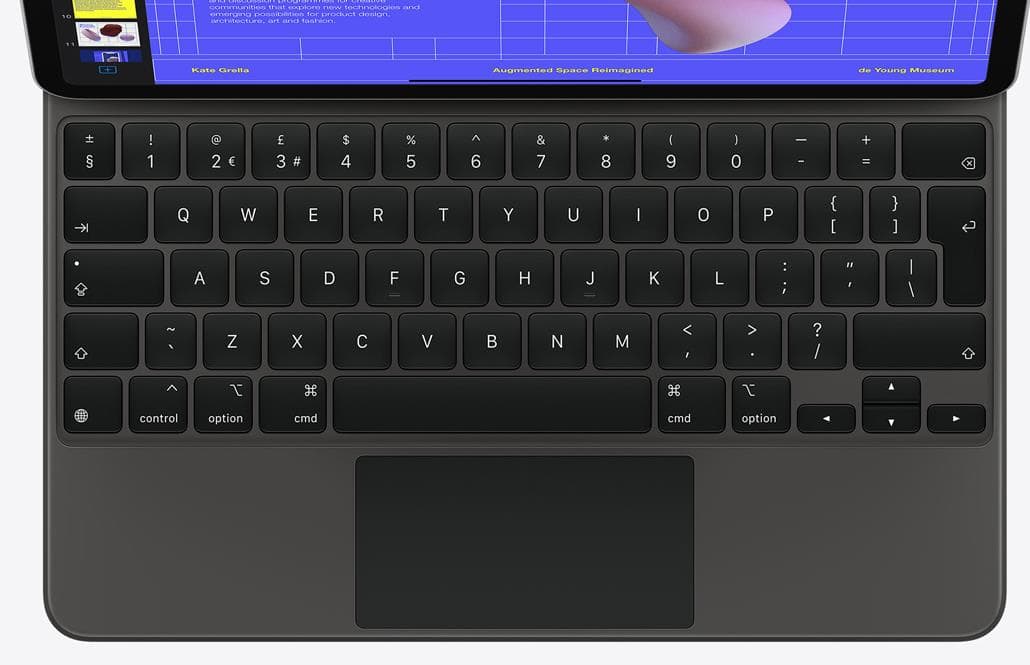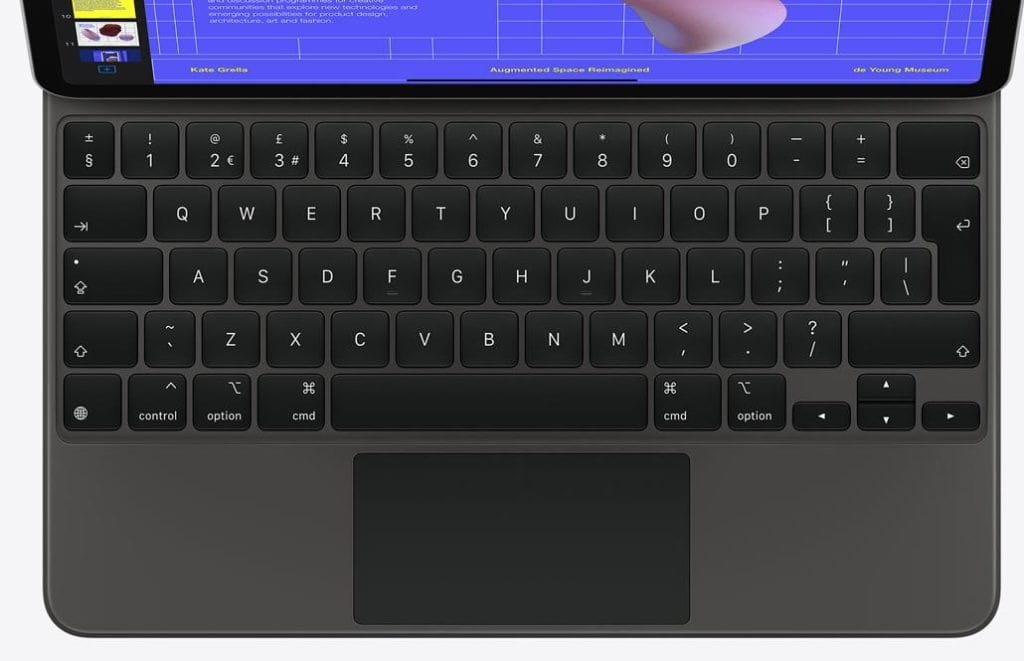 It is the trackpad support I am most excited about, allowing you to transform your tablet into something akin to a Microsoft Surface Pro.
The unit features backlit keys with a scissor mechanism and a 1 mm travel distance. The keyboard attaches to the tablet magnetically and can be adjusted to a comfortable viewing angle when typing. The device even has charging capabilities with USB-C port to enable a passthrough charging, which allows connecting an external display or a storage device to tablet's USB-C interface. In addition to the latest iPad Pros, the new Magic Keyboards for 11-inch and 12.9-inch tablets are fully compatible with previous-generation iPad Pro 11 and iPad Pro 12.9 devices.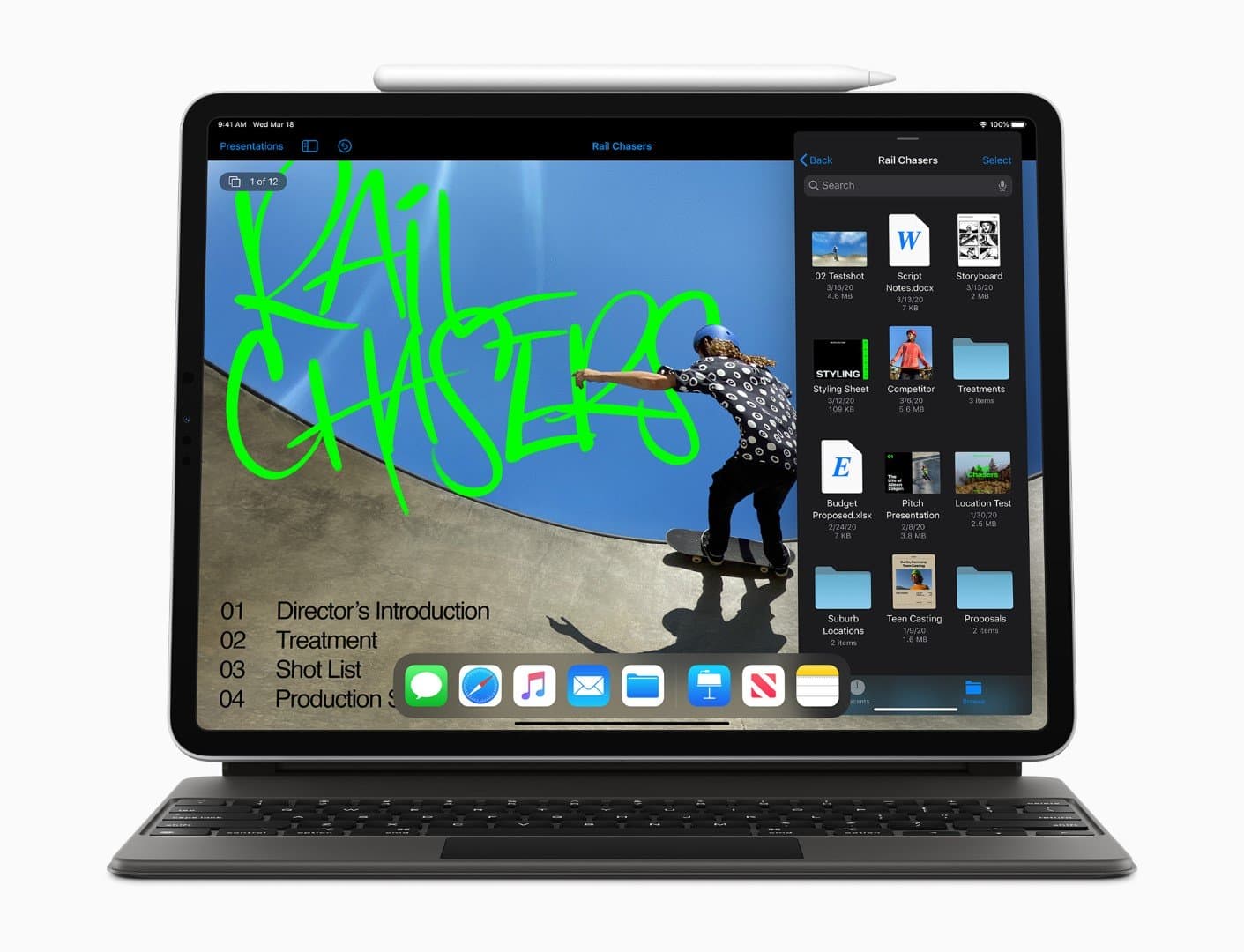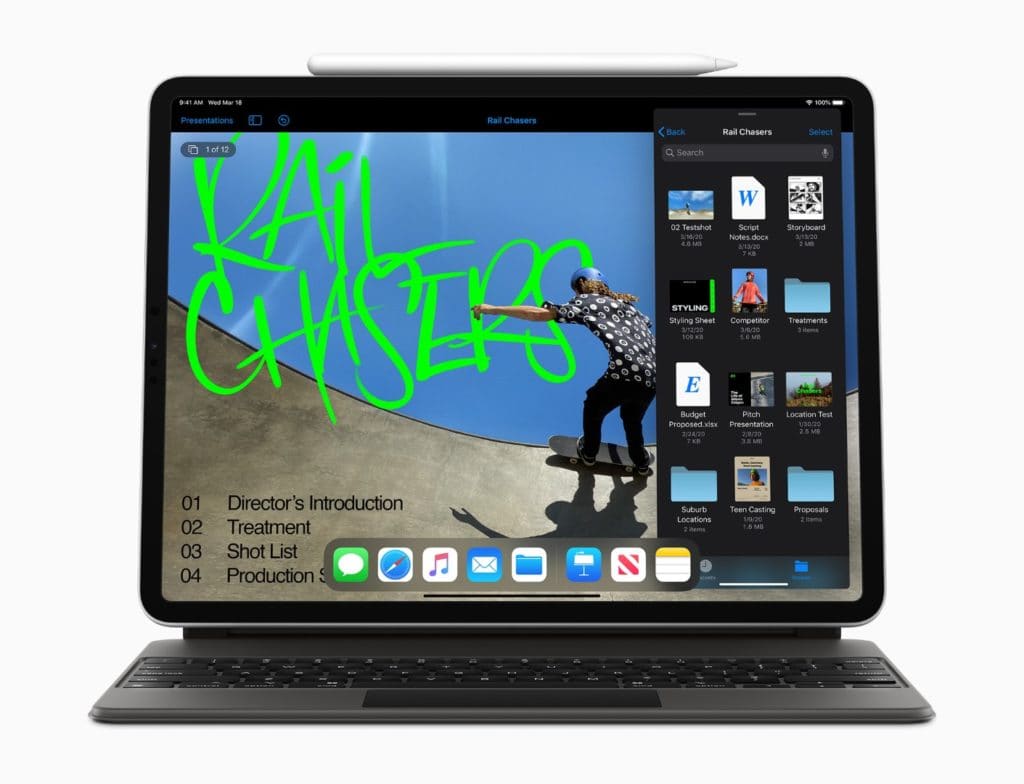 New A12Z Chipset
Even though the iPhone 11 uses a new Bionic A13 chipset the new iPad is a generation behind, with the Apple A12Z SoC, this is different to the Apple A12X. Still, they have the same basic specification of:
4x Apple Vortex
4x Apple Tempest
8-cluster GPU
There is no specific information on how the two chipsets differ, but the A12Z has tuned performance controllers, and an enhanced thermal architecture, which might mean higher clocks for eight general-purpose CPU cores.
Camera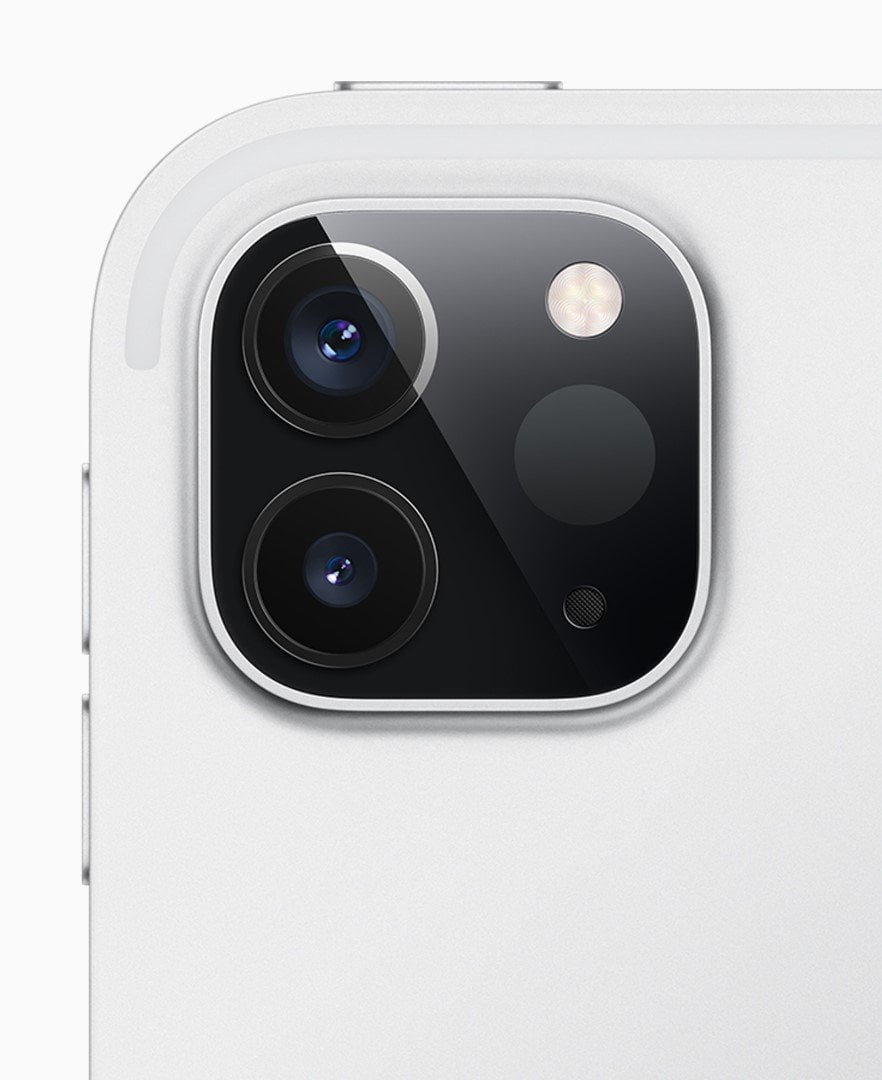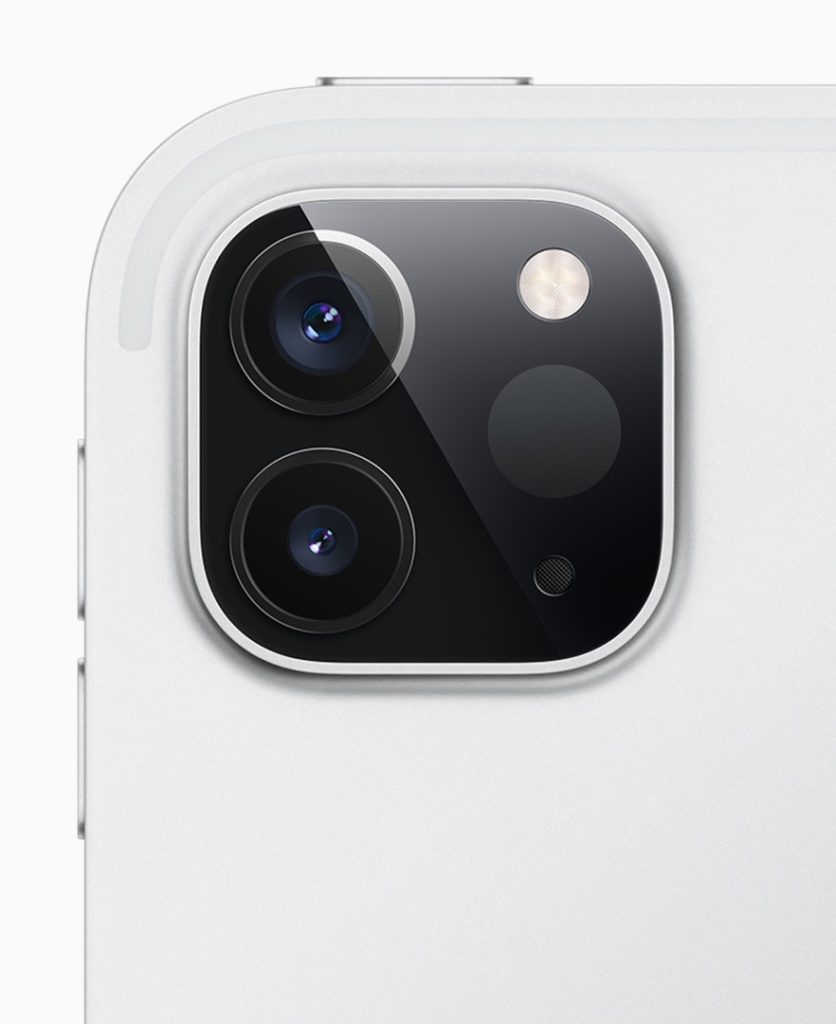 The new tablet adopts a similar-looking square camera housing from the iPhone 11. This includes a new 12 MP wide camera module, a 10 MP ultrawide camera module, a LED flash, and a 3D depth sensor that can measure the distance to surrounding objects up to 5 meters away both indoors and outdoors.
Apple claim this is a LiDAR Scanner, which if true, would be an industry first. It could also just be a normal ToF sensor like we see on many phones.
Display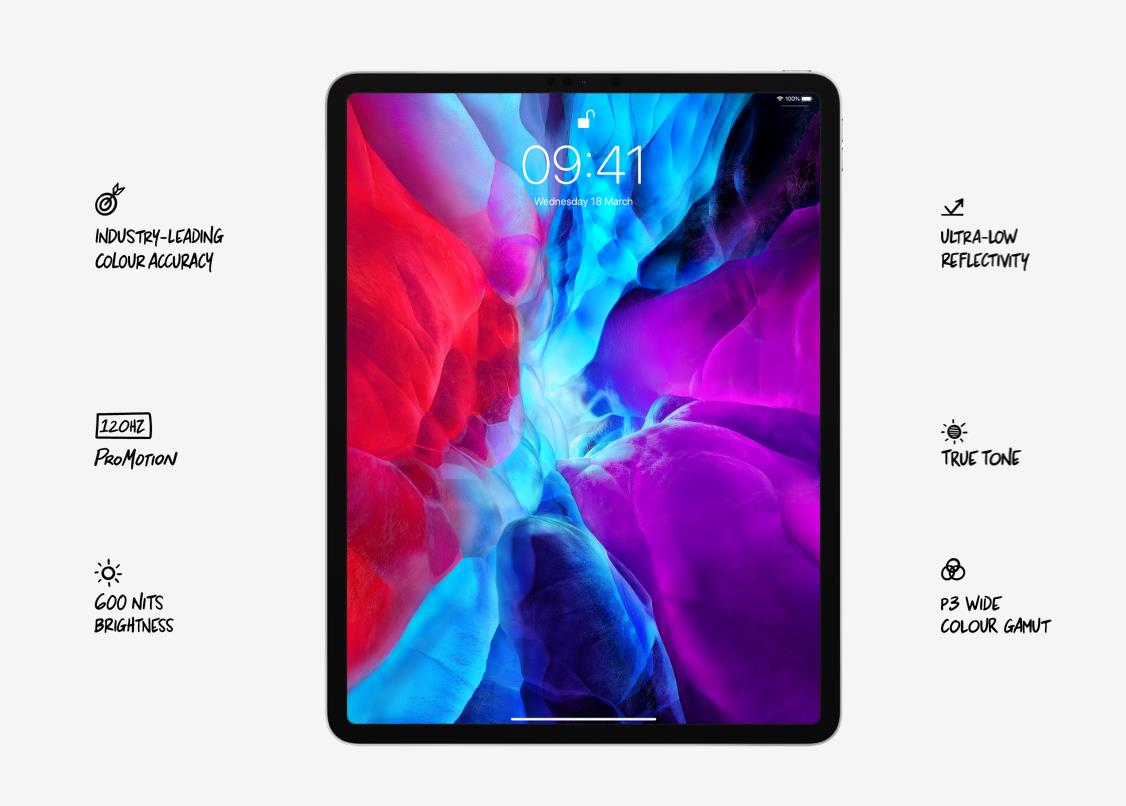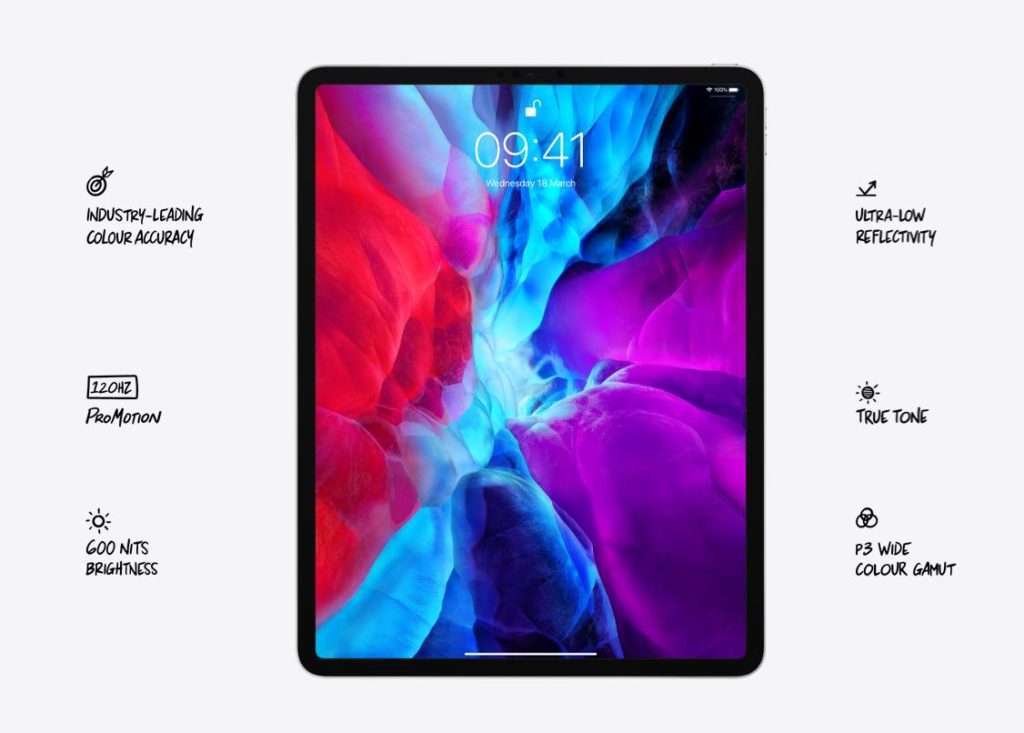 Display options remain identical. You have an 11-inch display or 12.9-inch.
If you opt for the smaller display, you will get a resolution of 2388 x 1668. The larger model has 2732 x 2048, and both offer 264 pixels per inch as well as the super-smooth 120Hz refresh rate.
Connectivity
Apple switched to a USB-C connector with the last iPad Pro, and this remains, it will be interesting to see if this gets adopted by the iPhone in the future.
What has changed is the upgrade to a Wi-Fi 6 with a 2×2 MIMO which is apparently only capable of 1.2 Gbps, but depending on the channel width is should be able to do 2.4 Gbps.
There will also be a 4G/LTE modem option that now supports up to 30 bands.
Pricing
In the UK the 11-inch model starts at £769 while the 12.9-inch model is £969 both with 128GB base storage.
If you want to max everything out with the 12.9-inch model with 1TB storage and LTE then you will be forking out £1619
Unfortunately, that is just part of the cost, if you want that fancy trackpad keyboard you are on the hook for £299 or £349 depending on the size of the iPad.
Apple no longer lists the older model available to buy.
Pre-orders began March 18, with first delivery on March 24
Apple iPad Pro 2020 vs iPad Pro 2018 Comparison Table
iPad Pro 2020
iPad Pro 2018
Chipset
Apple A12Z
4x Apple Vortex
4x Apple Tempest

8-cluster GPU
Apple A12X
4x Apple Vortex
4x Apple Tempest

8-cluster A12 GPU
Display
11 or 12.9-inch
2388x1668 or 2732x2048
IPS LCD
DCI-P3, 120Hz
11 or 12.9-inch
2388x1668 or 2732x2048
IPS LCD
DCI-P3, 120Hz
RAM
Unknown
Unknown
Storage
128 GB / 256 GB / 512 GB / 1 TB
64 GB / 256 GB / 512 GB / 1 TB
Battery
Unknown
29.37 Wh /36.71 Wh
Front Camera
7MP, f/2.2, Auto HDR, Wide Color Gamut, Retina Flash
7MP, f/2.2, Smart HDR, Wide Color Gamut, Retina Flash
Rear Camera
12MP, f/1.8, PDAF, wide-angle

10MP, ƒ/2.4 aperture, ultra-wide-angle 125° FOV

Depth sensor (LiDAR)
Smart HDR
Wide Color Gamut
True Tone Quad-LED flash
12MP, f/1.8, PDAF,




Smart HDR
Wide Color Gamut
True Tone Quad-LED flash
Cellular
2G / 3G / 4G LTE (30 bands)
2G / 3G / 4G LTE (29 bands)
Wireless
Wi-Fi 6 2x2 MIMO,
Bluetooth 5,
GPS/GLONASS
Wi-Fi 5 2x2 MIMO,
Bluetooth 5,
GPS/GLONASS
Connectivity
USB-C
Apple Smart Connector
USB-C
Apple Smart Connector