It may be a couple of years before we see some high-end Navi based AMD graphics cards, but it looks like AMD are going to continue to focus on the mid-end market in the short term.
Recently Final Fantasy benchmarks of the rumoured AMD RX 590 hit the internet and an image of PowerColor's model has also been recently leaked.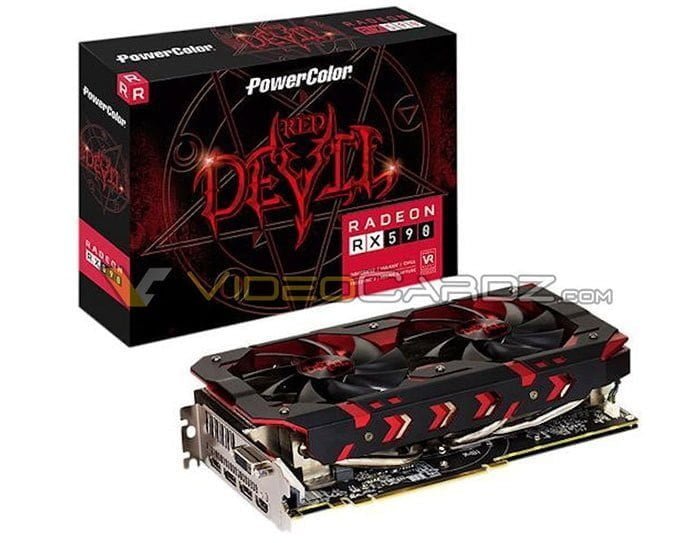 It would appear that the release is very much on the horizon. A new report, rumours are suggesting that the 590 cards will be releasing on November 15th.
The new card will likely be based on a 12nm Polaris 30 GPU core. As such, we can expect better temperatures and core clock speeds.
With this using an older architecture, we are not going to see some groundbreaking performance numbers and the leaked benchmarks which show a 10-15% gain over the Radeon RX 580 would indicate that this is true. Looking at the benchmarks results this will make the card site a little higher than the Nvidia GTX 1060 6GB but quite a bit lower than the GTX 1070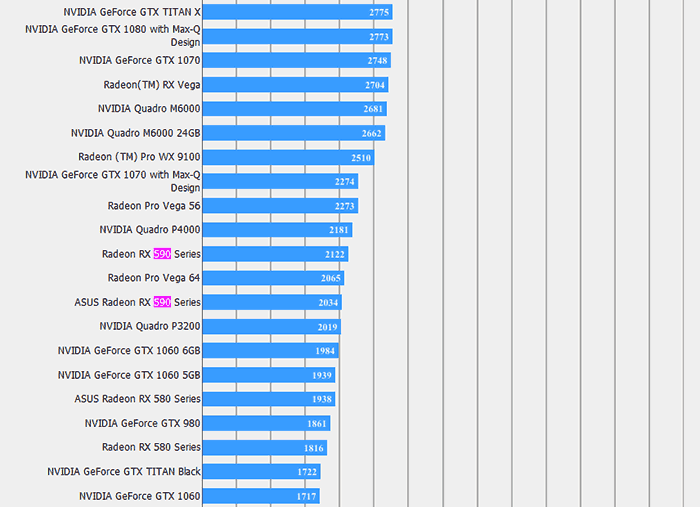 MyDrivers, the website behind the leak claims that the new card will be priced at 2099 yuan, which is approximately £235 today, however with RX50 cards being around £235 themselves I would expect something closer to £300 which would sit nicely between the 1060 and 1070 pricing.