During our weekend with Acer for the #AcerLiveBlog event I got chance to use the new Acer Liquid Jade Z extensively.
The Jade Z is an Android based phone running 4.4 kitkat and is powered with a MediaTek MT6732 Quad-core 1.50 GHz SOC and has 1GB of RAM.
The screen is 5-inches and runs at 1280 x 720, and you will find 6GB of storage with a 13 Megapixel (Rear Camera), 5 Megapixel (Front Camera). The phone is also fully compatible with 4G.
You can current buy it from Expansys for £138.99 putting it around the same pricing as the excellent Motorola Moto G.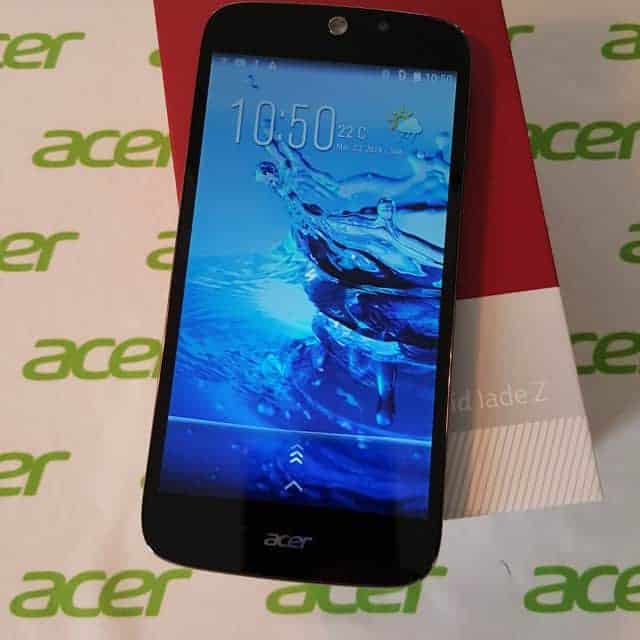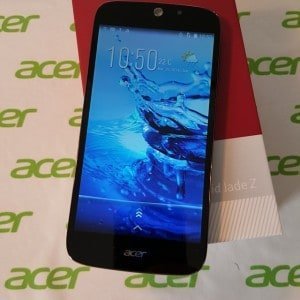 The phone itself is relatively good looking for a budget phone, it is quite plasticy but it is thin(7.9mm) and feels very light at just 120g. The model I received was black but it is also available in white. Even though it is extremely light Acer have managed to put a respectable 2,300mAh battery and during my two days with the phone I was pleasantly surprised with how long it lasted. Though 2 days of semi regular use is not really an ideal test for a phones battery life.
The Jade Z was surprising responsive for such a budget phone, though I did only use the default apps and did no gaming whatsoever. It should be more than useable for anyone wanting a cheap phone.
Unfortunately there is quite a bit of bloatware on the phone including a whole new media suite and multiple gameloft games. A lot of the pre-installed apps are not uninstall-able and the number of apps has a pretty big hit on the meagre storage, with around 4GB being available when I used it. Luckily there is a microSD slot so the lack of storage space should not be too much of an issue.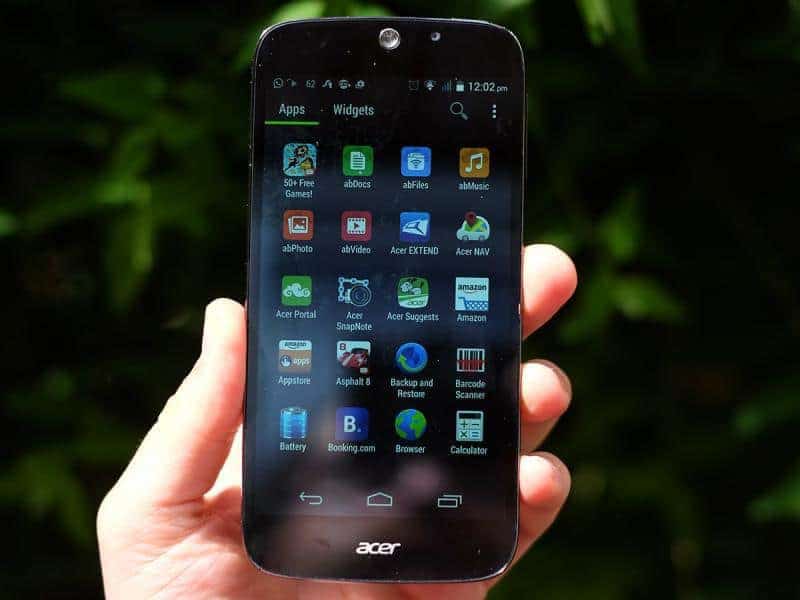 The Acer Liquid Jade Z has a 13-megapixel camera with an f/1.8 lens, which is a very impressive specification for a phone of this price, however the performance of this seemed very hit and miss. Many of my pictures came our poor while others were decent. Most of the shots were taken during daytime in good lighting too but this didn't always help. Admittedly I only got some limited testing of the camera and it would be good to see how the images come out on my main PC monitor. It is also worth remembering it is a budget phone and sacrifices have to be made somewhere, the camera on this is never going to be as good as my Galaxy S6.
Overall this is a decent phone for the price and is certainly competitive with the Moto G which is the best budget Android phone at the moment. On paper the Jade Z has a faster processor, better battery life, and better camera, while being priced almost exactly the same. Apart from the bloatware there is nothing on the phone that is a massive disappointment so I would highly recommend considering it if you are on the lookout for a cheap device.
You can buy it now at Expansys for £138.99