The last product I got to try out during the #acerliveblog event in Dublin was the Acer Iconia One 8.
The specification is not dissimilar to the Tab 8 I reviewed back in December. It is currently available for around £120, with the 1GB Tab 8 costing around the same. The full specification is:
Intel Atom Z3735G Quad-core 1.33 GHz
3 cm (8″) WXGA (1280 x 800)
Wi-Fi1 GB
16 GB Flash Memory
microSD
5MP rear camera and a 0.3MP front-facer
The main difference, and selling point of the One 8 is the improved screen that uses Precision Plus technology, so it gives you the most accurate touch experience, ever. The specially treated screen also allows you to use any pointy object as a stylus. This is a pretty interesting feature as most tablets require special styluses which will inevitably get lost and are most likely expensive to replace. For example the official S-Pen for the Samsung Galaxy Note 3 costs £26.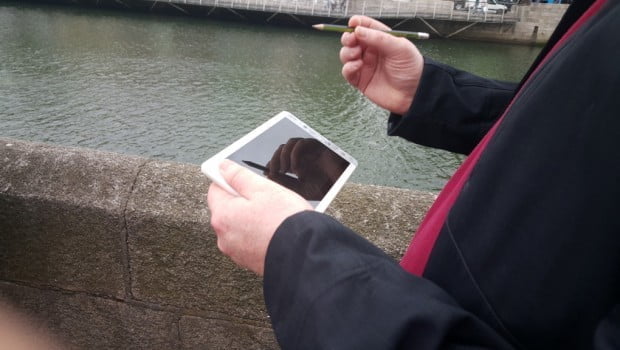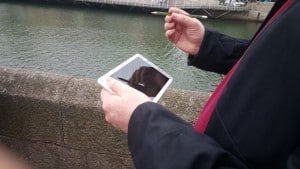 In order to use a stylus you can load up the Acer Suite and use the drawing/note app. We were challenged to draw the river Liffy using a pencil as the stylus and the experience was reasonably good. There is quite a bit of lag when drawing/writing so using the stylus extensively may become a little annoying but the casual use it is perfectly fine.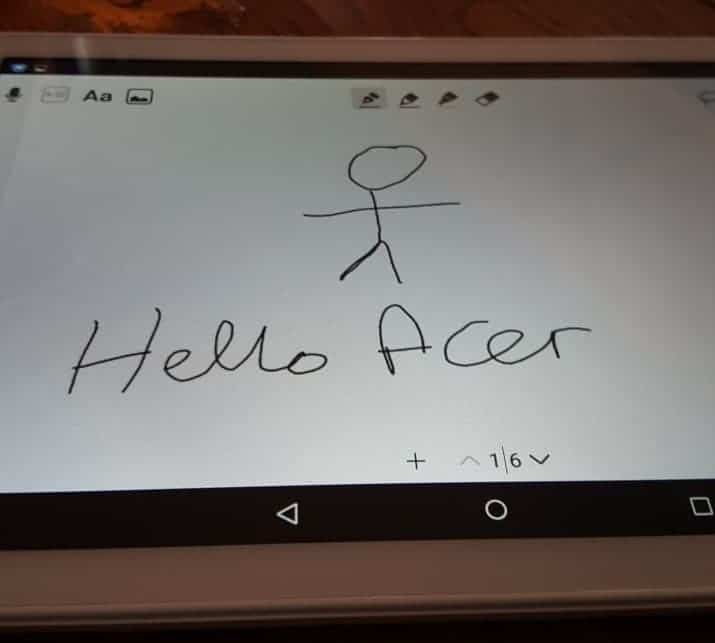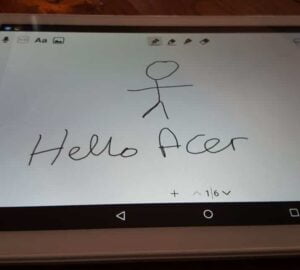 Design wise this is a nice tablet which feels and looks better than its cheap price tag. As well as the Precision Plus technology Acer have also implemented their Zero Air Gap technology which we have seen on previous tablets and phones. This tech removes the air between the outer panel and the LCD module which apparently reduce reflections and improve readability under bright sunlight. In general I found the screen excellent and it was usable under sunlight but only at the right angle, the coating on the screen is very reflective so a slight angle when viewing the screen makes it quite difficult to read.
Overall this is a decent tablet, it is a slight upgrade to the Tab 8 but at the same price. The stylus input helps differentiate it from other budget tablets and therefore you should consider this if you are looking for a cheap tablet.