Abox A4 Review
Product Name: Abox A4
Offer price: 57.99
Currency: GBP
Availability: InStock
Interface -

90%

Ease of Use -

85%

Performance -

75%

Price -

80%
Android-based streaming boxes are undeniably popular for a variety of reasons, some good some bad.
However, you choose to use them, they are a fantastic affordable way to add smart features to your TV, and while pretty much every TV has smart functionality now, they can rarely compete with a dedicated device. I have previously reviewed the Abox A1 Plus and found it to be a decent option, it had some quirks but for the price you can't complain too much.
I have recently been sent the Abox A4 which is the latest release and comes with Android 7.1, an attractive new design, as well as a new remote that accepts voice commands.
[button link="https://amzn.to/2xxOgyW"] Buy the Abox A4 from Amazon[/button]
In terms of specification, there is not a huge difference from previous models that I can tell, this includes:
CPU: 64 Bit S905X Quad-Core [email protected],DDR3 2GB RAM + eMMC 16GB ROM
GPU: Penta-Core Mali-450MP GPU @ 750MHz
ROM: 2GB DDR3
RAM: 16GB EMMC FLASH
Bluetooth: V4.0
High Definition video output: 4k*2k
LAN: Ethernet:10/100M, standard RJ-45
Wireless: Support 802.11 a/b/g/n at 2.4GHz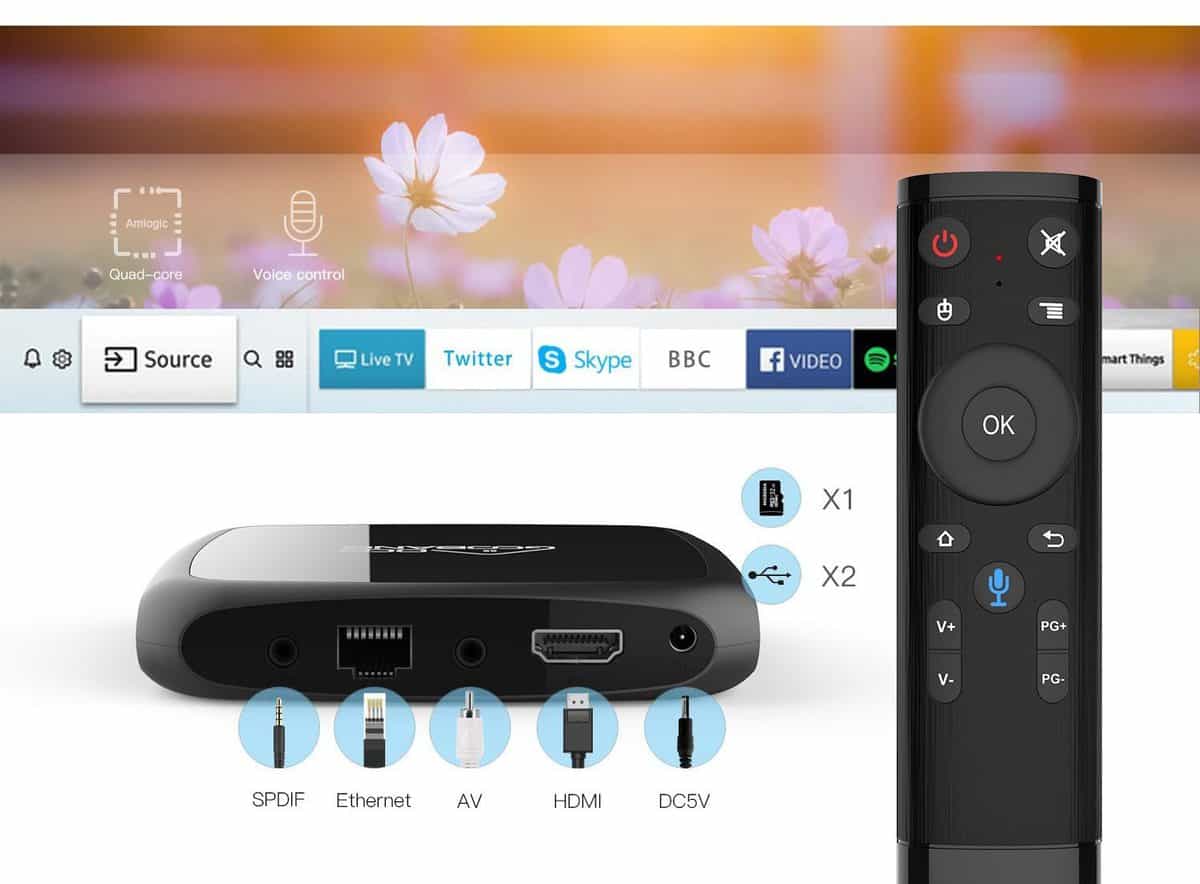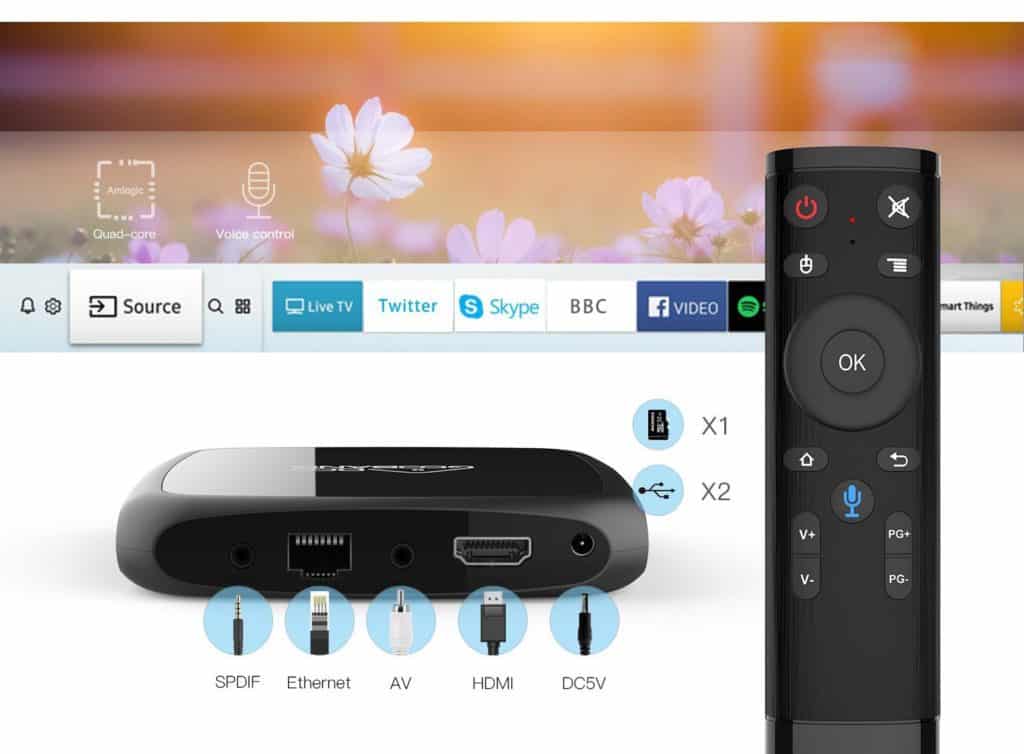 The port options are also the same as other models you get 2 USB ports, a microSD port, 3.5mm out, optical, power, and HDMI.
The main differences are an improved design, it looks a bit nicer than other models, and the remote. This is larger than previous models, and overall much more improved, it seems more responsive, and then you also have the voice control options. You will need to provide your own batteries though. While the remote is better, you will have a much more pleasant experience using a cheap wireless mini keyboard off Amazon.
Interface
The underlying OS is Android 7.1, but this is Android TV which gives a much more optimised look for the TV and is very similar to the Nvidia Shield if you have ever had experience with that.
There appears to be no or very few additions to the software, so there are no guides on how to set up streaming services or links to APKs. Some people may not like this, but I do, the whole interface is much cleaner and professional looking. It is not as nice the Shield, but it is over half the price.
Browsing the interface is fast and smooth, I have found previous models to be a bit clunky with their skinned versions of Android, which is another bonus for Android TV.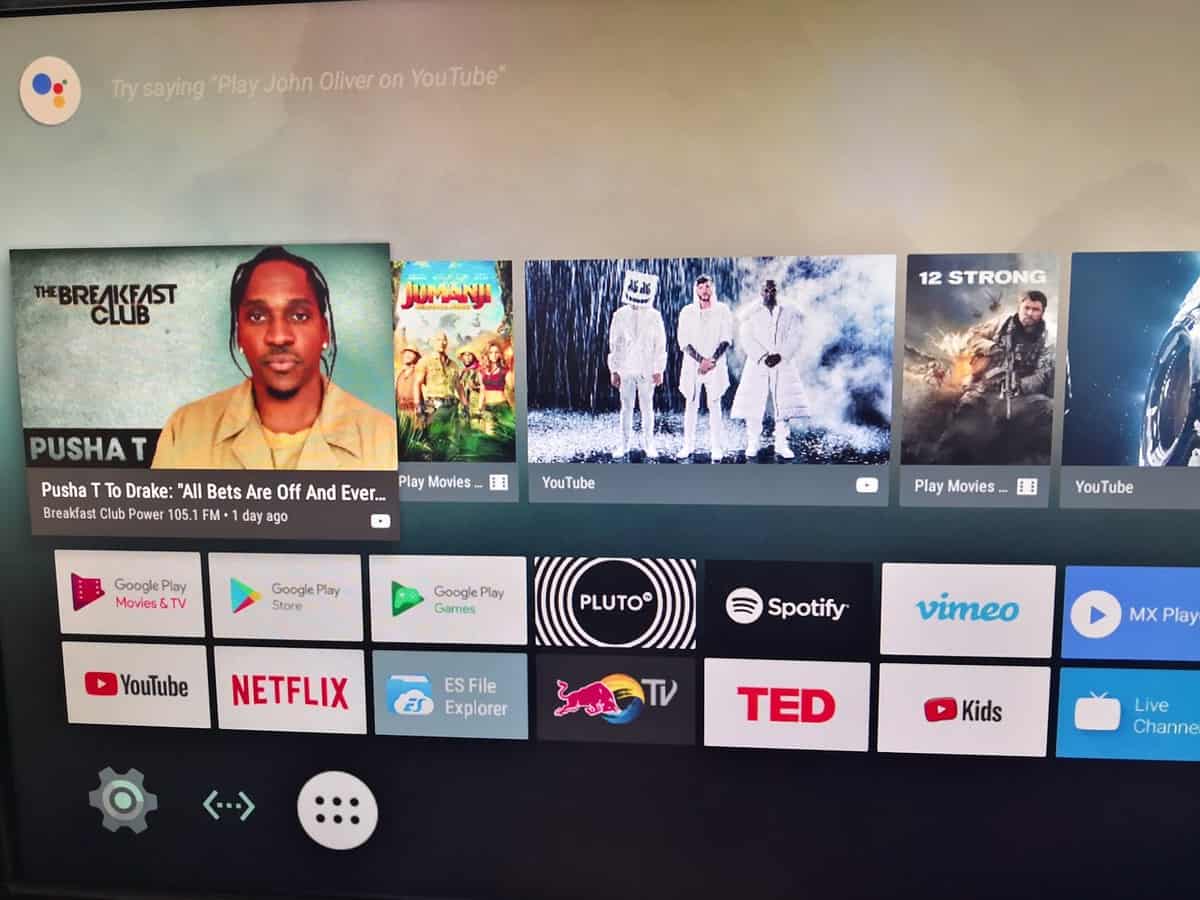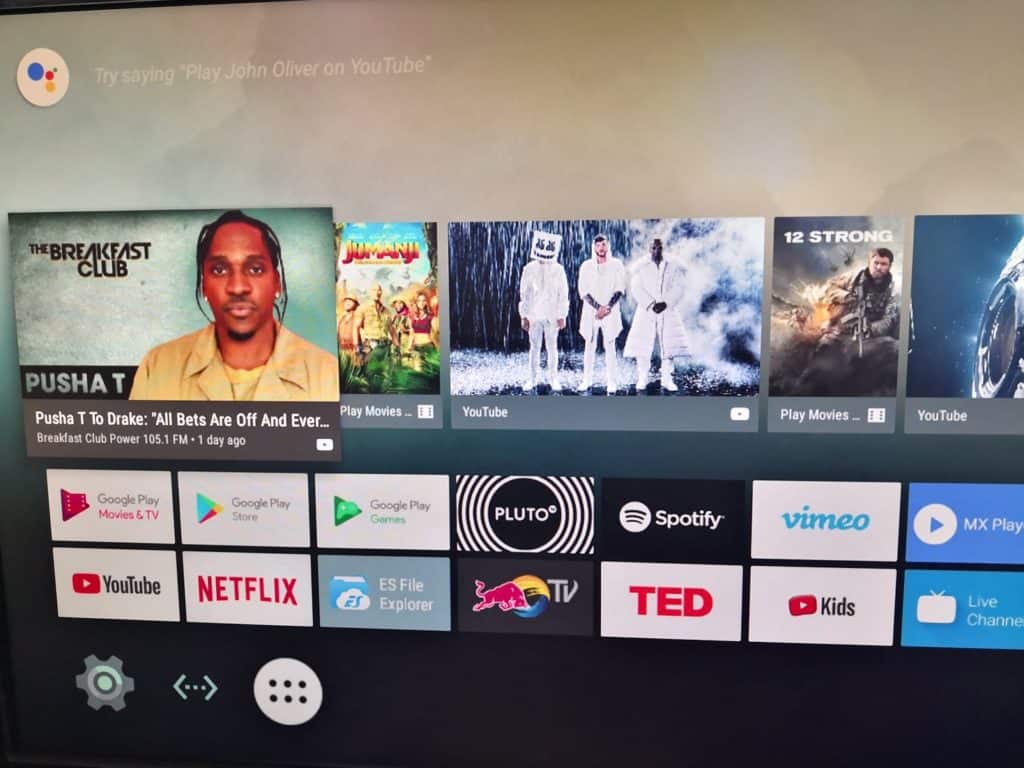 Unfortunately, it is not all perfect with this version of Android, the Play Store is there, but it is heavily restricted to apps. For UK residents there is only ITV player, no BBC, or All4. There is TvPlayer which gives access to some live streams and limited on-demand shows.
As with all Android devices, you could always sideload apps, though I am not sure how well things like iPlayer would work.
The Play Store does have both Plex and Kodi in there so you can download these and it will keep the software up to date for you.
Netflix is present and works well without having to sideload anything; the interface is just the same as the Shield so more user-friendly and responsive. Due to the issues with 4K DRM, Netflix can only play in 1080p.
[button link="https://amzn.to/2xxOgyW"] Buy the Abox A4 from Amazon[/button]
Voice Control
The remote has a built-in microphone with a dedicated button for to activate Google Assistant. I was happy to find it works well, I am not totally sold on voice control, but if you don't have a keyboard and want to search for something it can be much faster. When I tested it trying to find the above on demand apps, it works for all my searches without having to repeat myself.
Kodi & Plex
I don't use streaming or IPTV apps with Kodi or Plex. I have a media server and play all my content locally. The Abox runs both of these apps well as with everything else the interface runs smoothly and browsing my media is quick and responsive. I had no issues playing media of various formats. It comfortably handles high bit rate 1080P files with 5.1 DTS sound and experience no buffering issues with the default settings (over ethernet)
With some of the other Android boxes I have experienced some artifacting when playing media, but in this case, everything was displayed properly and looked great. I tested several file formats that I had in my collection. My 4K tests were limited to trailers in MP4 format. I didn't test Atmos as I don't have an Atmos setup so no files compatible with it.
Dolby 2.0 [PASS]
Dolby Digital 5.1 [PASS]
DTS-HD MA 7.1 [PASS]
ATMOS 1080 x1920 Bluray [PASS]
VC-1 HD [PASS]
4K – 3840 × 2160 MPEG4 [PASS]
Overall
I have been impressed with the Abox A4 if you are looking for something more affordable than the Nvidia Shield it is certainly worth considering. It offers most of the features of the Shield while being less than half the price. So if you don't want or need to do any serious gaming on it you could save yourself a few quid.
If you have your heart set on 4K streaming services, then other options like the Amazon 4K would make more sense. And if you want to set up streaming within Kodi, you will need to do it yourself with guides online.
[button link="https://amzn.to/2xxOgyW"] Buy the Abox A4 from Amazon[/button]