After not reviewing a tablet for years, this is the third in the past few months. The Android tablet market is not the best, most companies appear to have abandoned the concept of tablets.
This has left Samsung and Huawei fighting it out. Samsung is the way to go if you want a high-end device, but if you want something more mid-range, if not affordable, then I can thoroughly recommend the Huawei MatePad 10.4.
However, if the MatePad is too pricey for you, then you will need to look at some of the lesser-known names you find on Amazon. I recently received the £80 Vankyo MatrixPad S8, which wasn't particularly good but it was cheap and just about usable.
Costing around £130 the Dragon Touch Max10 is likely to be a far better solution offering a much more powerful chipset than the Vankyo.
Specification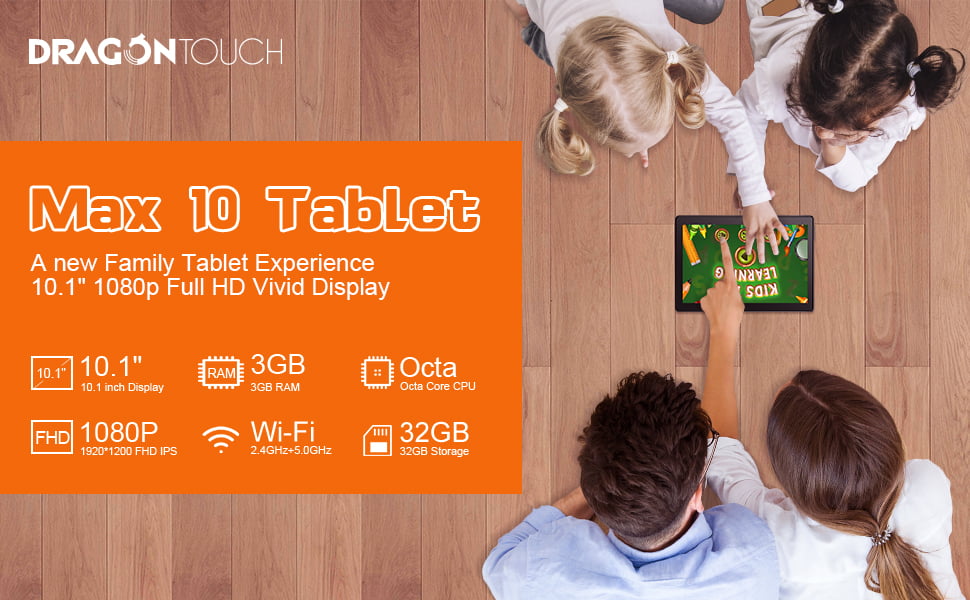 Display: 10.1-inch 1920×1200
Chipset: Unisoc SC9863a
28nm fabrication process

4x Arm Cortex A55 @ 1.6Ghz

4x Arm Cortex A55 @ 1.2Ghz

RAM: 3GB
Storage: 32GB
USB: USB Type-C
Unisoc SC9863a vs Samsung Exynos 7904 vs HiSilicon Kirin 695 vs MediaTek Helio P22
Looking around for affordable android tablets reveals a poor selection of choices. If you want a brand name, Samsung is about your best bet. Huawei still have the MediaPad T5 which is getting a little old now, then Lenovo has some options including the Lenovo Tab M8.
Unisoc may not be a well-known company for chipsets. Still, at first glance, the Unisoc SC9863a appears to be better specced on paper than the HiSilicon Kirin 695 in the MediaPad T5 or the MediaTek Helio P22 in the Lenovo.
The 28nm fabrication process is comically large compared to the 7nm found in current flagship processor, this will negatively affect the battery life.
In comparison the Exynos 7904 uses 14nm, the Kirin 695 is 16nm and the Helio P22 is also 16nm.
The Unisoc SC9863a has 4x Arm Cortex A55 @ 1.6Ghz with another 4 running at 1.2Ghz this is then using a PowerVR IMG8322 GPU.
The Samsung should comfortably outperform this with its 2 Cortex-A73 cores clocked at up to 1.8 GHz and 6 power-efficient Cortex-A53 cores at up to 1.6 GHz then an ARM Mali-G71 MP2 GPU.
HiSilicon Kirin 695 is getting old now, launched in 2017, it has eight ARM Cortex-A53 cores. Four cores can be clocked with up to 1.7 GHz (power saving cores) and four with up to 2.36 GHz (performance cores). Then a ARM Mali-T830 MP2. The high clocks of this chipset could likely offer comparable performance to the Unisoc
Similarly, the MediaTek Helio P22 uses a lower specced CPU but much higher frequencies which give it better performance based on GeekBench results.
Design / Build Quality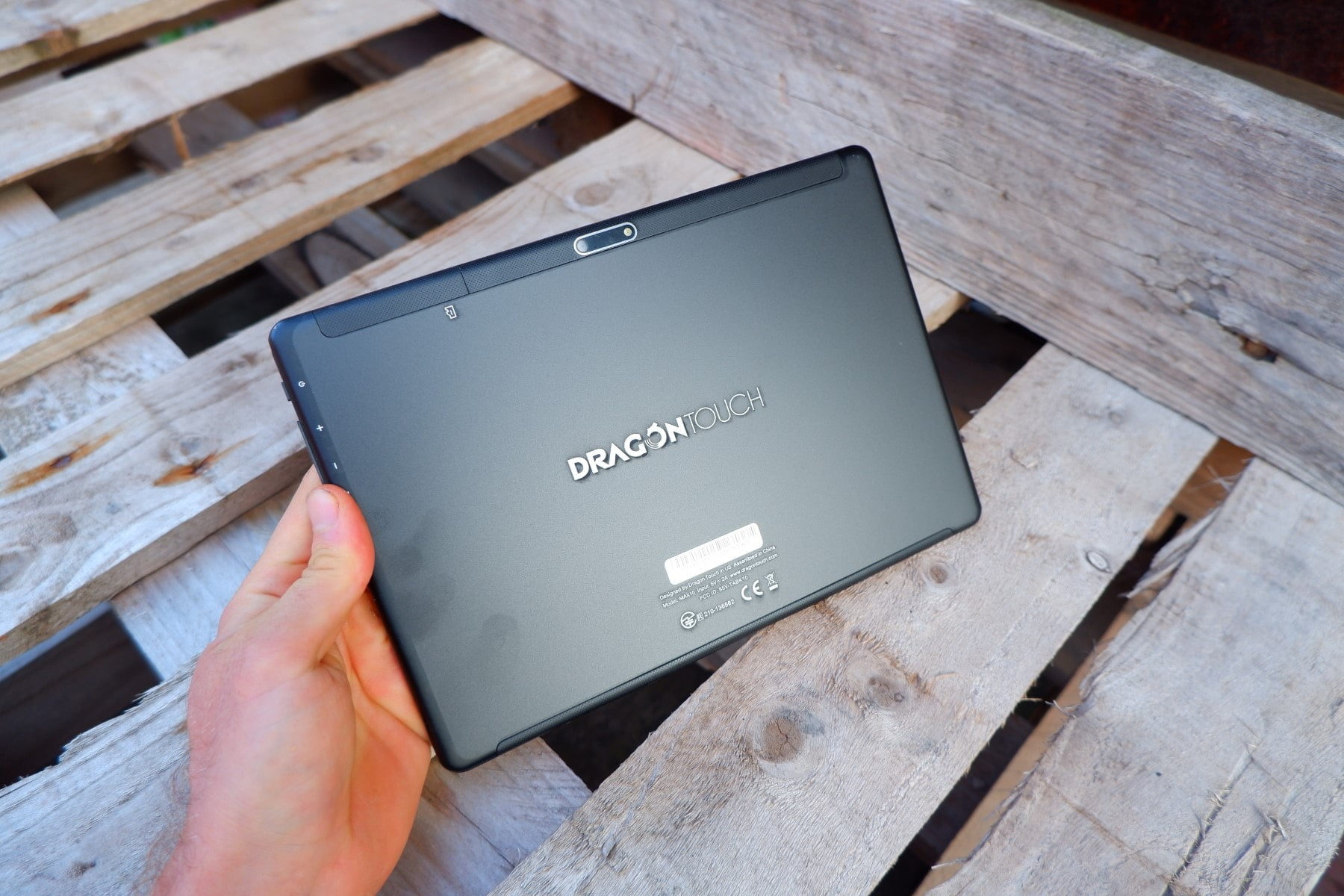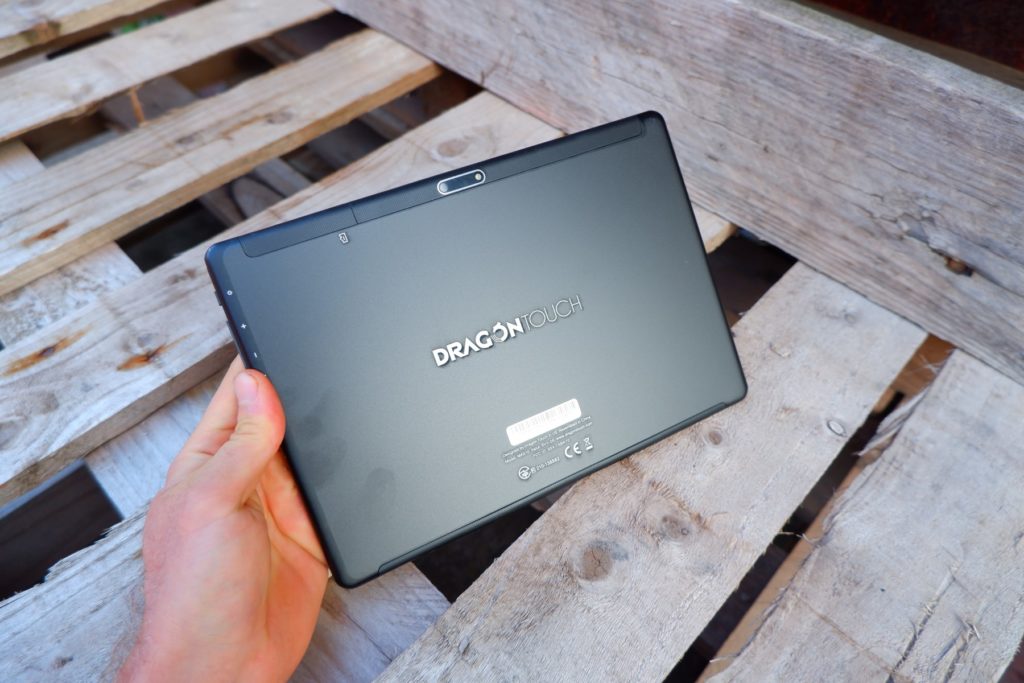 This is an affordable tablet, so the overall design and build quality are so-so compared to branded options. It is quite thick and heavy with massive bezels, the power and volume buttons all feel a little cheap too.
This does have USB-C though, which is a nice bonus for something so affordable, and you can upgrade the storage via microSD.
The display is not amazing, it has quite a grainy washed-out look to it, however, it is responsive and the high-resolution 1920×1200 doesn't appear to bog down the overall performance of the tablet.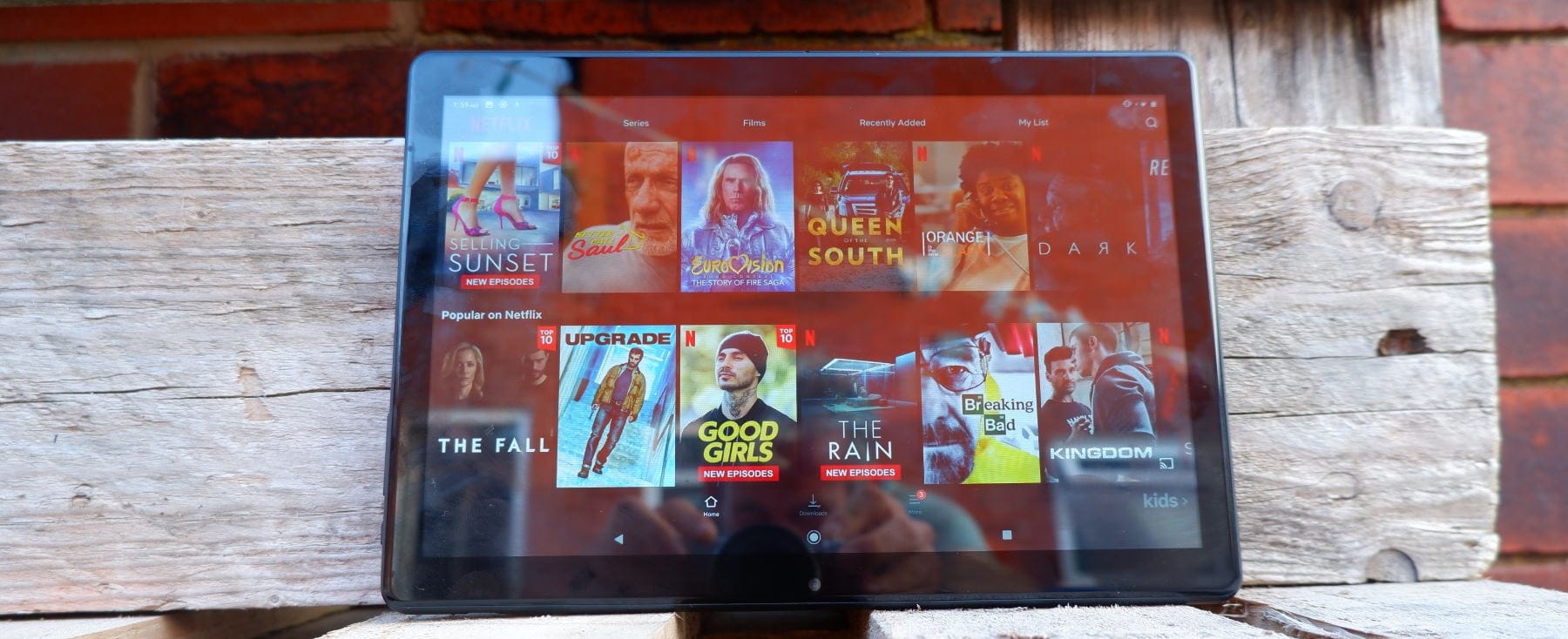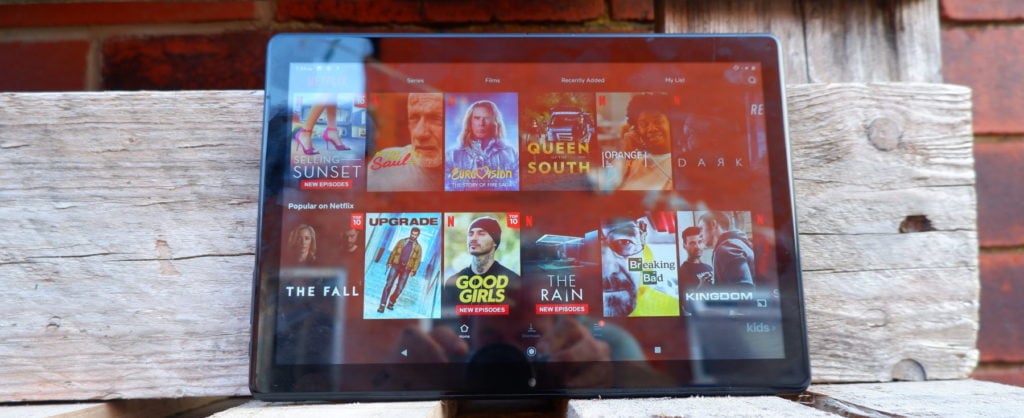 Performance and Benchmarks
Day to day performance for most simple tasks is quite good. Chrome, Reddit, Facebook, Instagram, Twitter and Gmail all work well, which covers about 90% of my usage.
Netflix runs well too, but you can forget about playing anything in HD as this lacks the DRM needed for it. This is probably a blessing as it keeps things running well.
I wouldn't recommend any serious gaming on this with some abysmal results for 3DMark.
As far as synthetic benchmarks go, things don't look particularly impressive, but a lot batter than the £80 Vankyo MatrixPad S8 I reviewed recently, the overall performance is reflected in this too.
In the above Antutu table, I left in some phone benchmarks as a reference point for performance to give you an idea of how badly cheap android tablets perform in relation to other popular Android devices.
The scores less than a third of what the Huawei MatePad 10.4 achieves, which is a reasonable affordable tablet which has been sold for as little as £199.
That being said, it is more than double what the Vankyo achieved, and you can really feel the difference, that felt like a chore to use at times, whereas this is OK.
Battery
Battery performance was not great, which seemed odd considering this has a 5000mAh battery, however when you look at Antutu and HW Infor they both report 2900mAh.
In general, I only got a few hours worth of use out of it, you certainly won't go all day.
I am currently trying to run the PC Mark battery test and will update this when it is completed
Android 9 not 10
One of the biggest issues you face with cheap no-name tablets is the lack of software updates. This uses Android 9, and the last security update was November 2019. Android 9 will continue to work well for a couple more years I would expect, but you won't get any new features that are introduced in future versions.
Security patches could become problematic depending on how serious you take this.
Price and competition
At £140 RRP you can currently get this tablet for £130 via an Amazon voucher.
The Samsung Galaxy Tab A 10.1-Inch is probably the best alternative, it costs a bit more and has less RAM. The Exynos 7904 chipset running it should offer much more performance, and it is upgradable to Android 10.
If you are willing to go through the hassle, potentially pay customs duty and have no warranty, importing something from GearBest and the like is often a good option for this budget. The Teclast T30 10.1 is £156 with a far better MediaTek Helio P70 chipset, more RAM and storage and a bigger battery.
The Huawei MediaPad T5 is getting old now, but it is also a viable alternative option.
Overall
If your budget is strictly lower than £150 for a tablet, then you will be hard-pressed to find better than the Dragon Touch Max10, that doesn't mean it is fantastic, it is just better than the other options.
It is much more pleasurable to use than the sub-£100 Vankyo MatrixPad S8 I previously used, and it is perfectly capable of handle most light tasks such as social media, web browsing and media playback including services such as Netflix and Amazon.
While you get a high resolution 1920 x 1200 IPS display, the quality of the actual screen is poor with a grainy washed-out appearance, but again, it is perfectly usable.
Battery life wasn't particularly impressive either, and it looks like the company is flat out lying about the size of the battery included.
The Samsung Galaxy Tab A 10.1-Inch is likely a better buy, but at £20 more I can appreciate this is a lot of money for some people.
Overall though, I can't find much to compete with this at this price, and the tablet works well for most of the things you will likely use it for.
Last update on 2022-05-20 / Affiliate links / Images from Amazon Product Advertising API