The hotly anticipated Motorola RAZR has finally been revealed to the public bringing back the iconic RAZR design but using a foldable AMOLED which gives you a full 6.18-inch display running at 876 x 2142 pixels.
Could this be the future of foldable phones or is it an expensive gimmick?
While the $1500/£1200 price tag is massive, it is a bargain compared to the £1900 Samsung Galaxy Fold and the even more expensive Huawei Mate X.
But don't get too excited at the thought of foldable phones becoming more affordable when you look at the specs of the new RAZR it is lacklustre at best.
Motorola Razr (2019) Specs
Motorola Razr (2019)
OS
Android 9 Pie
Display
Main: 6.2″ foldable pOLED HD (2142×876, 21:9)
External: 2.7″ gOLED (600×800, 4:3)
Processor
Qualcomm Snapdragon 710 (octa-core, 2.2GHz)
Memory
Storage: 128GB
RAM: 6GB
Battery
2510mAh
15W TurboPower charging
Cameras
Rear: 16MP (f/1.7, 1.22um, EIS, Laser AF)
Front: 5MP (f/2.0, 1.12um)
Connectivity
802.11ac WiFi
Bluetooth 5.0
NFC
USB 3.0 (USB-C)
Other
Fingerprint reader
Bottom speaker
Durability
Splash-proof water-resistant nanocoating
Size
Unfolded: 172 x 72 x 6.6mm
Folded: 94 x 72 x 14mm
205g
Colours
Noir Black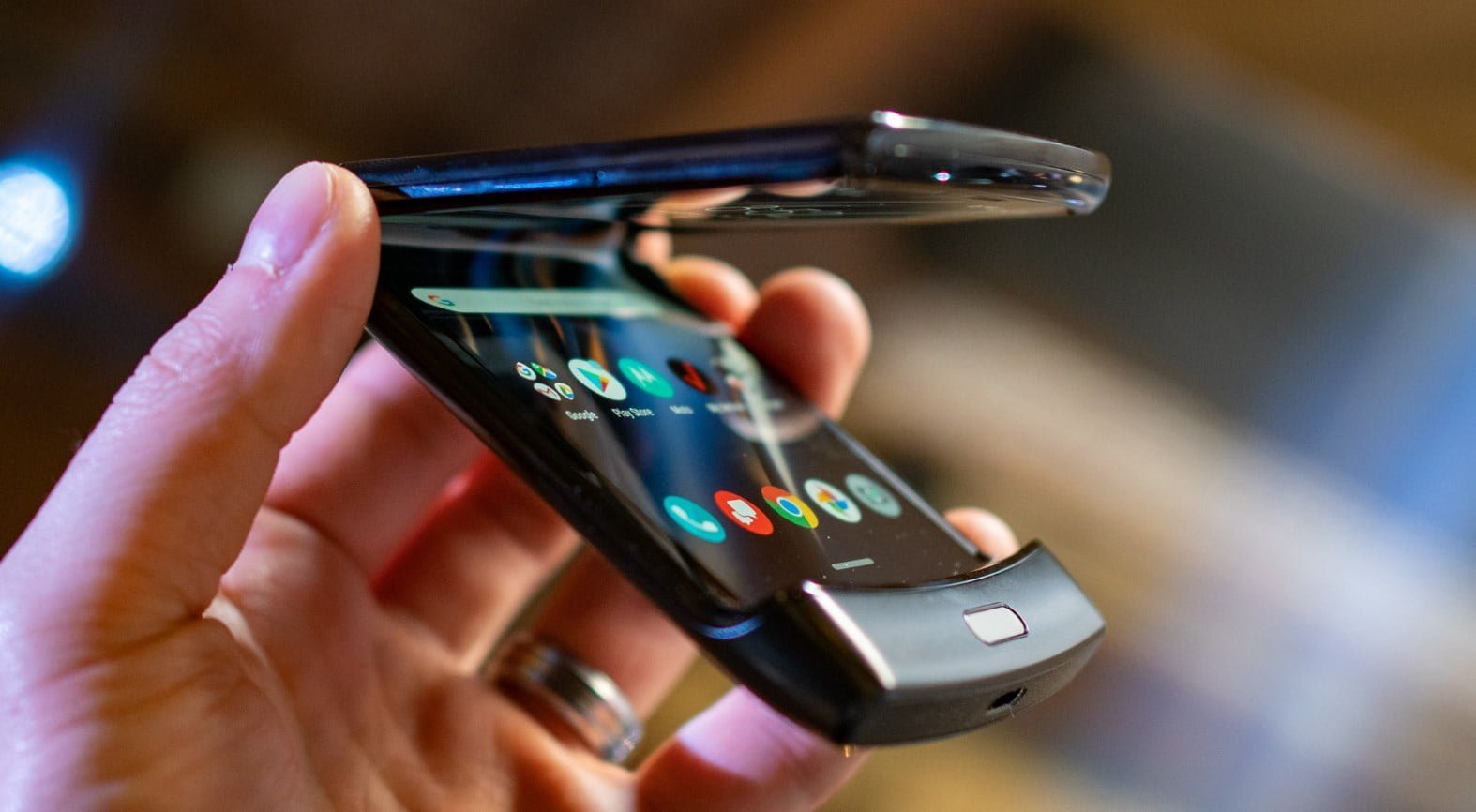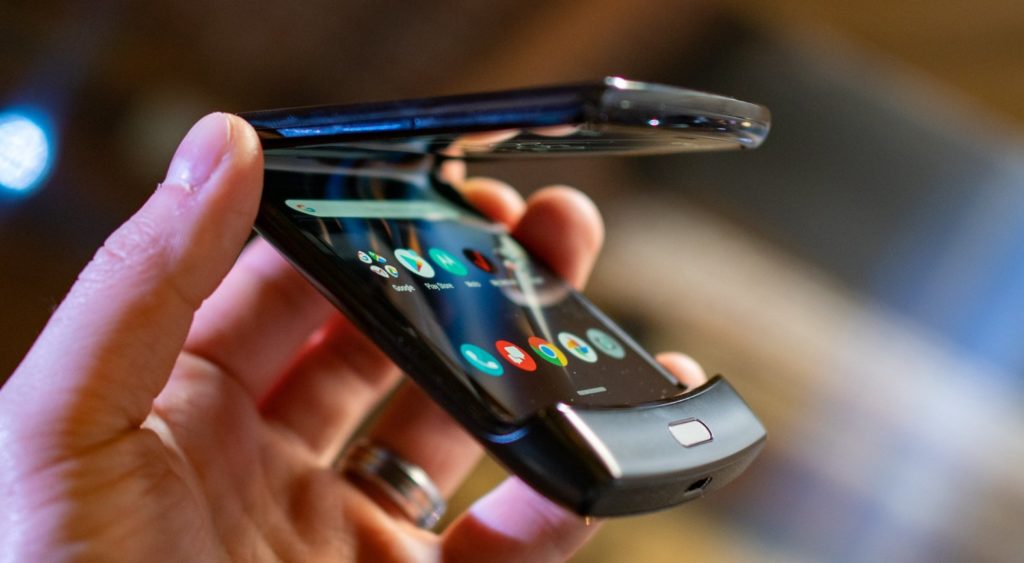 The Qualcomm Snapdragon 710 is the upper mid-range chipset launched last year and it features in phones such as:
Xiaomi Mi CC9
OPPO Reno
OPPO RX17 Pro
Realme 3 Pro
Nokia 8.1
The common thing about these phones? They all cost under £300 not to mention that they have a superior camera and battery spec.
If we compare it to the OPPO Reno, which has since been replaced by the Reno2 the RAZR specs are depressing.
The Reno has the same chipset, its display runs at a superior resolution of 1080 x 2340 pixels. Storage and RAM are the same.
For the camera, the Reno has a 48 MP sensor and 5MP depth sensor versus the single 12MP lens of the RAZR. There is a 16MP motorised pop-up, and then a 3765 mAh battery vs 2730 mAh.
All for a princely sum of just £279.99.
The OPPO RX17 Pro is currently just £249 on Amazon too with a similar spec but has a 12 MP and 20MP lens as well as the depth sensor.
On the bright side, you get a massive upgrade from the Motorola RAZR V3 which had a 2.2-inch 9-line display running at 176 x 220 pixels, with 5.5MB internal storage and was powered by a 680 mAh battery.
As far as smart features go, you could download logos, have 1000 phone number entries and a 10 number call log.
While this comparison is mostly tongue in cheek. Foldable phones have got a long way to go and Motorola have been struggling for a long time now. I doubt the new RAZR will be a commercial success but will it help invigorate the brand?
Last update on 2022-05-18 / Affiliate links / Images from Amazon Product Advertising API