I have previously posted about the new OPPO Reno with its quirky pop out wedge camera. Now the phone has gone official in China and it will be followed up with a European launch in Zurich, Switzerland on the 24th of April for the 5G model to coincide with their 5G launch. This will, therefore, make it the first 5G phone in the EU.
The Reno comes in three versions: the Reno and the Reno 10x Zoom Edition, and the 5G model. The former has a 6.4-inch OLED screen, a Snapdragon 710 SoC, and a secondary ultrawide camera, while the latter has a 6.6-inch display, a Snapdragon 855, as well as a third 10x-zoom camera that OPPO demoed back at MWC in February. The 5G is not officially launched so specifics of it are not certain, but it will share most of the features of the Reno 10x Zoom.
The OPPO Zoom could potentiial topple the P30 Pro as the best camera phone on the market. This phone packs a 13-megapixel f/3.0 periscopic zoom camera which on paper is superior to the P30 Pro. This is then matched up with 8-megapixel f/2.2 super wide camera (120 degrees) and a 48-megapixel f/1.7 main camera (Sony IMX586 sensor). Together, these three rear cameras cover an equivalent focal length ranging from 16mm to 160mm, thus offering 10x hybrid zoom.
The selfie camera is inside the pop-up wedge and this is 6-megapixel f/2.0 lens and will allow the phone to have a screen-to-body ratio of 93.1%.
I should be attending the event on the 24th where I will get some hands-on time with the camera and hopefully experience 5G for the first time.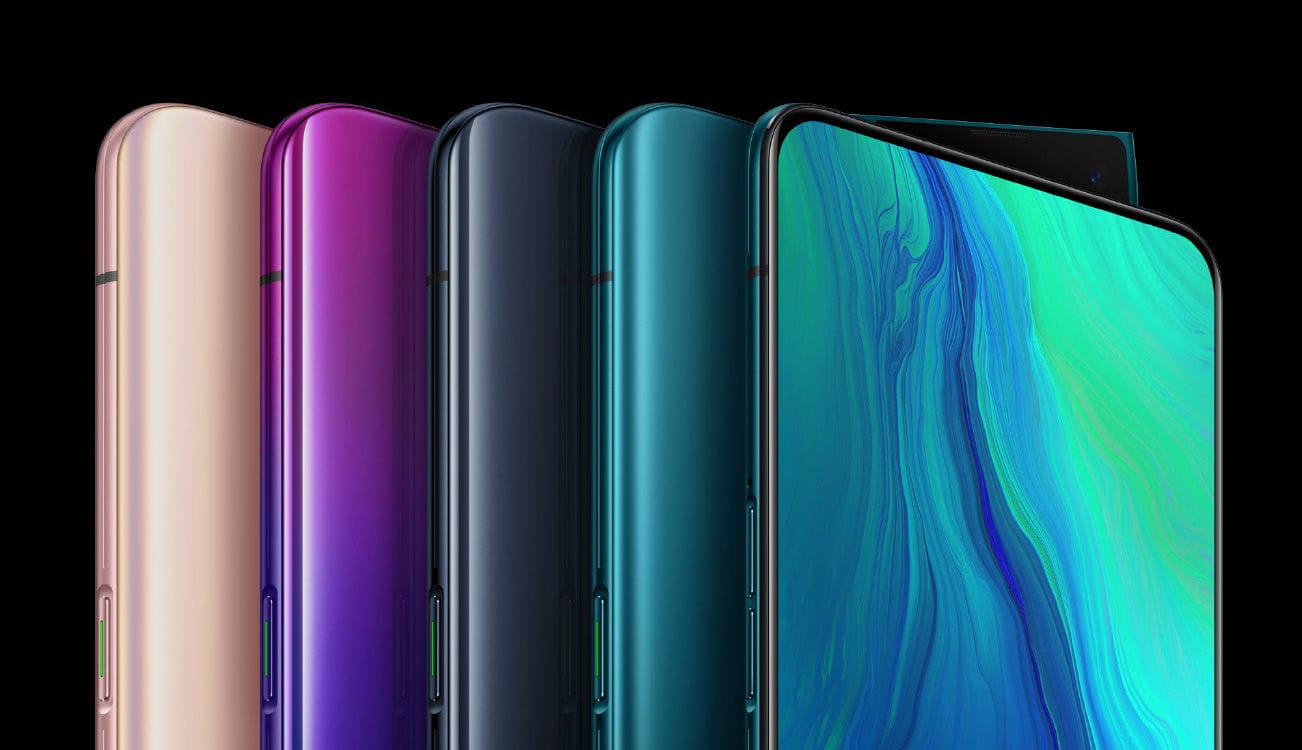 The full 5G press release is below:
The first step towards 5G official launch: OPPO partners with Swisscom for commercial launch in Europe
OPPO's Reno 5G will usher in a new era of connectivity as the first 5G smartphone to market on the Swisscom 5G network
April 10, 2019, ZURICH – Today, OPPO and Swisscom, Switzerland's leading telecoms and IT provider, announced their plans to bring the first commercially available 5G device. The OPPO Reno 5G debuted in Switzerland with Swisscom at an exclusive launch event in Zurich.
The occasion marks the first major milestone in OPPO's "5G Landing Project," an initiative to drive collaboration with global network operators to promote the implementation of 5G products and services, empower new use cases for consumers and connect new industries. Swisscom is an inaugural member of the OPPO 5G Landing Project, which was announced at Mobile World Congress in February and already counts several leading global network operators as project partners.
At the event OPPO unveiled its first 5G smartphone, "OPPO Reno 5G" for the first time and gave attendees a glimpse of the design and features of the phone, which are expected to be revealed at the European OPPO Reno Series Launch Event later this month.
Having acquired spectrum, the Swisscom 5G network is expected to be successively rolled out across the whole of Switzerland by the end of 2019. Supporting the sub6 n78 band in market, OPPO's Reno 5G will enable 5G connectivity wherever Swisscom 5G networks are available.
Speaking at the Swisscom event, Henry Tang, OPPO Director of Standards and Head of OPPO Standards Research Center, laid out OPPO's vision for 5G and the emerging era of intelligent connectivity together with Swisscom; "5G will enable unprecedented connectivity – changing the way we interact with the world around us. Every player in the 5G industry will benefit from the next-generation transformation and in turn, be given the opportunity to have a corresponding impact on the industry's 5G future."
Tang added: "From day one OPPO has strived to reshape user experience beyond expectation. 5G is going to enable that – and so much more. Success in the 5G era requires a robust ecosystem of device makers, operators, network equipment manufacturers and application and content providers to drive growth and bring revolutionary experiences to consumers. We are thrilled to have strong partners like Swisscom with us as a part of our 5G Landing Project as we bring Reno 5G to market and enter an era of truly intelligent connectivity. OPPO looks forward to pioneering in the era of 5G together with Swisscom and making an impact that improves the lives of users in Switzerland and worldwide."
Dirk Wierzbitzki, Head of Products and Marketing and Member of the Executive Board at Swisscom, said: "Swisscom is committed to technology leadership and to driving the future of connectivity for users in Switzerland. We are pleased to be taking an integral step towards that future together with OPPO as we bring the first real 5G experiences to Swiss consumers with OPPO's Reno 5G smartphone."
OPPO Reno 5G will combine powerful connectivity with revolutionary innovation in design, photography and performance to create exceptional experiences. Reno 5G is designed with a proprietary pivot rising structure, enabling a screen-to-body ratio of 93.1%. A pioneer in cutting-edge photography technology, OPPO is debuting 10x Hybrid Zoom commercially for the first time ever in Reno's triple-lens camera. Running on the latest ColorOS 6 operating system and equipped with the Qualcomm Snapdragon 855 chipset, a 4065mAh battery and VOOC Flash Charge 3.0, OPPO Reno 5G packs exceptionally high performance, power and charging efficiency.
OPPO Reno 5G will be available in Switzerland at Swisscom Stores from May and be rolled out to additional markets worldwide over the coming months. OPPO's Reno series will officially launch in Europe on April 24th in Zurich and was officially launched in Shanghai today.