We're living in the age of the smartphone. Technology seems to be advancing so fast that it's hard to catch up. You become accustomed to your old phone, and there's a newer model that makes your heart flutter.
It's fun for us to see what the new features are, but keeping up to date with tech also means that we need to find something to do with the old phones. In this post, we'll go through the various ways in which you can sell your phone for cash or trade it in.
There are a few options:
Sell: If your phone is in good working order, you'll get a decent price for it.
Donate: If you're not concerned about the money, donate it to a worthy cause.
Recycle: If the phone's too busted to fix up, recycling is a good option.
Repurpose: If you want to hang onto the phone, find another useful way to use it.
We wish that we could put a dollar amount on it, but there are too many variables. The make and model, age, popularity, and condition of the phone all play a role. Here are some ways to find out what it might be worth:
SellCell is the No. 1 phone trade-in price comparison site in the US. This service will compare all the used phone companies out there and ensure you get the best price. For example, if you wanted to sell an iPhone X the Amazon trade-in program will give you $290.05 but Cell4Pets will pay $376
Another recommendation is BankMyCell to trade-in your old cell phone. It's got a clean interface and will provide you with the phone trade-in value, timescales and other buyback options.  This has different results to the first recommendation, but approximately the same prices.   
Phone Value Calculator: Punch in the stats for your phone and eBay will give you an estimated value. This is drawn from the value of similar phones, so use it as a starting point.
Many carriers have a cell phone buyback store policy, or at least allow for a cell phone trade-in. Just check whether they allow you to trade-in your phone for cash or store credit (it's normally the latter).
What are similar models going for? Can you find buyers who offer cell phone recycling for cash?
How You Can Sell Your Phone
Go to Retailers
Check for stores in your area that offer this service. The advantage here is that the sale is quick and easy. You take your phone in and get cash for it at the same time.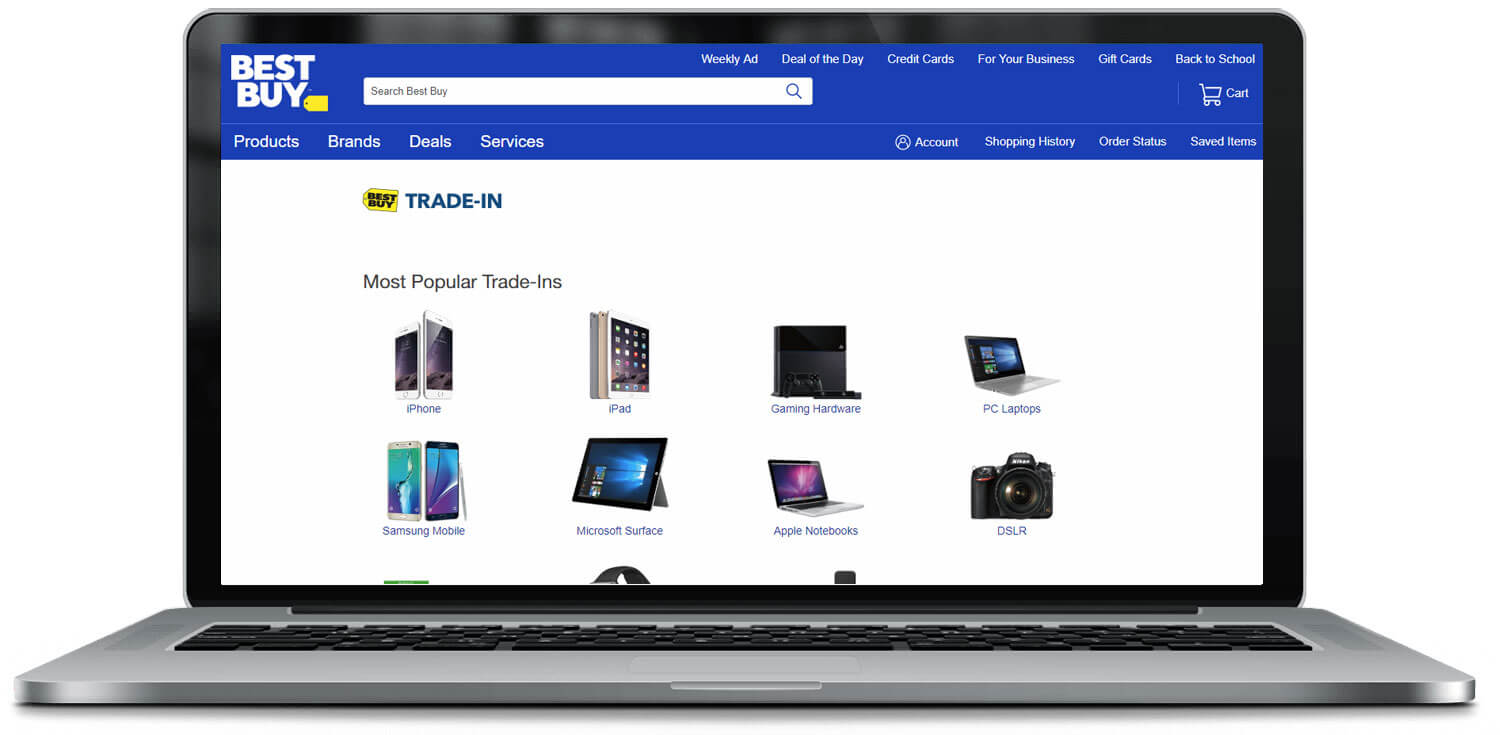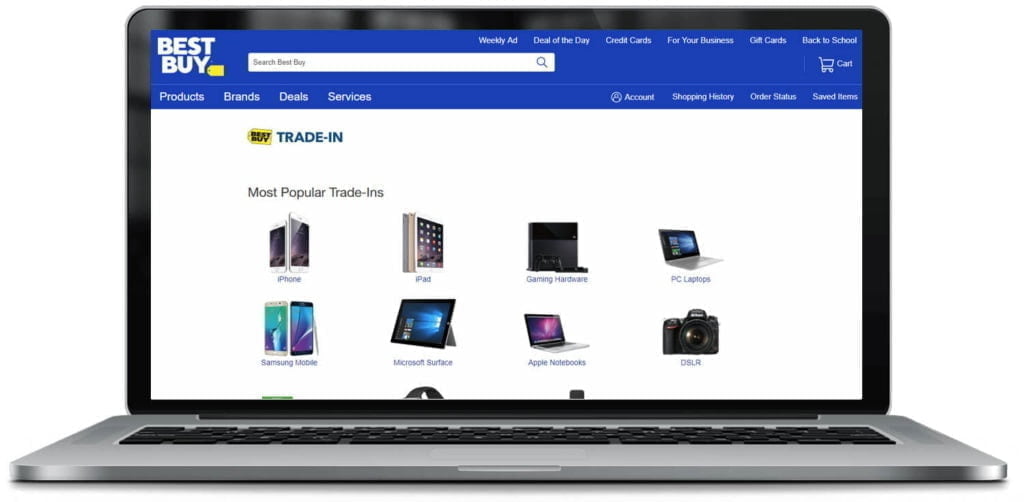 The downside of this convenience is that you won't get as much as you would on the open market.
Here are some options to consider:
: The catch here is that the company only looks at models that are in good shape.
: If you enjoy gaming, earn some store credit by selling your device.
Online Trade-In Services
These services are convenient. Better still, they often offer better deals, too. They can afford to because they're not running a brick-and-mortar store.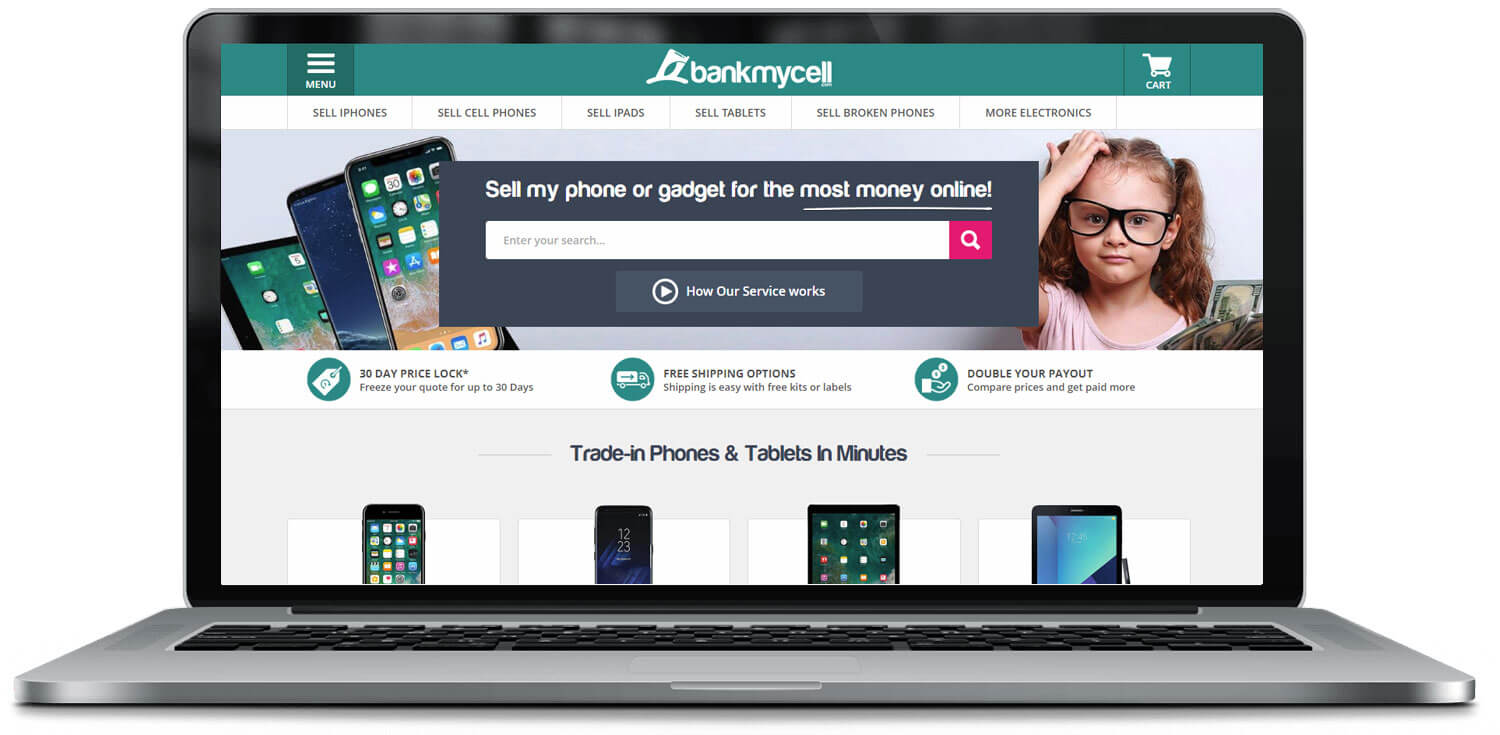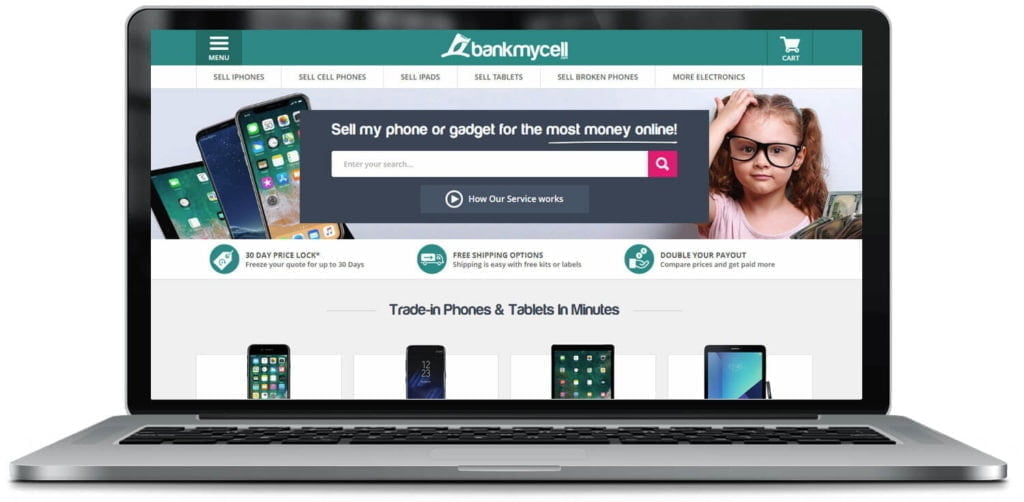 The downside is that you'll need to mail your phone to them to get a final price. You'll then have to wait a few days to get the gift card or check. That said, it's not all that long, and you stand to make more money.
If you don't like what they've offered you, call the whole thing off. They'll mail your phone back.
: Start off at this helpful site. They offer competitive rates and the most comprehensive breakdown of your options. You'll just need to decide which option is best for you and then take them up on that one.
: If you don't mind getting an Amazon gift card, check out the company's trade-in program.
: This is an 'oldie but goodie.' They offer great service, and their customers appreciate them. We wish they'd offer more competitive rates, but you can't have everything.
Selling Your Phone Online
If you're willing to deal with the aggravation of an online sale, you could make a bit more money. We recommend proceeding with caution. If you're going to meet someone to show them the phone, meet them in a public place.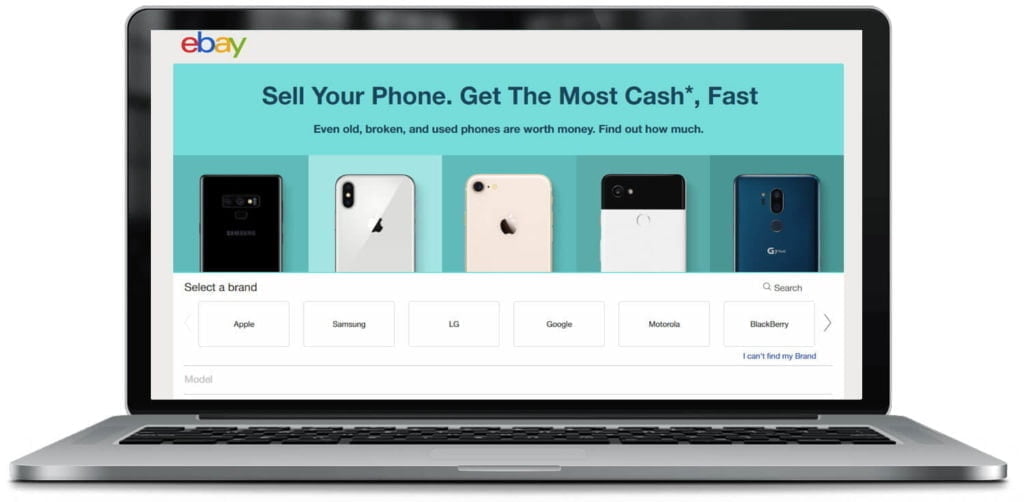 Never give them the phone without having the money in your hands. Word your advert carefully and get ready to deal with some schmucks.
: This is one of the best-established online classifieds for a good reason. You won't have to pay commission on your sale here.
: The advantage of selling on eBay is that the company handles all monetary transactions. You pay them a percentage of the sale for the privilege, though.
How Would I Recycle My Phone?
Again, you have a wide range of options here. If the phone is working, you might even get some money for it. If it's been trashed, you'll be able to dispose of it safely for free.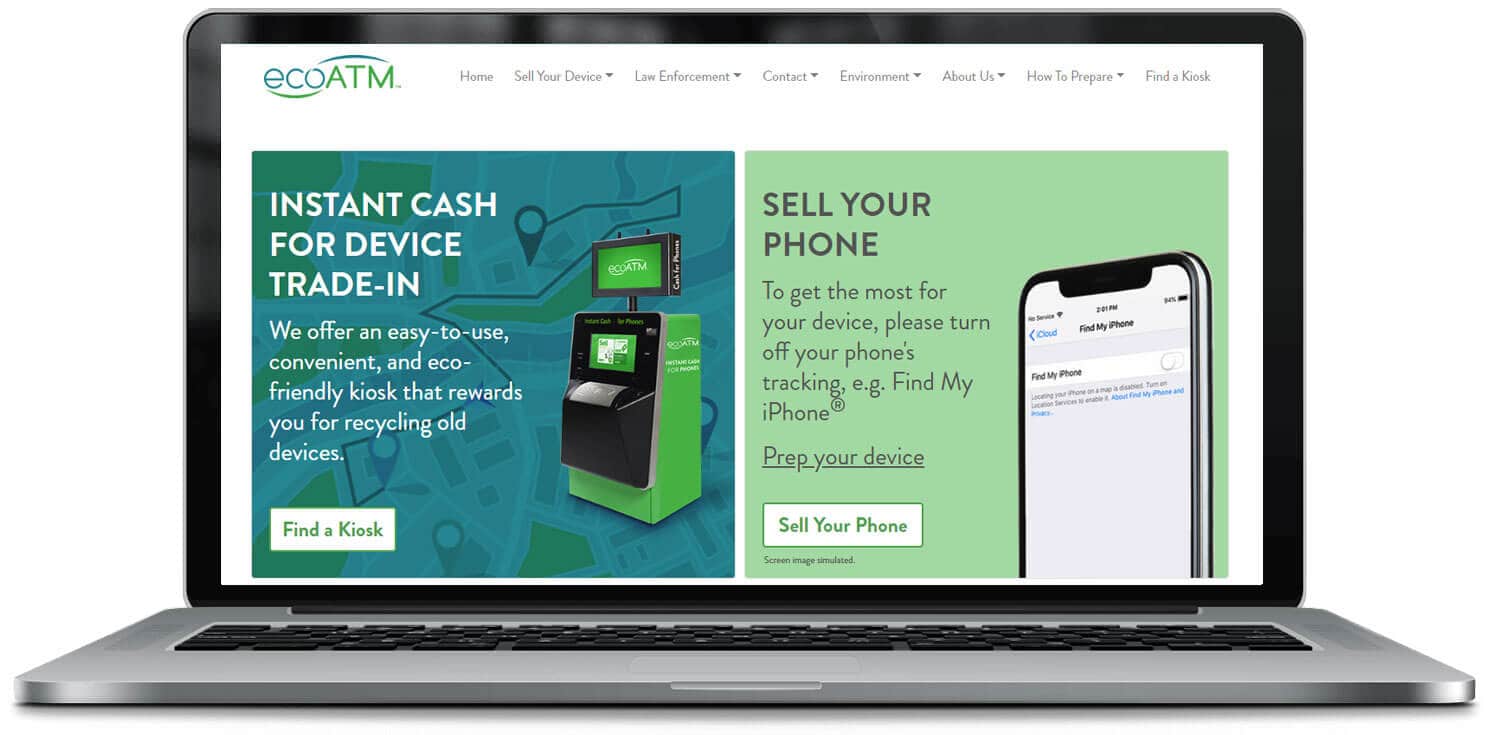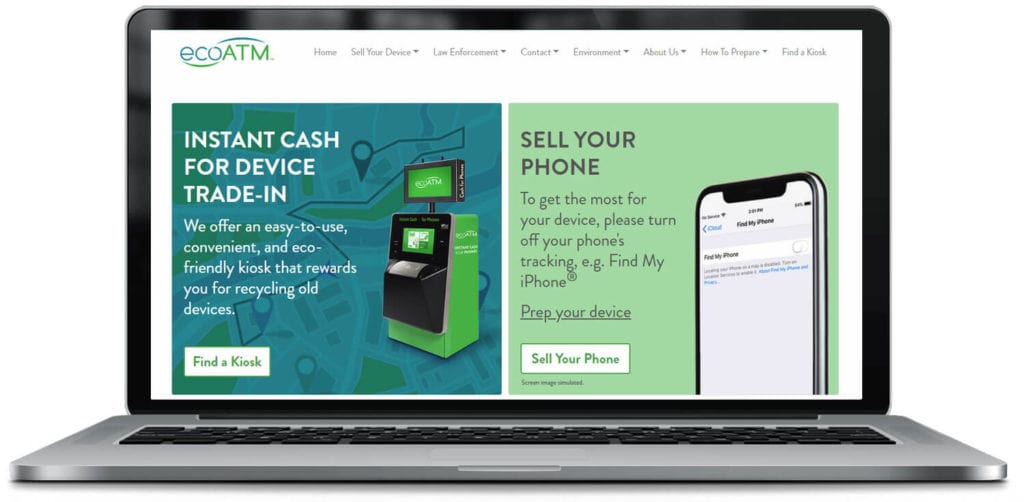 Do check with local charities on this score – they often offer this service.
: This is a simple enough option. Register with the company and get a quote. When they've confirmed the value, you get paid out. There are several kiosks dotted around the country.
: This only applies if you have an iPhone or iPad. You're able to go into any Apple store and get a valuation. If you accept the offer they present, you can use the money on a purchase in the store. Alternatively, you'll get a gift card for iTunes.
: Just check around. A lot of electronic stores will buy your old phone. Failing that, it allows you to dispose of it safely.
: Many municipalities have turned to recycling as a way to reduce waste. Find out if they have a program for cellular devices as well.
Donating Your Phone
Donation is another option to consider. You can also use the current market value for the phone as a deduction on your taxes. Just ensure that you get a letter or receipt from the charity confirming the transaction.
Can I Just Give it Away?
Yes, but do ask a local charity that you support first. Churches also often have programs of this nature. Otherwise look out for charities like Secure the Call, Cell Phones for Soldiers, or Medic Mobile if you're looking for ideas.
What Other Use Could the Phone Have?
If it's in reasonably good working order, your phone could be repurposed as a smart hub controller or a nanny cam. What else can you think of to do with it?
Common Questions
Why should recycling be on the list?
It's difficult to imagine, considering that one small drop can crack the screen, but it happens. Phones are hardy, that is, in terms of biodegradability. If your only option is to throw out the phone, make sure it goes to a company that can recycle it.
Is it just an urban legend that there's gold in there?
It sounds like an urban legend, but it's true. That said, we're talking less than half a gram, so it's not worth a lot. The other rare metals, like palladium and platinum, are potentially worth more.
Which parts of the phone can they recycle?
There's a lot of recyclable bits, and that's why it's a shame that so few people bother. The most important elements are the rare metals, but the electrical components may be reusable, too. The case and glass are recyclable.
What will they do to the phone?
Most companies will opt for refurbishment if that's possible. That means that they clean up the phone and fix it up for reselling. They make a nice profit, and the new owner saves on costs.
This relates to newer models here in the States.
Older models might undergo similar treatment. They might travel further, though. They're popular in developing countries where it's not all that easy to find newer models.
If your phone is in bad shape, it's going to be used for spares or stripped down.
Do I sell it, donate it or recycle it?
All three options have their advantages. You'll need to pick whichever one works best for you. Why not get an idea of the value on a site like BankMyCell before making your final decision?
Is a busted-up phone worth anything?
That's going to depend on how damaged it is. If it's just a cracked screen, you should be fine. If it won't work at all, it's not going to be worth much, if anything.
Which bin should I put it into?
Some recycling services can handle electronic waste, but not all of them. The Lithium batteries in the phone require special handling, and it's not always worth it for recyclers. Check with the service before dumping your cellular device.
Summary
You thought that your old cell was worthless. Weren't you glad to learn otherwise? We can't guarantee that you'll get a boatload of cash for it, but you'll probably get something.
Best of all, though, you clear some clutter and do the right thing for the environment. Whether you're selling the phone or having it recycled, it's not going to end up on the landfill. You score some serious 'brownie' points and possibly even a fistful of cash.