UCam247 Moobox ProXT Review
Summary
Half the price of some options on the market, while offering better specs than the similarly priced Blink XT
Features -

80%

Performance -

75%

Ease of Use -

80%

Price -

98%
*This review has been updated to reflect the new firmware which addresses my main gripe with motion detection*
In the past few years, the wire free outdoor camera market has boomed there are now dozens of options on Amazon. I have recently reviewed the Ring Spotlight, Eufy E, and D-Link, all of them being great choices, but they all cost over £200.
Blink XT has always been my main recommendation for an affordable outdoor camera, but now there is the UCam247 Moobox ProXT which is priced the same as Blink but has 1080p, 7 days free cloud recording and local recording via a 16GB pre-installed microSD card. Unlike Blink this also comes with a built-in rechargeable battery that is charged via microUSB.
Moobox claims that the camera has up to 4 months running on one charge. Plus, Moobox cameras have a 120° wide angle lens, 2-way audio, PIR motion sensor, IR night vision to 16 feet and more.
[content-egg module=Amazon template=list]
Design and Features
This adopts the very familiar design that was established with Arlo, it is a bit smaller than competing brands but the overall build quality feels good. The microUSB port is hidden behind a rubber grommet, and this feels secure enough to keep out the elements even with the UK weather.
Along with the microUSB port, there is a small button which is used with the setup process.
Just like Arlo, Eufy, and D-Link, this has two mechanisms of attachment, either via a magnetic dome or via a screw on attachment. Keeping the cost down you only get the magnetic stand but the threaded hole is of a standard size, and I was able to use the same mount that I have used for the past three security cameras I have done. A quick look t Amazon shows you can get a decent quality 3 pack of screw mounts for just £7.99.
For the hub, it is tiny, especially compared to the past three reviews I have done. It is a bit plasticy and uses a circular pin power cable rather than microUSB, even though it plugs into a USB port. Not a significant issue but it is nice to have the universal nature of microUSB to power my devices.
Set up
Set-up was slightly more involved than some alternative options, though it was less problematic than my recent Ring Spotlight camera review. You need to download the app and sign up, then you need to add the devices, first the hub then the camera.
Adding the hub was easy, you scan the QR code and it paired up quickly with no issues. Adding the camera was a little more confusing, you had to hold down the power button to switch on the camera, then hold it down again for 2 seconds, then hold down the button on the hub for 2 seconds. While this is not technically difficult, there was not much feedback when the camera had paired. I ended up just leaving it, and when I came back, later on, it was working.
App
The app is designed well enough, and it is easy to use, but it is a little barren in terms of functionality compared to most other systems. This is clearly what differentiates this between a sub £100 and £200+ system.
Motion detection is the main area where functionality is cut back considerably; you have an option for on or off. No scheduling, sensitivity or zones. This affects the performance substantially, where I located the camera, pointing to my front door, bushes being blown in the wind would set it off.
Similarly, there is no scheduling for alerts, in fact, there is no option for alerts, they are active if motion is on.
Looking on the Amazon page, the company have stated that there will be a firmware and app update with the ability to set schedule for motion detection activation based on select time periods and days of the week. This is coupled with other new features and updates also included in the forthcoming app updates. However, this was dated back in January, and as far as I am aware, the functionality is not there yet (I have upgraded the firmware).
All the above striked out text was innacuracte, while I thought I had updated the firmware fully, I hadn't when I had tried to adjust the motion settings, or something else equally stupid.
When both the camera and hub are fully updated you have multiple options within the motion sensitivity which resolves the main issues I had with this system. This includes scheduling, video duration and motion sensitivity.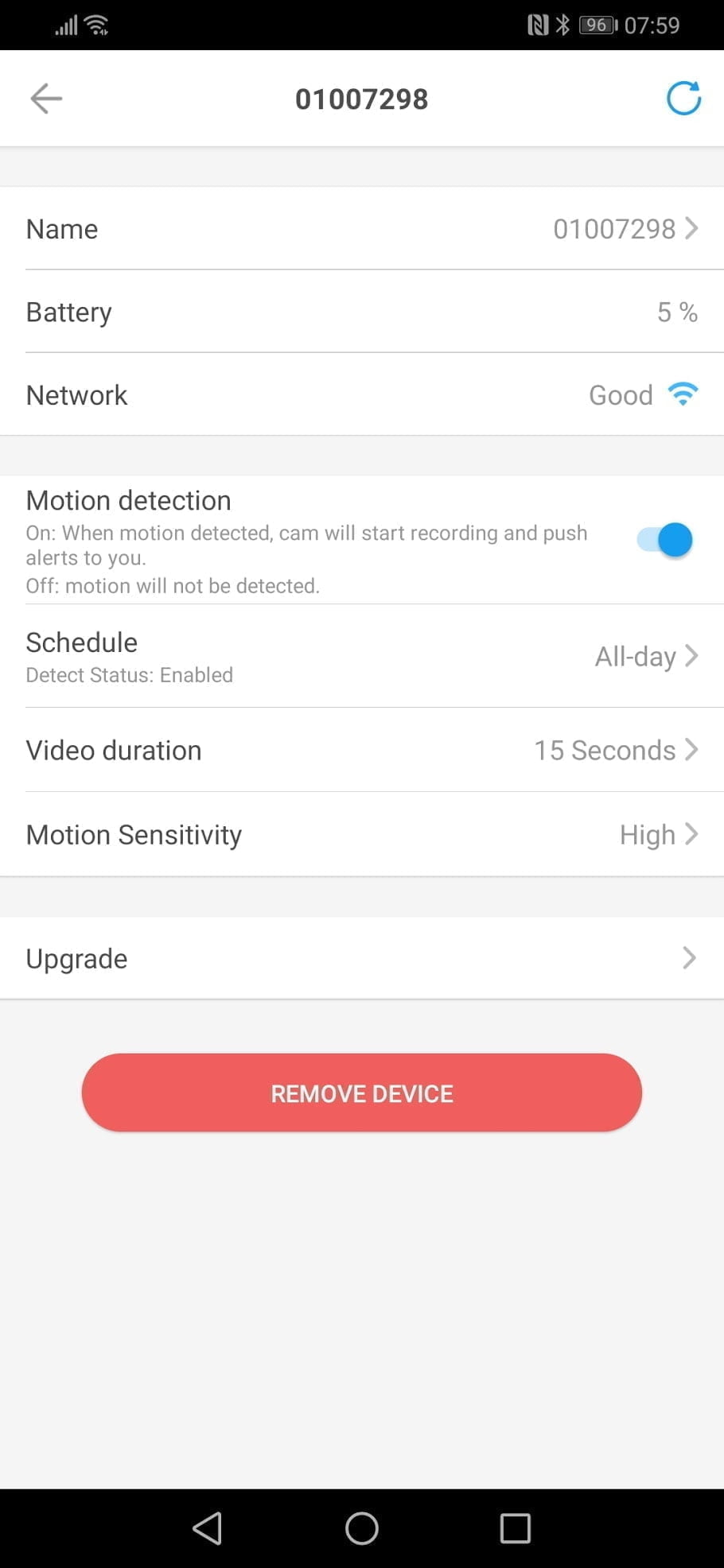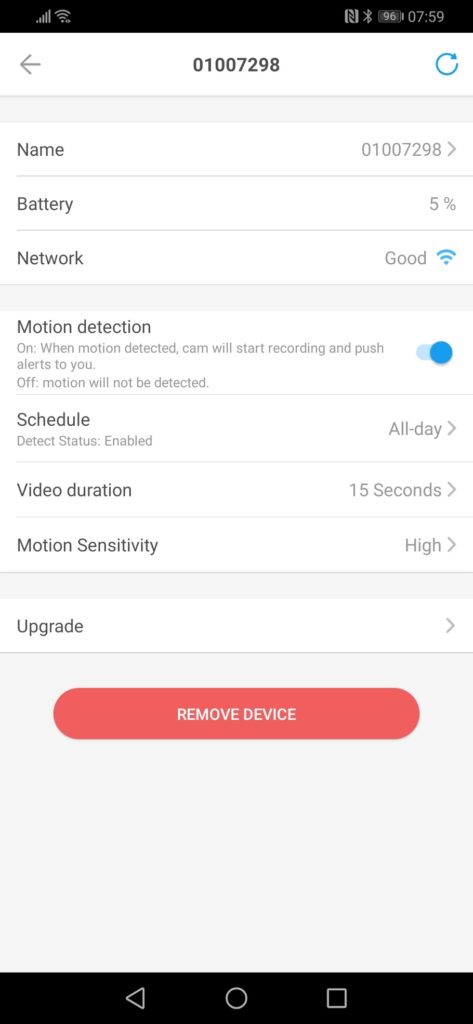 Viewing and download events that are triggered by motion is very simple, with the interface logically laid out with a thumbnail of the video, camera name and time of recording. You have the option to load the footage in landscape giving you a detailed view of any video recorded. Downloading a video is a quick tap of the download button.
This system also lacks any other smart home features, so there is no IFTTT, Alexa or Google Assistant. Personally, I rarely use any of these features on my outdoor cameras so it isn't something I feel is a major omission.
Performance
Video performance is excellent, at least it is not noticeably worse than more expensive systems I have used. There is some pixilation when the video starts recording, but this clears up within a second. Most importantly it is detailed enough to make out anyone that the video records, and the wide angle lens covers a large area.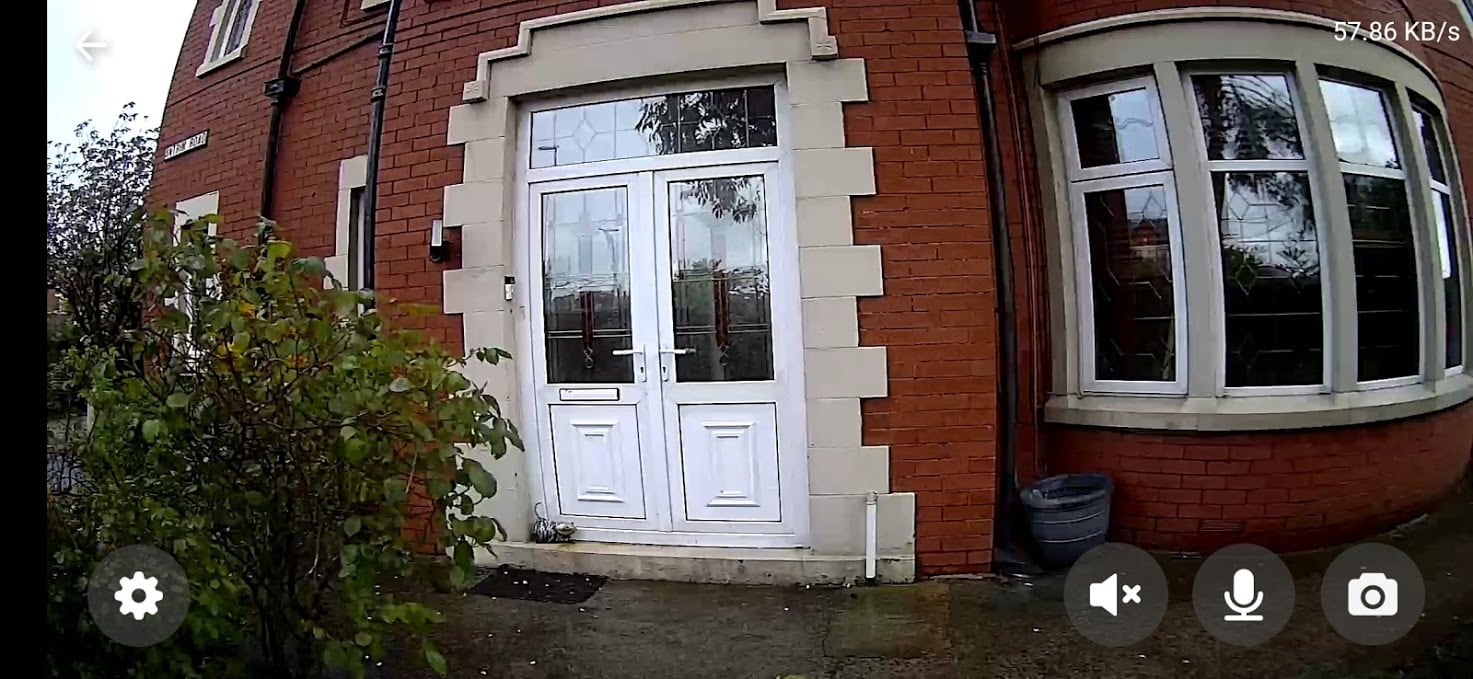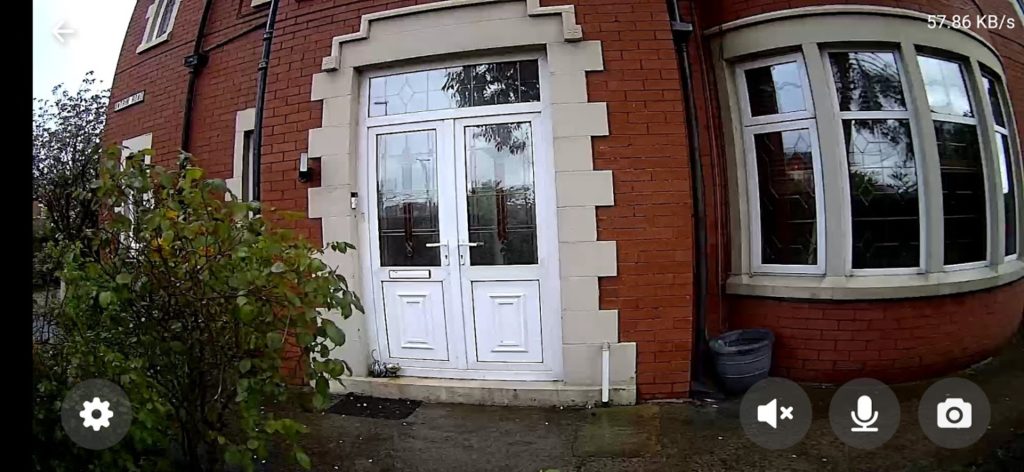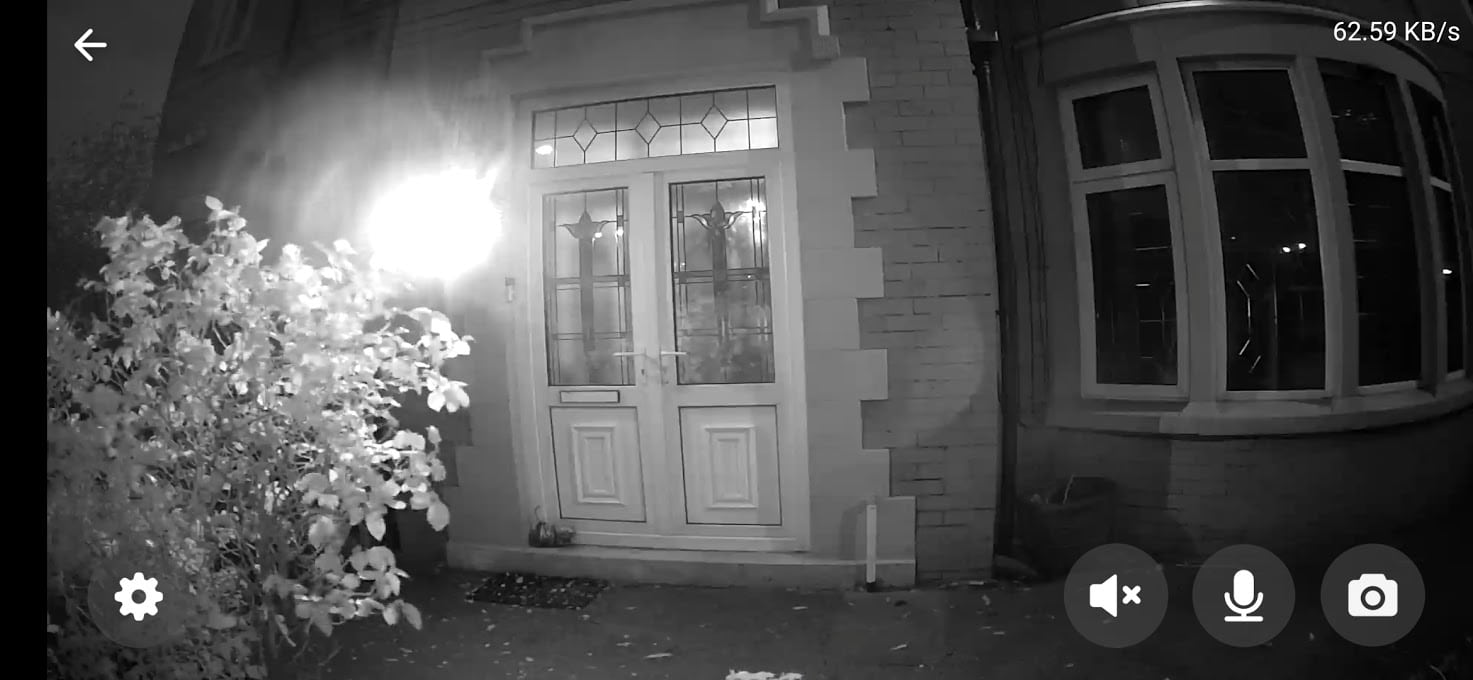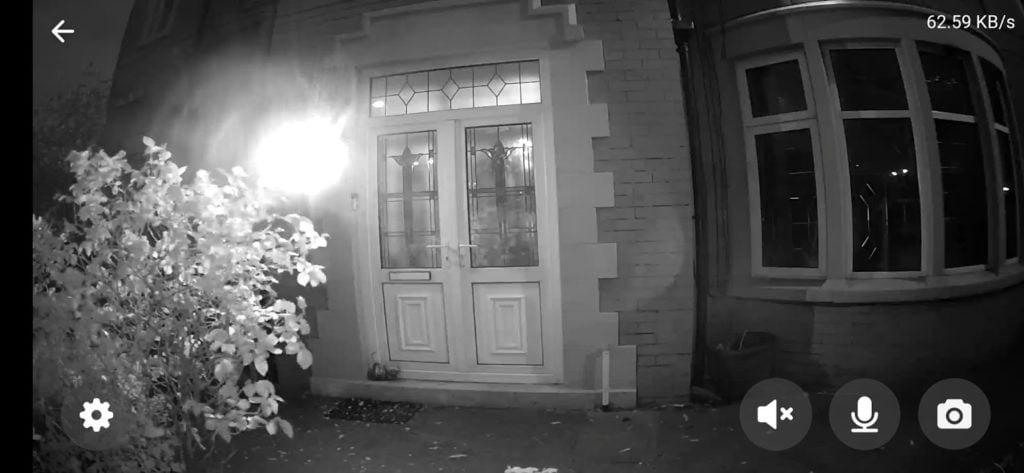 The main issue is the lack of scheduling and sensitivity means you will get a lot of false positives unless you optimise your placement. If you have a garden with little to no trees or bushes, it shouldn't be too much of an issue. With me, I have found cameras like this work best placed higher and facing towards the ground as much as possible. This then captures people walking down the path rather than things in the background swaying around in the background.
Night-time performance is good, I don't have the best set-up to test this to its limits, the Netatmo Presence has a large IR light on it, and we have very bright street lights so nighttime visibility is never too bad.
Overall
Based on the price there is not anything I can say negative about this; it is cheaper than the excellent Blink XT system while offering superior build quality and a higher resolution camera. In particular, the screw mount makes this far more secure when mounting outside.
It doesn't have all the bells and whistles that some of the more expensive options have, and I am sceptical of the 4-month battery life. especially with it being more likely to trigger false positives, but overall this works perfectly well for a security camera and is excellent value for money.
Now that this offers control over the motion detection settings it does everything you want from a camera while being half the price of the competiton.