Most PC gamers building a new battlestation will opt for the all-in-one watercooling options due to the simplicity of installation and superior performance with overclocking over some air based choices.
For example, I have the Thermaltake 360mm Floe Riing RGB Premium and it is fantastic, offering ultra quiet operation while keeping my CPU cool when overclocked and gaming.
I have always flirted with the idea of building a custom watercooled loop, but like many, it is a scary prospect being responsible for all the joints and fittings that will be running water around thousands of pounds of equipment.
For many though, the benefit is worth it, you can increase the performance even more compared to AIO options and it offers you the prospect of watercooling your GPU which will likely be the noisiest component while gaming.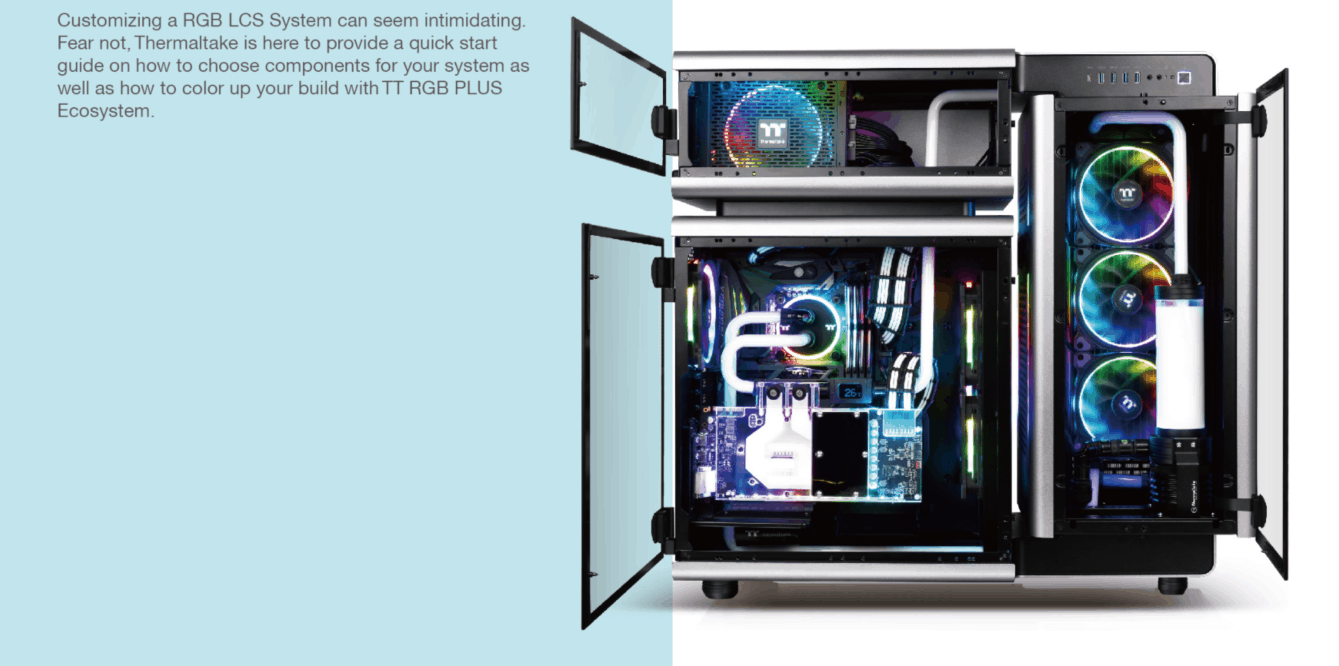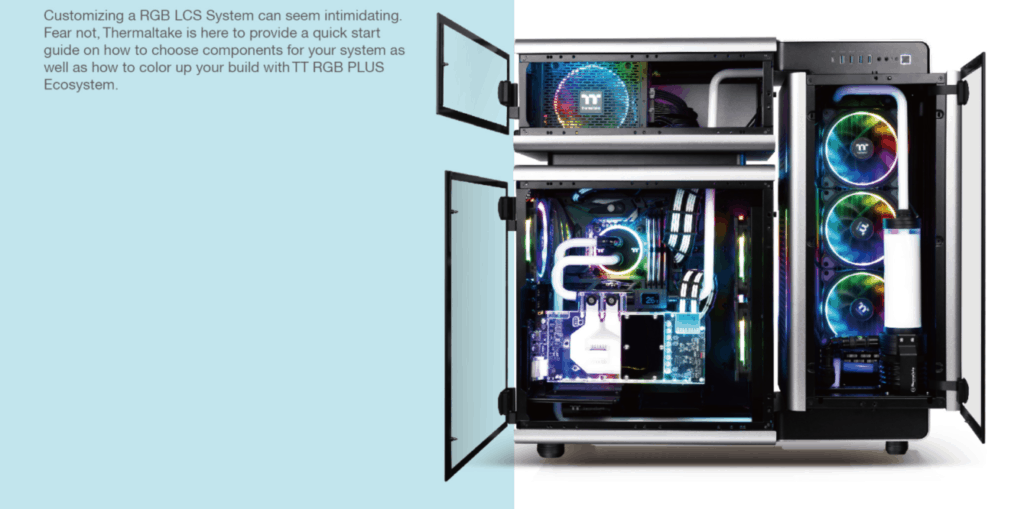 Thermaltake are hoping to try and increase the adoption rate of custom loops and have put together a comprehensive guide on how to do it all.
This guide shows the end user where to start and how to pan their new set up for watercooling. It start with the novice and end up with a expert view.
Thermaltake is one of the few, if not the only company in the industry that offers a complete product range for cooling and power. This simplifies the process somewhat as you can buy complete kits such as the Thermaltake Pacific M360 where you have all the components supplied with no worries about what fits what.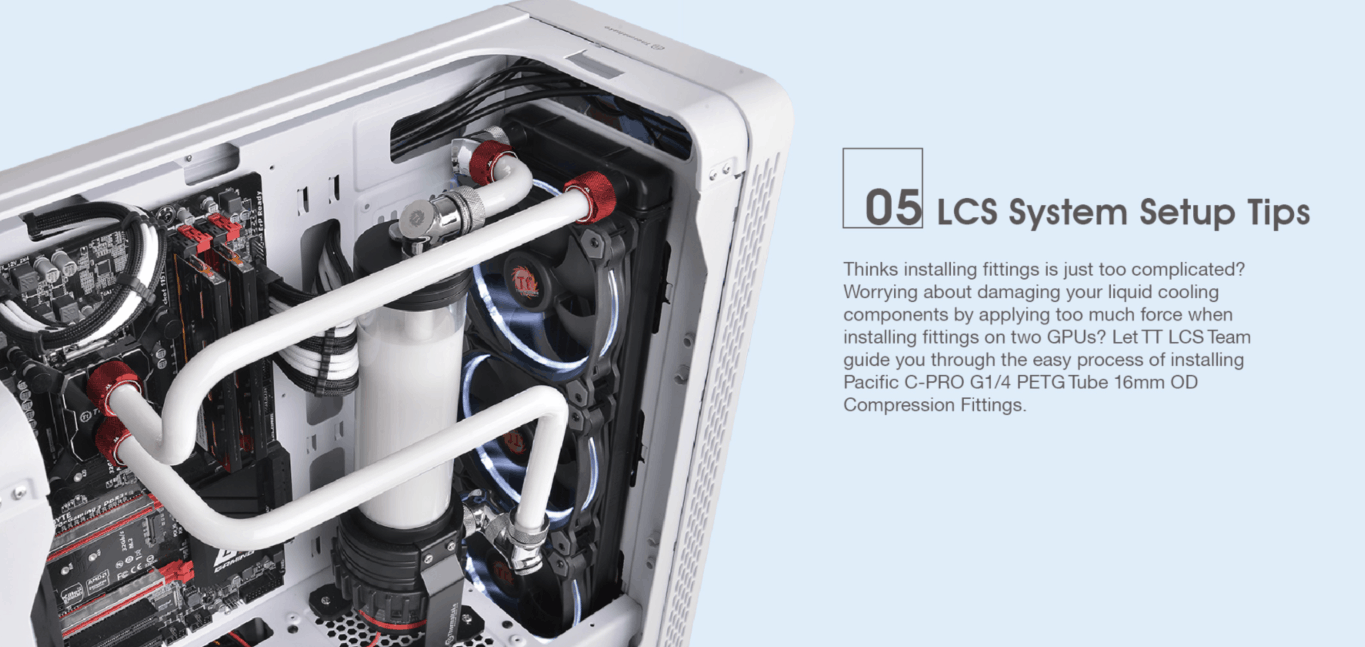 For RGB fans you also have a wide range of products many of which are synchronisable using the TT RGB Plus software. Buying everything from one manufacturer makes syncing everything up much easier, with less overall software running on your system.
The full range of Thermaltake products is available on Scan.co.uk including all their cases, PSUs and watercooling options.
You can download the full watercooling guide in PDF format below