Each week brings fresh news about up and coming Wi-Fi 6 devices. We already have numerous routers and mesh systems announced, with some Netgear models already on the market, modules enabling Wi-Fi 6 on the client end have been scarce.
This has now changed with the recent launch of the Intel Wi-Fi 6 AX200 which should be available to OEMs immediately. This has now been followed up with the Killer AX1650 which is technically just a modified version of the Intel AX200.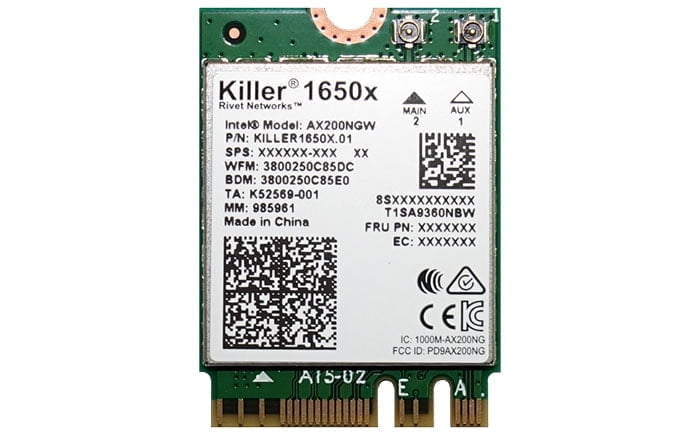 What Killer does is take the hardware from Intel and build in additional feautres such as Advanced Stream Detection, the Killer Intelligence Engine, and prioritization.
Killer already have Dell Alienware signed up as a client and Dell will be releasing new Alienware Area-51m, Alienware m15, and m17 models with Wi-Fi 6 from April which will likely be before we see any Intel enabled chips.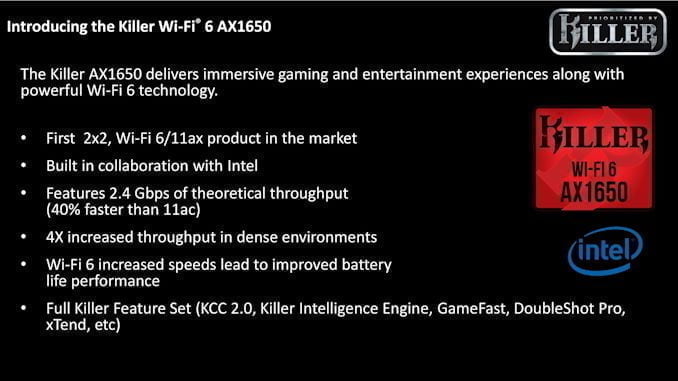 Killer is promising up to 40% better performance over 802.11ac, increased throughput in dense environments, and a better race-to-sleep environment. Assuming you have a compatible router of course.
Killer has been popular in the gaming scene as they put a large emphasis on quality of service for their chips. One of these features is the Killer Intelligence Engine, which gives a list of optimizations that the software provides to give a cleaner networking experience, as well as recommendations that the user can do as well.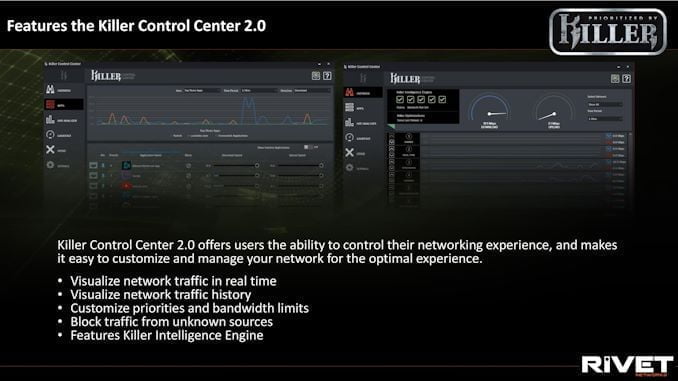 Another interesting feature is xTend, which allows users to use the Wi-Fi module connected to a Wi-Fi network while also broadcasting as an access point. This is a bit of a niche feature, but for people that travel with work a lot it could be used in hotel enviroments giving your other devices such as the Samsung Galaxy S10 an improved network.
Then there is the Double Shot Pro which is popular on high end motherboards which allows you to combine both the wired and wirless interface for an improved theoretical throughput.
Similar to the Intel AX200 it may not seem like the most exciting product initially, but these two modules will be essential for making the most of out the new Wi Fi 6 standard.
Killer are expected to launch an associated M.2 module sometime in the future which will allow consumers to add Wi-Fi 6 to older laptops and when building a new PC.