SimpliSafe Review
Summary
If you are interested in a monitored alarm system but don't want the expense of ADT then Simplisafe is a fantastic alternative, with great hardware, and an easy to use system.
I must admit; I had never heard of SimpliSafe before I was contacted to do a review for them. It turns out that this home security company is quite popular over in the States and they are hoping to replicate this success in the UK market.
Another admission, I only have a vague awareness of monitored alarm systems, always assuming it is something that rich people have and they sound like too much trouble than they are worth.
SimpliSafe eases some of these concerns, for a start, it is self-install, so no expensive installations. The starter kit is £279 so not exactly cheap, but it comes with an indoor security camera, and it is not substantially more than the unmonitored Yale Smart Home Alarm. Furthermore, you have three monitoring options, no monitoring, Pro and Pro Premium. It's monthly, with no contracts and the cheapest Pro plan, will set you back £12.99.
The differences between the two plans are that the Pro only has 24/7 Live Alarm Monitoring, Cellular Connection and Environmental Monitoring.
The Pro Premium has all that, and they will call the police for you, you can arm your system remotely, receive alerts on your phone, secret alerts, video alarm verification and unlimited camera recording. That's quite a lot extra for just £7 more a month. So much so I feel like a few of those features could be on the Pro plan, such as phone alerts.
Without a subscription you will only be able to use this as a traditional alarm, disarming and arming it.
In comparison, the only pricing I can find for ADT is £361 or £398 per year for monitoring or monitoring with police response. That works out as £30 and £33, which is quite a big difference.
ADT products are only available from ADT and must be installed by ADT, so there are no DIY options. This includes the smart options, which often are possible to install yourself.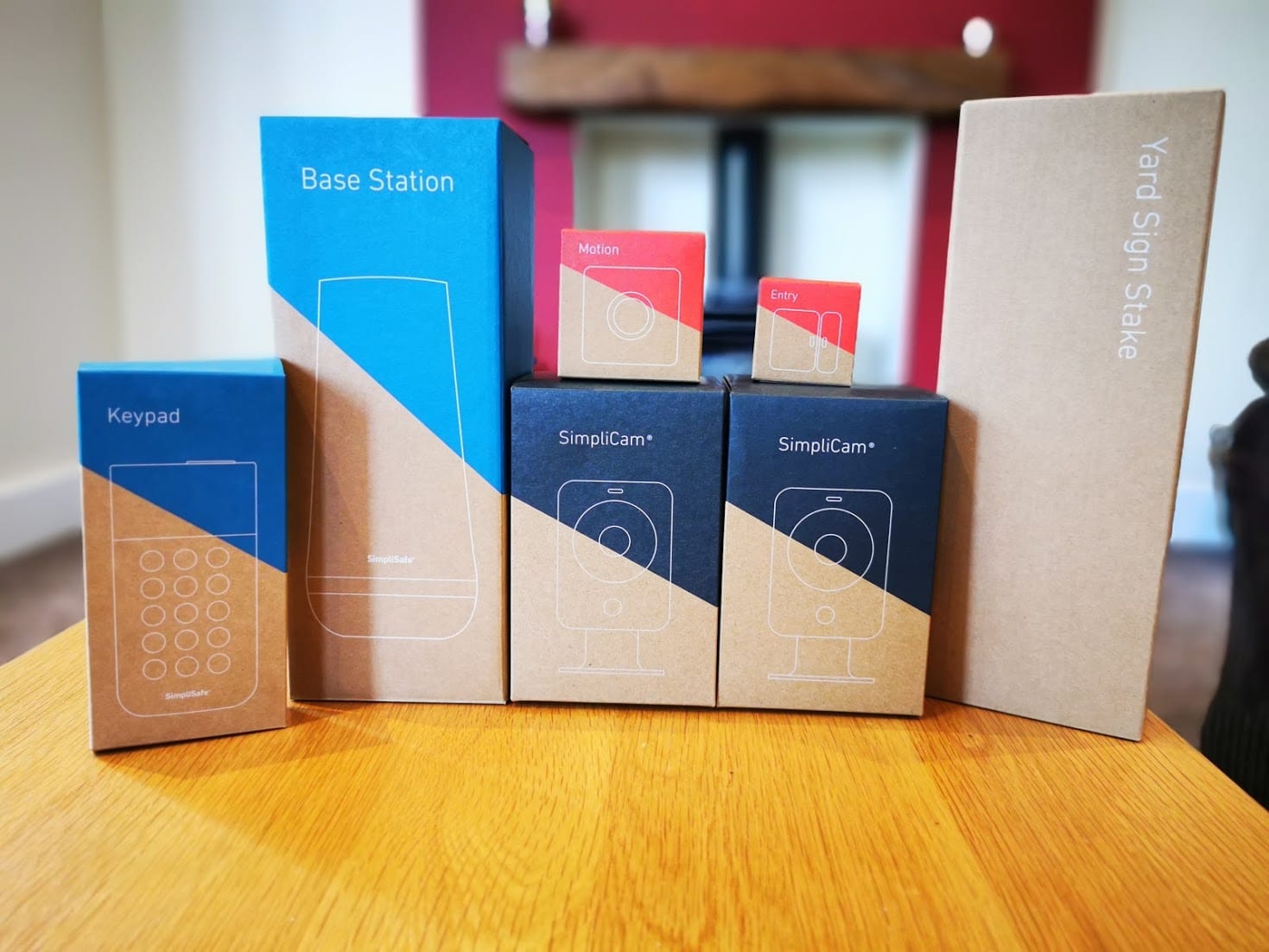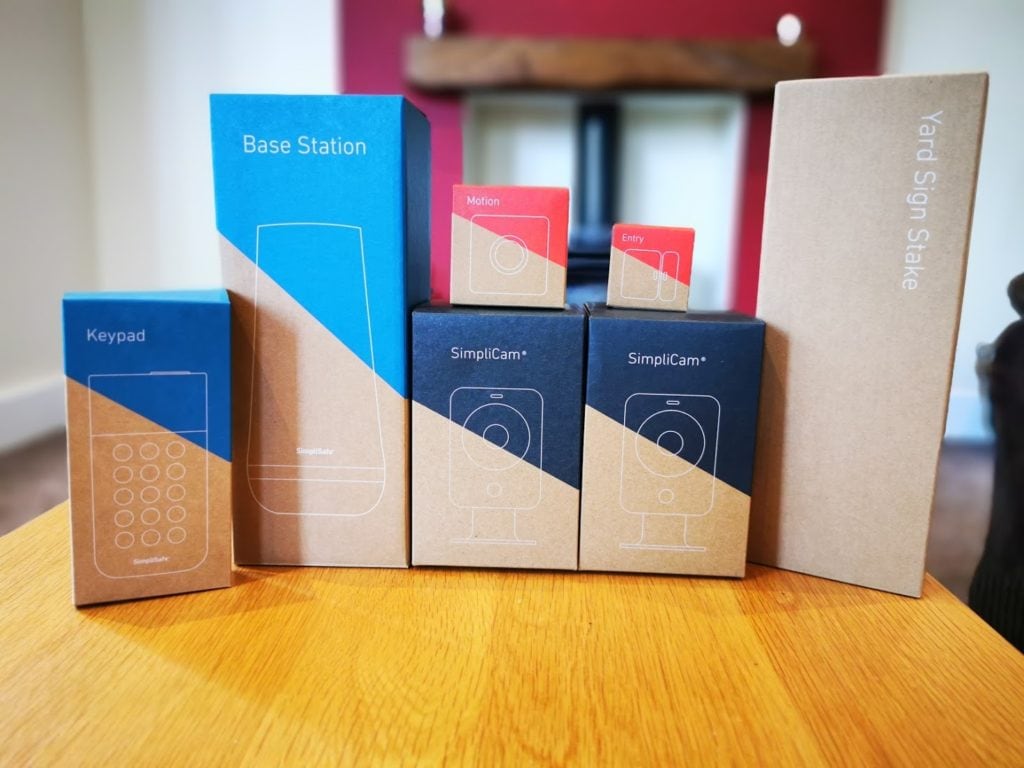 The other curious thing about SimpliSafe is that there is no ugly alarm box on the side of your house. Some may argue this is a bad thing, the alarm box can act as a deterrent, but I am inclined to think that most burglars ignore that nowadays. SimpliSafe does include 2 window decals to advertise the fact you have this alarm and a yardstick, how very American.
Instead of an alarm box, this uses a base station, which is the hub and alarm in one, this makes the physical installation idiot proof even for the worst DIYer, all the modules use double sided tape to stick to their appropriate surface, so the whole install is drill and screw free.
As far as hubs go, it is quite attractive so you can place it on a side table without it making your room ugly. It uses microUSB for power but has battery backup, and it features cellular connectivity as well as Wi-Fi, allowing it to work independently from your Internet, but also independently from a contract.
The system is modular, the base package which is £279 includes an entry sensor to cover your main door, plus a motion sensor for an extra layer of protection and then an indoor camera.
For larger homes or individual wanting more comprehensive protection, there is the Bamburgh package which includes a glass break sensor, two motion sensors, three entry sensors, an extra 105dB siren, and two key fobs. This will cost £504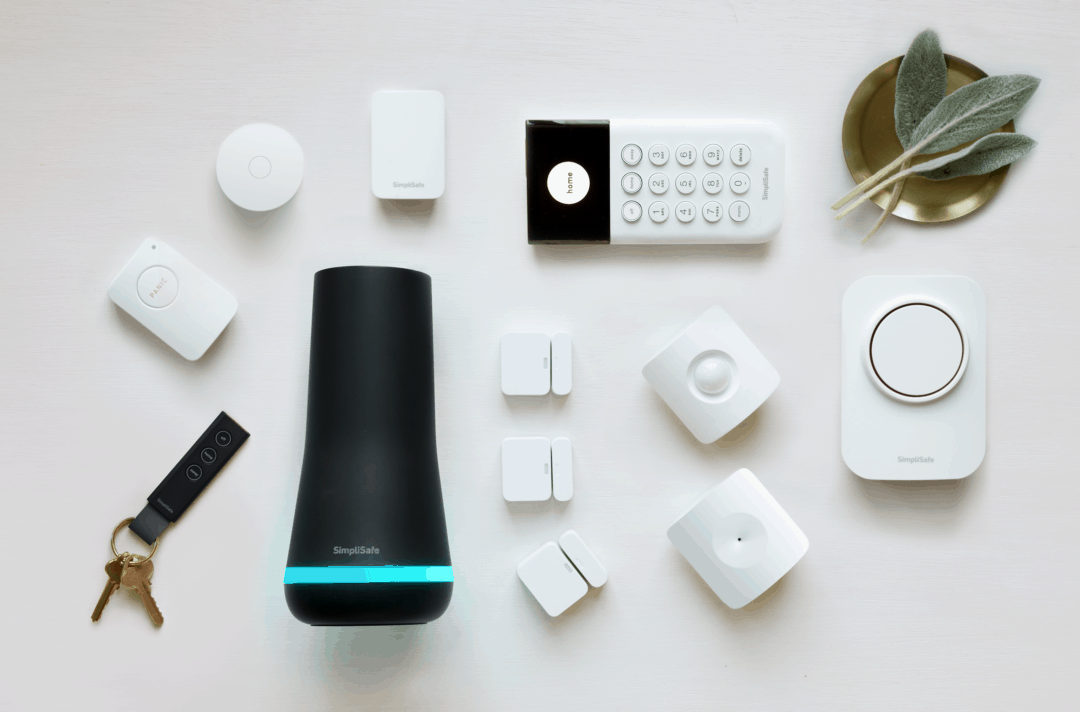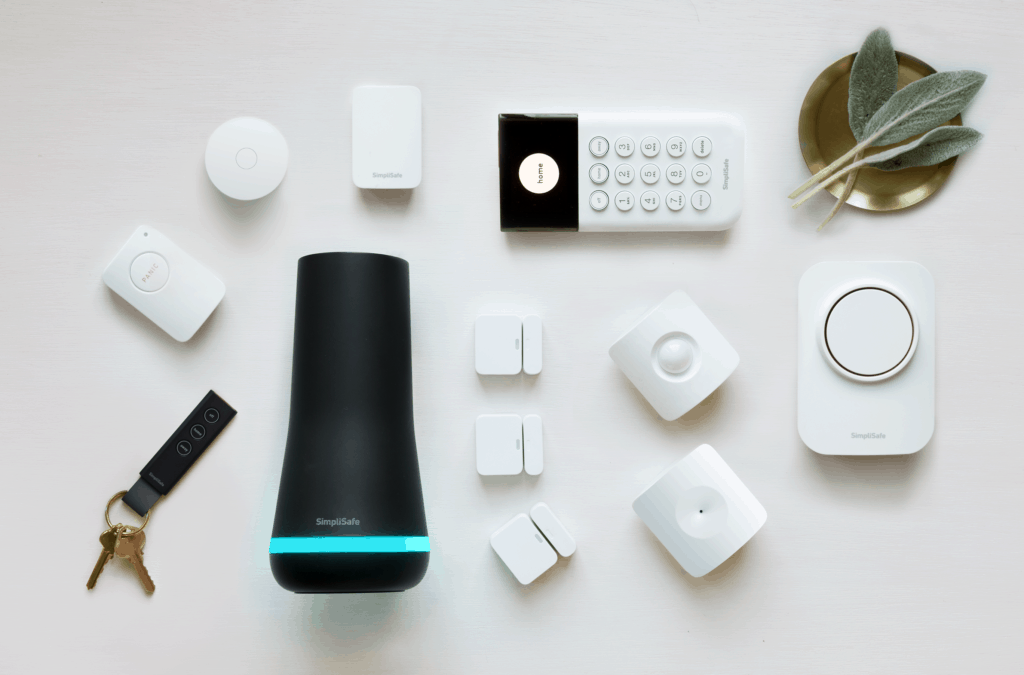 You can then add additional sensors to the system (or build your own custom system). This is another area SimpliSafe stands out from the crowd, it won't just monitor your home for burglaries, but can incorporate a smoke detector, flood/water sensor and freeze sensor.
Set up
Set up is quite easy, this is a smart system, so you can control everything via the app. Though it is possible to do everything via the keypad and the rest of the settings via the website where you activate your system
I set everything up via the app, mainly out of habit. Some of the settings you will need to go through are the subscriptions and if you want Similisafe to be able to drop in on your cameras in the event of an alarm. When you go through the setup procedure, you will be warned that the system will enter learning mode for a few days, this is so you can get used to things without them sending out police in the event you make a mistake.
Part of the set up will ask you to set up secondary contacts, and a safeword and the only way to prevent the police from being called (if you have that setup) is by providing the safeword.
All the components themselves are pre-paired with the base station and keypad so all you have to do is unpack everything, remove the tab that stops the batteries running down and the backing from the sticky pads before pressing the sensors into position.
Setting up the main pin was done on the keypad rather than in the app, or at least that's how I did it.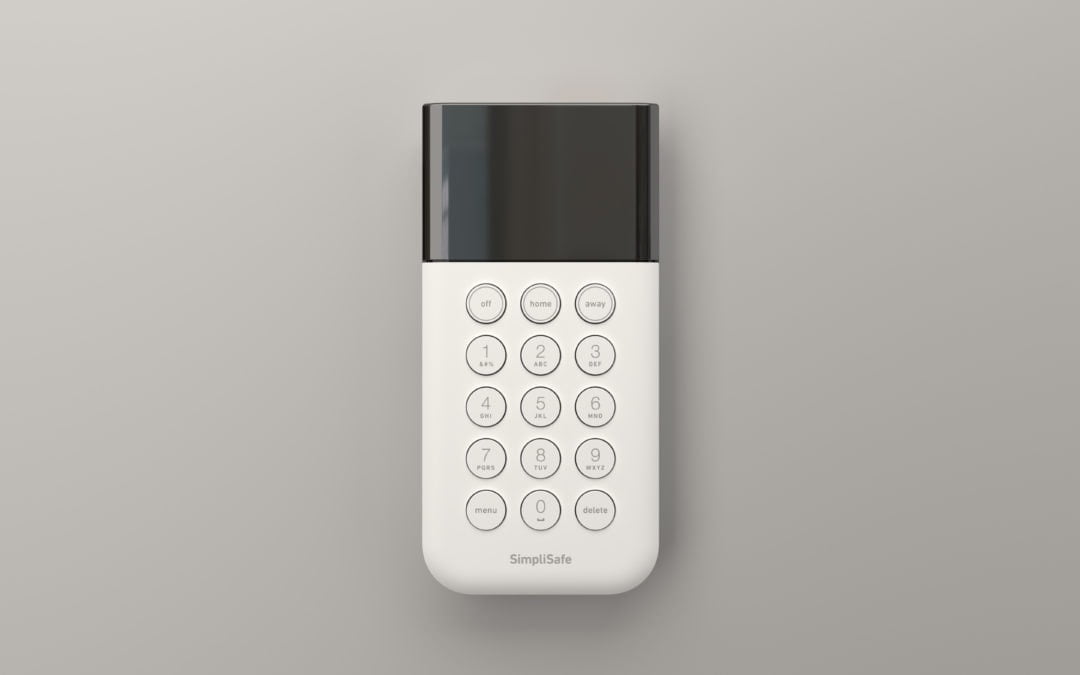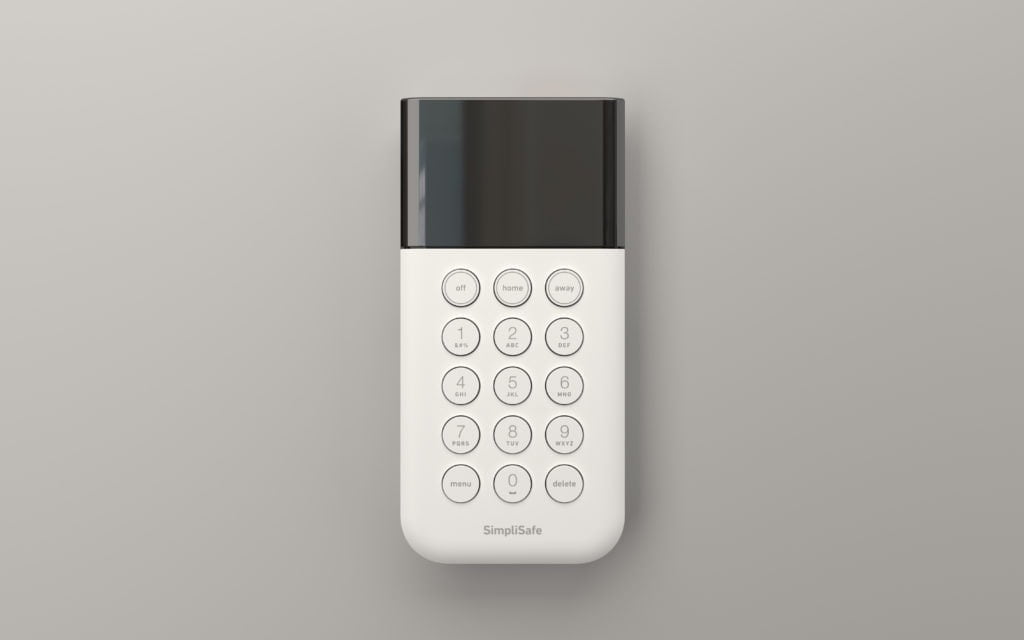 If you have a large home with a lot of sensors, you can set up two profiles, home and away. So with the home profile only a few sensors activate, allowing you to arm it when you go to sleep without triggering it.
Unfortunately, there is no third-party integration, so this won't be able to link up with your lights, door lock, doorbell or other smart devices that may benefit from integration.
In use
I think one of the most important aspects of an alarm system is ease of use, and thankfully this system does that. The only time you need to type in your pin is to disarm it. You can enable it via the main keypad with the home or away options, or you can arm it via your phone (or a keyfob but I don't have one of them).
The app replicates the functions of the keypad so you can change settings such as the volume of the voice on the base station, how long the siren sounds for when the alarm is triggered and more. There is an extensive number of settings to tweak things to your liking. You can also see the status of all sensors, plus any warnings.
Overall, the best thing about this system was that it was mostly forgettable, I had no false alarms, I didn't get frustrated by it doing random things, and the sensors worked well. Arming and disarming is easy and that is all you really need to do with the system.
Cameras
I am not a huge fan of indoor cameras; we are a household of two, so I don't need to monitor things like kids or pets. Usually when I use indoor cameras, I place them facing the main doors where they won't capture use wandering around the home, but I have outdoor cameras that cover that area anyway. These cameras do have something called a privacy filter which blocks any footage being seen by anyone, but this assumes that you remember to use it.
The thought of someone else logging into my indoor camera a reviewing footage is something I find quite creepy. While I can absolutely understand the benefit of checking footage if the alarm goes off, it is something, I can live without.
It is worth noting that for privacy, the company can only view footage from your camera for the 15 minutes surrounding the alarm being triggered.
This is just personal opinion though, and the cameras and monitoring are optional, so if you feel the same you don't have to worry about it. Obviously, I can appreciate how being able to review footage from alarms will help reduce/eliminate false alerts being sent to the police.
Ignoring my personal objection with the cameras, they are about as basic as you get for indoor security cameras, there is no onboard storage, they are not wireless, there is no zoned motion detection. They are, however, £49, which makes them considerably cheaper than more feature rich options. With the Pro Premium plan, you get unlimited storage, so you don't really need local storage. The camera works perfectly well, it is not the best one I have used, but it is not really designed to compete with Arlo, Eufy, or Netatmo.
Overall
I have come away quite impressed with the Simplisafe system, I love the modularity of it as well as the ability to monitor other events such as smoke and flooding. The ease of the physical installation is obviously an appealing aspect for this system, and the hub is attractive enough not to ruin your home's aesthetics.
The monitored aspect of it is affordable, I think most homes willing to spend this much on an alarm will not have an issue spending £20pcm for monitoring. I like the fact I can have a plan that does not dispatch the police, it may be something I would consider in the future, but for now, I am happy to act on the notifications myself.
I feel like the Pro option needs more functionality, I don't see why phone alerts and remote arming need to be Pro Premium only.
I also have no interest in video alarm verification, the thought of someone logging into my indoor cameras remotely is creepy. Though if they rolled out outdoor cameras it is a feature that I may consider.
Overall, this system blends a smart alarm and monitored alarms well, in an attractive and easy to use system. It is not much use without the subscription, so not a direct competitor to the Yale Smart Home Alarm, however, from what I can gather, it offers similar functionality to the ADT systems at a fraction of the price. It is a shame there is no third party integration but I like that you can add other sensors to the system, in particular, the smoke alarm would be a great addition.