Tomorrow, Realme will live stream their Realme Fan Festival 2021, which will include the launch of the Realme GT Master Edition. I will be posting my review of that phone tomorrow after the event.
It has not been 100% clear if Realme will launch the Realme GT Master Explorer, which is very different to the GT Master. However, GSMArena noticed an early listing of both the GT Master and Master Explorer on the Realme online store, confirming the price of the phones and also confirming that Master Explorer should be launching.
The overall specification and price of the Realme GT Master Explorer puts it in direct competition with the OnePlus Nord 2. Until the Realme launches, the OnePlus is probably the best mid-range phone to buy right now (at around £400) , but it looks like Realme could quickly take that title.
Just to be transparent, I haven't used either phone, I am basing it off the specification, and I am well aware that the specification doesn't always translate accurately to the end-user experience. However, both phones almost certainly have the same build quality, and the underlying OS is likely to be a lot more similar than you might expect.
Realme GT Master Explorer vs OnePlus Nord 2 Price and Availability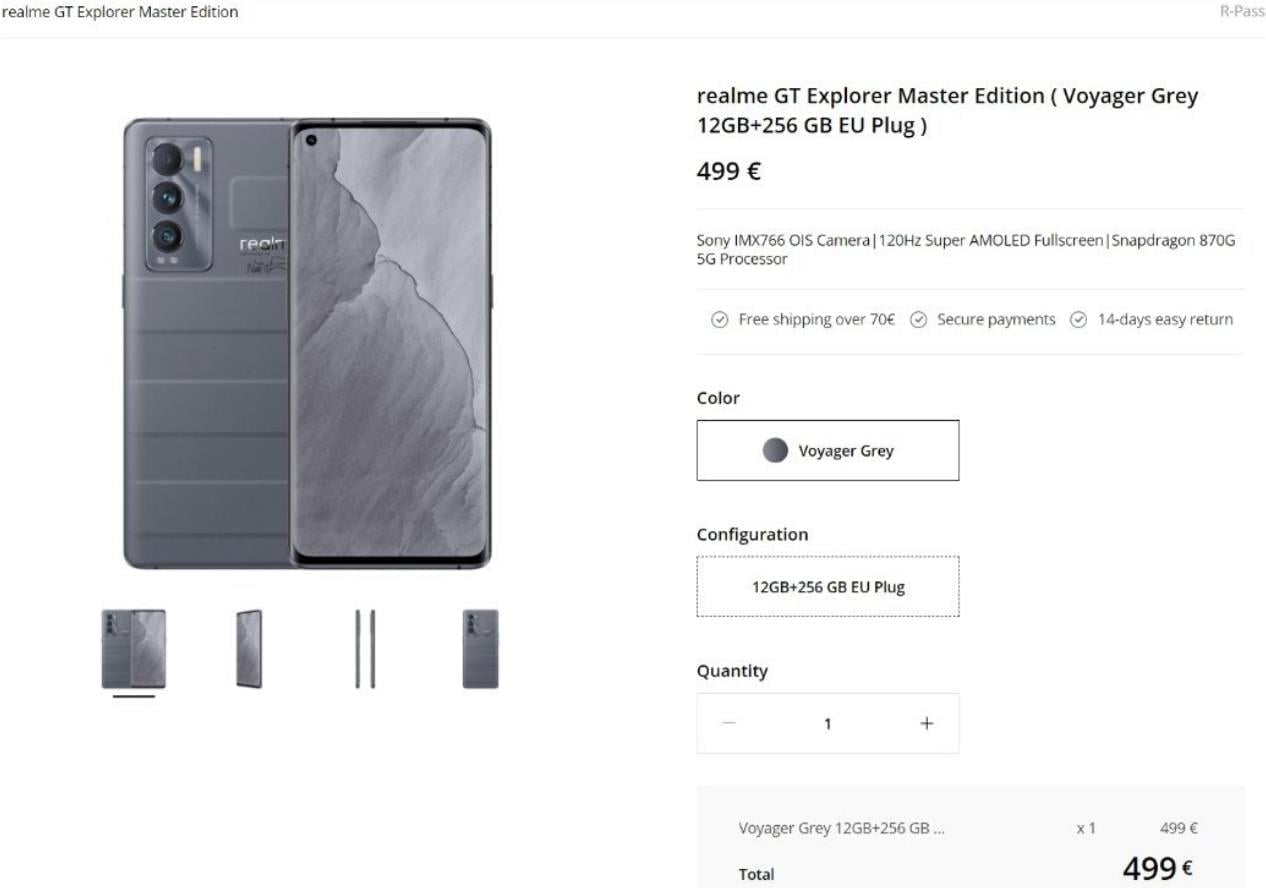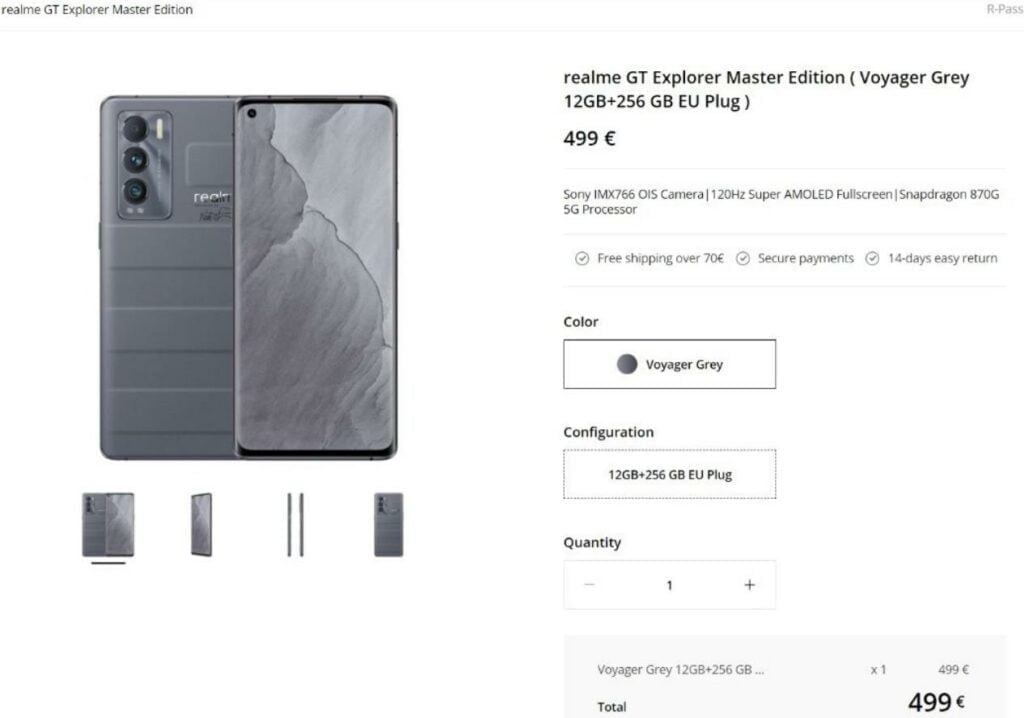 According to GSMArena, the GT Master Explorer will launch for 499-Euros or £425 with 12GB of RAM and 256GB of storage. It is unclear if lower-spec models will launch or if it will launch in the UK properly.
The OnePlus Nord 2 is available for £399 via multiple retailers in the UK already, but the 12GB/256GB model is £469.
So the Realme is technically cheaper.
[amalinkspro type="showcase" asin="B096B3CKXV" apilink="https://www.amazon.co.uk/dp/B096B3CKXV?tag=mighgadg-21&linkCode=osi&th=1&psc=1″ new-window="true" addtocart="false" nofollow="true" sc-id="6″ img-sizes="309:500″ imgs="https://m.media-amazon.com/images/I/41zxzRQh7YL._SL500_.jpg" link-imgs="false" specs="A Mightier Flagship Camera – 50MP AI Triple Camera featuring a 119° Ultra Wide Angle Lens and optical image stabilization (OIS) – flagship level photography just became easier – and more affordable than ever." btn-color="#ff9900″ btn-text="Buy on Amazon" alignment="aligncenter" hide-prime="0″ hide-image="0″ hide-price="0″ hide-button="0″ width="600″]OnePlus Nord 2 5G (UK) – 8GB RAM 128GB SIM Free Smartphone with Triple Camera and 65W Warp Charge – 2 Year Warranty – Grey Sierra[/amalinkspro]
Chipset
The Realme uses the Qualcomm Snapdragon 870, while the OnePlus uses a custom Mediatek Dimensity 1200. The Mediatek looks a bit better on paper thanks to the Arm Coretex A78 cores; however, it consistently scores lower than the Qualcomm Snapdragon 870 on benchmarks (when comparing the ZTE Axon 30 & Poco F3).
The differences are small enough I doubt that there will be a noticeable real-world difference.
There is one exception here, the 3DMark Wild Life stress test indicates poor 60% stability for the Mediatek Dimensity 1200 on the OnePlus Nord 2. This likely means thermal throttling. The Snapdragon 870 on the ZTE Axon 30 has a 99% stability.
So overall, while you probably won't notice any difference, the Realme should be a bit better.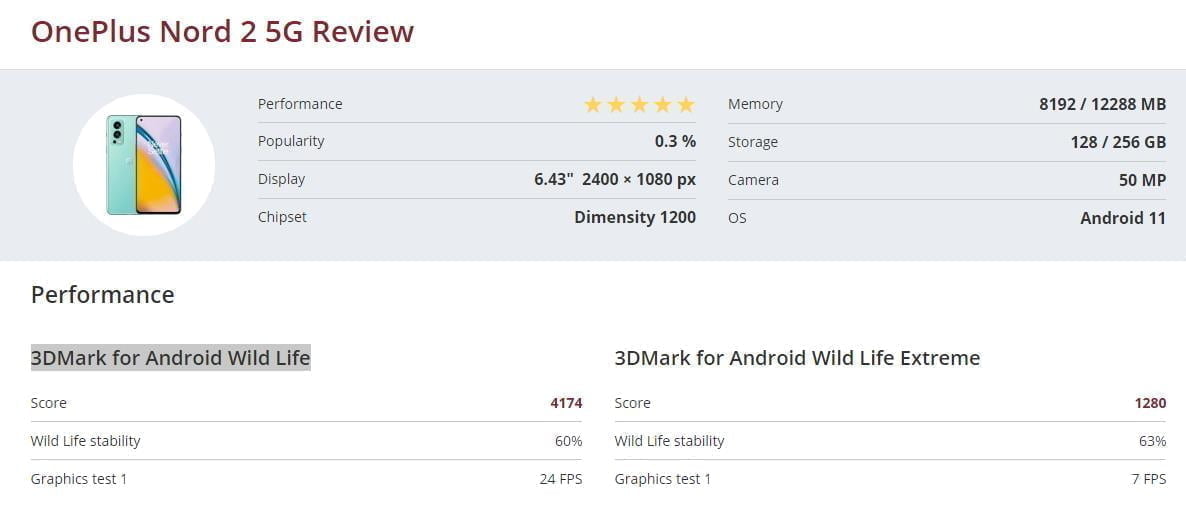 Display
The Realme GT Explorer Master gets a different display than the other GT models. It is now larger at 6.55-inches with a slight curve on the edges giving a more premium look. It then runs at 2400×1080 with a 120Hz refresh rate and 1100 nits peak brightness.
The OnePlus has a 6.43-inch flat display running at 2400×1080 and 90Hz.
Again, the Realme is the superior phone here.
Camera
Both phones share the same 50MP Sony IMX766 primary camera, which also happens to be used on the OPPO Find X3 Neo and the flagship OPPO Find X3 Pro. This is a superb sensor, thanks to the massive sensor size, and the performance you get from either the Realme or OnePlus is unlikely to be rivalled by many phones at this price.
The Realme then has a 16MP ultrawide while the OnePus is just 8MP.
Both phones than have a useless tertiary camera, with the Realme using a 2MP macro and the OnePlus a 2MP monochrome.
It is quite possible that the software processing of the OnePlus will be superior to the Realme, so the end result will make the OnePlus better. However, I haven't used either phone, so going off the specs alone, the Realme takes another win.
Battery and Charging
Both phones have a 4500 mAh battery with 65W charging. For UK buyers, the OnePlus is technically better as you will get a UK plug (if the GT Explorer Master only gets an EU launch).
Android OS Skin – Realme UI 2.0 vs OxygenOS 11.3
A contentious aspect of many phones is the skin the manufacturer apply to the phone. For a long time, many people regarded OxygenOS as the best alternative to stock Android. In contrast, Realme UI hasn't received quite as much love.
However, both Realme and OnePlus are owned by BBK Electronics who also owns OPPO. Realme is a spin-off from OPPO, and Realme UI 2.0 was forked from ColorOS. Recently, much of the OnePlus team has been folded into OPPO, and OxygenOS is barely any different from ColorOS.
I haven't used a OnePlus phone in a couple of years, so I can't comment on my own experience, but Realme UI 2.0 is unlikely to be that different from OxygenOS 11.3.
I'll call it even on this one (though maybe lean towards OnePlus).
Overall
One paper at least, the Realme GT Explorer Master Edition, seems to be easily the best phone, and it is hard to argue otherwise.
OnePlus does have guaranteed UK stock which could be its main selling point when comparing the two.