More images and details of the new AMD Radeon RX 590 series have leaked, and it is looking to be a surprisingly decent card. The new card is based on the  12nm FinFET based Polaris 30 GPU technology and will sit in the middle end of the GPU market.
Details of two custom models have been released is the Sapphire Radeon RX 590 Nitro+ and the XFX Radeon RX 590 Fatboy both of which will be factory overclocked to 1600 MHz Core and 8400 MHz VRAM out of the box.
Newegg recently listed the Sapphire Radeon RX 590 Nitro+ prematurely with a price of $499.99 CAD (£291.59) as well as many of the key specs.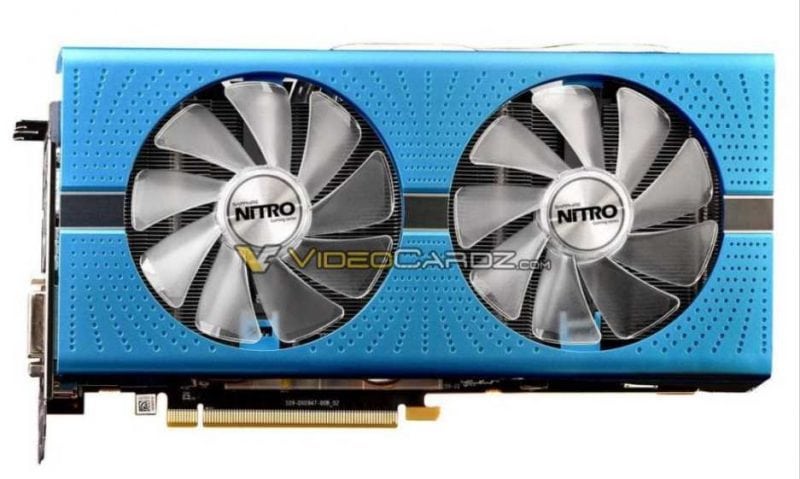 The Sapphire Radeon RX 590 Nitro+ will house 2304 stream processors in its 36 compute units. It will feature clock speeds of up to 1560 MHz (boost). The memory would include 8 GB of GDDR5 VRAM clocking in at 8400 MHz (effective). This would deliver a bandwidth of 268 GB/s which is a slight overclock over the reference 8000 MHz clocks. In terms of PCB design, the card would rock a 6 Phase VRM for the GPU core which will be powered by an 8+6 pin power connector configuration.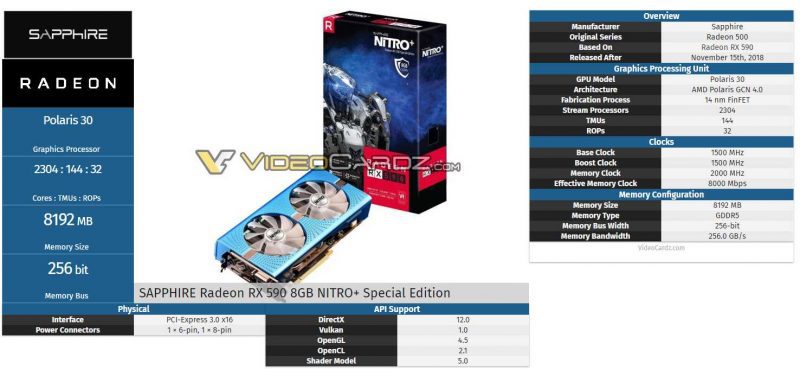 The Saphire card will use a  Dual-X cooler with dual 100mm fan using a pale blue shroud and it will come with dual DP, dual HDMI, and a single DVI-D port. The card would feature a BIOS switch with two profiles, one for silent operation where the max boost clock would be toned down 1545 MHz and memory to 8000 MHz while the Nitro Boost mode would deliver the overclocked configuration.
Furthermore, thanks to VideoCardz.com, images of the new XFX Radeon RX 590 Fatboy have leaked showing a meaty dual fan cooler and  1600 MHz out of the box overclock.
It is also believed that other cards will launch with 1645 MHz and 1680 MHz out of the box.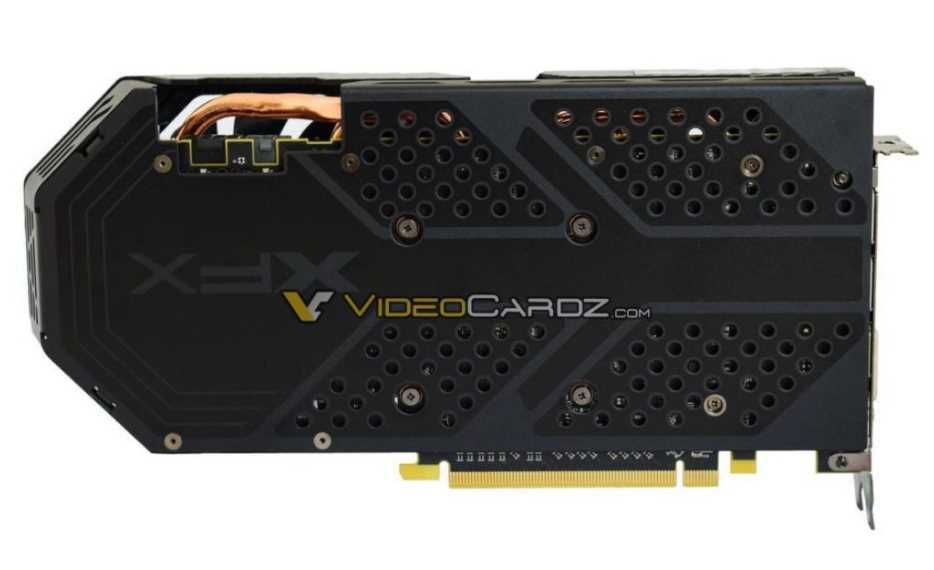 Early benchmarks of the cards indicate positive results too with the graphics card scoring 7350 points in the 3DMark Firestrike Extreme GPU benchmark. This is a good bit ahead of the GeForce GTX 1060 6 GB reference model.
Time Spy scores have also leaked showing a  ~10% improvement compared to RX 480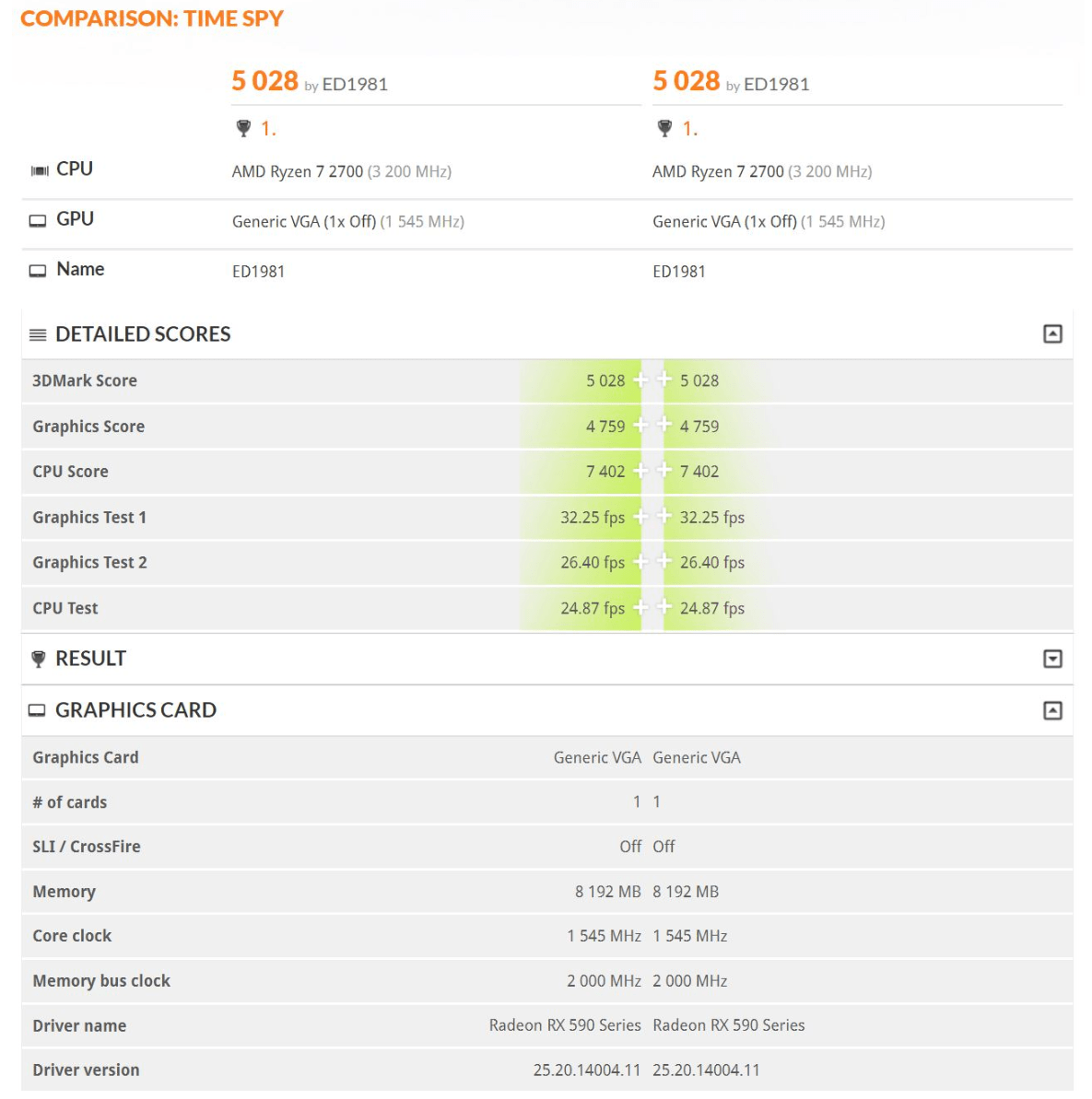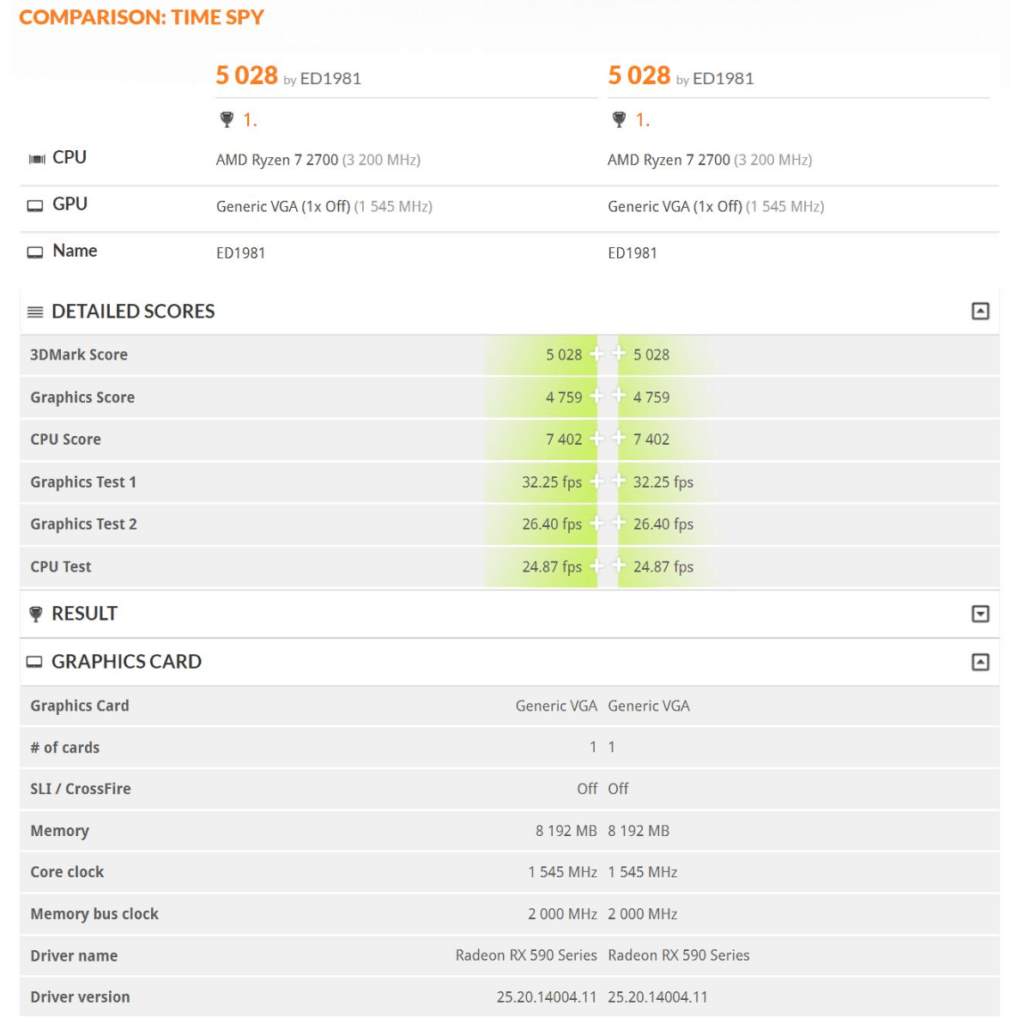 The Radeon RX 590 is reportedly set to release on November 15th. As previously reported, the success of these is highly dependant on pricing with the performance expected to be ahead of the GTX 1060 but well below the 1070, the price should at least reflect this.