Realme Watch 2 Review Rating
Summary
The Realme Watch 2 is a decent entry-level fitness tracker offering plenty of features for anyone wanting a smartwatch without the cost. The main downside it has is that other big-name brands offer a more refined solution at a similar price point.
Pros
Attractive price with few brand name fitness trackers having a smartwatch design at this price point (they are normally bands)
Plenty of fitness/health tracking features
Excellent battery life
Cons
Step counting is inaccurate
Assisted GPS requires you to mess about with permissions before it works properly
Page 2 covers health tracking, price and alternative options and my overall opinion.
Last month, as part of the Realme GT launch, the company announced its new affordable fitness trackers, the Realme Watch 2 and Watch 2 Pro.
The Watch 2 is almost the same as the previous generation, they have improved the battery and increased the number of activities, but it retains the same RRP, making it an attractive low-cost fitness tracker.
The Pro model increases the screen size considerably, to 1.75-inch, which is 56% larger than the standard model. It then has a 390mAh battery allowing it to achieve 14 days of use. The most impressive feature is the built-in GPS, making this the most affordable GPS fitness tracker I am aware of.
Realme Watch 2 vs Realme Watch Specification & Features
Display: 1.4 inches IPS LCD, 600 nits. 320 x 320 pixels,
OS: Proprietary
IP Rating: IP68
GPS: None (uses assisted GPS on your phone)
Sports Tracking Options: up to 90 sports profile options(up from 14)
Health Tracking Features:
Features:
Battery: Up to 12 days(vs 7-9)
Design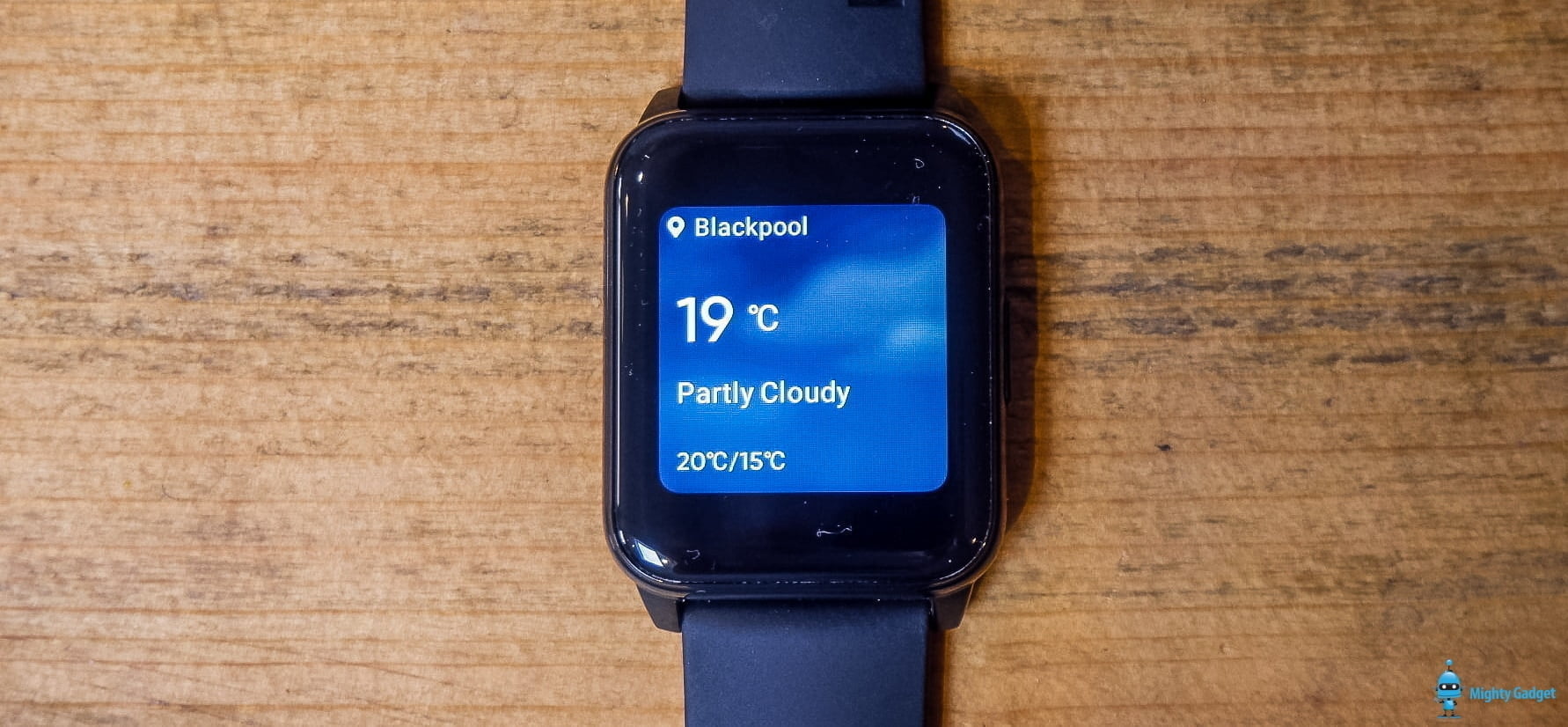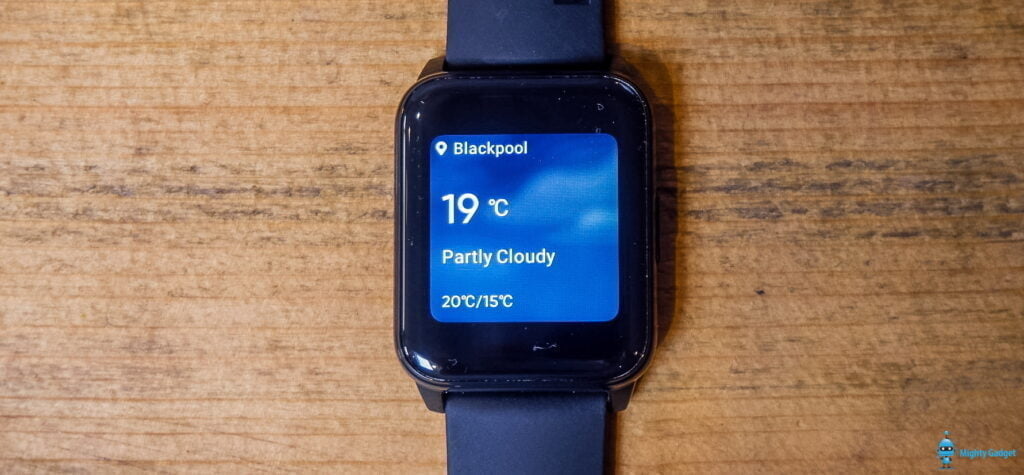 You need to give this watch some leeway due to its price; however the pictures you see online paint a prettier picture than in real life. The watch feels and looks quite plasticky. The screen has massive black bezels, which give it a bit of a dated look to it. walking past you could While I wouldn't say this looks great up close, the overall design is quite neutral and pleasant, adopting an Apple Watch aesthetic. I doubt someone could tell this is a cheap £50 smartwatch with a passing glance.
The actual display itself is OK though, it has a similar pixel density to the Honor Watch ES / Huawei Watch Fit. The main issue I had with it was visibility in sunlight, you can reduce this issue by manually dialling up the brightness at the cost of the battery, but apart from that, it is good.
The watch has a button on the side, this will wake or shut off the screen, with all the other functions do via touchscreen. I would prefer some sort of physical control to get into the apps and start activities.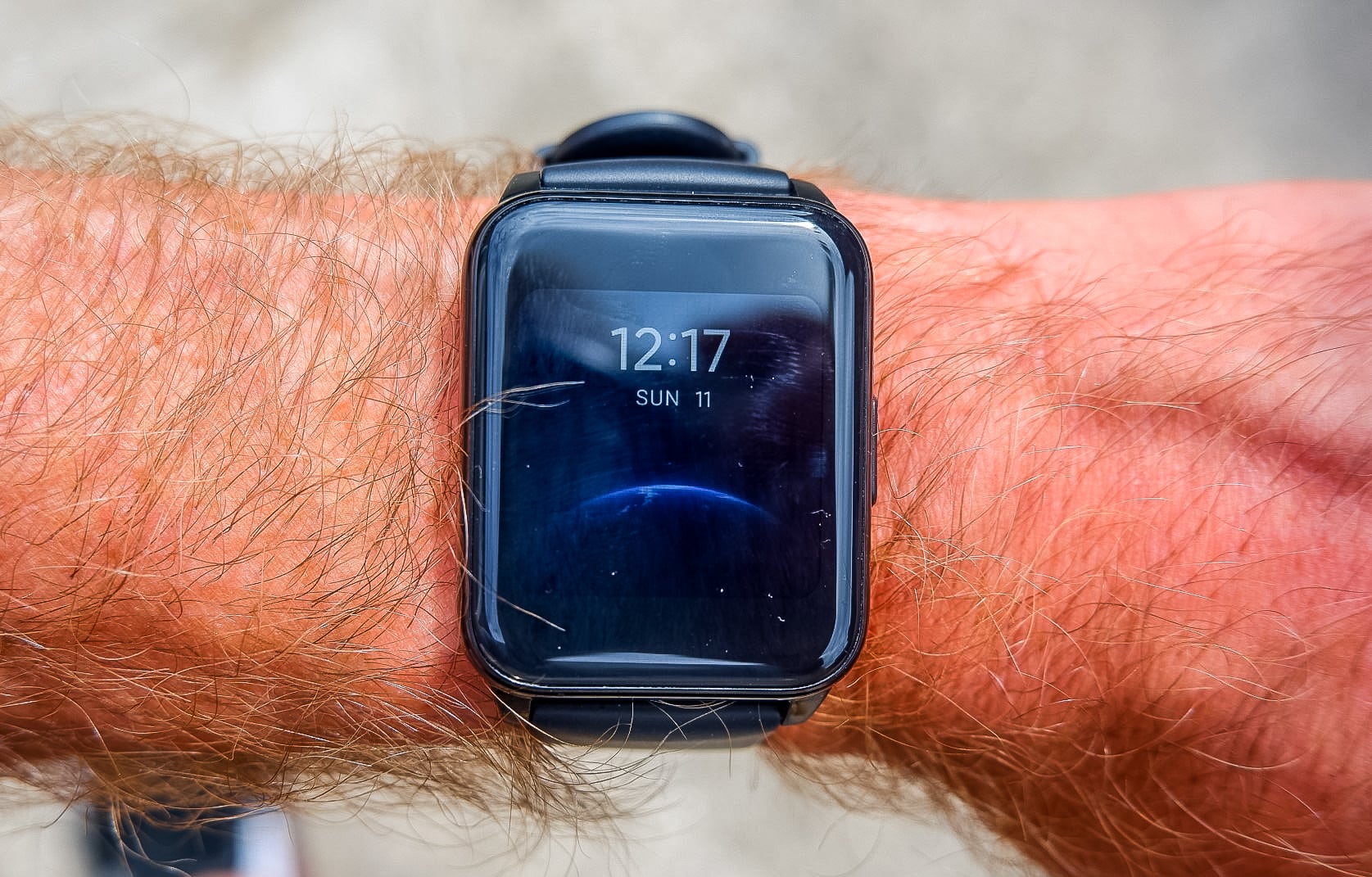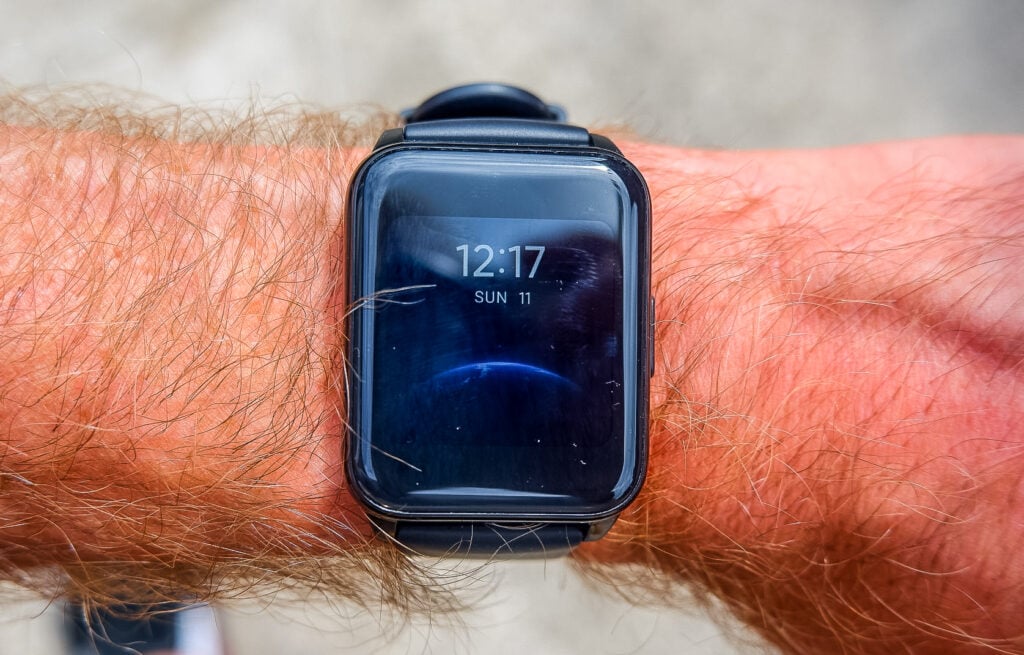 App and Watch Interface
The watch interface runs well, it is a feature watch like Huawei/Honor/Xiaomi/Zipp etc. You can't install apps on it or customise it, but this keeps the costs down and the battery life up.
The app is basic but functional, providing you with all the stats you need. Within the settings, you can customise various features including notifications, health reminders, camera control, find my phone and more.
You can sync with Google Fit but no other external service. This is to be expected on a watch at this price point, but syncing to other services such as Strava would help differentiate them from the crowd.
Outdoor Fitness Tracking
This will use your phone GPS to track your activity, similar to the vast majority of affordable fitness trackers. If the connection between your phone is interrupted for whatever reason, the watch stops accuratly tracking. This happened my first two times, with a 5K (3.1m) run that tracked at 1.83 miles and a 4.5-mile walk that tracked as 3.5 miles.
This issue is almost certainly due to the battery management on many phones. Allowing the app to connect to location all the time, allowing it to run in the background and allowing it to launch automatically reduces the problems. You can also have a permanent icon running in your notification bar to force the app to stay alive, but I find unnecessary notifications infuriating.
With the app connectivity issues working, the watch tracked outdoor activity reasonably accurately. Typically within 2% of the distance my Garmin tracks.
I found that when the GPS hasn't tracked properly, you don't get a plotted route, once I fixed these issues, runs and walks had the route overlaid against a map.
There is no heart rate graph plotted; you are only told the amount of time in each zone. Without the graph, it is difficult to tell what peaks and troughs the HR suffers from, however, the average heart rate is roughly similar to Garmin (and I normally wear a dedicated heart rate strap with that).
Even though this increases the number of exercises compared to the last generation, there is little meaningful difference. The watch doesn't do anything differently, it just categorises your activity better.