Another day, another OPPO Reno 3 leak with more benchmark results. This time we have both models being benchmarked on the older version of Geekbench (4).
It is another conflicting result, showing the cheaper Reno 3 with MediaTek Dimensity 1000L outperforming the more expensive Pro model with Snapdragon 765G. Yesterday, the Mastu Lu results indicated otherwise.
In theory, it makes sense that the CPU of the Meditek is faster than the Qualcomm. It has four A77 cores vs two A76 on the SD765G, while they are clocked lower the newer generation ARM CPU should make up for this.
The phones are due to launch in China on the 26th of December so all these leaks are likely accurate and quite possibly deliberate.
OPPO Reno3 MediaTek Dimensity 1000L Geekbench Result
The Reno 3 tested comes with the model number PDCM00 and will run Android 10 (ColorOS 7). It will be powered by MT6885Z/CZA which is the codename for MediaTek's Dimensity 1000L chip coupled with 8GB RAM.
The Reno 3 manages to score 3193 for the single-core test, and 9918 for the multi-core test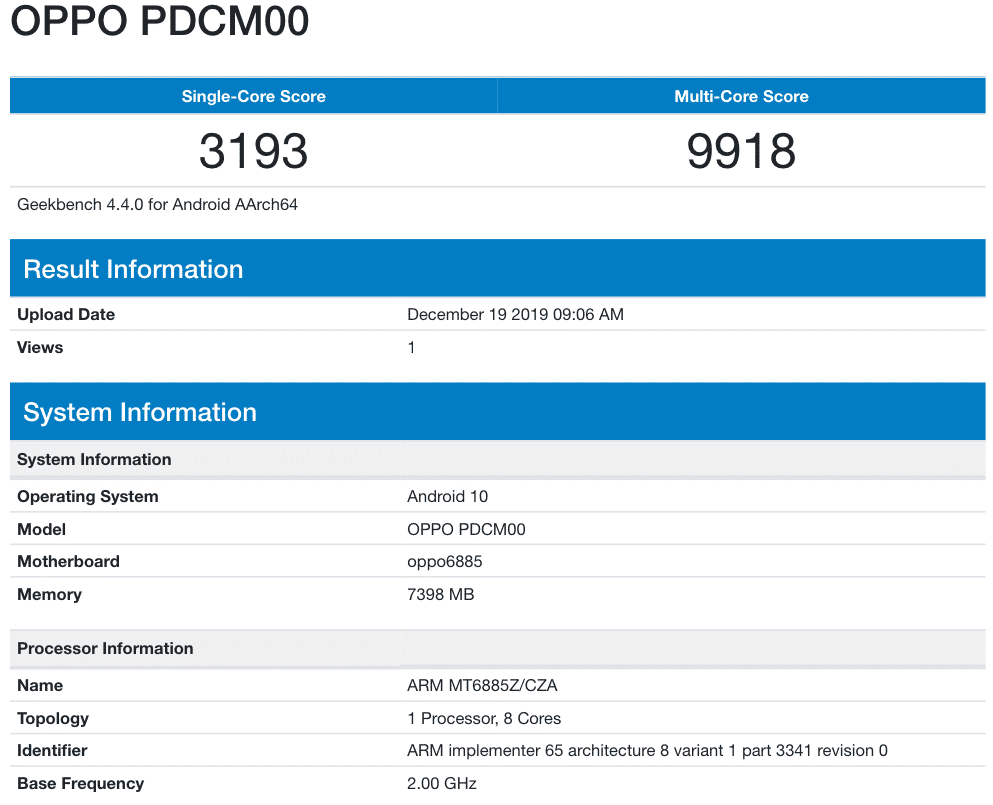 OPPO Reno3 Pro Snapdragon 765G Geekbench Result
For the Pro model, this uses the name OPPO PCRM00 and also have 8GB of RAM. This uses the new Snapdragon 765G with its integrated 5G modem
This then scores 2837 for the single-core and 7686 for multi-core.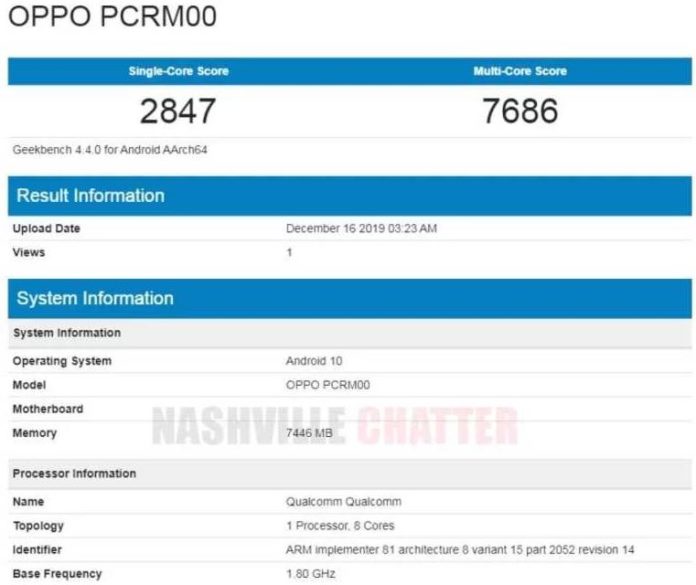 OPPO Reno3 Specification
While we know a lot about how well the 2 chipsets will perform, we still don't know the exact specifications of the two phones.
What we do know is that the Pro model will use a cut-out selfie camera and it is likely to have an AMOLED display with curved edges. The display is also expected to run at 90Hz.
The non-pro will house its selfie camera in a notch and use a normal 60hz display.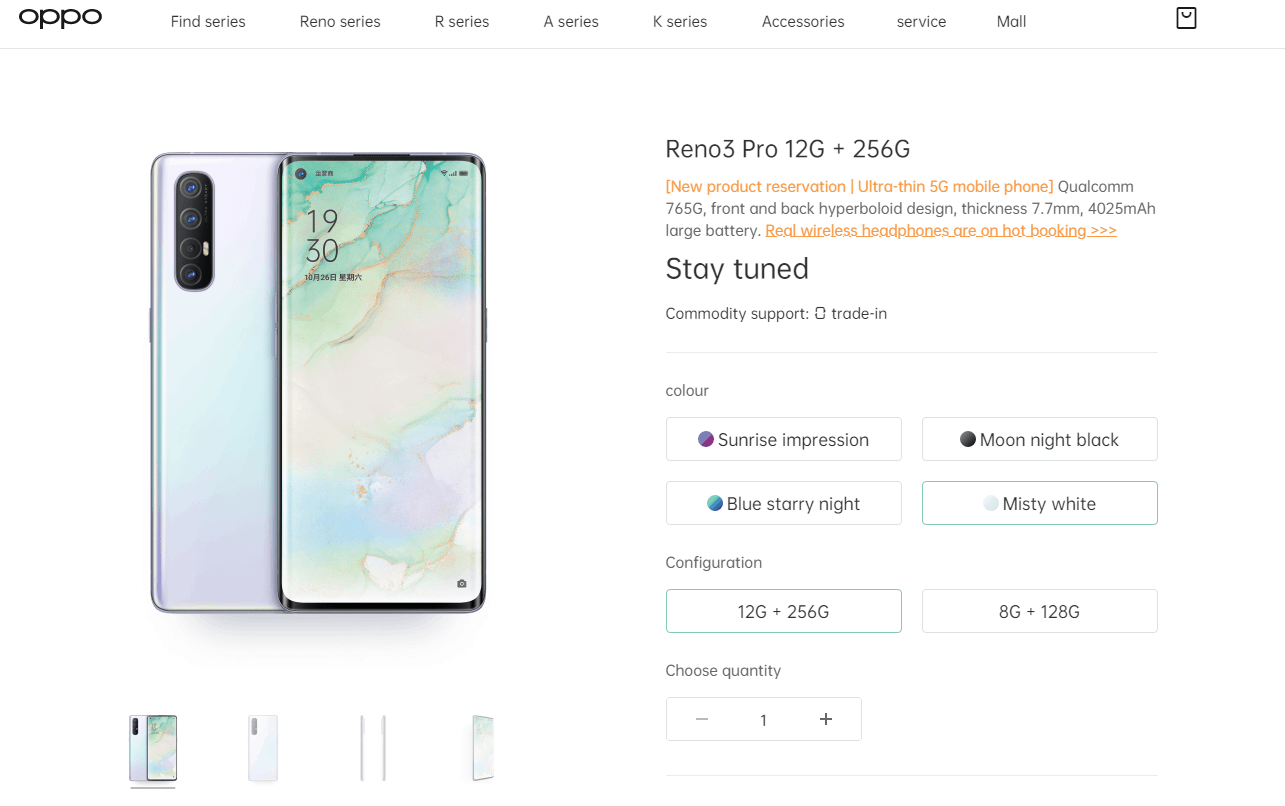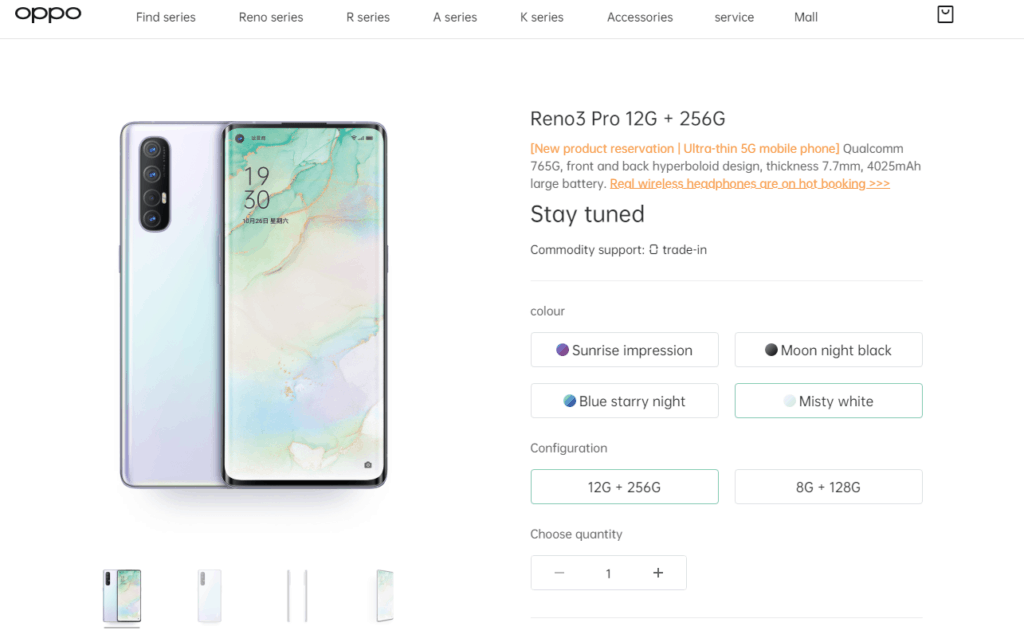 OPPO has even listed the phone on their website which confirms some specs, the device will be just 7.7mm thick and have a 4025mAh which will likely feature 30W VOOC 4.0 fast charging
On the rear, there will be 4 lenses and it is believed the layout will be 64MP + 8MP + 2MP + 2MP whereas the non-pro will have  48MP + 8MP + 2MP + 2MP.