This morning I woke up to two press announcements about active noise cancelling TWS earbuds. One, which is the fifth press announcement about the Nothing earbuds over since April, trickling annoyingly small bits of details. The other from OPPO, that just went straight in and announced everything.
The OPPO Enco Free2 earbuds are the perfect audio companion for the summer! Designed in partnership with Dynaudio, they deliver clear, tailored sound on-the-go. Combining Active Noise Cancellation, 30 hours of battery life and IP54 dust and water-resistance, the Enco Free2 provide awesome sound for an affordable price. Available in black and white for £89.00 from OPPO's e-store and Amazon.
Related: Cleer Audio Ally Plus II Review
OPPO Enco Free2 vs OPPO Enco Free
Sale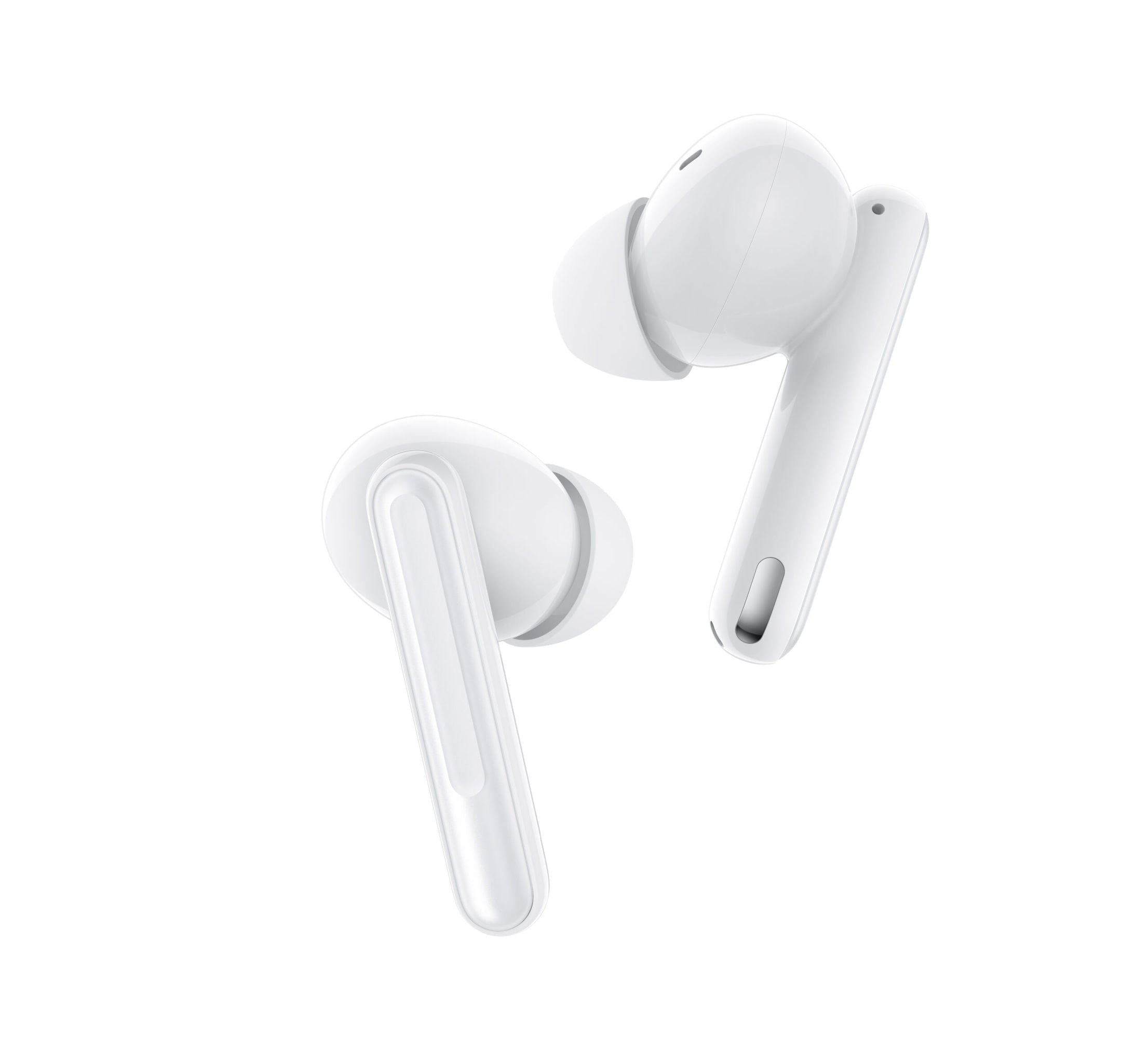 Oddly, the Enco Free2 are quite a bit different from the Enco Free. For a start, the launch price is much lower at £90 vs £120. Then the design is quite different, the Enco Free had a unique two style fit with the ear tips sitting flush against the earbuds, giving an open fit design. Then a different set of ear tips for a more traditional sealed design. The Free2 ditches that idea and only has the sealed design.
Beyond that, the new Free2 use active noise cancelling (the Enco Free doesn't), you get a longer battery life, and better water resistance. All for less money!
Press Release
Designed in partnership with Danish Hi-Fi company Dynaudio, the EncoFree2 delivers clearer, more detailed sound by analysing users' unique hearing profiles to create a tailor-made setup. Combine that with Active Noise Cancelling (ANC) and a Sound Equaliser feature integrated in the HeyMelody app, listeners can appreciate music the way it was intended.
Offering long-lasting reliability, 30 hours' playback and IP54 dust and water resistance mean listeners can enjoy music wherever life takes them this summer. Touch controls, smart pause and Bluetooth 5.2 means staying seamlessly connected to their favourite summer tracks is a breeze. 
Striking the perfect chord, the Enco Free2 adapts to any schedule with a Triple-Mic Call Noise Cancelling feature for crystal clear voice capture, and users can tune in or tune out as much as they want to, with Transparency Mode to hear ambient sound while on-the-go. The Enco Free2 are available in both black and white and are compatible with Android and iOS.
Last update on 2022-05-17 / Affiliate links / Images from Amazon Product Advertising API