The last time I bought a keyboard the idea of mechanical gaming keyboards was not a thing. But in recent years' keyboards using mechanical switches developed by Cherry have gained a huge amount of popularity due to the release of the low actuation Cherry MX Red in 2008 and most gaming keyboard manufacturers now have Cherry MX boards, or have developed their own version.
The benefit of these mechanical switches is largely the typing experience and longevity. They are a pleasure to type on, having nice tactile feedback plus a clicky noise. The low actuation Cherry MX Reds and Browns allow for gamers to perform at the speeds necessary to win in games, and with the growth of esports, this has become a critical component in players' successes.
The downside to these board is the cost of them, the actual switches are a lot more expensive compared to membrane style boards. You are generally looking at a minimum of £60 and then high-end keyboards go up to a staggering £170.
The Logitech G610 comes with either Cherry MX Brown, or Red, and sits somewhere in the middle of the price range at around £110. Interestingly, their high-end models such as the G910 use their own mechanical switches, the ROMER-G switches. So this keyboard seems to help them target a wider audience, offering both a cheaper price point and appeasing die hard Cherry MX fans.
Apart from the difference in key switches, Logitech has also slimmed down the features considerably. The G810 and G910 both have RGB customisable lighting, while the G610 just has a customisable white backlight. The G910 add even more functionality with smartphone integration. There is no USB pass-through, or audio input on the keyboard either. I have to admit I do like USB pass-through for my mouse, but it is hardly a necessity.
To be honest, I am not sold on the whole RGB trend, I don't know why it has become popular all of a sudden, but having my PC flashing various colours as well as my keyboard and mouse sounds a little gaudy to my liking. So the subdued white backlighting of the G610 is much more to my liking.
If you still want your lighting to be fancy you can use the excellent Logitech Gaming Software to customise how it works, you can have all the lights slowly pulsate like it is breathing, or selectively light keys, such as WASD. You can also change the brightness of the keys. So even though I am not overly keen on lighting, I ended up with a non-bright breathing look, which I admit, I quite like.
Apart from the lighting, the actual keyboard as quite a minimalist design, the keys go right up to the edge and there is no keyboard rest. There are media keys on the top right of the board, and I particularly like the volume roller which I found I use quite frequently.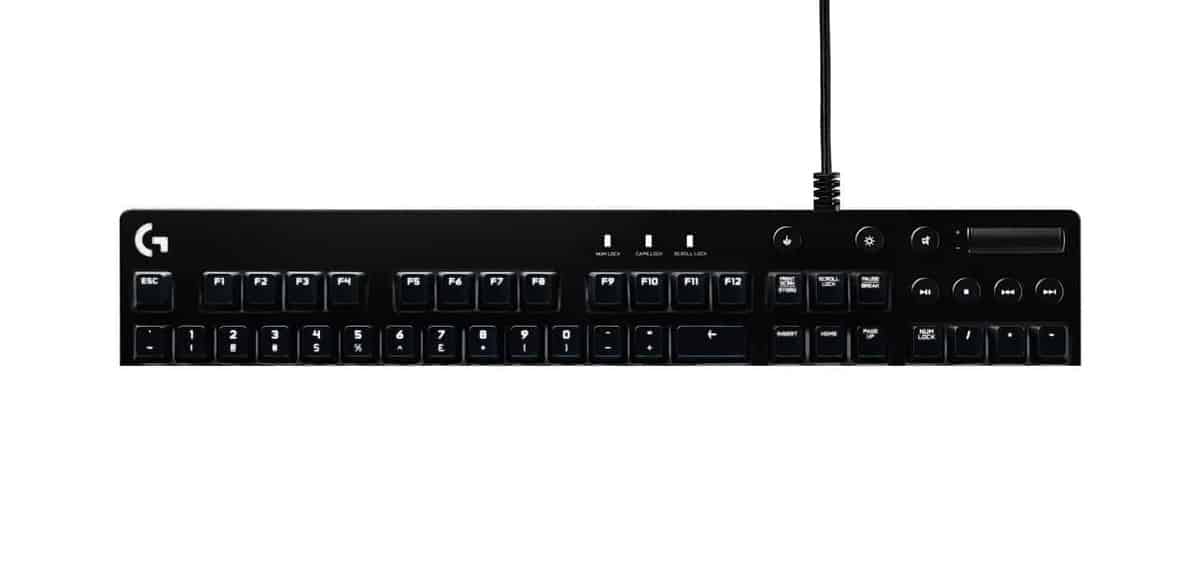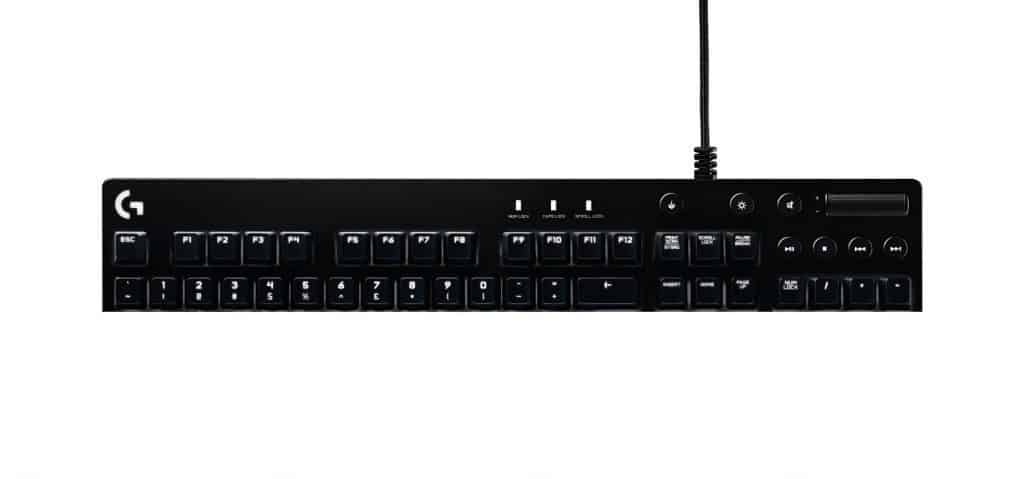 The Logitech Gaming Software does more than just lighting; you can set up gaming profiles allowing you to use the function keys for macros. You can also disable keys such as the windows key and carry out typing analysis which gives you a heat map of the most used keys. If you are a serious gamer, these will surely come in useful.
The most important bit, the typing experience. Well, what can I say, moving from my beloved Logitech G15 has been a pleasure. Even though the G15 had vastly more features, I pretty much didn't use them at all, but I do type a lot, and after a quick adjustment, typing on the G610 is vastly superior and I love every second of it. Apart from the lovely Cherry MX switches, the caps and overall keyboard feel really sturdy when using it, and the experience is not much different than vastly more expensive boards such as the Corsair K70.
Overall this is a fantastic keyboard and I thoroughly recommend it. While it is very expensive, looking online it is competitively priced compared to other keyboards offering Cherry MX Browns, and you have the added bonus of Logitech's excellent build quality and software.
If you are a serious gamer or spend a lot of the day typing, then this (or any other good mechanical keyboard) is an excellent investment.
You can buy it today from Logitech directly for £104.99 with free shipping.