Jedi Lighting iDual Dahlia Table Mood Lamp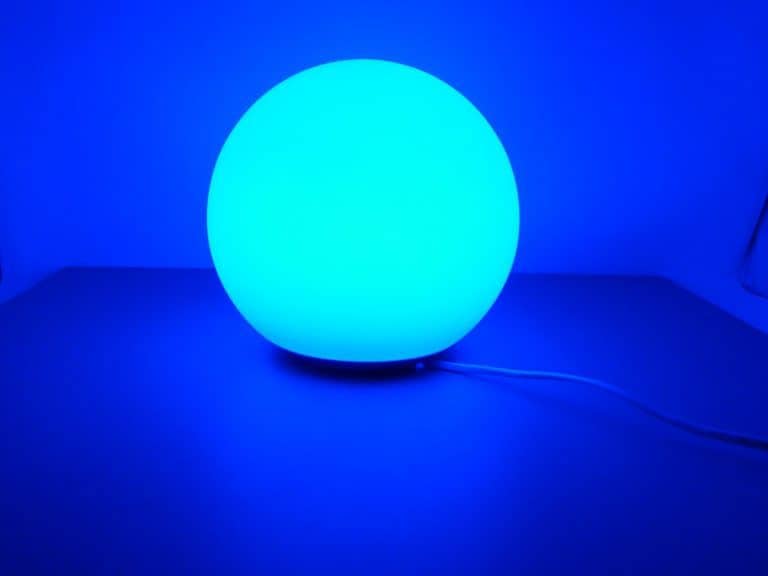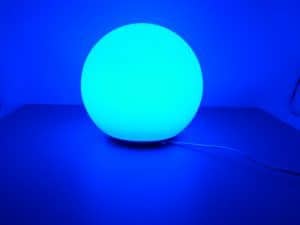 Product Name: Jedi Lighting iDual Dahlia Table Mood Lamp
Offer price: 64.00
Currency: GBP
Availability: InStock
The iDual lighting range is a range of LEDs and bulbs that offer remote control and unlimited colour and brightness adjustments. In a world with Philips Hue these are a bit retro, there is no smart connection of any form, you control them via remote control.
The iDual Dahlia Table Lamp is a spherical lamp that is about 20cm in diameter that can produce 500 lumens of light, which is the equivalent of a 40W bulb.
With it being a relatively dumb light, set up is about as easy as it gets, put batteries in the remote, plug it in and select your options.
The remote gives you a massive number of options. The main colour wheel has 4 buttons that can be pressed multiple times to select different hues of colours.
You can then also select various scene type options, there is a candlelight mode, which is a nice feature that is a bit different from smart bulbs. You can also have it rotate through the colour spectrum, either in order or randomly.
It is the price at £64 on Amazon which is about the same amount as the Philips LivingColors Aura Colour Changing Mood Light. Alternatively, there is the Philips Hue Go Personal Wireless Lighting LED Table Lamp which offers 300 lumens for £69.99, or the Philips Hue Personal Lighting Bloom Colour Changing Mood Light for £59.99, though you would also need a Hue Bridge with these.
Overall, this is a beautiful lamp, which provides a decent level of illumination. The colours are nice, and it is excellent for setting pleasant mood lighting for a movie or reading. However, for the price, I would be inclined to spend a bit more and buy the Philips Hue Bloom plus a Bridge for around £100.
If you like the look of this lamp, I will be giving it away in another competition later today.