As I started to write my glowing review of the Nvidia Shield TV 2019 it was brought to my attention that Nvidia has decided to use a 32-bit built of Android on the device.
It is claimed that this is for the tubular shaped, none pro model which has 2GB of RAM. It is speculated that this could be due to both Android and its apps requiring a smaller amount of memory in 32bit mode.
However, the decision to do this will affect your ability to install some apps because they are in 64-bit only which includes the popular emulator Dolphin, which is likely one of the more popular apps for the Shield.
Furthermore, there is a concern about the long term prospects of a 32-bit only device. Google currently will continue to support 32-bit apps, but from the 1st of August 2019, all 32-bit apps needed to have a 64-bit version too. Google is requiring 64-bit apps to prepare for Android devices that only support 64-bit code.
While 32-bit apps will continue to work, the concern here is that the long term plan for Google is to discontinue 32-bit support altogether. The original Nvidia Shield is 4 years old and still going strong, so in 4 years time how will the 32-bit OS of the 2019 Shield be holding up?
As I was sceptical of these claims at first I installed Antutu and AIDA64 to see what they showed. Both of these apps confirmed that the CPU was 64-bit but running in 32-bit mode and that Android 9 running on the system was 32-bit.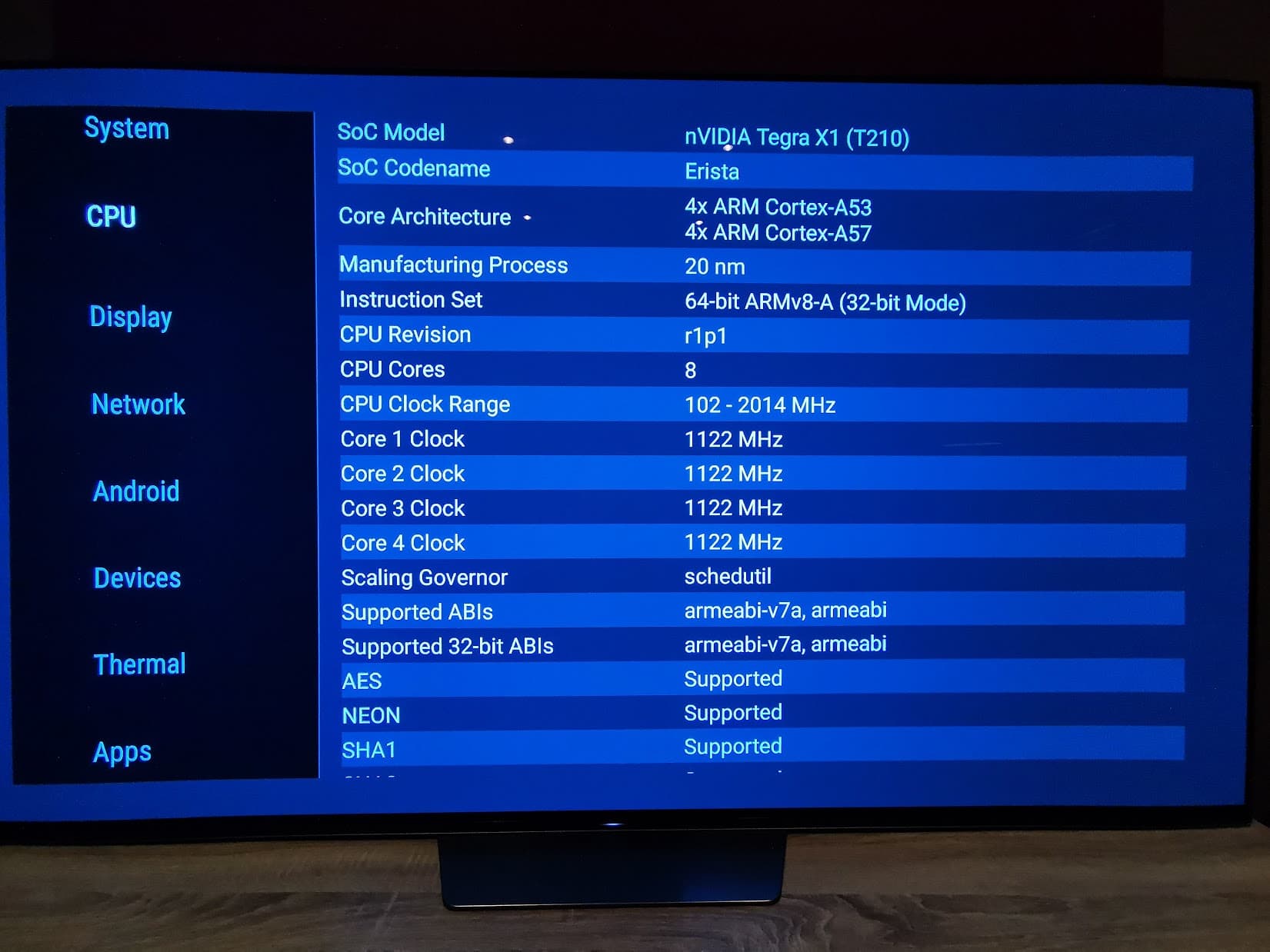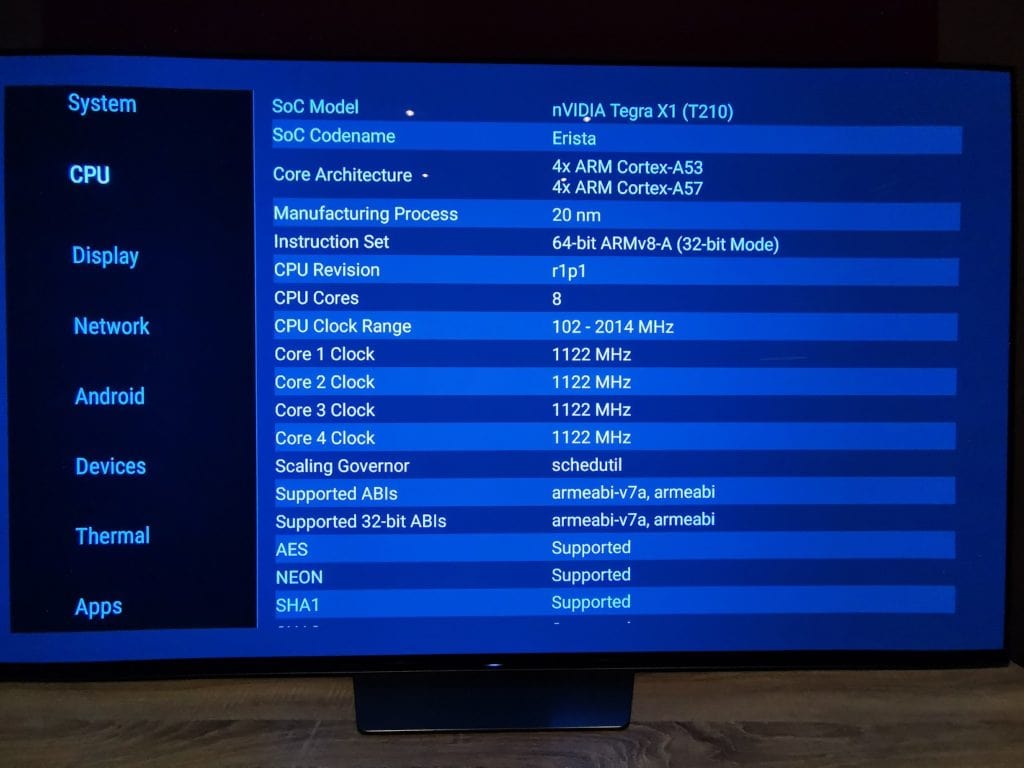 For a lot of users, this is probably not too much of an issue, but it is something that has been conveniently missed off all the marketing material and it is something that is important to be made aware of when deciding what device to buy.