The accessory market for iPhone and iPads is a huge market and a growing trend has been Bluetooth keyboards which hope to provide increased productivity from your tablet allowing you to leave your laptop at home. The latest keyboard we have received is the  Brydge+ with Speakers, this is a full-sized anodised aluminium keyboard with built-in Bluetooth® speakers. Made out of aerospace grade aluminum, the Brydge+ with Speakers provides a fully functioning QWERTY keyboard that is paired with an industry first stereo speaker. An ultra-elite keyboard, Brydge+ with Speakers truly appears to turn your iPad into a laptop.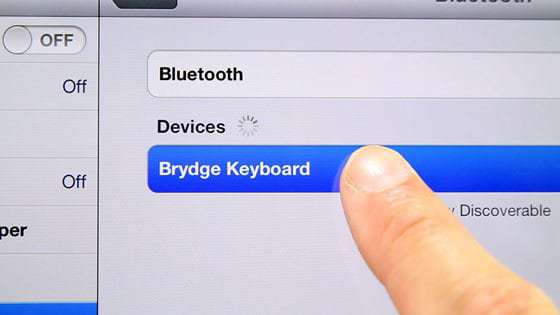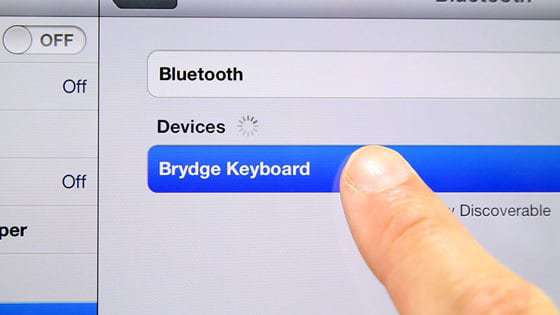 Setting up the Brydge is quite straight forward, you will have to remove any existing case and insert the iPad into the hinges, you then simply pair the keyboard and the speakers separately to the iPad via Bluetooth. The unit has its own power supply which is charged via micro USB and Brydge claim that the keyboard on its own will run for several months without charge. The speakers will not automatically connect to Bluetooth in order to conserve power, which we think is a good idea as it is not needed 90% of the time.
The keypad makes the whole setup very MacBook Air like. apart from you don't have a track pad. We found the feel of the keys was excellent and they made a nice soft click. Overall it provides a very similar experience to the MacBook Air and we think you will be pleasantly surprised if you need to do a lot of typing on your iPad.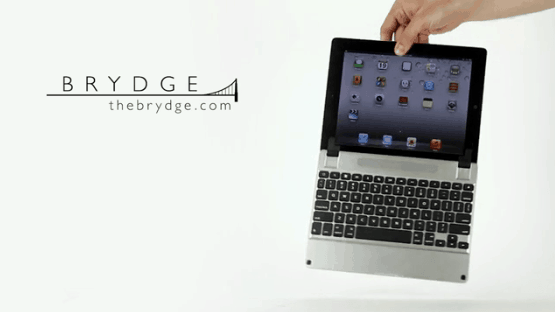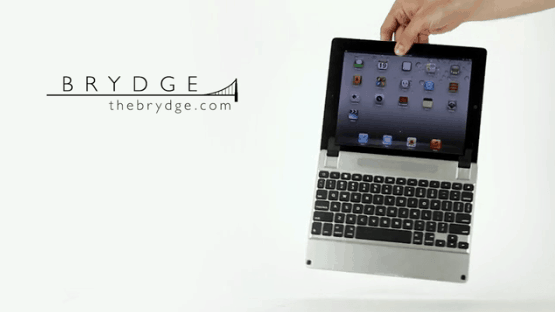 Similar to many iPad covers now when you close the keyboard on the iPads screen it will put the iPad to sleep, and wake it up upon opening.
Brydge are currently charging £58.92 for this keyboard, down from £89.27 in comparison the KeyFolio Exact we reviewed in December is £120 which makes this less than half price which is an absolutely huge saving. The KeyFolio is probably a nicer product overall however it is bulkier and certainly not worth twice the price.
If you are looking for a well made affordable Bluetooth keyboard for your iPad 2, 3, or 4 then this is an excellent choice. You can buy the Brydge+ with Speakers here or if you are on a budget the polycarbonate version is available for £12 less here