Huawei is much more of a household name than they used to be, and they can certainly make a great phone, all you need to do is look at the Huawei made Nexus 6P, but can one of their own branded phones compete with the current flagships?
Design
The Huawei P9 has a full metal unibody along with chamfered edges. The fingerprint scanner is on the rear, like a growing number of devices, with the P9 I personally found it a little difficult to work out where it was, as the recess for the scanner isn't that deep. This could be because my Nexus has a case so the recess is very pronounced.
I personally think the P9 looks great and is certainly an improvement on the Nexus 6P, it is a good size with a premium feel about it. It probably isn't quite as nice looking as the SGS7 or HTC10 but for me, I always end up putting my phone in a case so looks generally don't play a huge role.
Performance
The Huawei P9 comes with a Full HD 5.2-inch IPS display and 2.5D glass. According to the specs, the display is capable of 500 nits of brightness and 96% colour saturation. They have however opted to go with a resolution of 1920×1080, which is perfectly adequate in my books, but in comparison current flagships such as the SGS7 and HTC 10 use 1440 x 2560. The size of the P9 is excellent, as much as I love the Nexus 6P, a 5.2inch device just fits nicer in the hand.
Huawei generally use their own processors rather than Qualcomm, so a like for like comparison is not as easy with its competitors. The Huawei P9 uses a HiSilicon Kirin 950 SOC which is an 8-core Cortex-A72 CPU with a Mali-T880 MP6 and it comes with 3 GB RAM. It is hard to come up with an objective comparison, but overall performance seemed fantastic, everything ran smoothly, there were no slowdowns or issues with multi-tasking.
Battery
Huawei has used a USB Type-C port which is used to charge its 3000 mAh battery, and the P9 supports fast charging, however the supplied charger is a more normal 5V/2A charger. The healthy sized battery combined with a 1080p screen mean you should get a solid days' worth of use out of the device, and during my testing I easily managed it to bedtime, but needed to charge every night.
Software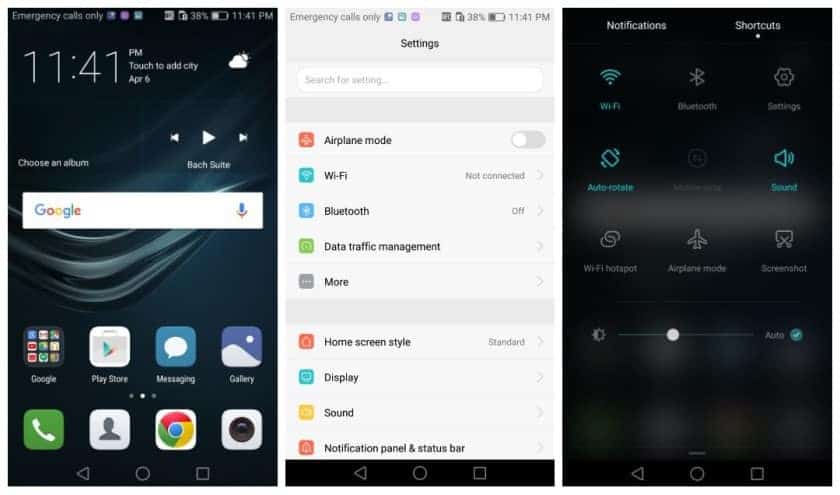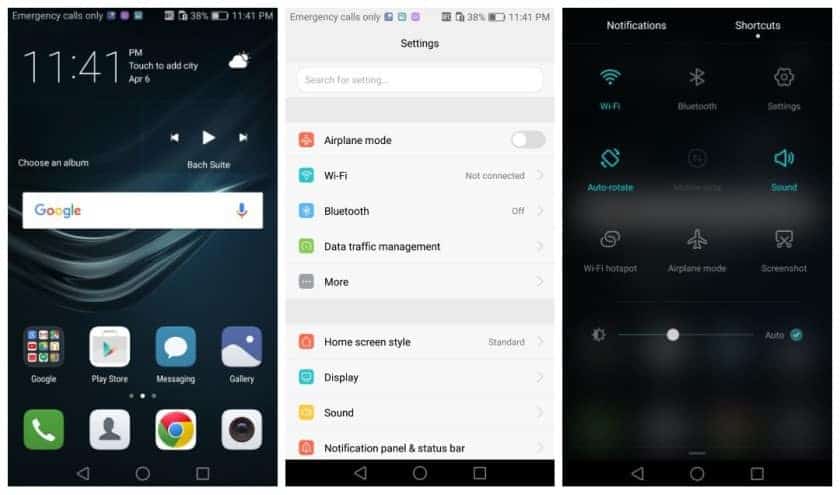 The phone runs Android 6.0 Marshmallow but another area that the P9 differs quite substantially is the Emotion UI 4.1 interface that they use instead of Android stock. Unlike stock there is no App drawer and the overall look is quite cartoonish, it is quite similar to iOS but then you still have access to widgets. It does work well, it is quick and responsive, I also really liked the way the App drawer works. One great thing with Android if you don't like the default launcher, then it is easy enough to replace with Nova or any other.
Camera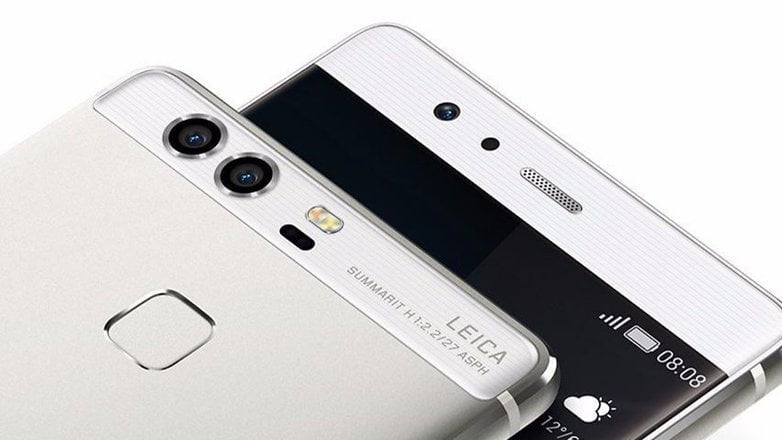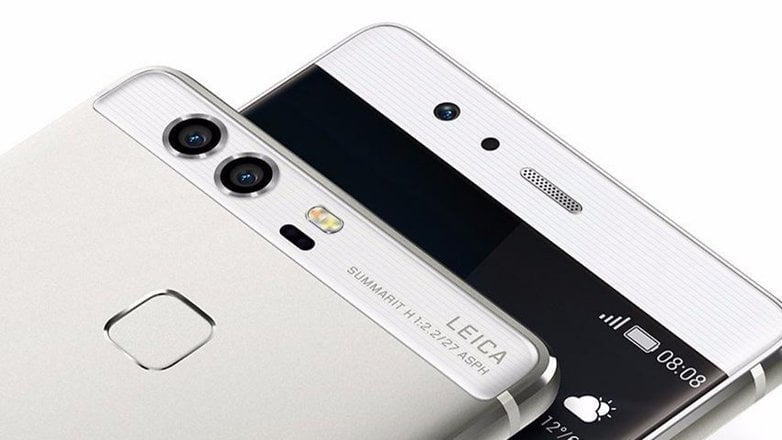 The true stand out feature of the P9 and its main selling point is the camera. Huawei has partnered up with Leica and produced a 12 MP dual-lens setup on the back, one with an RGB sensor specifically for colour reproduction and the other purely for capturing black and white detail. The idea behind the dual-lenses is the ability to deliver better light sensitivity: with the monochrome sensor promising a 200% increase over regular sensors and a 50% bump in contrast.
I have to admit, my knowledge of photography is quite poor, so my testing was quite limited to using it on a date with my Girlfriend and taking pictures of our food in a dimly lit restaurant. Overall, it took great pictures as you would expect, it is very responsive, so there shouldn't be too much issue with trying to get a quick photo of something. The phone doesn't actually have Optical Image Stabilization (OIS) but I didn't notice too many issues with blurring, maybe my hands were just particularly steady that day.
Gold Member VIP Service
One additional aspect of the phone that I didn't even realise about until I went on the Huawei site, is that they offer a "Gold Member VIP Service" for select phones. You need to register your phone via an App and retain valid proof of purchase and then you get:
Get an additional one-year manufacturer's warranty for your product after the expiration of the standard two year warranty.
Get one free screen replacement for any accidental screen damage to your device during the first three months after your purchase.
3 Month Product Replacement
Get one free device replacement instead of a repair, if your original device develops a hardware fault during the first three months after your purchase.
This is a great offer that really shows Huawei's commitment to developing premium phones with a premium service attached.
Overall
This is a fantastic phone with great performance all round. Huawei does to have cut corners in areas compared to current flagships, the screen is not as good, there is no fast charger included, and it arguably doesn't look as good as the HTC 10 or SGS7, however, at the moment you can buy it for just £369.99 on O2 and I believe the RRP is £449.00. This makes it considerably cheaper than all the current flagships, and cheaper than the Nexus 6P, all for very little sacrifice in looks or performance. On top of that, you arguably also have best in class camera performance and an extended warranty.
So all in all, considering the price, this is an amazing phone that I highly recommend.