Datacolor SpyderX Pro Review Overview
Summary
A big improvement from the previous generation and one of the few hardware monitor calibration solutions on the market, and also the most affordable.
Sale
Datacolor is one of the leading companies in colour management solutions providing solutions for a wide range of industries requiring the most accurate colour reproduction. They have a wide range of both software and hardware solutions, and I have reviewed a few of their products in the past, including the Spyder5, ColorReader and SpyderCheckr.
The Datacolor SpyderX Pro is the newest products from the company replacing the older Spyder5EXPRESS while being priced lower than the current Spyder5 Pro that is available on Amazon.
Datacolor claims to have completely redesigned the colourimeter with a new generation of sensor that has higher light sensitivity and has the ability to recognise the latest display technologies (various LEDs) and different gamut (sRGB, Adobe RGB, DCI-P3).
Arguably the most impressive feature is the ability to calibrate a monitor using the express function which now takes a couple of minutes compared to up to 10.
I will preface this review stating that I am not a graphic designer, or even very good at photography, but I do work on a monitor all day, and I do take a lot of product photos or test phone cameras, so it is preferable that my monitor has accurate colours.
Sale
In use
The whole system is very user-friendly, you will need to use the software key that is provided in the box to activate it. The different versions of SpyderX use identical hardware, it is just the software that differs, so you can always upgrade to the Elite version at a later date. DataColor has a useful comparison table to help you decide which version you need.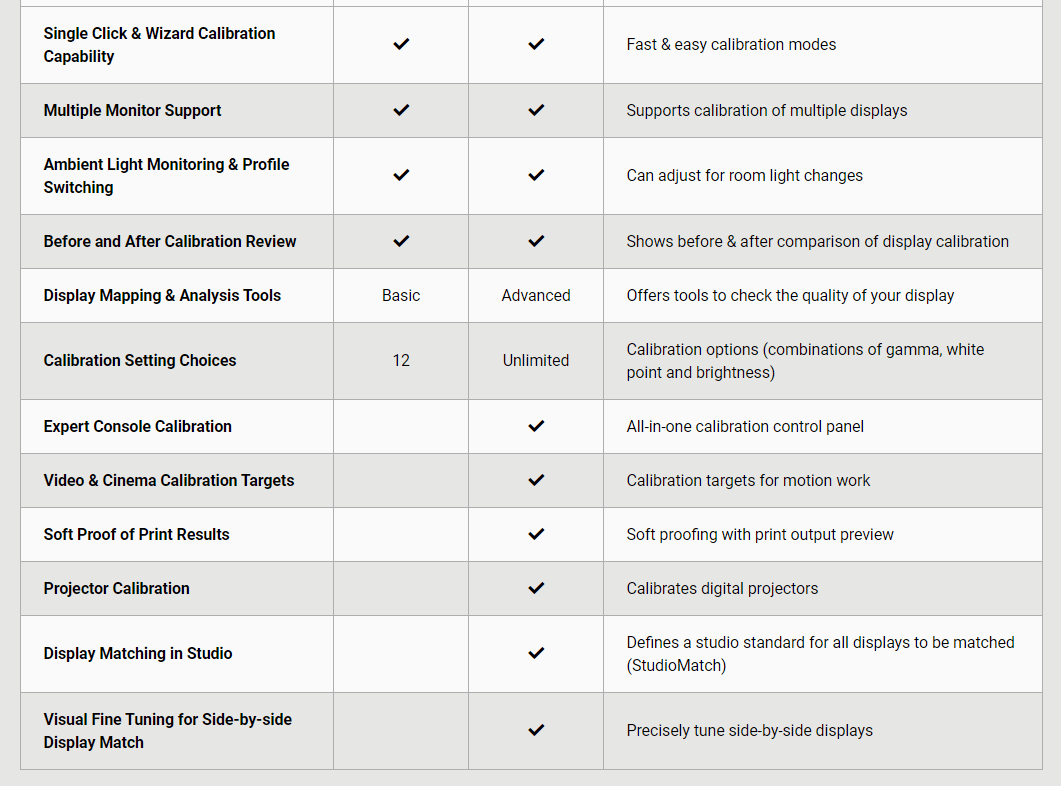 With the device plugged into your USB port, all you need to do is follow the step by step procedure if the software recognises the monitor model, it should fill out anything for you, in my case with the Samsung C49RG90 it only identified it as a Samsung device. With my monitor not recognised I had to manually set some settings and the display technology.
Unlike the previous generation, the SpyderX allows you to select the backlight technology for your display. I selected the Wide option based on the description and the fact the C49RG90 is both very new and quite high end (for consumers).
With all the settings in place, if you do a full calibration, you will need to place the SpyderX into place on the monitor. Due to the way I have mine set up I had to hold it in place, but if you angled your monitor upwards you should be able to rest it in place. At first, it told me to turn my brightness up to hit a target level (as I have it very low), it will then work its way through the calibration flashing up different colours.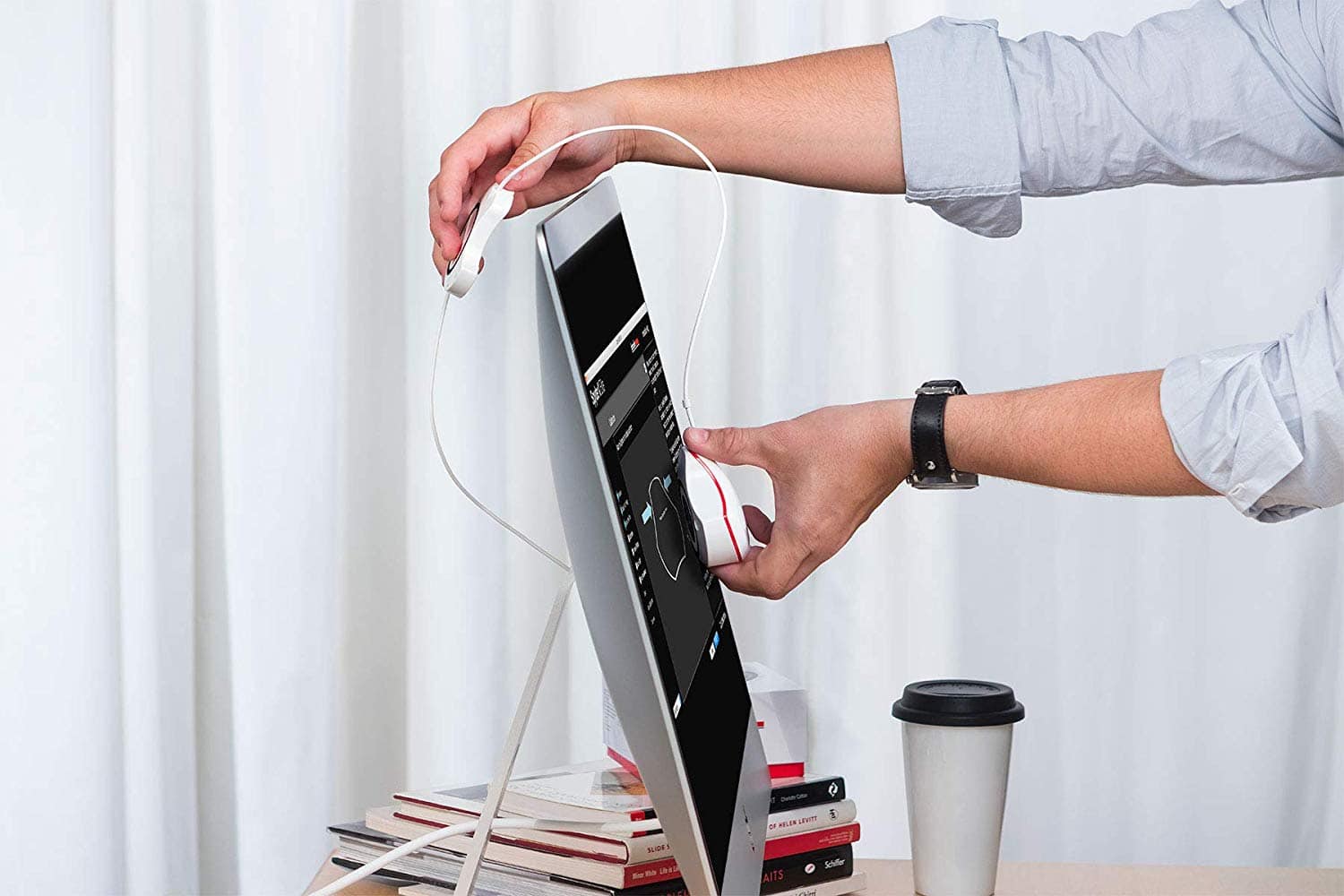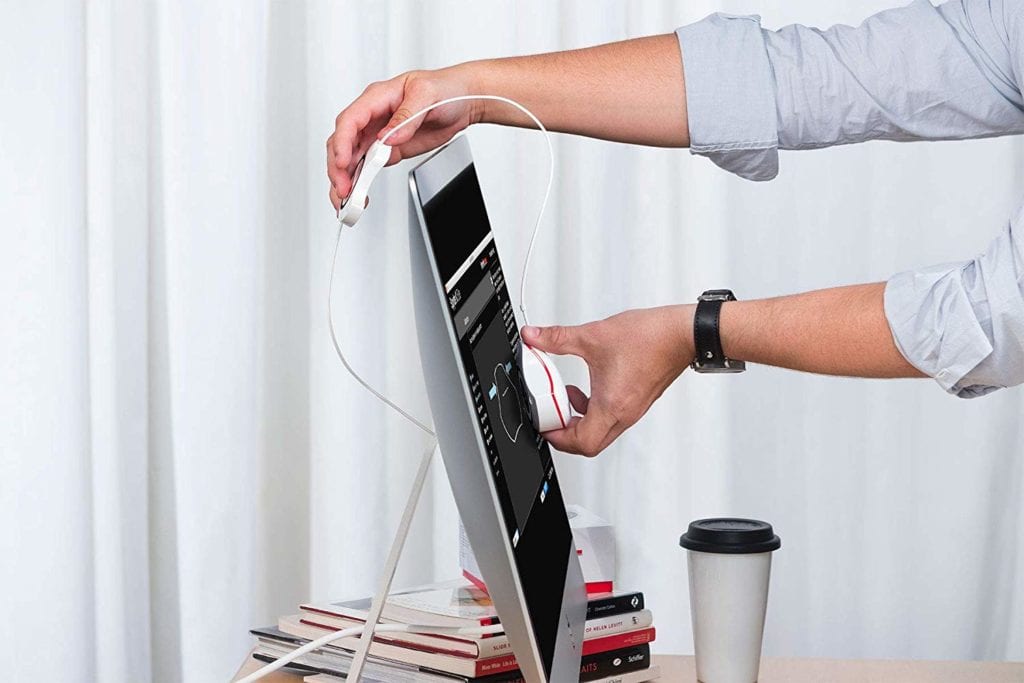 Once that is complete, you can apply the profile and you are done. You can then test it against their example shots and switch between the uncalibrated colour and calibrated. This is quite an interesting test to carry out, it looks like anything with a red hue was quite off while other images appeared to show no difference.
If you decide to leave the SpyderX plugged in it features an integrated ambient light sensor that can measure your room light throughout the day allowing you to adjust your display brightness and contrast to ideal levels. The software can either warn you to recalibrate or do it automatically using custom profiles based on light level.
Overall
Calibrating my monitor made me realise just how off the reds of my monitor were, while this probably hasn't had a huge effect on most of my work if I made a living from design work, either print or digital, it could make a tremendous difference between what I see and the delivered product.
With the growth of YouTubers, Influencers as well as amateur photography, the ability to accurately reproduce colours on your monitor has grown beyond just for businesses, this is something anyone with a keen interest in photography or video should ideally do.
SpyderX allows you to calibrate multiple laptops and desktop monitors and supports the latest display technologies, so you can be confident that your colours are always accurate no matter which of your computers or displays you are working on.
Currently, the Datacolor SpyderX Pro is available for £158 on Amazon, while that is certainly not cheap for a casual user, if your business is reliant on colour accurate images or video then it is a negligible cost. More importantly, from a quick look, this appears to be the most affordable solution available. There is only really one competing brand, and that is X-Rite, and their i1Display Pro is £178.
Last update on 2022-05-21 / Affiliate links / Images from Amazon Product Advertising API